|
Peterson jurors speak out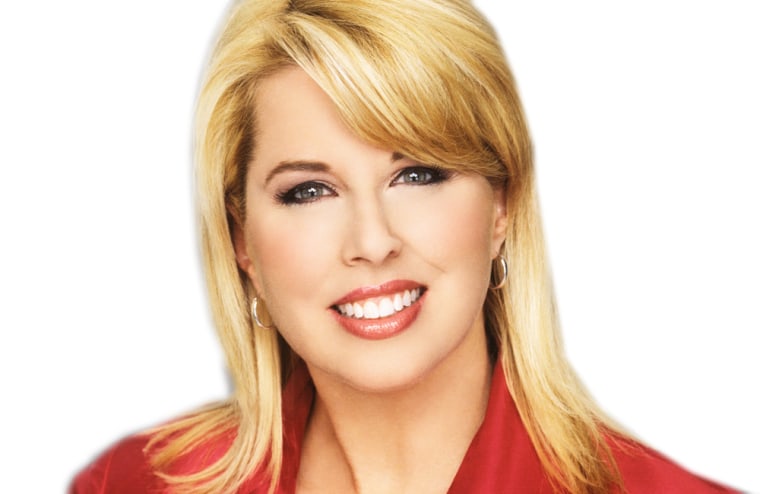 Today we talked about a case I know very well, the Scott Peterson murder case which captivated the country's attention for several years. I just interviewed Frank Swertlow, the author of a new book called "We the Jury", as well as Jurors number 1, 7 and 8 from the Peterson Case, who shared with us what the high-profile trial was like behind closed doors.
It was fascinating for me to talk to them face to face and hear their stories, as I personally covered a lot of the trial and used to see them walk in every day, nicely waving at the press but unable to speak to us at that point. All three of the jurors were truly nice people who were living ordinary lives and suddenly thrust into, at that time, the biggest case in the country. Being a juror also took a heavy toll on their lives.
Richelle Nice, Juror No. 7, who was called "Strawberry Shortcake" for her red hair, said she has suffered two nervous breakdowns since the end of the trial, and still wakes up with nightmares. She's also written Scott Peterson while he's been in jail, telling me she initiated the letter-writing campaign with hopes of getting him to confess in writing. She said Scott has been very coy in the letters and she pointed out one thing that I found very eerie…that when she writes to him about his unborn son Conner, he never mentions him by name in response, simply referring to the "loss of his family."
John Guinasso, Juror No. 8, said he was surprised how smug Peterson was throughout the whole trial, even when the decision to impose the death penalty came down. He believes closure will be obtained the day Scott Peterson is killed.
Juror No. 1, Greg Beratlis, said that he didn't think Scott had committed the crime when the case first began, but was 100 percent convinced by the time all the details were represented in court.
These three jurors seemed to be very admirable people who cared about the judicial process, but are still showing signs of how a high-profile case takes it's toll on someone's life, all because they were called for jury duty.
Dec. 11, 2006 |
Strong reaction from the former Iraqi Leader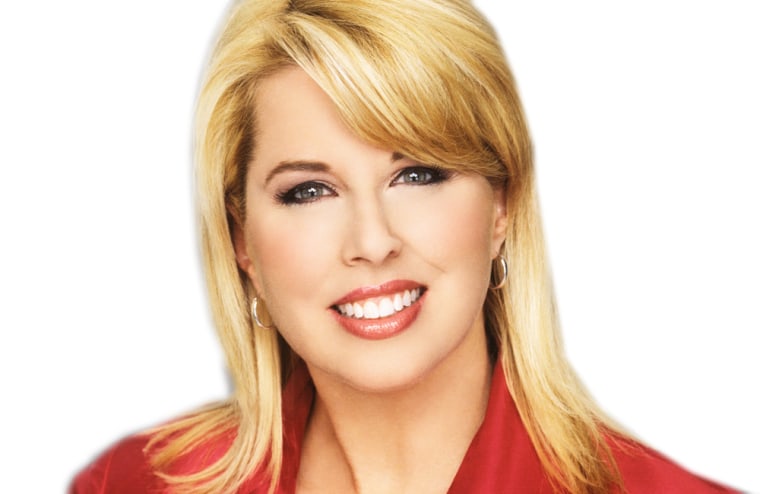 I spoke with former Iraqi Prime Minister Iyad Allawi, in his first interview reacting to the Iraq Study Group's recommendations and to Iraqi President Talabani's harsh critique of the report.
The former Prime Minister painted a bleak picture of Iraq, telling me "we are approaching very fast the point of no return." He went further to say that "I think martial law is required"…and he candidly told me "I pray to God that we don't lose, because the other alternative is going to be the prevalence of extremism and terrorism."  He described his country as "moving into [a] more lawless state of affairs."
Prime Minister Allawi disagrees with President Talabani, who says that some of the suggestions in the Baker commission's report are very dangerous and "an insult" for the people of Iraq, and that they undermine Iraq's sovereignty.  Instead, Prime Minister Allawi felt President Talabani should have had the report "studied by the various institutions in Iraq, both the legislative as well as the executive, before really giving any conclusion."  Allawi told me that he thought "the report as a whole is a balanced report" that has some very positive elements, as well as negative. 
Allawi agreed with many Americans when he told me, "I think what is needed, really, is a complete reappraisal of the strategy" in Iraq, by the United States, by Iraq, by Iraq's neighbors and by the international community.  He described the region as "boiling really throughout" and "slipping into more chaos" and he emphasized the need for international talks. Allawi thinks that solving the problems in Iraq is going to take "a political settlement…rather than a military settlement."
And on the day when it was announced that key political coalitions in Iraq are looking into replacing current Prime Minister al-Maliki, Allawi told me that he's focused on building Iraq in the midst of the current crisis and he will support whoever can save his home country.  "I think what Iraq needs, really, is to move away from sectarianism, from extremism and to really lay down the groundwork to move Iraq into a much more reconciliatory society, a united society," he told me.  "If Maliki does it, then all of us will be with him, definitely. If anyone else would come forward to do it, all of us would be with him."
|
John Kerry: U.S. should 'disengage' from Iraq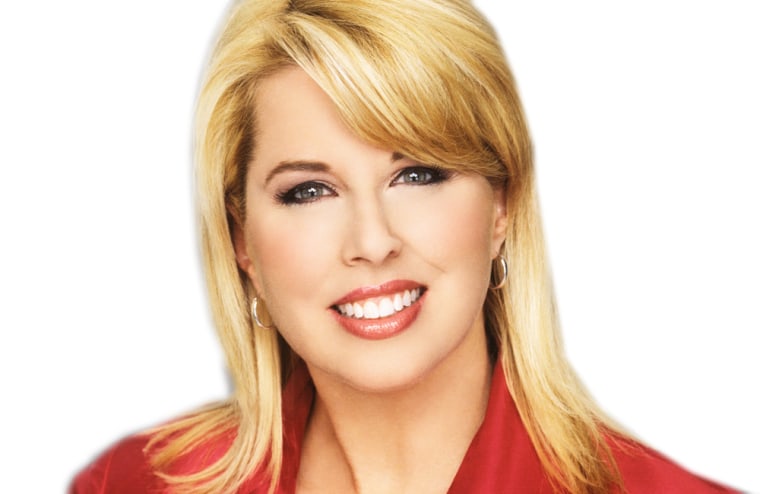 Today I interviewed Democratic Senator John Kerry in his first national television appearance since the Iraq Study Group's recommendations leaked out this morning. Kerry was one of the last witnesses to testify to the panel and he revealed to me that he is "pleased that they are talking about engaging with Iran and Syria" to help solve the crisis in Iraq.  For the first time, Kerry spoke about his testimony to the commission. He told me that he advocated to the panel a shift in responsibility to the Iraqis, so that "no American soldiers should be giving their lives or limbs while Iraqi politicians are squabbling."
The senator was also skeptical of Iraqi Prime Minister Maliki's performance. He told me that even though President Bush said again today that he thinks Malaki is the right guy for the job, that "the administration, if they are dealing in reality, has to have doubts about the Prime Minister's willingness to do what's necessary."
Yet while many are wondering what Bush's reaction will be to the Iraq Study Groups' recommendations, especially after Bush said today that U.S. troops will stay in Iraq until the job is complete, Kerry surprisingly does not think the two views are incompatible.  He told me that Bush's "comment does not have to be inconsistent with what the Baker Commission is in fact proposing."
When I asked Kerry about his own future plans, he told me that he is going to make a decision about whether to run for President "sometime after the turn of the year" and that "he will decide when the moment is right." He said that because the Democrats "are now in charge of Congress, things get pushed back a little bit."
Ultimately, Kerry made sure to point out that the American people want their elected officials to "get things done." And Kerry intends "to focus very, very hard on this question of Iraq."
He also gave an obvious chuckle when I asked him of his latest standing in the polls, being chosen as the least popular leader after his botched joke about US soldiers in Iraq. He laughed saying that at that time, "I probably would've voted against myself."
|
Blaine's great Thanksgiving escape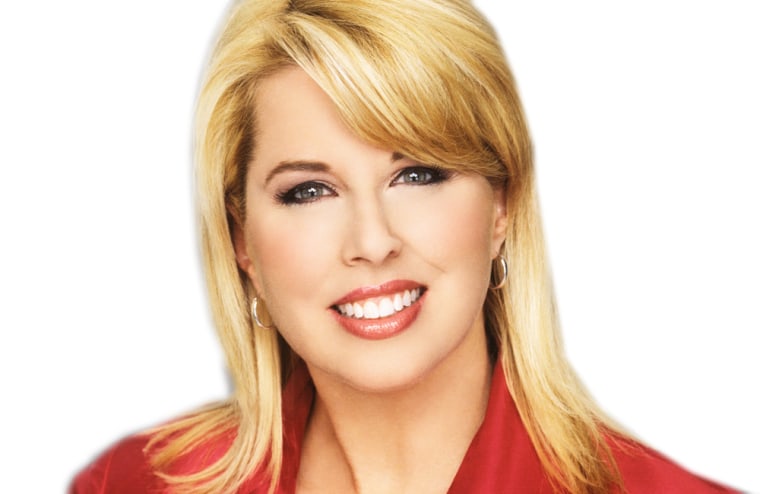 As you may have seen, I had quite a fascinating experience interviewing illusionist David Blaine Wednesday night, literally high above Times Square. I want to share with you some pictures from the unusual encounter, where they had to place me in a harness and on a lift, raising me approximately 40 feet in the air so I could interview Blaine while he was spinning inside his giant gyroscope before a thrilled crowd of onlookers.
It was fun to meet Blaine face-to-face finally, especially under these strange conditions. I had interviewed him when he was underwater for 177 hours earlier this year during another one of his endurance feats, but at that point I was sitting in my warm studio while he was submerged under water at Lincoln Center. I was so close to him last night I literally touched the spinning gyroscope, in which he's rotating about eight times a minute.
Blaine told me that he needs to keep spinning in order not to get lightheaded. Believe it or not, he said he feels better while he's moving, even if it is upside down half the time. His doctor at the scene also told me, that his biggest concerns for Blaine are that his legs could give out if he has a muscle spasm or, what's happened in the past, that he begins hallucinating after 50 hours of sleep deprivation.
Blaine seemed quite coherent last night and very excited to be doing all of this for charity. On Thanksgiving, his hands and feet will be shackled to the gyroscope, and if he performs the great "Thanksgiving escape" the Salvation Army will pick 100 underprivileged children to go on a shopping spree at Target stores.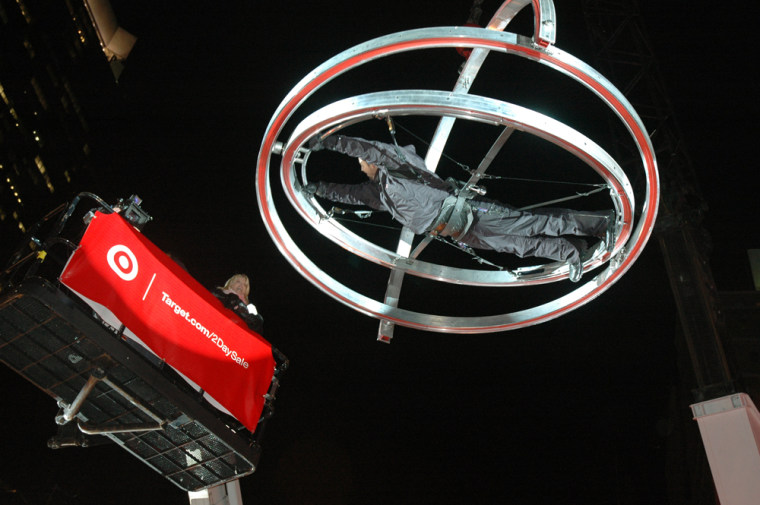 I learned last night that David Blaine not only is a big daredevil, but has a big heart. He told me if he can pull this one off and help youngsters in need, then that will be the best Thanksgiving gift of all.
The sky's the limit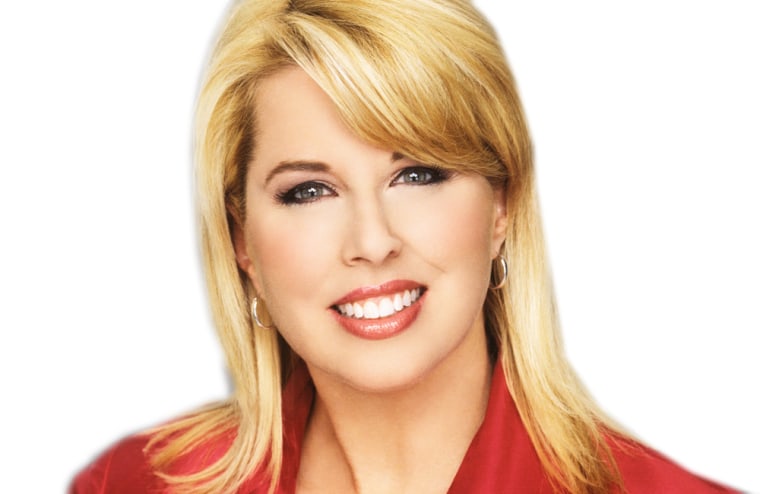 Tonight will be lots of fun. I will be taking my interviewing skills to new heights...literally!  In just a few hours, I will be joining illusionist David Blaine high above Times Square in New York City to talk to him about his newest stunt—a daring Thanksgiving escape.  Today Blaine stepped inside a giant gyroscope and began dangling over Times Square.  Thursday at 2 p.m., he will be shackled spread-eagle to the gyroscope and will have until Friday to free himself.  If he completes the daring escape in time, 100 children selected by the Salvation Army will go on a shopping spree for the holidays. So it's all for a great cause.
I last spoke to David Blaine when he spent a week in the now famous water-filled bubble in Lincoln Center earlier this year as one of his endurance stunts. Tonight, I will be stepping into a basket that will lift me up to interview Blaine, since he's suspended 40 feet in the air in the heart of New York City. Blaine said recently this feat is more difficult than anything he's ever done since he has not tested it as much and will be learning as he's doing it. The gyroscope he's attached to has three spinning steel rings, and will flip Blaine in assorted directions as often as eight times per minute.
Needless to say, this will be a once-in-a-lifetime interview, and it will be live on Scarborough Country at 9 p.m. ET tonight, so I hope you all tune in to see us in action at great heights! I'll also be sure to post some fun pictures from the interview tomorrow on this blog, so be sure to click on tomorrow.
|
Learning from Dan Rather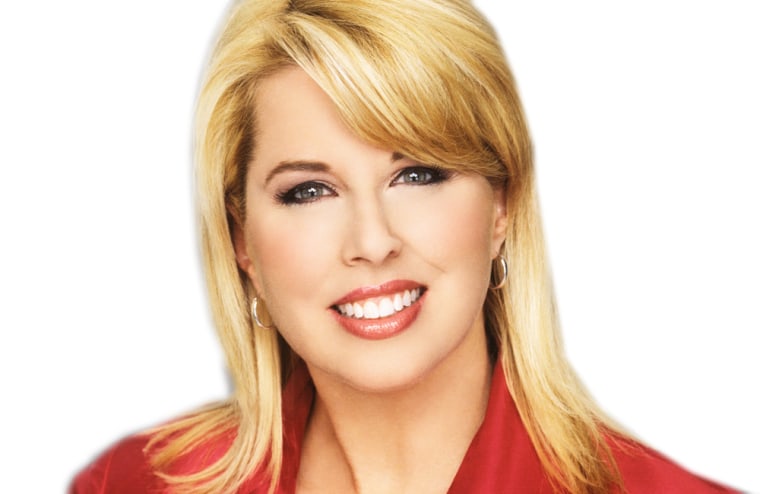 I had the opportunity to speak with veteran newscaster Dan Rather Monday, and to see him once again covering current events with the same fervor and passion he showed Americans during his almost half century in journalism. Of course it was great to hear him again chime in on the current political climate after the powerful midterm election results. He candidly told me that if he were a betting man, he would bet against bipartisanship between the new Democratic Congress and the White House. He said, "I think the President wants to work with the Democratic-controlled Congress to get what he wants, and the reverse of that is also true of the Democrats if you had to bet it, you'd have to bet we'll have gridlock."
But I was also personally excited to see Dan Rather at our MSNBC Studios on Monday since he was my old boss. In the summer of 1989, I was a bright-eyed, budding journalist who was lucky enough to get an internship for "The CBS Evening News with Dan Rather." I learned on the very first day that the key to success in this business was hard work and a dedication to the craft, and Dan Rather was tireless in his work schedule and chase of a good story. He truly cared about journalism and was always the first one to offer to go to the scene of the story. I vividly remember that he also took time to talk to me, a young intern, who could've been just another face in the crowd, but he treated me with respect and enthusiasm.
After the National Guard case and his departure from CBS after nearly 25 years, many wondered where Rather would go. After working with him, I had no doubt he'd have to stick with journalism.  He loves this business too much to stay away from it!
I was glad to see he's now premiered with his weekly shows on Mark Cuban's HD-net, pushing journalism to the 21st century. For a man who's always done thought-provoking work, he's now making us think about the next level of journalism.
A Texas Whupping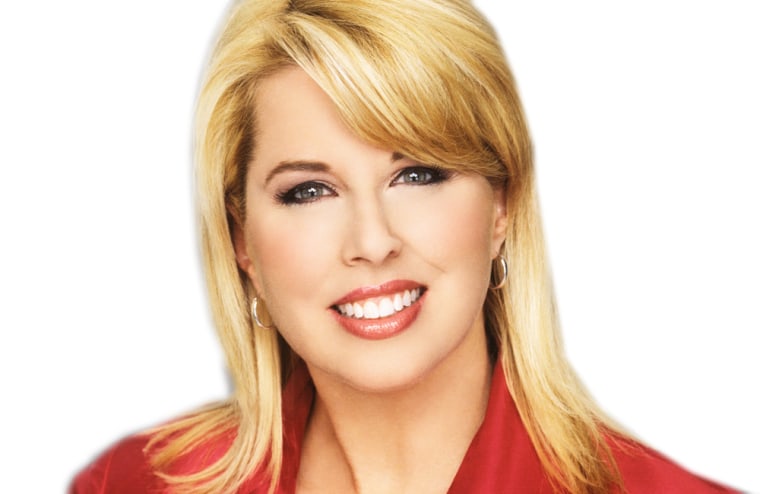 I just finished speaking minutes ago with the always feisty former House Majority Leader Tom DeLay about the results of the midterm elections. When I asked him how he described last night's results he told me, "I would call it a Texas whupping, that's for sure."  He said that he would place the responsibility for the loss squarely on the Republicans, that "in my opinion, the Democrats didn't win. The Republicans lost."
Last night DeLay and other Republicans had been optimistic about their party's prospects for keeping both the House and the Senate, based on polls showing that so many crucial races were extremely close.  But this morning, Democrats are poised to take over at least the House of Representatives.  President Bush even called House Minority leader Nancy Pelosi this morning to congratulate her and invite her to lunch.
I asked DeLay what he thought went wrong with his party. He told me, "We didn't fight for the things that we really believed in."  And when I asked his response to exit polls stating three out of four voters polled said corruption and scandals played a key role in their vote, DeLay cited what some call the "Foley factor" as "the last straw."
I asked the prominent conservative, who aided Newt Gingrich in the Republican Revolution in 1994, what he thought the president should say to the Democrats when he spoke this afternoon. DeLay suggested President Bush say, "I will work with you when you stand for something, and hopefully, we can work together." Despite the devastating loss of the House of Representatives for the GOP and the fate of the Senate still in the balance, DeLay believes his party in the future would remain strong to their values and goals.
He also vigorously defended Donald Rumsfeld. Even though some staunch conservatives are now increasingly calling for the Secretary of Defense to resign, DeLay remains a "great fan" and thinks Rumsfeld has "done a great job."  DeLay was adamant that Rumsfeld should not resign, saying it would show strength in the Bush administration's goals for him to stay on board.  DeLay told me, "Frankly, I think that it would be a great signal to the Democrats…We'll work with you, but we're not going to give up what we believe in."
Stunning accusations against a national church leader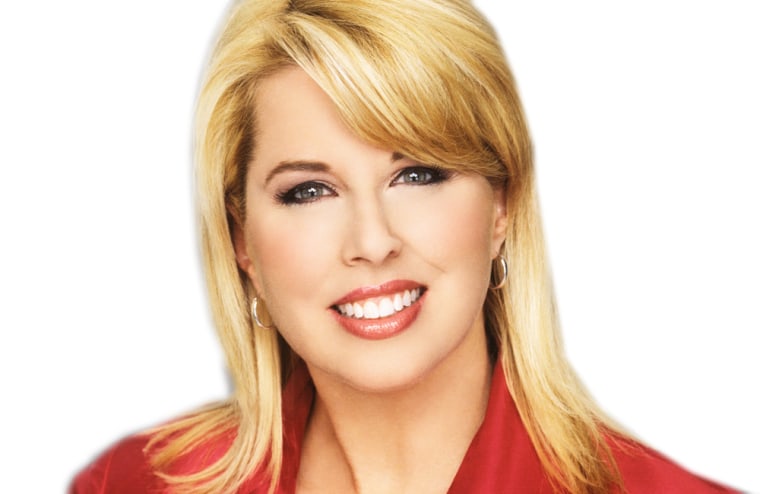 I just finished speaking with Mike Jones in his first national television interview. Click here to read the full transcript. 
Jones, a former gay male escort, is making shocking allegations.
Jones says that Rev. Ted Haggard, the well-known head of the 30-million member National Association of Evangelicals, came to him for sex and methamphetamines on multiple occasions over a three-year period. Rev. Haggard resigned from his position in his church Thursday after Jones first made the accusations.
Just minutes before my interview with Mike Jones, Rev. Haggard admitted to the media on camera that he bought methamphetamines from Jones one time after meeting Jones in a Denver hotel room for a massage… but he denied ever having sex with Jones.
Regarding Jones, Rev. Haggard told NBC affiliate KUSA, "I did call him, to buy some meth, but I threw it away. I was buying for me, but I never used it."
In his first reaction to Rev. Haggard's new comments, Jones told me, "Well, that just doesn't make sense."
Jones disputes claims that they met in a Denver hotel room at any point.
"He was trying to be so secretive," he told me, "and so I never met him at a hotel room. He always came to my place."  Jones also claimed that he did not sell the evangelical leader methamphetamines…instead Jones says Rev. Haggard asked for meth and he put him in touch with someone who could provide the drug.
Jones also told me that his relationship with Rev. Haggard was purely "business" and that they met "for roughly once a month for three years." Jones also claimed that he physically saw first-hand Rev. Haggard snort methamphetamines before most of their sexual encounters.
Jones told me he has two voicemails on his phone and showed me, and all of you watching at home, an envelope from "Art," Rev. Haggard's middle name and the name Jones says he used during their meetings.  In fact, Jones says he didn't know who "Art" really was until six month ago when he saw him on television. 
Jones speculated that Rev. Haggard admitted publicly to portions of his allegations because he believes he has heard his own voice in the voicemails. "Yesterday he was denying he even knew me," he told me. "The only reason he really came forward was he finally heard the voicemails, and it was his voice and he has to admit it."
However, many are speculating about the timing of Jones's allegations… only five days before these crucial midterm elections. Jones claimed that he made the decision to come forward on his own accord. "I didn't consult my friends or anybody. No organization, no group did I consult with," he explained.
When I asked Jones what he wanted to say to Rev. Haggard at this time, he told me, "I wish the best for him, but I owe this to the gay community that has to put up with hypocrisy from the religious right because they want all the benefits in life, but they don't want the gay community to have the same thing, and it's simply wrong." 
Ever since Massachusetts legalized gay marriage in 2004, Rev. Haggard and other have organized state-by-state opposition to the practice.  In fact, next Tuesday, voters in Rev. Haggard's home state of Colorado will cast their ballots for an amendment to ban gay marriage.
|
Spencer denies calling Hillary ugly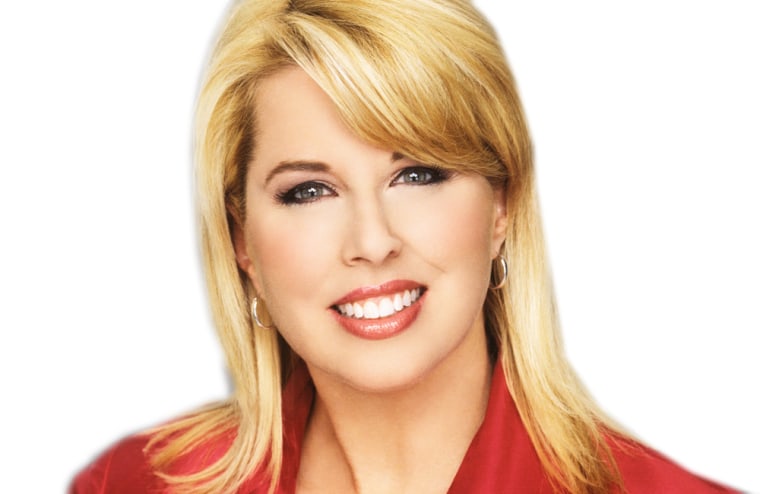 John Spencer told me today on the air that he's furious about the headlines claiming he referred to Hillary Clinton as ugly. The New York Daily News is reporting that John Spencer said of Hillary, "You ever see a picture of her back then? Whew…I don't know why Bill married her."  Daily News reporter Ben Smith also claims in his "exclusive" story that Spencer told him that Hillary must have had "millions of dollars" of "work", referring to plastic surgery.
John Spencer is running against Hillary Clinton in the heated New York Senate race and is trailing quite a bit. This story is getting a lot of play, as people are outraged that he might have made those claims against the Junior Senator from New York. A lot of people are surprised that these comments are attributed to John Spencer, saying he's typically always been a gentleman, and they fear that he'll be scarred by even an accusation like this. With so much happening in the world right now and so many national and international controversies, it's hard enough for candidates to talk about the economy and other issues…and this is sure to make it even more difficult for John Spencer, who already has an uphill battle going up against an opponent named Clinton.
When I asked Spencer if the reporter, who says he was quoting Spencer, is a liar and made up the story, Spencer said this about the New York Daily News reporter: "I'm calling the reporter a fabricator." He told me that "the cover of the Daily News is one flat out lie."  He explained further, saying, "I never called Senator Clinton ugly, nor did I refer to the fact that she had plastic surgery."  Spencer knows just the appearance of him saying these things looks unseemly, especially with election day just two weeks away.
But Ben Smith, the reporter for the New York Daily News, is standing by his story. He told us that although he had no notes or a recording, he is sure John Spencer said those things to him about the always-controversial Hillary Clinton.