The average retail price for a gallon of gasoline in the United States fell nearly 14 cents over the past two weeks, but the drop may be over, as cheaper gas lures more people to hit the road, according to a leading industry analyst.
The national average for self-serve, regular, unleaded gas was about $2.184 a gallon on January 19, down 13.6 cents per gallon since January 5, according to the nationwide Lundberg survey of about 7,000 gas stations.
The price was 14.73 cents per gallon below that of January 20, 2006.
The gasoline price decline outpaced the fall in crude oil prices, which slid $4.32 to $56.31 per barrel on January 19.
"That crude oil price drop is the equivalent of 10.3 cents- per-gallon drop, which gasoline has well exceeded," said Trilby Lundberg, publisher of the survey.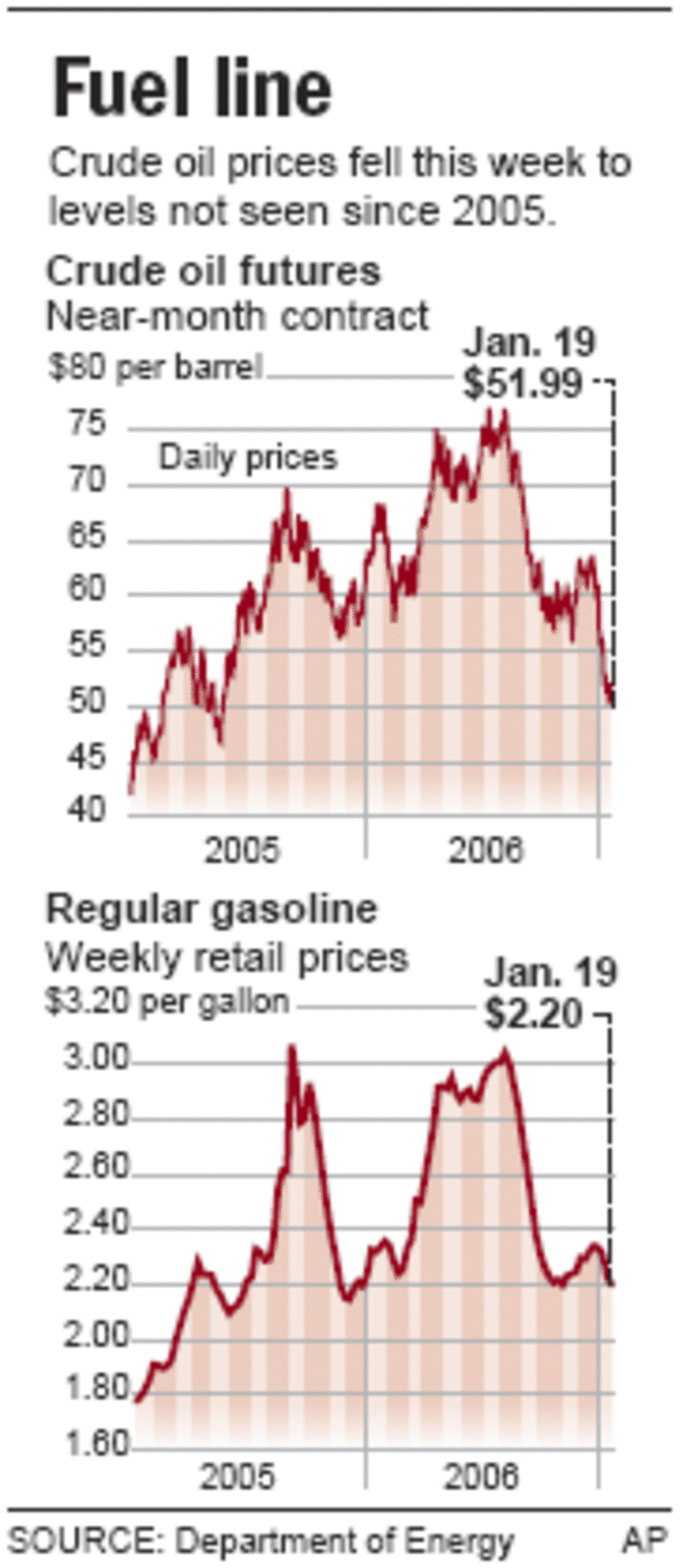 The two main reasons for the fall were a warm winter season that made for very soft heating oil demand and the failure of OPEC to fully adhere to its own pledge to cut total output by 1.1 million barrels per day as of November 1, she said.
"There is more crude oil on the market than is needed," Lundberg said. "That is essentially why gas prices plunged."
At $1.86 per gallon, Detroit had the lowest average price for self-serve, regular, unleaded gas in the nation on January.
19. The highest price of $2.81 a gallon could be found in Honolulu, Hawaii.
But lower gas prices may be short lived, Lundberg said, as January demand is traditionally the lowest of the year.
"Lower prices are encouraging demand to be stronger than it otherwise would be," she said.
Prices also could start to rise if OPEC begins to adhere to its own pledges.
"Those two factors would indicate that most of the gasoline price crash, if not all of it, is already concluded," she said.