Retired U.S. Ambassador Vicki J. Huddleston recalls her days as the principal officer in the U.S. Interests Section in Havana, Cuba, and the "dog days" sparring with Fidel Castro.
As former President Jimmy Carter disembarked from his private plane at Havana's Jose Marti airport on May 13, 2002, Fidel Castro walked along the red carpet shaking hands.
As Castro approached me, I was concerned. After all, only a few days before he had threatened to throw me out of the country, and when I offered him my hand I feared it might become a "diplomatic incident."
But the handshake passed without any sort of flurry. In fact, he looked relieved that I didn't give him one of the little radios I had been passing out all over the country.
Only one 'director of Cuban affairs'
Such a lack of interpersonal fireworks had not been typical of our interactions.
The first time I met Castro was in the earlier 1990s at a follow-up meeting to the Tripartite Accords that gave Namibia its independence and removed Cuban and South African troops from Angola. As the new director of Cuban affairs at the State Department, I was one of only two women — the Soviet ambassador's wife was the other — attending a gala celebration in Havana's Revolutionary Palace.
Castro, looking pleased that the rather long and boring signing ceremony was over, headed straight for the American delegation. Ignoring the greeting of our delegation's chief, who was a good head taller than he — Castro, at over six feet tall, is used to being the center of attention and one of the tallest people in a room — he walked up to me and boomed out, "Who are you, someone's spouse?" Every one of the 200 guests from six countries around the world turned in our direction. I had been warned that Castro loved to tease and embarrass delegation members. Why did it have to be me?
Determined not to be intimidated by this still handsome but overbearing legend, I stood up to my full 5 feet 5 inches and defiantly responded, "No, I am the director of Cuban affairs." Castro looked at me thoughtfully, smiled, and replied in English for all to hear, "Oh, I thought I was." 
But it wasn't over yet.  As I reached the entrance to the dining room, Castro was waiting.  He offered me his arm, and when I took it, I could hear the gasps. "Oh, my God," everyone was thinking, "there's been a thaw in U.S.-Cuban relations." Our delegation was undoubtedly wondering if I would still have a job when I got back to Washington.
As we approached the long table crammed with every imaginable delicacy, Castro moved away. I filled my plate with lobster and shrimp, wondering briefly if Cubans fishing from inner tubes in Havana Bay — the bay is off limits to small boats for security reasons — had caught them.
Before I could take a mouthful, Castro, pointing his finger at me, demanded, "Why does your government blockade Cuba?"
"It's not a blockade, it's an embargo," I shot back.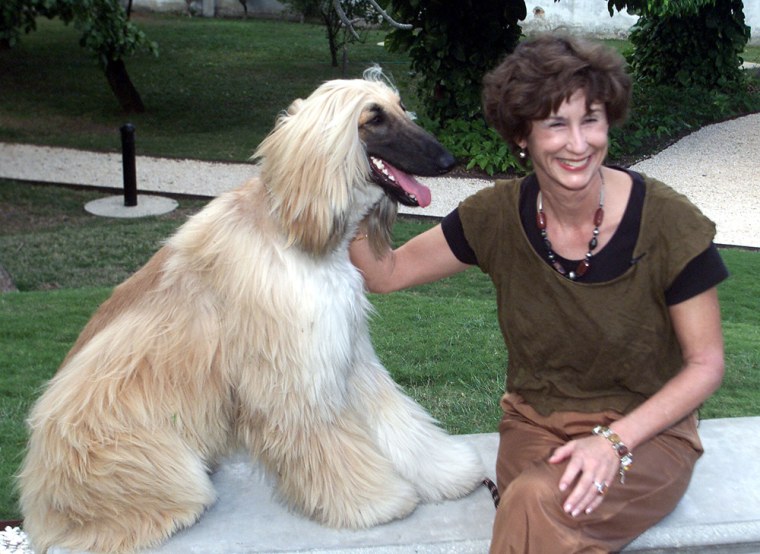 "Well, if it's an embargo, why can't we even buy an aspirin?" he countered. Balancing my plate and silverware, I looked around for support, but I was alone.So, I pointed out that we allowed essential medicines to be shipped to Cuba. Therefore, the embargo was not a blockade.
As Castro assured me that all he wanted were normal relations, I took stock of the situation. His aides had discreetly moved the guests, including the U.S. delegation, to the other side of the room where they couldn't hear the exchange. And as far as I know, this was the last one-on-one, in-person conversation between Castro and an American official. That was 15 years ago!
Forty-five minutes later, it was over. Castro plucked an oversized martini off a nearby tray (but no cigar — after more than 40 years of smoking, he had given them up). I was exhausted. I had managed to talk about a third of the time, but only by interrupting his monologue. I was still wondering about my job tenure when the Defense Department member of our group said, "Congratulations, they took you seriously."
To this day I don't know what he wanted from our talk — perhaps an opening? If so, the State Department wasn't interested. Normal relations would have to wait. Castro wasn't about to accept our conditions.
As for me, I learned a lesson I never forgot, namely, that Fidel Castro is the director of Cuban affairs. We could try to influence Cuba's leaders and its people, but the man who makes the decisions is Castro.
Avoid 'Hoodlestone'
Yearslater, in the fall of 1999, when I proudly walked through the gates of the United States Interests Section in Havana as its new leader, I already I knew that I could influence, but not change, Cuba. Change only comes from Castro. But maybe — just maybe — I could make a difference by helping the Cuban people.
Things started off pretty badly when a furious Castro appeared on television to warn the Cuban people to beware of the new chief of the Interests Section.
During a two- or three-hour television appearance Castro explained how the SINA — the Spanish initials for the Interests Section, which somehow come out sounding like CIA —and I had disrupted the visit of then-Illinois Gov. George Ryan by arranging a meeting with Cuban dissidents.
"This woman, Hoodlestone, is making a lot of trouble," complained Castro. Someone offstage whispered, "Huddleston," prompting Castro to spell my name out slowly, letter-by-letter, "H-U-D-D-L-E-S-T-O-N. Just as I said," he proudly continued, "Hoodlestone."  I thought this was all pretty ridiculous until I began traveling around the island, and understood. Every hotel clerk, maid, and casual acquaintance knew who I was, and that I was to be avoided.
Then Elian Gonzales, the 5-year-old boy rescued from an inner tube after his mother and her companions drowned in the Florida Straits, changed the dynamic. I was to become the go-between.
Elian becomes a a cause célèbre
Castro had just the issue he needed to torment Cuban Americans. As one fiery exile explained, "We know we are being had, but we just can't help ourselves."
As for me, I believed — as did the Clinton administration — that Elian should be returned to his father. But how? Little Elian had quickly become the repository of all the longings and frustrations of Miami's Cuban American community. How could our government return him to the communist island they had escaped and give Castro yet another victory?
I told Castro's point man, Ricardo Alarcon, that we were committed to returning Elian; but that didn't stop Castro from using him to reinvigorate and renew the revolution. Castro had an issue, and, for once, every Cuban in Cuba agreed with him. Through Elian he would show the world just how foolish the exiles were, and how foolish the U.S. government was for listening to them.
At first, hundreds, then thousands, and then hundreds of thousands of Cubans marched outside the Interests Section. During a particularly large demonstration led by Castro, I put a large Haitian papier-mâché lion's head on the balcony of my fifth floor office. After all, Castro's a Leo. 
When he looked up, he seemed to stumble in surprise. Raul Castro, his brother, for his part, just glared. Soon thereafter the Communist Party newspaper Granma published photos — not of the lion, but of my staff and I watching events from what Castro had dubbed the "Glass Palace."
No more radios!
Eventually, of course, Elian was returned to Cuba.  Castro may have emerged the victor in that little battle, but he was to have another fight on his hands — in the form of my little radios.
I began distributing AM/FM/shortwave portable radios, along with the sayings of Jose Marti, the 19th century Cuban revolutionary, at the annual Fourth of July reception at my home, in better days the residence of our ambassadors.  
After mojitos made with imported Bacardi rum, a Marine color guard ceremony and a stirring rendition of the "Star Spangled Banner," we handed each departing guest a radio in a clear plastic bag tied with red, white and blue ribbon.
Castro didn't pay much attention — until I began to distribute the radios around the country. I'll always remember a woman I picked up along the road, who with tears streaming down her cheeks said, "Now I'll have a birthday present for my son." Castro was not amused. He threatened to sever relations.
I couldn't back down. Cubans loved the radios. They connected them to the world, and they were free. I continued to hand them out, even increasing the distribution. 
Castro responded by calling for a "Tribuna Abierta," or open court, to denounce my subversive activities. When I turned up along with 20,000 residents from Havana's Miramar suburb, Castro decided not to speak. 
Cuban-Americans were delighted, but then one dissident whom I greatly respected reminded me that an important part of my job was to make sure there was a line of communication between the Cuban government and mine. I lowered my profile.
But there was to be one more showdown — over a show dog.
Dog days
I was reminded of the doggy brouhaha after I left Cuba in September of 2002.  (I would have loved to stay longer but my three-year tour was complete.)
Some months later I encountered a journalist friend who was still in Havana. She made me feel a little better when she said, "You know, Fidel is just not the same, I think he misses you. He has no one to spar with any more."
Apart from the incidents related above, I suspected she also was referring to a certain Afghan hound called Havana — aka my diplomatic "pooch" — and the little dogfight of which he was the center.
It all started when the president of Cuba's National Association of Afghan Hounds, Amalia Castro (no relation to Fidel), sent me a letter saying that because of my government's unfriendly policies and my own activities on behalf of dissidents, I was expelled from the club. 
I was shocked! Surely that was just diplomatic doublespeak — the real reason was that my beautiful hound was winning too many ribbons!
The main reason, of course, was those little radios. But now that my beautiful dog was being dissed, I wasn't about to back off with my tail between my legs. Instead, I didn't hesitate to take a page from Castro's book, and told the media about the "diplomat in the doghouse."
There is nothing like a story about man's best friend to get the public's sympathy. TV, radio, and newspapers across the United States, Europe and Latin America wanted to know why Havana and I were on such a "short leash."
The Dallas Morning News, commenting on the incident, wrote, "She's the top U.S. diplomat in Cuba. But there was a time, some people joke, when her dog, a prizewinning Afghan, was getting more headlines."
It worked. Castro finally relented, telling a visiting group of Americans that he was going to give "my husband's dog a pardon." The next day NBC, CBS and CNN all received telephone calls from the Cuban government informing them that Havana was back in the dog club — and it was only her owner who had been thrown out. Fidel, master media maven that he is, had put an end to a story that put his beleaguered country in an even worse light over something comparatively petty.
And for that, you have to give him some grudging admiration. In fact, I wouldn't mind just one more chat with Fidel before he's gone.