/ Source: The Associated Press
Brian Emmett's childhood fantasy came true when he won a free trip to outer space. He was crushed when he had to cancel his reservation because of Uncle Sam.
Emmett won his ticket to the heavens in a 2005 sweepstakes by Oracle Corp., in which he answered a series of online questions on Java computer code. He became an instant celebrity, giving media interviews and appearing on stage at Oracle's trade show.
For the self-described space buff who has attended space camp and watched shuttle launches from Kennedy Space Center, it seemed like a chance to become an astronaut on a dime. Then reality struck.
After some number-crunching, Emmett realized he would have to report the $138,000 galactic joy ride as income and owe $25,000 in taxes. Unwilling to sink into debt, the 31-year-old software consultant from the San Francisco Bay area gave up his seat.
"There was definitely a period of mourning. I was totally crestfallen," Emmett said. "Everything you had hoped for as a kid sort of evaporates in front of you."
Space dreams and earthly taxes
With commercial spaceships still under development, it's uncertain when the infant space tourism industry will actually get off the ground. Still, ultra-rich thrill-seekers are already plunking down big — though refundable — deposits to experience a few minutes of weightlessness 60 miles above Earth.
And in recent years, space tourism companies have teamed with major corporations to stage contests with future suborbital spaceflights as the grand prize.
The partnerships have interstellar hype — but as Emmett found out, they can get mired in that most earthbound hassle: taxes.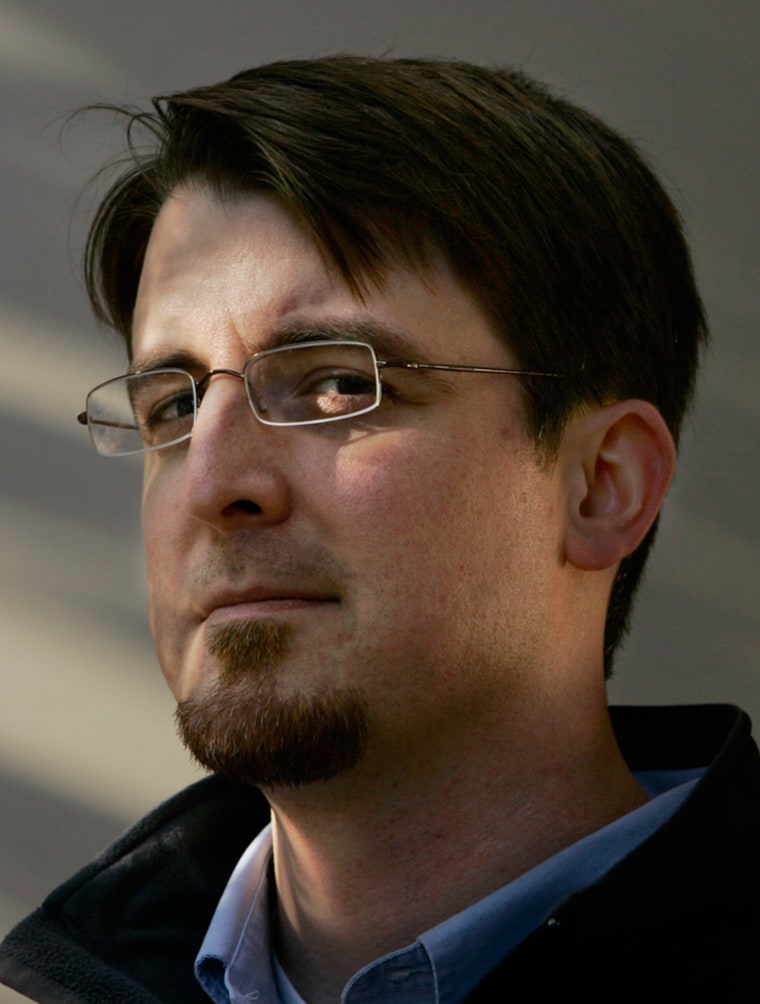 "From a consumer perspective ... I'd be wary," said Kathleen Allen, director of the University of Southern California's Marshall Center for Technology Commercialization. "I'd check to see the fine print."
Since the Internal Revenue Service requires winnings from lottery drawings, TV game shows and other contests to be reported as taxable income, tax experts contend there's no such thing as a free spaceflight. Some contest sponsors provide a check to cover taxes, but that income is also taxable.
"I don't see how an average person can swing that kind of tax payment. It's a big, big bite," said tax attorney Donna LeValley, contributing editor for J.K. Lasser's annual tax guide.
To reduce the financial burden, winners can argue that they don't owe any taxes until their flight lifts off. Another option is working out an installment plan to pay taxes over time, said Greg Jenner of the American Bar Association.
The IRS declined to comment, saying it does not talk about individual matters.
Contests as a route to space
Despite Emmett's cancellation, Oracle said its contest was a success. The software giant is in the process of naming his replacement and still has two other winners on board from Asia and Europe.
That spaceflight will be provided by Virginia-based Space Adventures, the same company that brokers deals for trips on Russian rockets to the orbiting international space station for a reported $20 million per customer.
Eric Anderson, the company's chief executive, insists that contests are the best way for most people to get into space. He said Space Adventures has given away about 20 reservations through competitions, and the majority of winners are satisfied.
Space contest rules vary widely but generally require winners to undergo astronaut training before the trip and sign a waiver freeing the sponsors from any liability if there's an accident.
Microsoft Corp. is the latest company to dangle a free space ride. This month it launched an elaborate online puzzle game as part of its promotional campaign for its new Vista PC operating system. The grand prize winner — to be named this week — gets a seat with Rocketplane Ltd., which is building a souped-up Lear jet it hopes will ferry passengers to space in late 2009.
The $50,000 check that comes with the prize, which is valued at $253,500, should cover the winner's taxes, said Brian Marr, group marketing manager for Vista. (Microsoft is a partner in the MSNBC.com joint venture, along with NBC Universal.)
Playing the waiting game
It's common for contest winners to have to play a waiting game.
Virgin Galactic customer Doug Ramsburg won his ticket in a Volvo sweepstakes during the 2005 Super Bowl. His family and friends often hound him about when he'll reach the cosmos. After all, Virgin Galactic doesn't have any spacecraft yet.
From a launch out of the weeds to a special delivery in orbit, see the best space offerings from January 2014.
Even without an itinerary, Ramsburg says he's not worried. He said he's confident in the man tasked to build Virgin's commercial spacecraft — aerospace designer Burt Rutan, whose SpaceShipOne became the first privately manned rocket to reach space in 2004.
Ramsburg considers the prize a "blessing" but declined to talk about the financial arrangements, except to say the $100,000 check that came with the prize should make him the first free Virgin Galactic passenger.
"You don't have to be a superhero in order to go to space," said Ramsburg, 43, who works in the admissions office of the University of Colorado at Denver.
Back on Earth, Emmett said he has no regrets about turning down his trip and doesn't blame anyone.
"I was, however briefly, a potential astronaut," he wrote last fall in a blog entry titled "Clipped Wings."