/ Source: msnbc.com contributor
Super Bowl legends are forged on the first Sunday in February.
Super Bowl lies? Well, they're breathlessly told in the days leading up to the main event — a fishy blitz of football fibs and big-bucks blarney that gets recited and rehashed like corny campfire fables. 
You've heard them. You've believed them. Heck, you've probably even repeated them.
"Just think, a billion people are watching this game!"
"Did you know that Disney World totally empties out after the kickoff?"
"The avocado industry is built on the Super Bowl. More guac, anyone?"
Corporate hype and actual consumer appetites form the bedrock of this bunk. During Super Bowl week, news outlets and Internet sites blithely spin those tall tales into epic whoppers.
Sure, some folklore about Super Bowl gorging, guzzling and hangovers is based in reality. And over time, those painful truths are simply embellished in the rampant retelling.
But most of these alleged "big game facts" are built on numbers even flimsier than Rex Grossman's quarterback rating. And in the end, they're nothing more than Super Bull.
Here are 10 of the most famous Super Bowl myths, including even a few that turned out to be true.
Myth No. 1: Super Bowl Stock Indicator
If an old AFL team wins the game, the stock market will decline during that calendar year. If an original NFL team wins, the Dow Jones industrial average will rise.
Fact or fiction? Silly as it sounds, this potentially golden chestnut once seemed like a sure thing, proving correct 90 percent of the time during the first 31 Super Bowls.
But the Denver Broncos and the New England Patriots — two of the 10 American Football League franchises during the 1960s — helped spike that notion in recent years. The Dow gained ground after New England beat Carolina in 2004. Following Denver's Super Bowl victories in 1998 and 1999, the stock market posted two of its best years.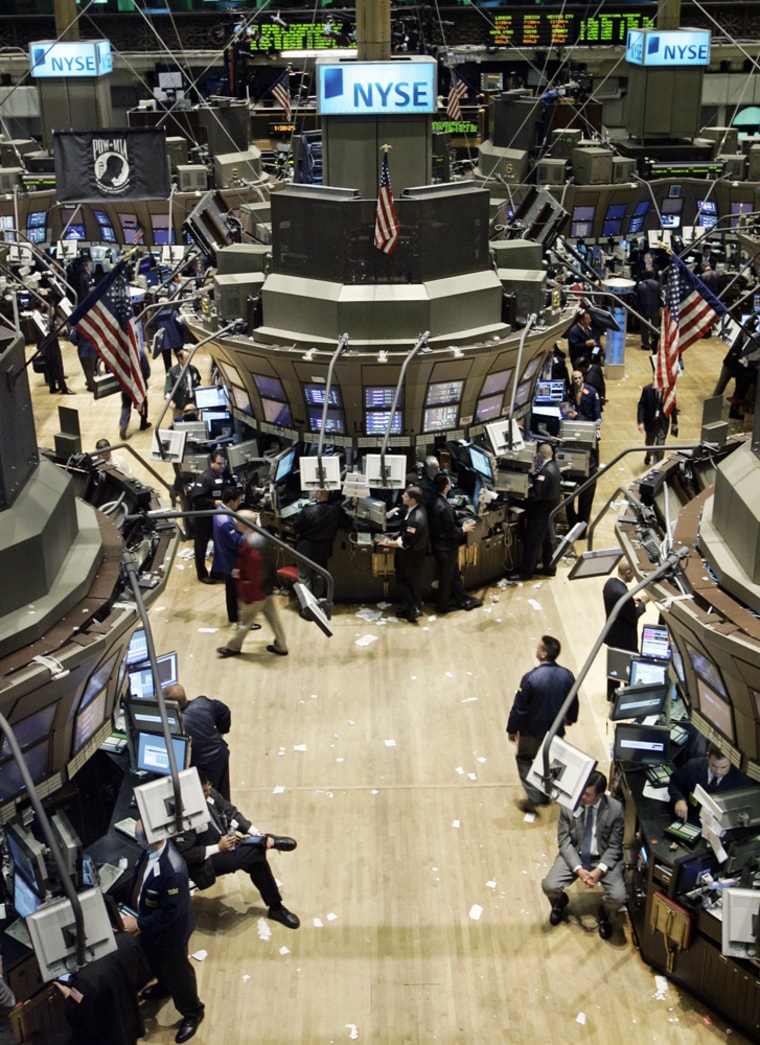 In fact, the "indicator" slumped so badly the past 10 years, its cumulative accuracy has now dropped to 80 percent. Still, the myth retains at least one high-placed believer.
"You can't turn your back on any indicator that has an 80 percent success rate. It out-performs any nest of Nobel winners," said Robert Stovall, a strategist for Wood Asset Management and "custodian" of the Super Bowl Indicator since 1979. He began tracking the odd connection after reading a blurb in the New York Times. "It's just entertainment, but it works."
With a smirk, Stovall admits it's all a simple matter of NFL composition and stock market history: More teams are tied to the original NFL than the AFL, and the Dow rises in more years than it falls.
This year's Super Bowl pits two original NFL teams, the Bears and Colts (formerly of Baltimore). That, Stovall, says, should not merely trigger bullish thoughts in 2007.
"That," he said, "is a double buy!"
Answer: Fiction
Myth No. 2: Super Bowl hosts make super money
Does the Super Bowl's host city really roll in the dough? Bigwigs talk big about the revenue bump their cities enjoy by staging the Super Bowl.
Fact of fiction? From politicians to chamber of commerce leaders, the boilerplate promises often include projections of hundreds of millions of dollars in hotel, restaurant and rental car spending along with retail and sales tax hikes.
The South Florida Super Bowl XLI Host Committee – a private, not-for-profit group serving as the liaison between the NFL and local planning efforts – said the event "is expected to generate over $350 million in total economic impact for the region." Meanwhile, the NFL says various studies and commissioned by local host committees and performed by local universities or research firms have found the Super Bowl's economic impact is "usually in the $250-350 million range."
The actual number?
"On the high side, there's a $30 million impact. On the low side, it's closer to zero," said Andrew Zimbalist, an economics professor at Smith College in Northampton, Mass., and author of "The Bottom Line: Observations and Arguments on the Sports Business."
The exaggeration, Zimbalist said, is created by flawed reasoning in the studies — mainly the revenue estimates assume no tourists would be flocking to these warm-weather host cities if not for the Super Bowl. After Miami last hosted the game in 1999, a study by the national firm PFK Consulting found the city's hotel occupancy rate that January was only 3.25 percent higher than the combined January average of 1998 and 2000 when the Super Bowl was played elsewhere.
"Let's say a city otherwise loaded with tourism in early February is hosting the Super Bowl. People coming down will replace golfers or water skiers or whatever the case might be. So there's no noticeable net increase in tourism," Zimbalist said. "There wouldn't be any impact on revenue."
Answer: Fiction
Myth No. 3: The silly sewage situation
At halftime, when millions of television viewers simultaneously head to the bathroom, municipal sewer systems will burst from the sudden rush of water.
Fact or fiction? That could really taint this year's halftime show by Prince. Talk about Purple Rain.
Not to worry, though. If that was true, the highest-rated single program ever – the final episode of "M*A*S*H" in 1983 – would have flushed out that theory. An average audience of 50.15 million Americans tuned in to say goodbye to Hawkeye Pierce and crew. And the Super Bowl XL, which snagged the second-highest national audience ever — 45.87 million, according to Nielsen Media Research — didn't unleash any regional toilet troubles.
The pipe-busting claim dates back to the 1930s, when massive flushes during radio commercial breaks did cause minor floods, according to Snopes.com, which tracks urban legends. There is only one known incident on Super Bowl Sunday. It came in 1984 when a 16-inch water main broke in Salt Lake City where an aging infrastructure was prone to cracks. But no causal link was found between the game and the gusher.
Answer: Fiction
Myth No. 4: Guacamole baloney
Two-thirds of all avocados are bought within three weeks of Super Bowl Sunday as Americans plow through the guacamole dip.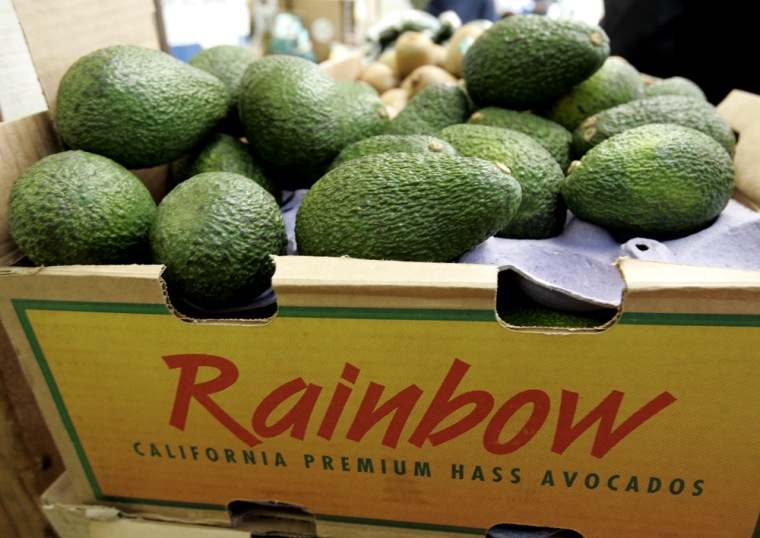 Fact or fiction: "False," says Jan DeLyser, vice president of marketing for the California Avocado Commission. "Not even close."
Based on shipments sent out two and a half weeks prior to the game – to support promotions leading up to the Super Bowl – the commission expects Americans to purchase and consume 54.3 million pounds of avocados, or 5.4 percent of the total crop.
Last year, the Super Bowl didn't even mark the biggest guac moment in America. That came during Cinco De Mayo celebrations which spurred the purchase of 52.6 million pounds of avocados, compared with the Pittsburgh-Seattle showdown which rallied sales of 49 million pounds of the fruit.
Answer: Fiction
Myth No. 5: Super Bowl-itis
The biggest national sick day hits the Monday after the game.
Fact or fiction: Super Bowl flu is quite contagious and quite common, says one employment productivity expert who has studied absenteeism in the workplace.
"We think there's going to be a widespread impact across the country of Super Bowl-itis — and epidemic proportions in Chicago and Indianapolis," said Stewart Itkin, vice president of Kronos, a Massachusetts company that solves workforce-related problems.
"The symptoms include exhaustion, headache and sore throat due to loss of voice," Itkin said. "Fortunately, it only lasts 24 hours."
Kronos recently surveyed approximately 1,300 adults over the age 18 and asked if they would be coming to work the morning after the game, Feb. 5. Five percent of the respondents admitted that they planned to call in sick. With the U.S. working population numbering about 140 million people, Itkin estimates that "come Monday, there will be 7 million empty cubicles around the country, costing employers hundreds of millions of dollars in lost productivity."
The disorder seems to be growing, too. A previous Kronos survey of workers suggested 1.4 million people would call in sick the day after the 2005 Super Bowl.
Even worse, Itkin said, all those no-show numbers don't include "people who decide to go to work with Super Bowl-itis, with symptoms that can be productivity-robbing."
Answer: Fact
Myth No. 6: How many couch potatoes?
A global TV audience of 1 billion people typically tunes in to watch the game.
Fact or fiction: Each year, this one gets tossed around in the media as if that stat was as black and white as the referee's shirt.
That may be due to NFL statements about potential global viewers. NFL.com says Super Bowl XLI will be televised in 232 countries and "available to an estimated worldwide audience of 750 million to 1 billion people."
But the NFL doesn't know how many people outside the United States actually watch the game, nor has the league ever "provided the media a figure of total worldwide viewership," said Brian McCarthy, an NFL spokesman.
"We do know U.S. viewership because Nielsen tells us," McCarthy added.
Nielsen cannot pinpoint how many people watch the game beyond American borders because "we are only able to track national numbers," said Brandi Preston, a spokeswoman for Nielsen Media Research.
The closest anyone has come to gauging global Super Bowl ratings is a tracking system devised by the New York-based media research firm Initiative, which collects data from 54 of the major TV markets from around the world. According to Initiative's most recent measurement, Super Bowl XL posted an average audience of 98 million, with 151 million tuning in at some point.
If you're number-crunching, that's 849 million short of a billion.
One 2006 sporting event did come close to the 1 billion mark: The World Cup final between Italy and France drew an average audience of 260 million, and 603 million people saw at least part of the game.
Answer: Fiction
Myth No. 7: Buckle up on Super Sunday
The auto repair industry loves the Super Bowl because Americans are more likely to crash their cars after the game's final gun.
Fact or fiction: Four years ago, researchers at the University of Toronto examined this bloody piece of Super Bowl lore. They determined that automobile accidents indeed climb more than 40 percent in the hours after the Super Bowl — with the biggest increase coming in cities and towns closest to the home of the losing team.
The study pointed to alcohol consumption, fatigue and inattention as the primary causes. Researchers compared Super Bowl Sunday with adjacent Sundays when weather was the same and found a 41 percent jump in fatal accidents in the four hours or more after the game along with a 48 percent rise in non-fatal accidents.
The numbers mirror common warnings from the AAA Foundation for Traffic Safety.
"We encourage people not to drive after getting into heated conversations, so that would kind of play into this," said Fairley Mahlum, director of communications for the AAA Foundation. "Some people express their anger in different ways. If you're kind of excitable and you tend to get really angry by losing in a sport, it's probably not best to go out and drive."
Answer: Fact
Myth No. 8: 10 million barrels of beer on the wall
No other holiday or sporting event inspires Americans to drink as much beer as the Super Bowl. That day, we drain 10.5 million barrels of beer.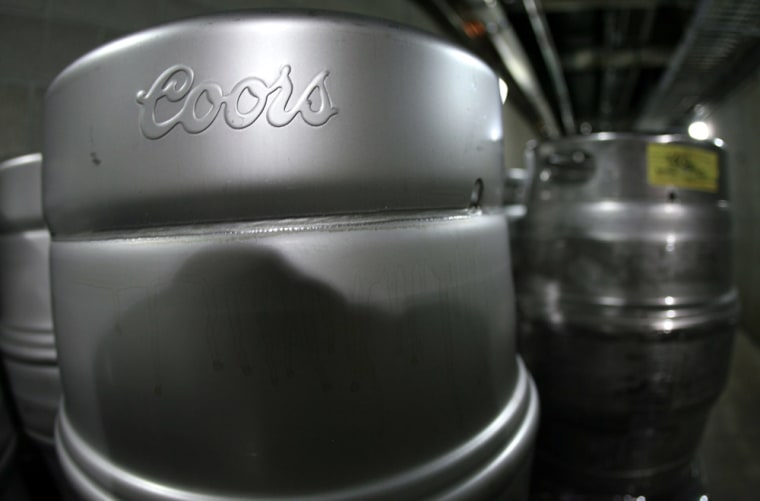 Fact or fiction: People in wholesale beer circles have often read the "10.5 million barrels" line. Some say it comes from fuzzy — if not foamy — math. For starters, they can't measure single-day consumption. Moreover, if you assume that one-third of the American population drinks beer while watching the game, 10.5 million barrels of beer would equate to 1.45 cases of beer per person, according to the Beer Institute, which represents the industry before Congress and state legislatures.
"I'm guessing somebody has taken Beer Institute shipping numbers and is doing extrapolations — if the average days is X and the volume goes up by Y, we can assume people are consuming this much on this day," said Nike Lake, vice president of business development for ACNielsen. "To be honest, I don't know how you get to that number."
What ACNielsen does know is "the Super Bowl is a good event in the 'off season' (cold months) to drive volume," Lake said. "But in comparison to other holidays, it is relatively small."
Answer: Fiction
Myth No. 9: I'm going to Disney World!
The Super Bowl is the best time to avoid crowds at Disney World because the park clears out — especially when the game is played in Florida.
Fact or fiction: The folks at Disney World, based in Orlando, a little more than three hours north of Miami, are coy about this, but they allow you to read between the lines to find the truth.
Does the Super Bowl sap attendance on game day?
"We think it's always good when more tourists and visitors come to Florida," said Jacob DiPietre, a spokesman for Disney World.
He declined to talk about specific numbers relating to attendance. But he offered a strong clue: "You can kind of infer from that how we feel about the Super Bowl. You can extrapolate from that."
At Disneyland, in Southern California, theme park officials have been far more direct about any rumored drop in attendance after kickoff.
"That's just not true," Disneyland spokesman John McClintock told the Los Angeles Times in 1999. "We get asked that every year. Super Bowl Sunday is not much slower than any other Sunday in January."
Answer: Fiction
Myth No. 10: I bet this one's a fact
Calls to gambling-addiction hotlines increase immediately after the Super Bowl.
Fact or fiction: The U.S. gaming industry, which pulled in revenues of $84.8 billion in 2005, certainly gets a bounce during Super Bowl Sunday. From Las Vegas sports books to friendly wagers at your neighbor's party, the money is flowing.
And the next day, the phones are ringing at Gamblers Anonymous (888-GA-HELPS).
"We don't really track anything, but we definitely get more phone calls," said Karen H. a spokeswoman for Gamblers Anonymous. (To protect her own anonymity, she will not give her last name in interviews).
The bulk of calls aren't necessary coming from the losing team's city, Karen H added.
"They would be from people who had a problem with the Super Bowl and maybe want to get help," she said. "There's only one requirement for membership and that's the desire to stop gambling."
Answer: Fact