In the old days, heroes were commemorated with stone statues in public squares. In today's video-game obsessed society, players can get a Mii.
American artist Paul Thiel is crafting figurines that are replicas of the virtual characters — also known in geek-speak as "avatars" — that are used to play games on the Nintendo Wii, the hugely popular new game console.
Players can customize these characters, called Miis, or they can use caricatures already loaded onto the console. Thiel is now giving Wii fanatics a chance to own them too, according to his friend and agent Allison Q. McCarthy.
Thiel created his first Mii sculpture as a Christmas present for McCarthy, who could not stop playing with her Wii, or boasting about her gaming achievements.
"I love to play Wii sports, so naturally it made perfect gift," McCarthy told Reuters in an e-mail.
The six-inch-tall figurines are made from a type of clay. They are then baked, sanded and hand painted.
"The hair is the toughest bit because it takes the most time to get right," McCarthy added.
Thiel's Mii has been featured in several gaming and gadget Web sites and magazines. He plans to auction off the figurines over the Internet.
Maybe he could brand them Mini Miis.
Not-so bad ideas
A stuffed squirrel clutching a fishing rod. A dead badger hefting a football for a winning pass. Other ex-rodents enjoying a carousel ride.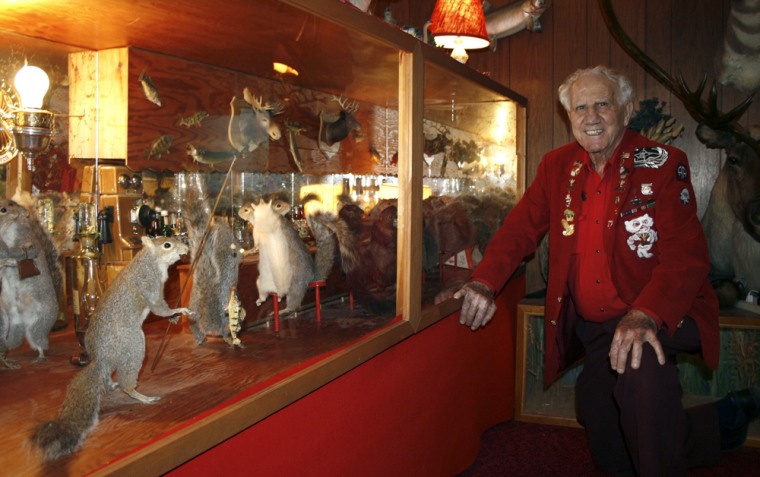 Speaking of deceased-creature creations, British pet owners can now turn their dead animals into diamonds.
According to the Ananova Web site, the man-made gems use carbon from the pet's ashes from Pet Crematorium CPC, of Thiplow, Hertfordshire.The firm's spokesman, Duncan Francis said: "Having a stunning diamond created from the pet's ashes provides an everlasting link which some people find very comforting."The crematorium charges from $4,100 to nearly $30,000, depending on the size of the diamond.We think that's a small price to pay for the ultimate pet rock.