As part of our ongoing series "Trading Places: Caring for Your Parents," we invited you to share your stories about taking care of your parents as they grow older. So far, more than 6,300 of you have responded. We've published a selection below.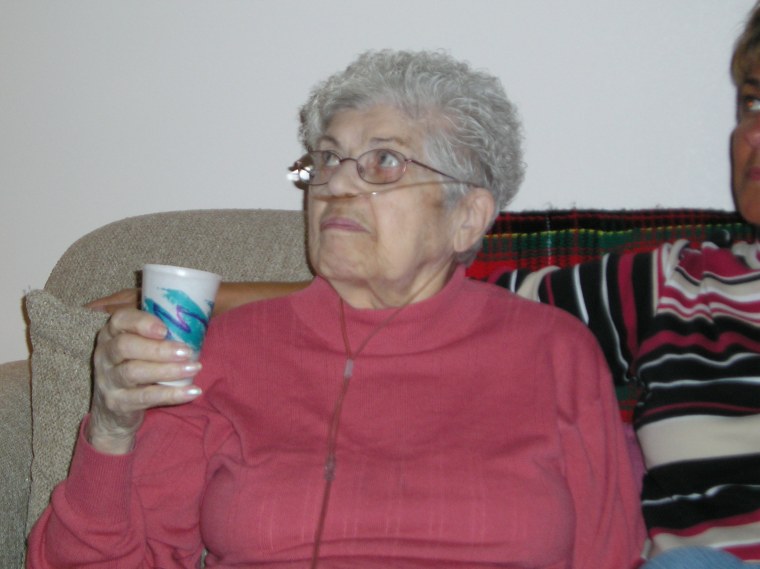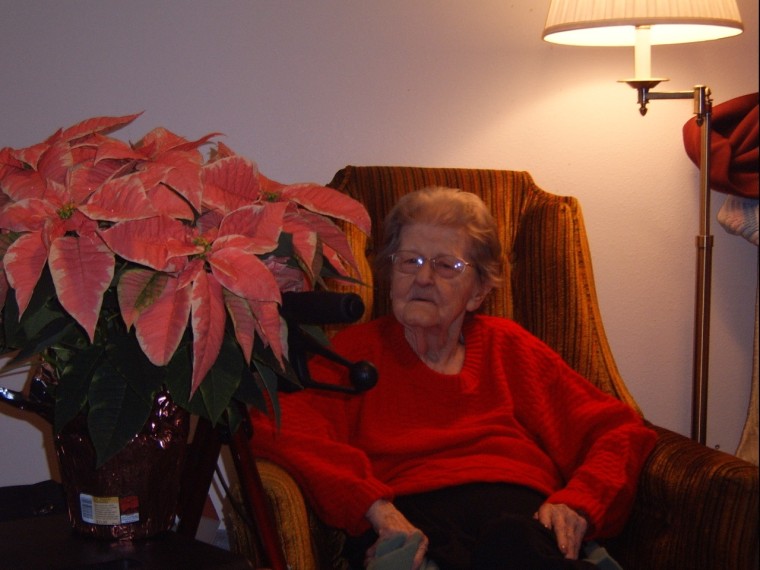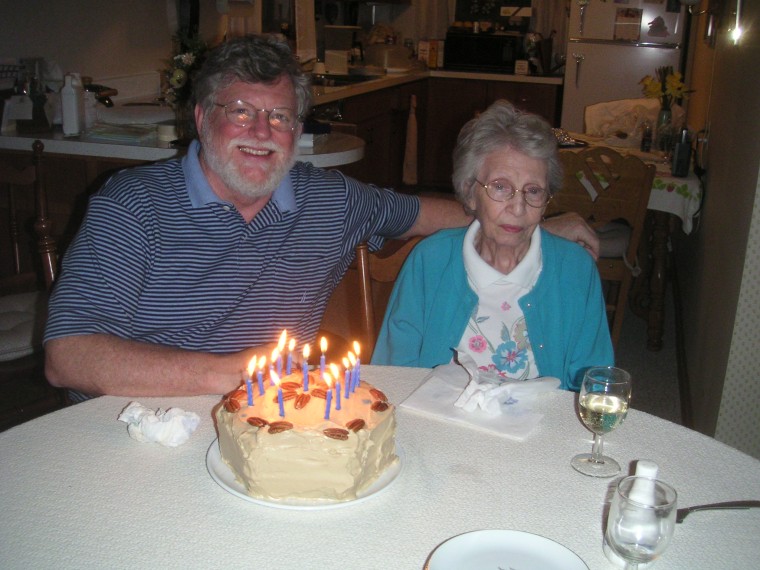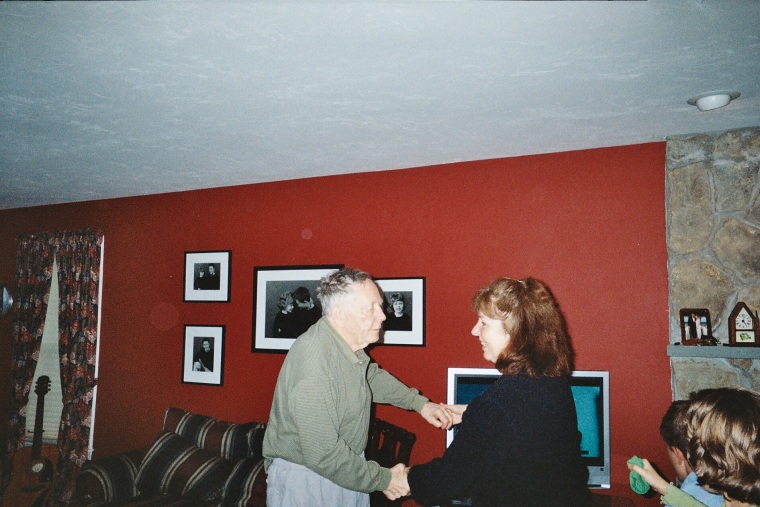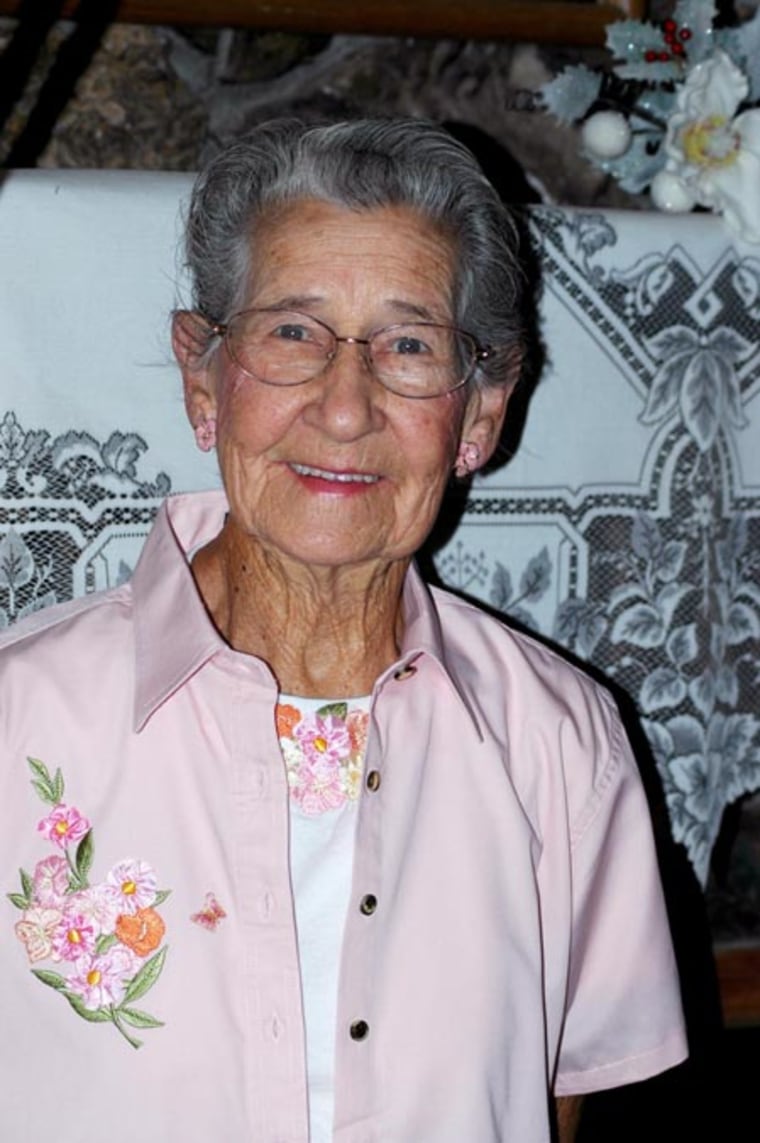 2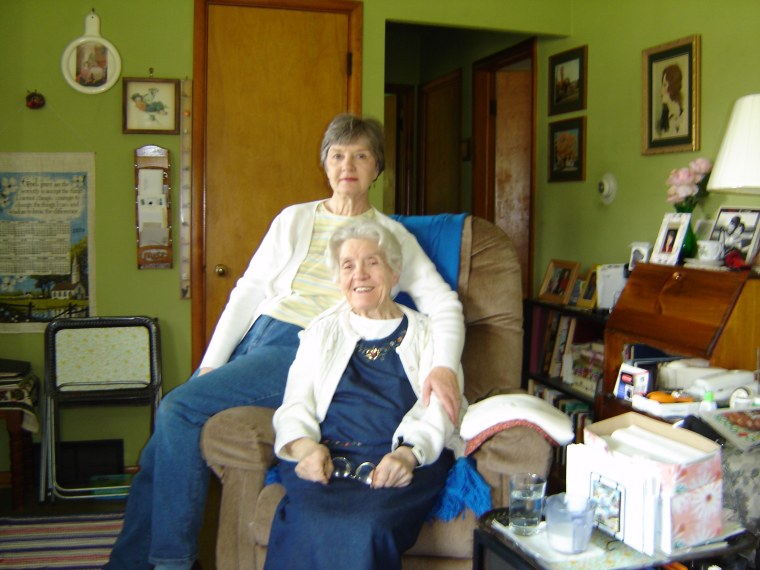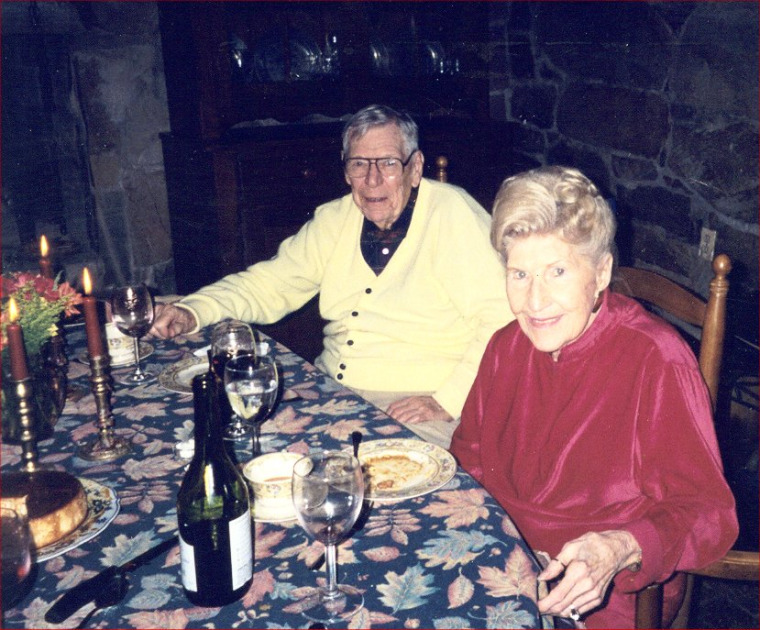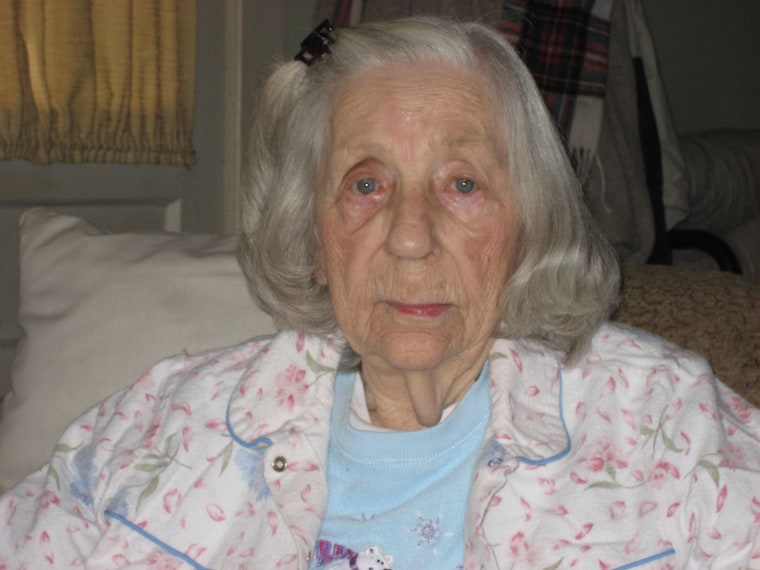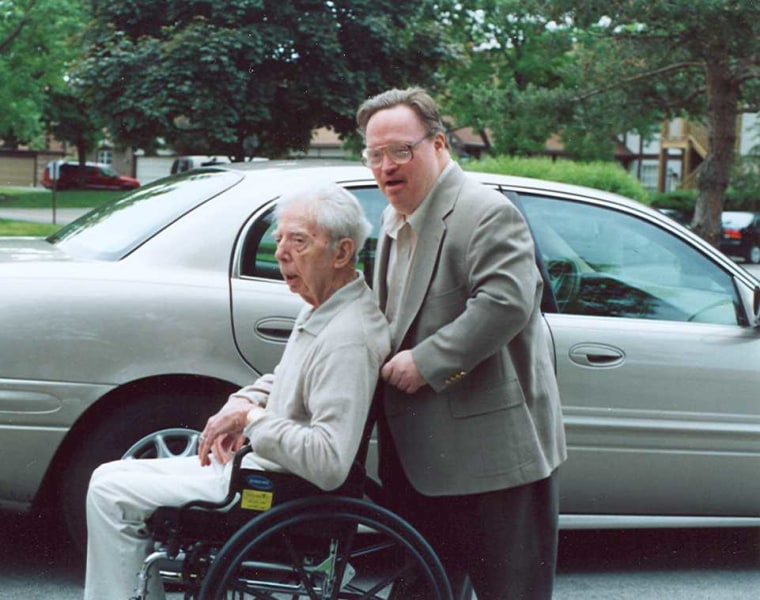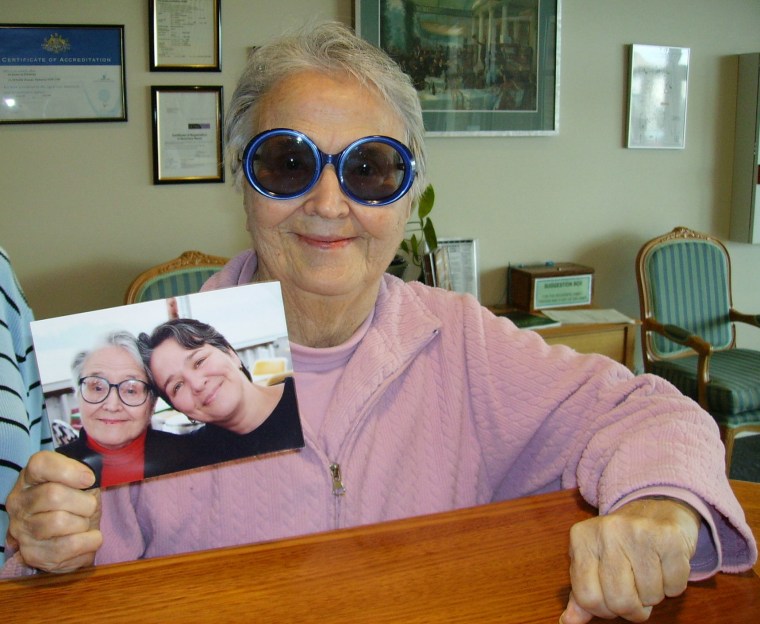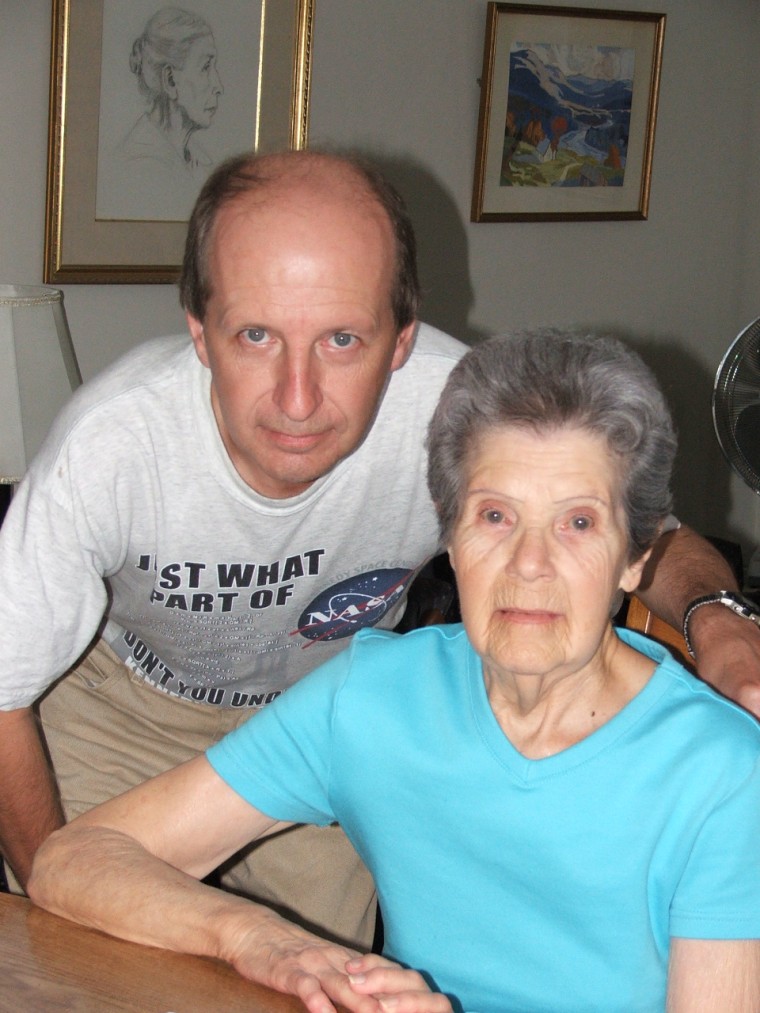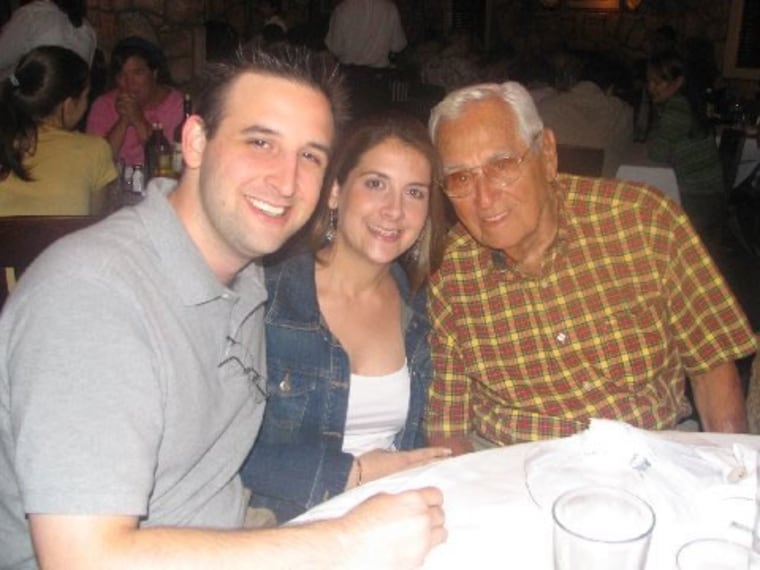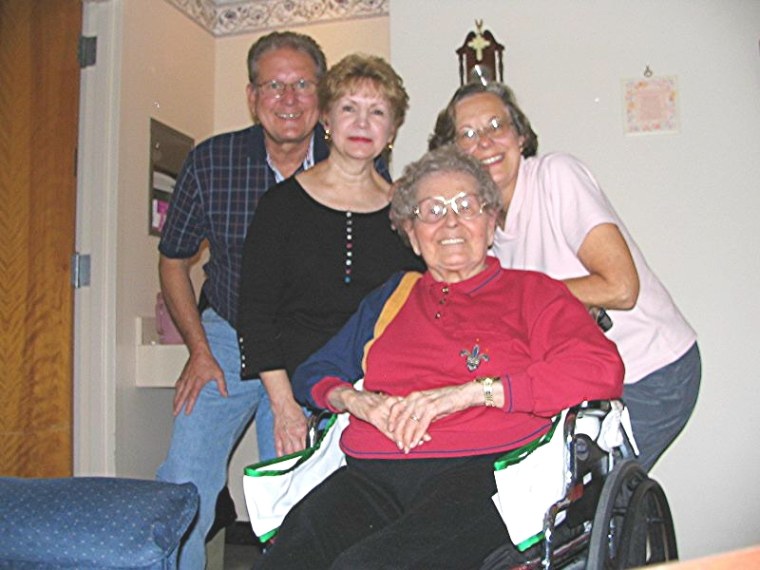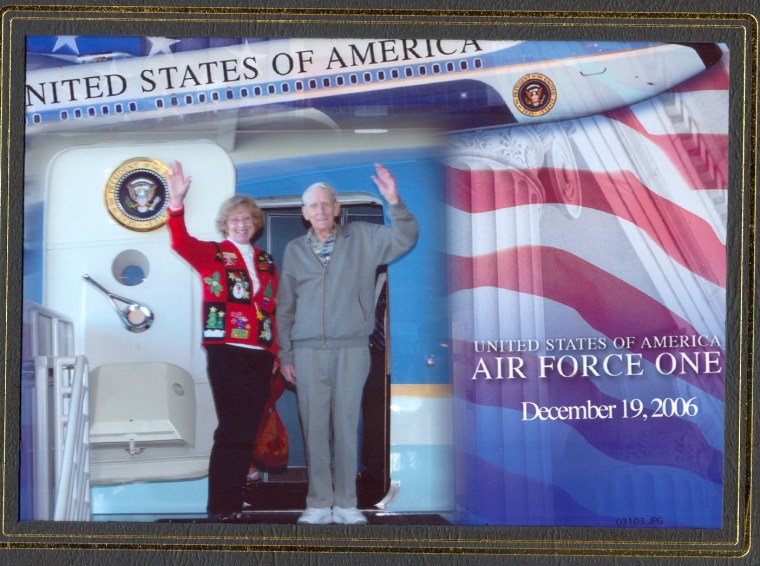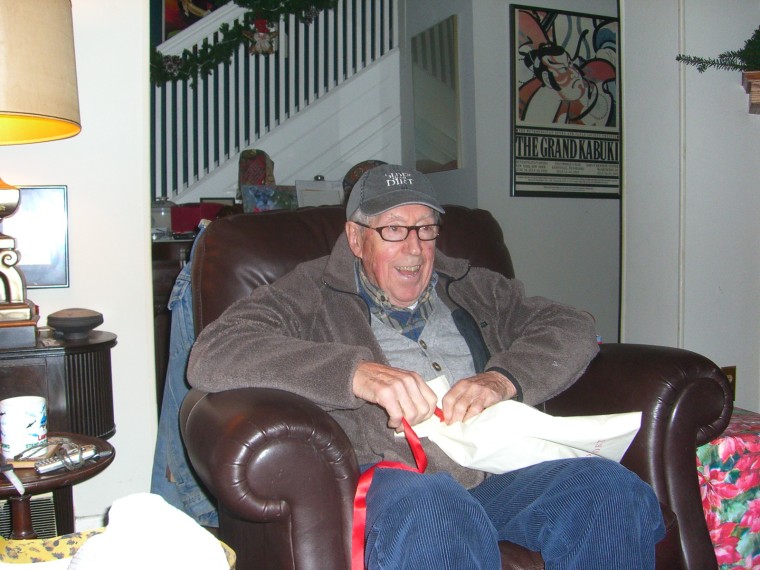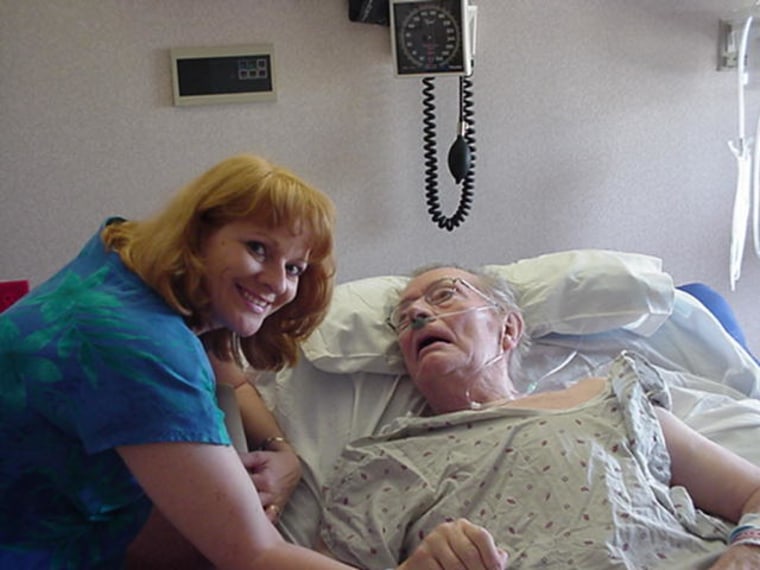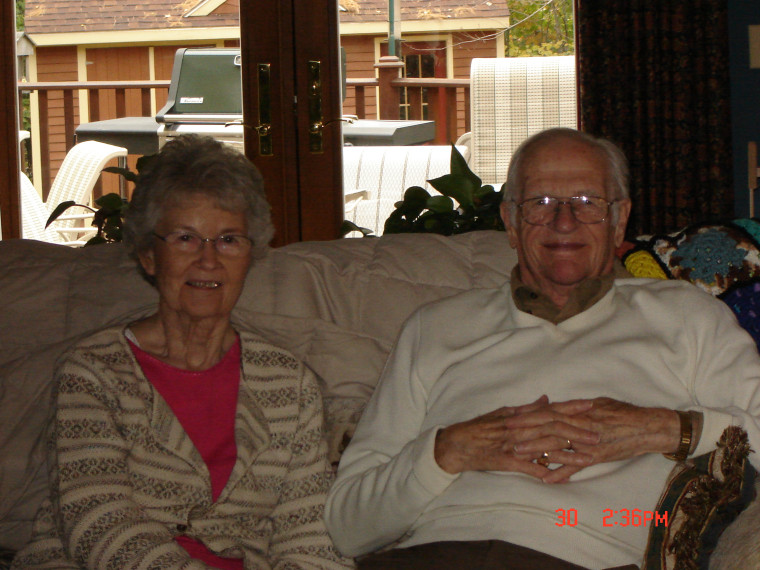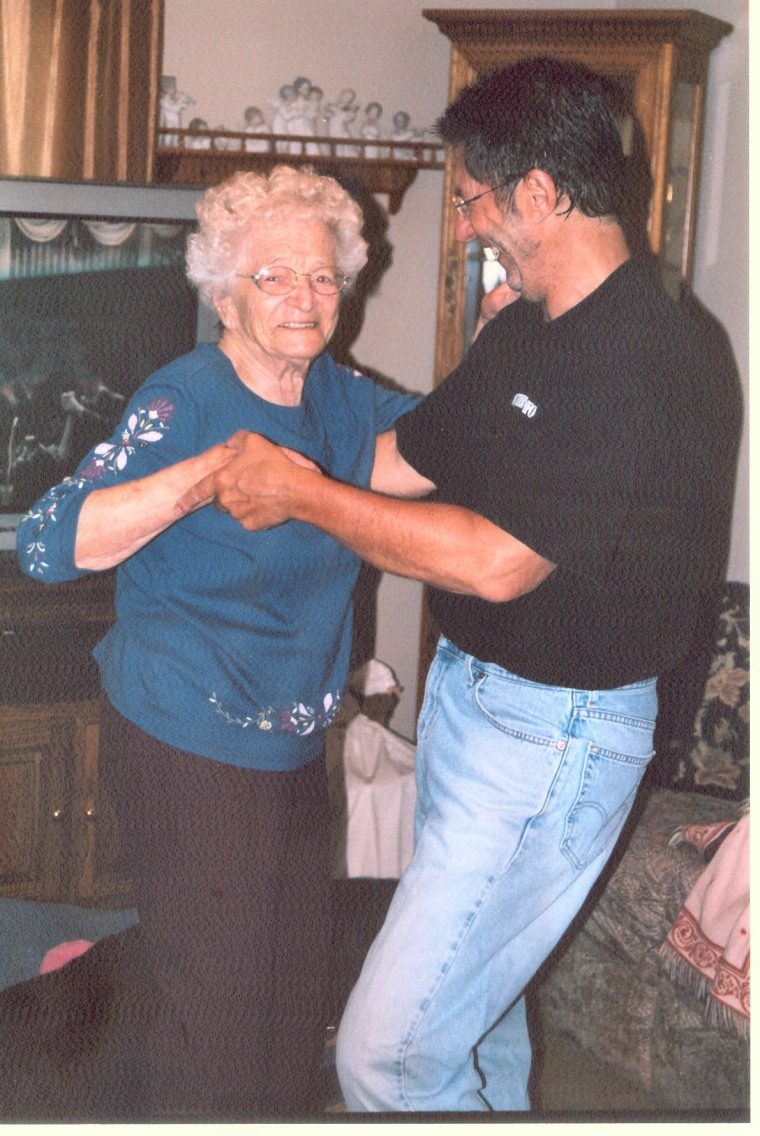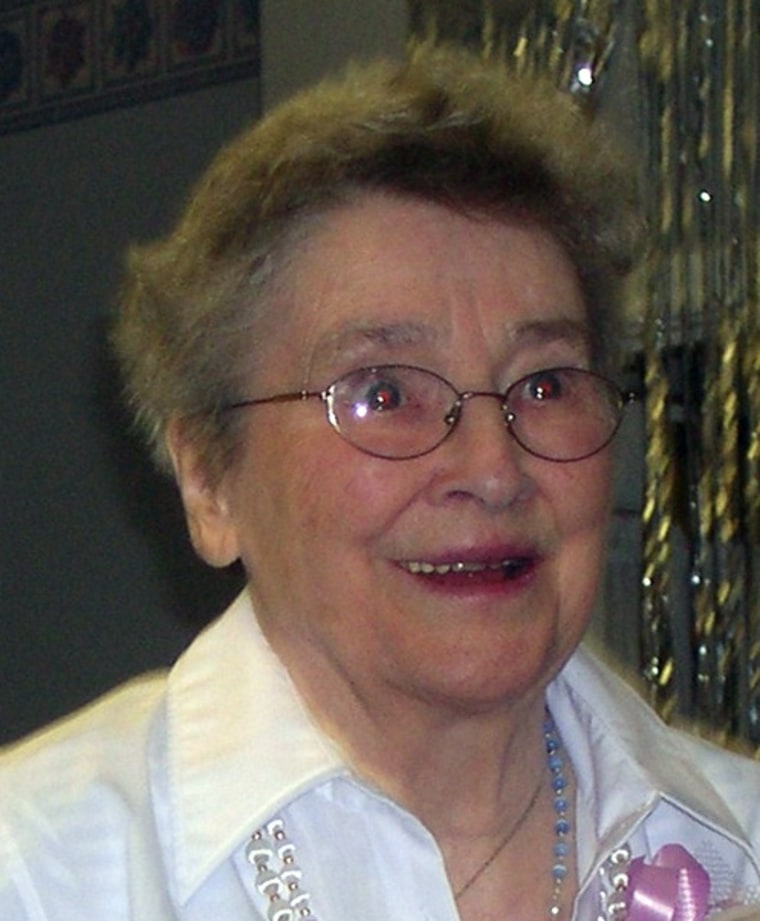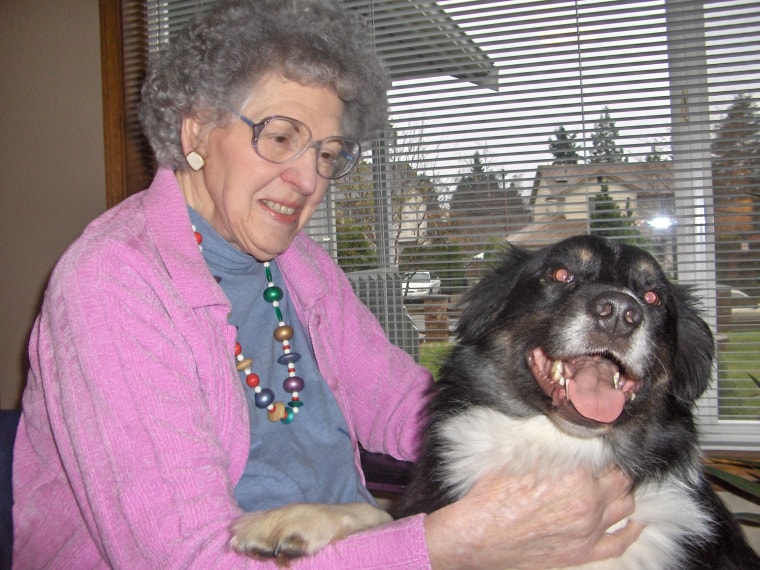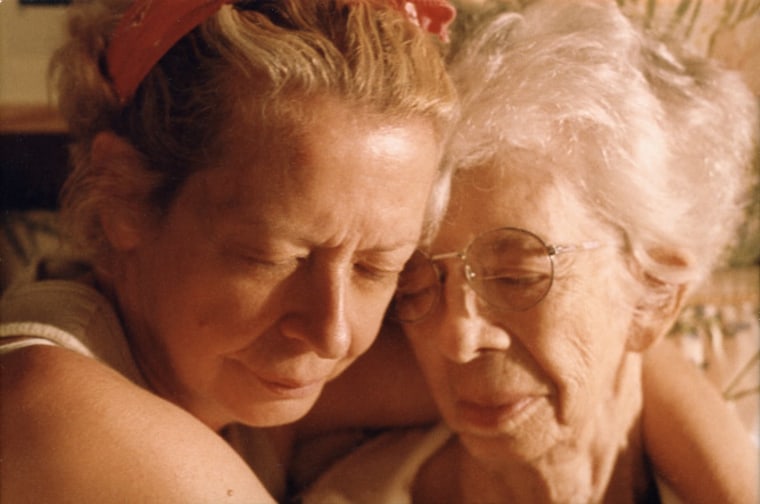 My mother died not long ago. And yet, by the calendar, it is already almost 2 years. She died at home, surrounded by those she loved, in her own bed, just as she had always told me she wanted it to be. At the very end there were three little breaths, and then she was gone. It was as if she had tiptoed into heaven. 
She and I had spoken often of dying. It is one of the pluses of being there, you have time for these things. What would heaven be like she wondered, her eyes filled with that innocence that made her so endearing? Would she be able to find Daddy when there were so many people there? I honestly believe that she thought it would be like some celestial Grand Central Station. I told her that everyone she had loved would be waiting right there to welcome her, and it would be the most beautiful place that she could imagine, filled with sunlight and flowers and dancing and God. She wanted to believe me. And she liked the idea that she would finally meet the two babies she had miscarried as a young bride. Her heavenly family would be complete.
When she would worry that she was a burden to her family, I would ask her, had we been a burden to her as small children when we depended on her for everything we needed? At the end, as in the beginning of life, unconditional love is essential. And the fabric of our family is woven very tightly, not to be unraveled by this challenge. All her children were determined to do this, each helping in their own way. She used to tell me the story of when I began to walk, and how I would hold on to the hem of her dress to steady myself. Now I wanted to do the same thing for her.
I have been very lucky to help my mother at the end of her life. When I would meet friends that I had not seen in a while and tell them that I had chosen to spend this time of my life caring for first both my parents, and then just my mother, I would almost always see "Poor you" in their eyes. Many were filled with good suggestions on how I could get someone else to do this job for me. "You mustn't give up your own life". Not really understanding the very real choice that I had made.
Her last years were such a gift to me. We spent a lot of time together, the one essential element I have learned needed to cement an intimate relationship of any kind. We shared sorrows and small happinesses, and all the minutia in between. Our lives (her life really, I was along for the ride) became about essential things; sunny days sitting on the porch swing, hand in hand. Palm to palm, I marveled at how identical our hands were. Sunday morning brunches, one of the few meals that she relished with gusto, because eating had become almost a chore for her. "Better than a turkey dinner," she would say with a twinkle. When she could no longer garden, we would plan one together, and I would plant it outside her bedroom window. She was so thrilled that I had discovered her joy of gardening after so many years of urban ambivalence. But no matter how many flowers I planted for her she longed to be out there in the sunshine, on her knees, growing things. When I would try to give her one of my overbearing pep talks, trying to control the fact that she was fading in front of me, she would say "Please, just comfort me". And so I would sit next to her on the bed, my arm around her, gently rocking. She said it reminded her of when her own mother would rock her in the rocking chair. She loved to have her arm stroked, said it was better than any of the pills. These were our simple pleasures and our distraction from the pain and the doctors.
Time passes, and the pain of being that saddest of things, a motherless child, becomes less jagged. And here is the amazing thing. My love and my relationship with my mother has not stopped, but continues to grow and expand! I find myself being enriched by her life and her love in so many ways; sometimes it takes my breath away. Looking at photos of her throughout her lifetime, seeing her beaming smile, I am discovering, from this distance between heaven and earth, what a truly amazing, brave, sensitive, honest, powerful woman she was. And I am so intensely proud of her and how she touched everyone who knew her. So proud to be her daughter, hoping so much to be like her. Feeling the essence of her love with me always.
--Cheryl Lickona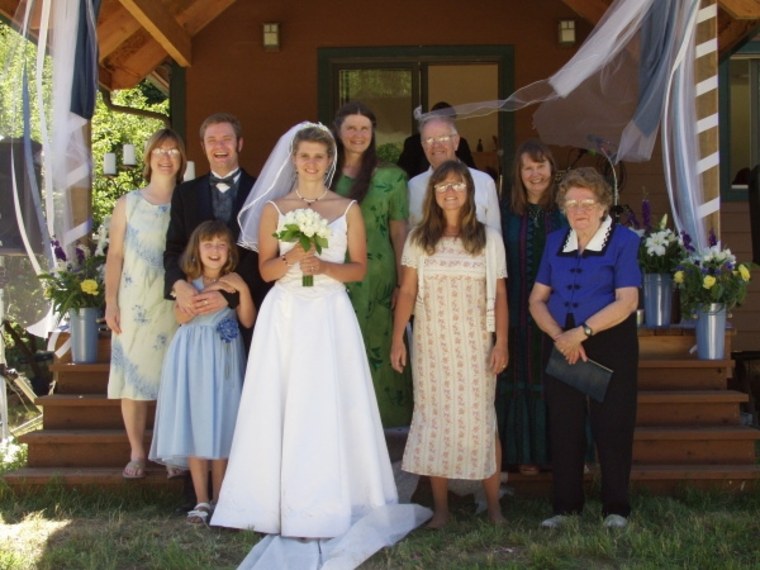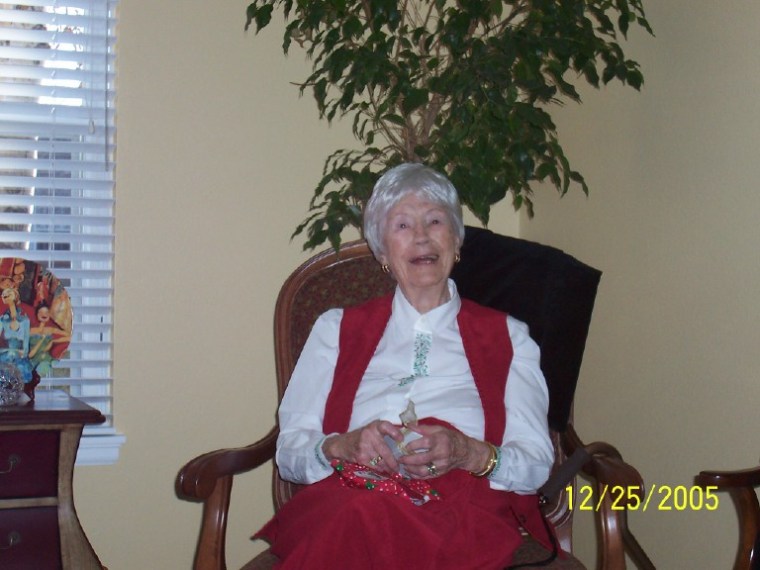 Independent, religious, spirited & full of life describes our mother of 90 years. After 85 we ran her 2 times a day to McDonald's, just to meet her friends that were slowing dieing off. Then, one day she knew it was time for into assisted living. As her body began to fail her she went back & forth to the hospital & rehabilitation. She had countless appointments & hours on the phone with my brother's guidance. What would I have done, if I were born an only child? My brother lives in another state, but, so wise & a loving son. Decisions, decisions. Then came the loss of one eye. Pride & a zest for life let me to long ride to N. Jersey to obtain an artificial eye. She walked in the very next day to a major family event-with pride! This women that could run rings around us, slowly needs her children. "Full circle, ya know," she says. Her mind was her prize possession. She knew all of her appointments, medications & even the grams.  How do you live within a body that is young, whereas, you cannot see & your hearing is failing even with the hearing aids? She battled to save her last eye as it slowly dimmed. She is now in a long-term care daily in a wheelchair, able to walk, but needs a guide IF she walks with the walker. The homes are short handed. I run back & forth with anything she needs & exercise her on her walker almost each day. Every hour at home magnetizes me to return to her. She goes in & out of anger for her condition. Oh, how I prize the days, I arrive, & she is the mother of my youth. With more frustration her mind is now going & she keeps asking me why. I simply tell her that "God, prepared her over her 90 years with her strong faith." I often kid her & tell her that the only alternative was to die young, but she would have missed out on all the great grandchildren & all the new inventions since the crystal radios. Day after day I go over to the nursing home & see her from a distance & it breaks my heart. I cannot imagine being blind, hard of hearing & in a wheelchair all day long with her active mind. Aging is painful, not only to the aged, but to the people that love them. I sometimes wonder what I will do when I have to face this inevitable future. I only pray that someone like my brother or myself will be there for ME. With her mind going in and out now, she goes between anger, confusion & a sense of humor. She says she breaths into a mirror each day to "make sure everything is working." So, I return again & again saying "How are you mom?  She says with dignity, as she pulls up her Depends, "Life is full circle, Lois... just, remember that when you look at the daffodil in the Spring. It did return and  IS beautiful once more."  "But, mom, you have had 90 years that most people do not have..." She answers quickly, "I know, I know. I am greedy, greedy, greedy."
-- Lois McClure, New Jersey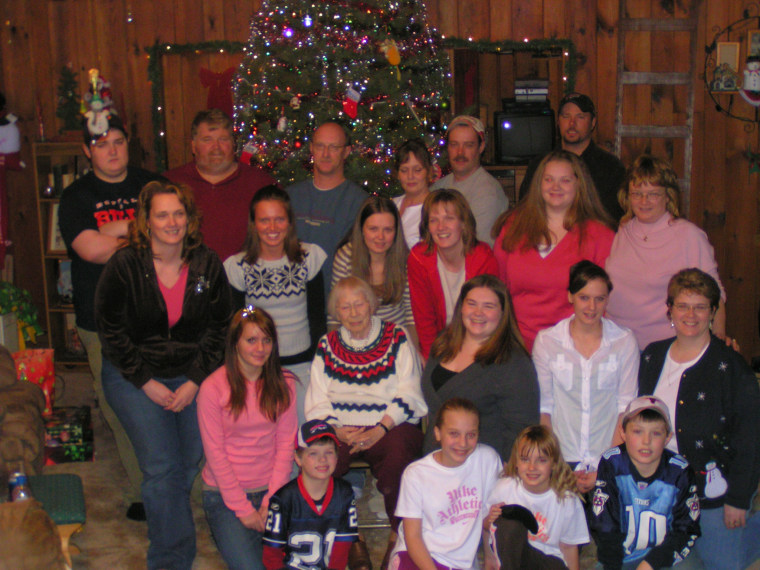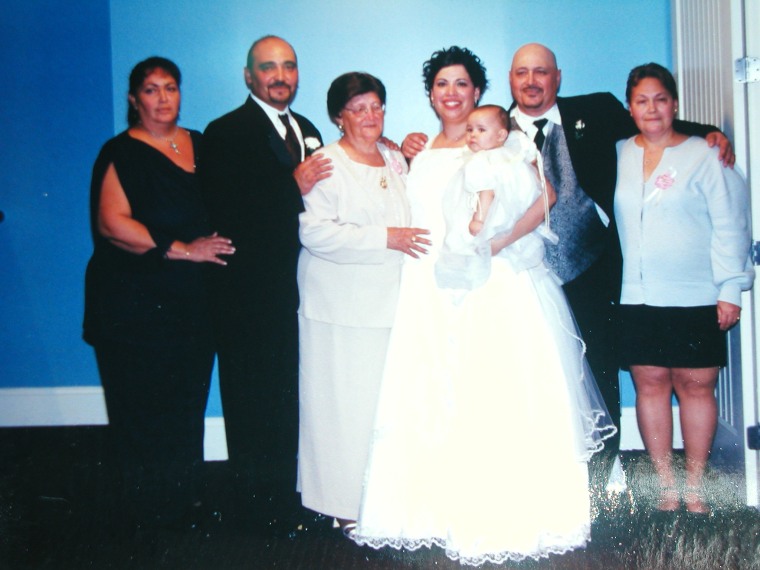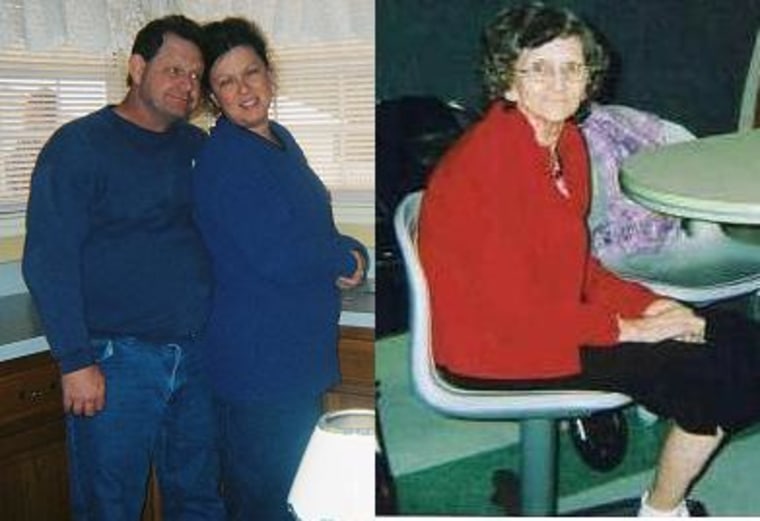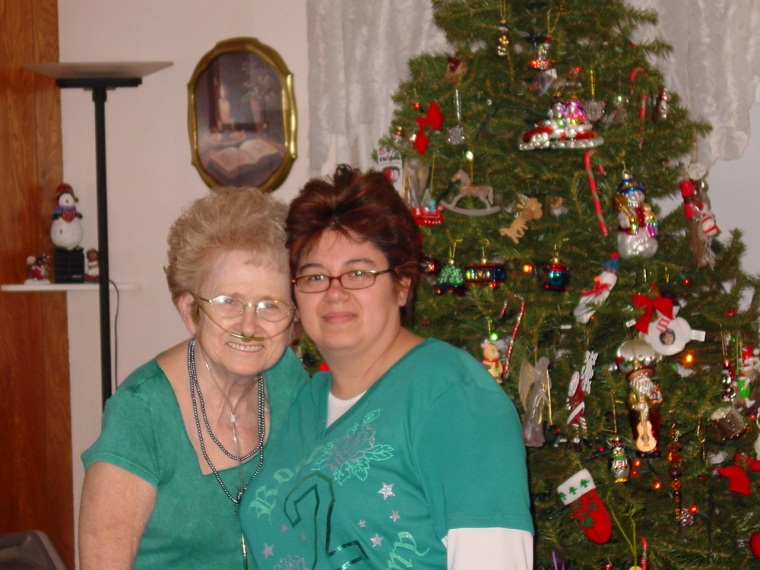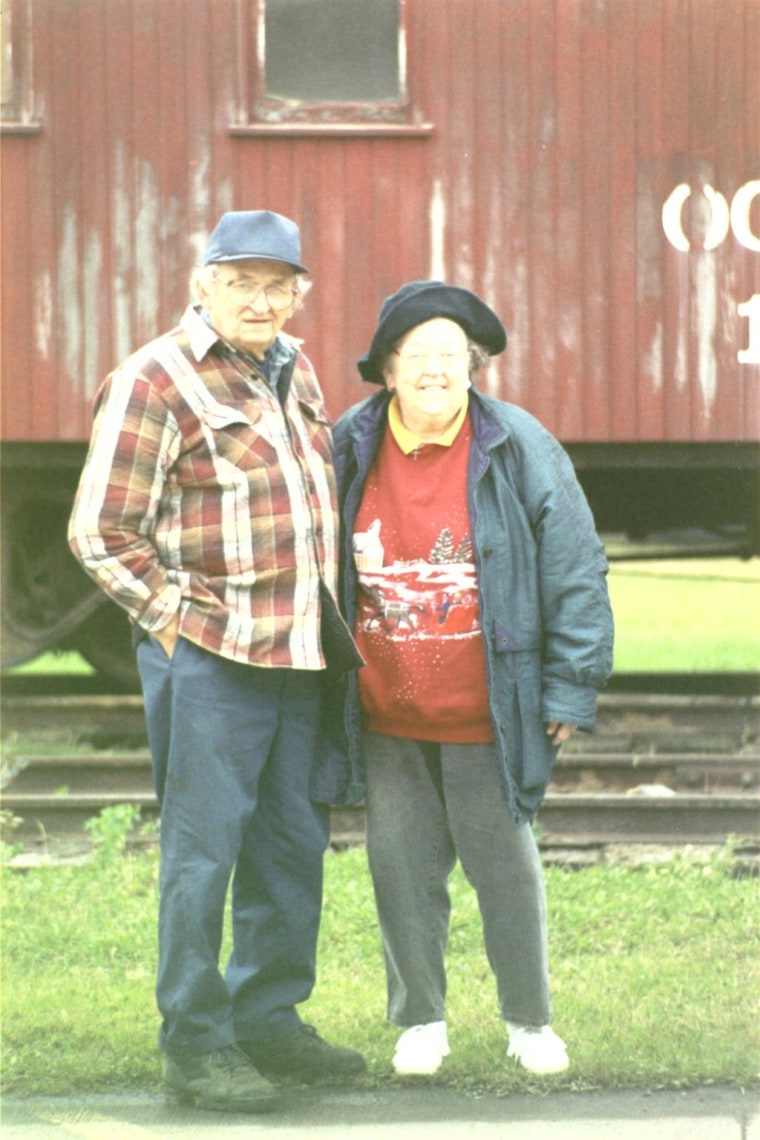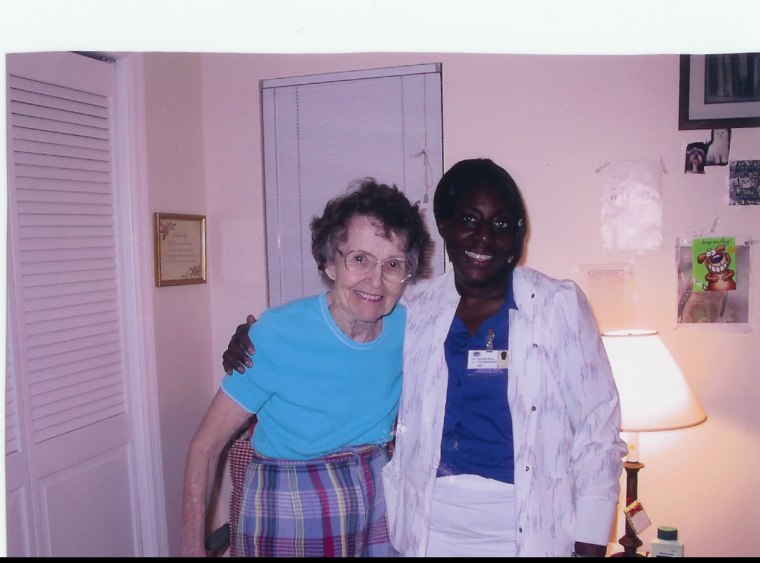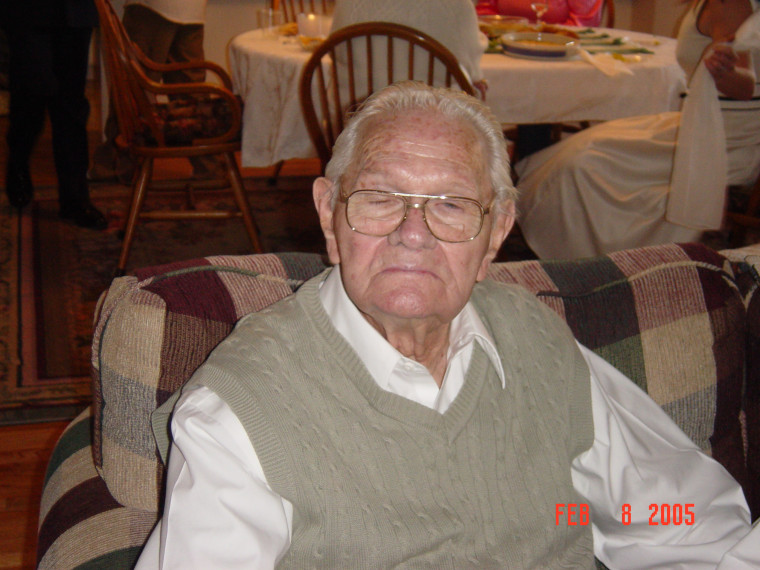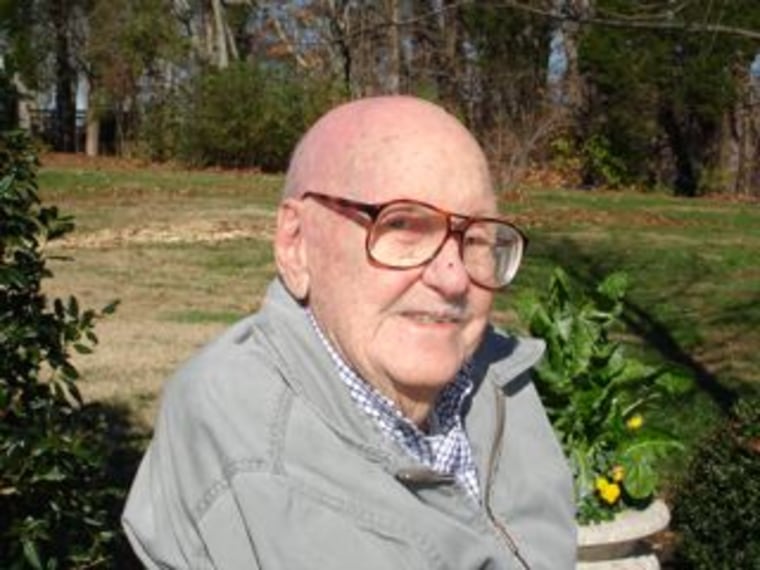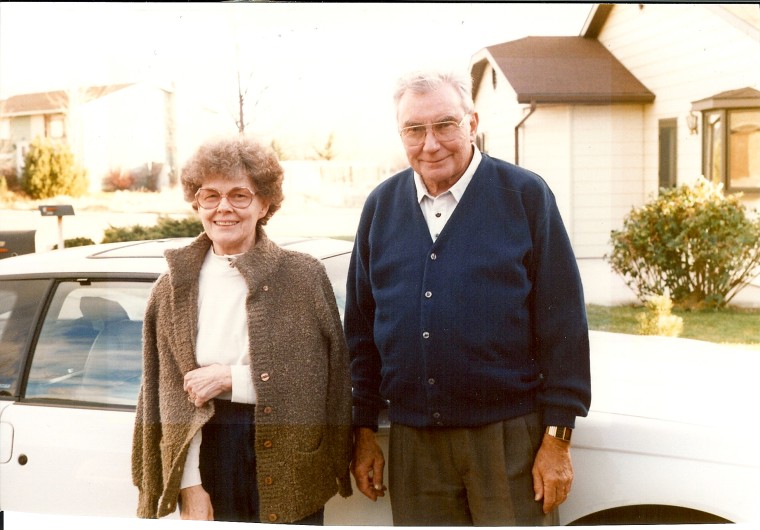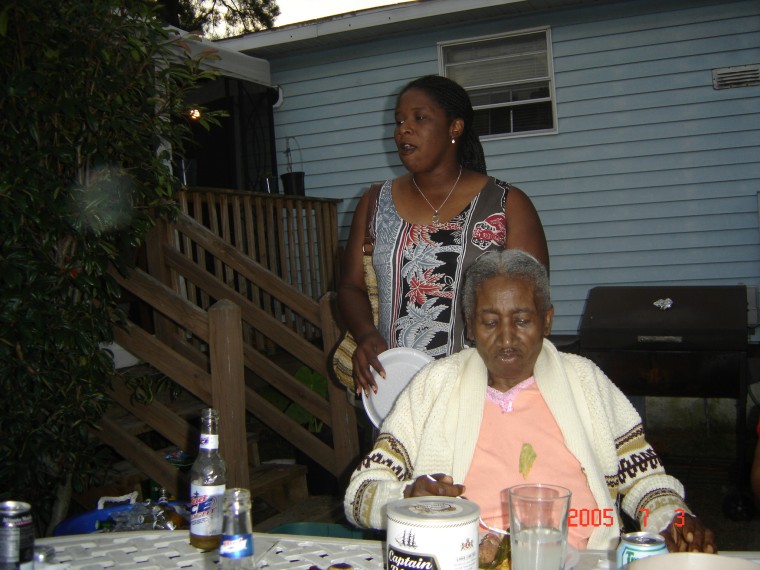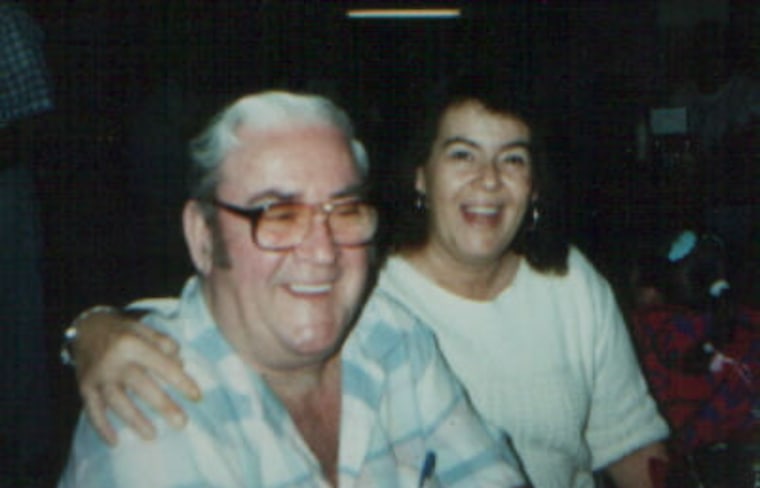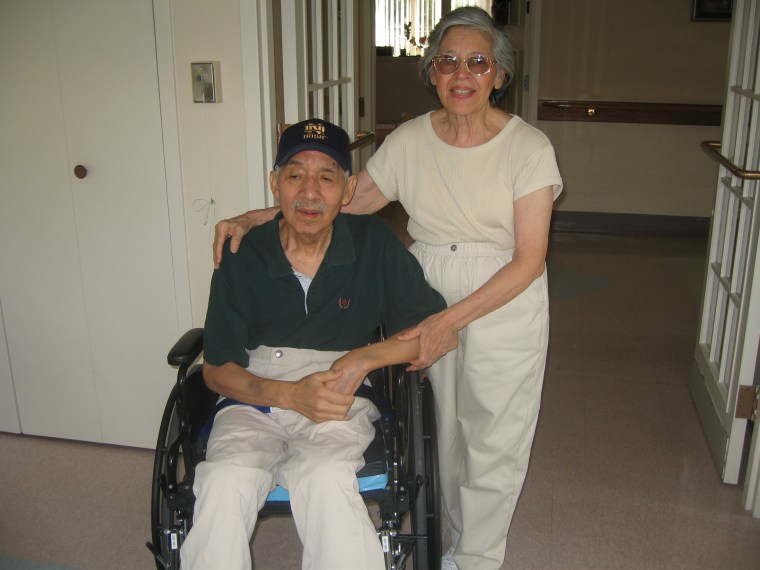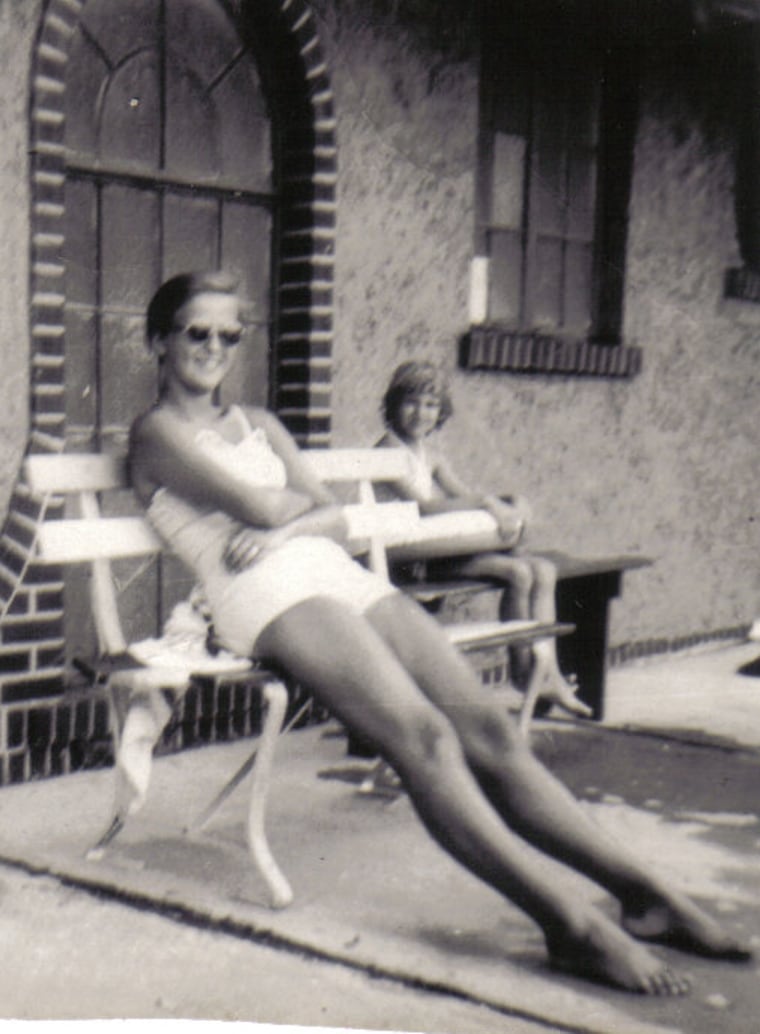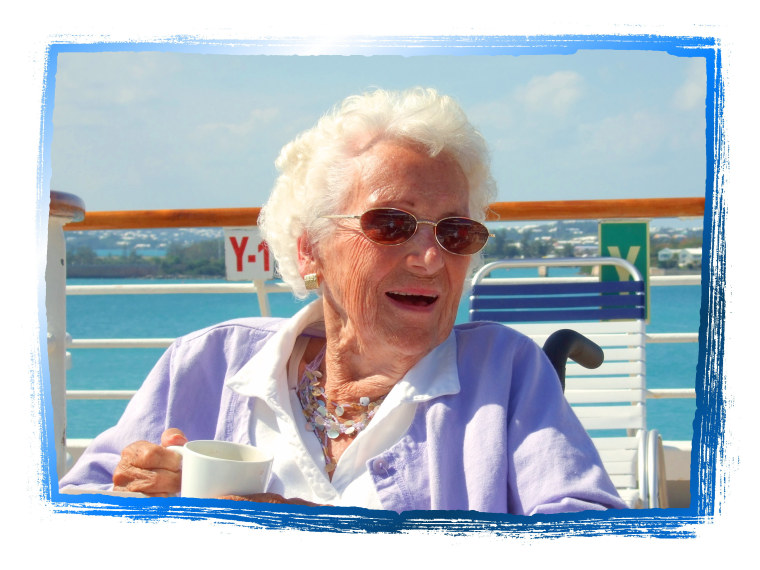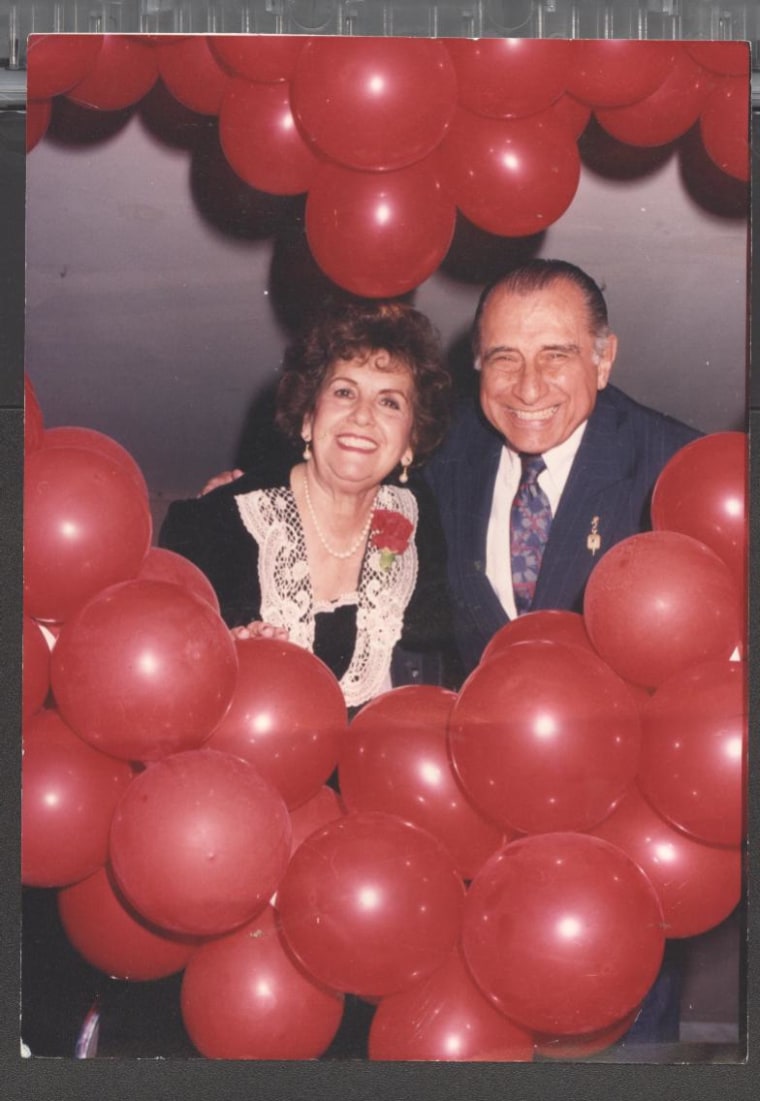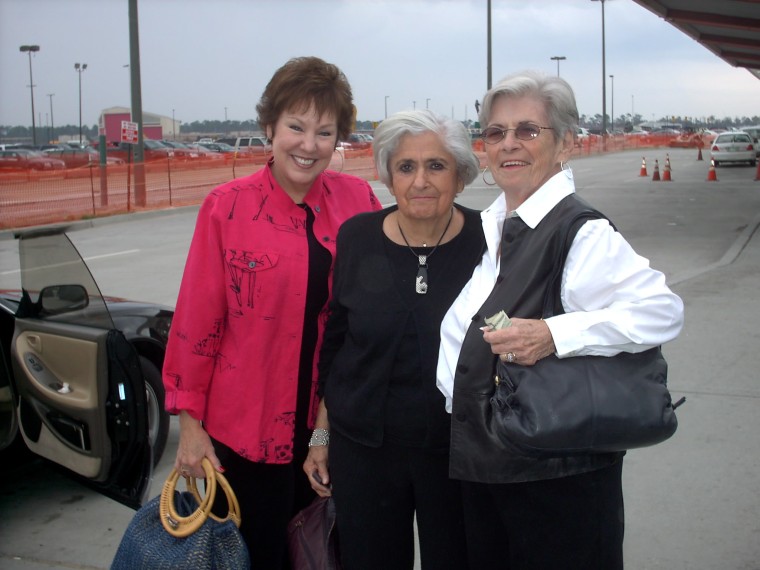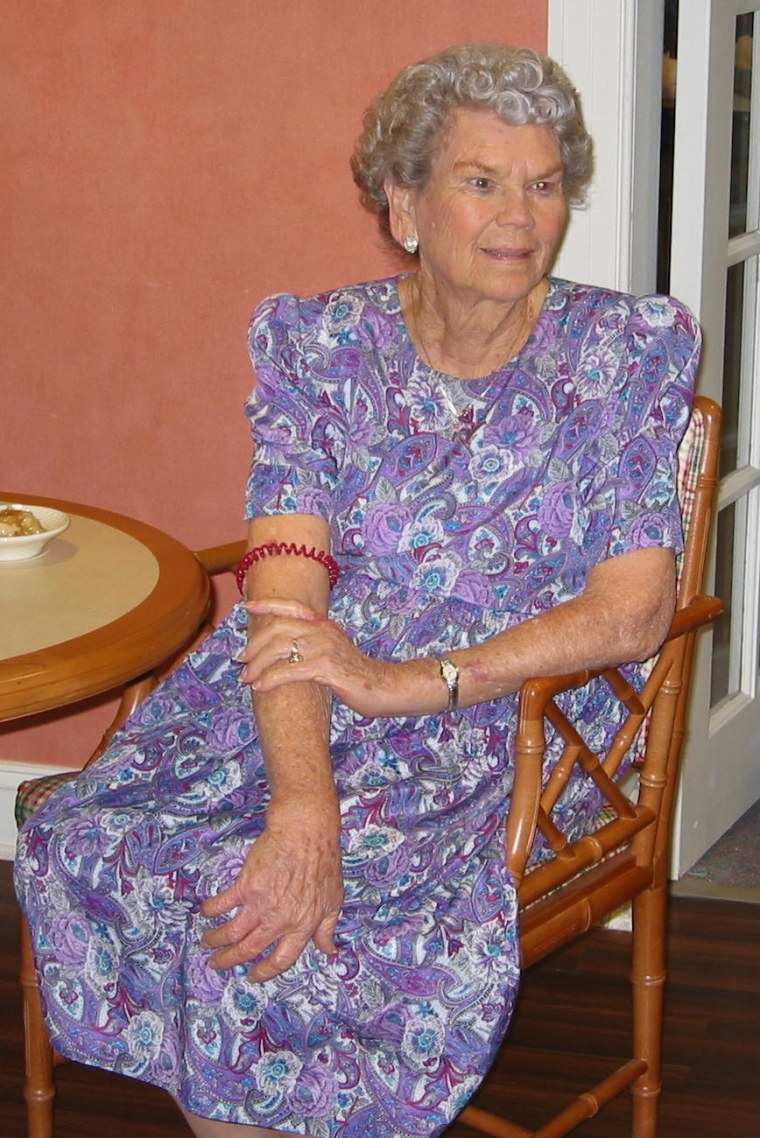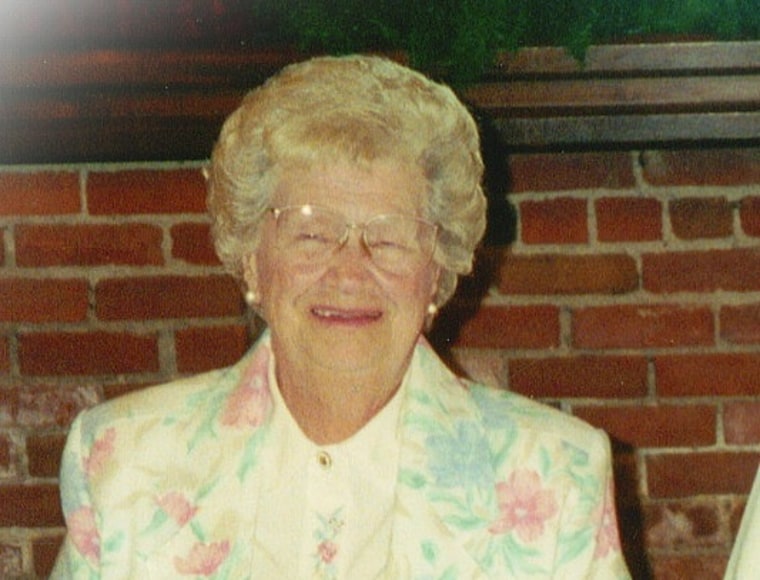 Our family's story of caring for aging parents began approximately six or seven years ago.  My husband's step-father was diagnosed with Alzheimer's and along with the diagnosis came the progressive change in their lives.  Mom at that time was his primary caregiver.  As the disease continued it started to be apparent that it was not only robbing him of the man he had always been, but was also taking a physical and mental toll on mom.  One thing remained steadfast; as long as she was able to care for him he would not go into a long term care facility.  His care was very time intensive for her and she also had her own health issues.  She had macular degeneration, so did not see well and she had significant hearing loss.  As a family, we did everything we could to make things work as smoothly as possible for them.  We would see that they got to their numerous Dr's appointments; we took them to get groceries; we took care of any maintenance around their home; my husband took care of the finances.  My sister-in-law researched and then introduced them to a seniors program in the town.  This was a great support for mom.  They would pick her up and deliver her to hair appointments and someone would stay with him.  They would sometimes pick him up and take him to the senior center for lunch.  There came a point when it appeared that mom was being overwhelmed with almost everything.  It was at that time we found that she had terminal cancer.  We were now faced with both having debilitating illnesses.  The parameters now changed.  Mom could no longer be his primary caregiver and we began our search for a quality long term care facility that was close enough to enable frequent visits for them.  We were told that mom had only about six months to live.  Our roles then changed and we soon became full-time caregivers for mom.  It was her wish to remain in her home.  She was able to function independently for a while, but the time came when we not only continued the tasks we had been doing now for three years, but were going to have to provide care 24/7.  We had the support of hospice, but in the area where she lived their time was limited.  We again, as a family worked out a plan where we would alternate days and nights with her and then one or the other would be there every other weekend.  Logistically, this was difficult as none of us lived in the same town.  During this time things sometimes were very intense because of the stress we were all under, but never once did it fracture the relationship between siblings.  We were united in taking care of mom.  We found that although this was a time of sadness it was also a time of blessings. We were privileged to be able to spend time, precious time with her.  We talked about her childhood; we talked about when my husband and his sister were growing up.  She reminisced about when my husband's dad had left for World War II and then how blessed she was when he returned home safe and sound. She talked about how much she loved her eight grandchildren and her thirteen great-grandchildren.  Two months prior to her death she was well enough to travel to her grandson's wedding in Florida and she welcomed a new great-grandson and great-granddaughter into the family. The most difficult thing was watching her slip away from us.  What a legacy she left.  She was a wonderful gracious lady who faced her future with courage and strength.  We love her very much and miss her.
-- Pam Rhoades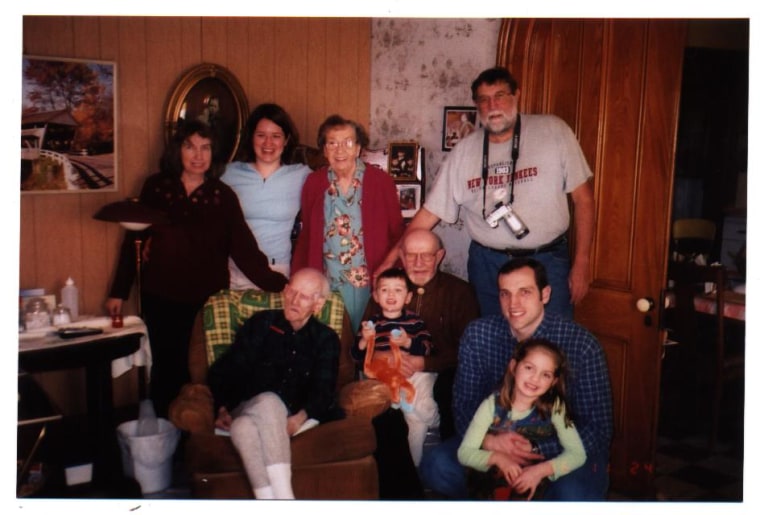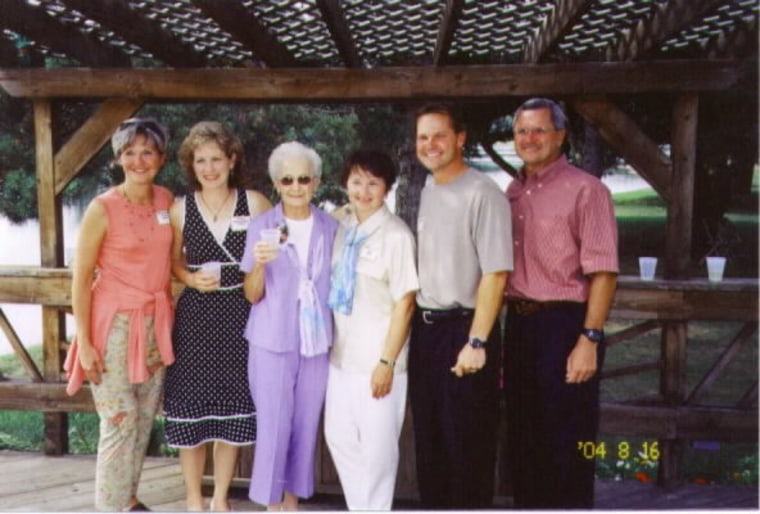 In 1996, one year after my dad passed away, Mom (82) and I sold our houses and bought one together. Mom was in good health, walking two miles a day, bowling, helping cook meals at church for Mens' Club, volunteering at the Alzheimer's Association, and playing Bridge. Now at 93 Mom wears braces on her lower legs and must use a walker. She has macular degeneration, but is able to read large print books. She is in charge of the prayer chain and obtaining greeters at church. She can no longer live alone and I am privileged to be able to care for her and help her when she needs it so she can live in our home and not have to live in a facility. She is still mentally alert, sometimes remembering things I have forgotten. At night when I put her to bed I tell her I love her and she tells me she loves me and is so glad she has me to take care of her. She loves to get out and go places. We either take her walker or wheelchair. In the summer we attend the huge outdoor theater in St. Louis. Mom is so easy to get along with and never complains about anything. We suffered two power outages in 2006 and Mom was able to go with the flow. She is a wonderful woman and everyone loves her. I'm so lucky to have her.
-- Jeannie in Ferguson, Mo.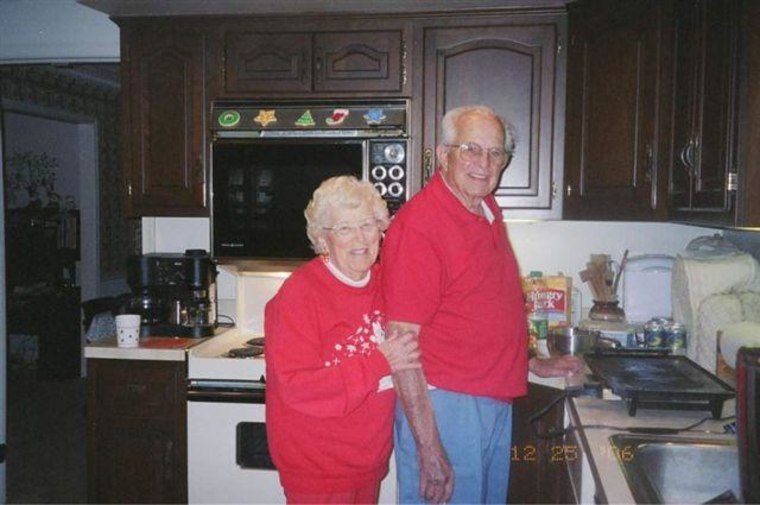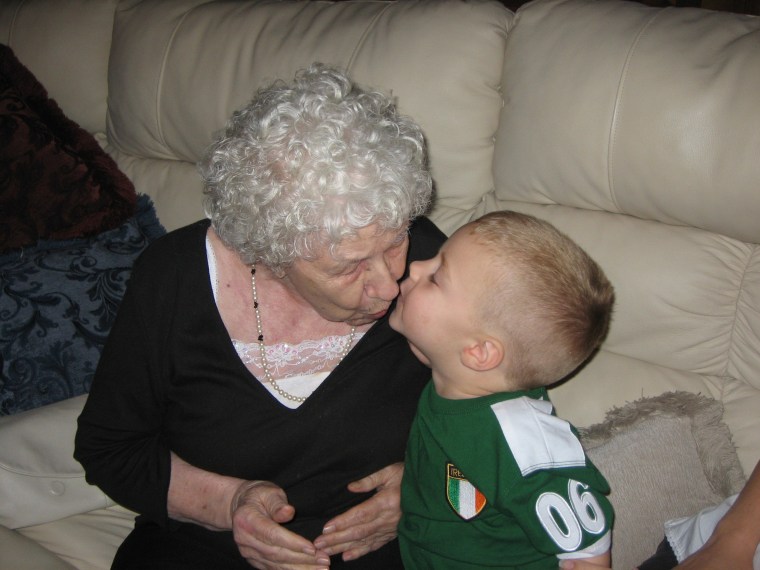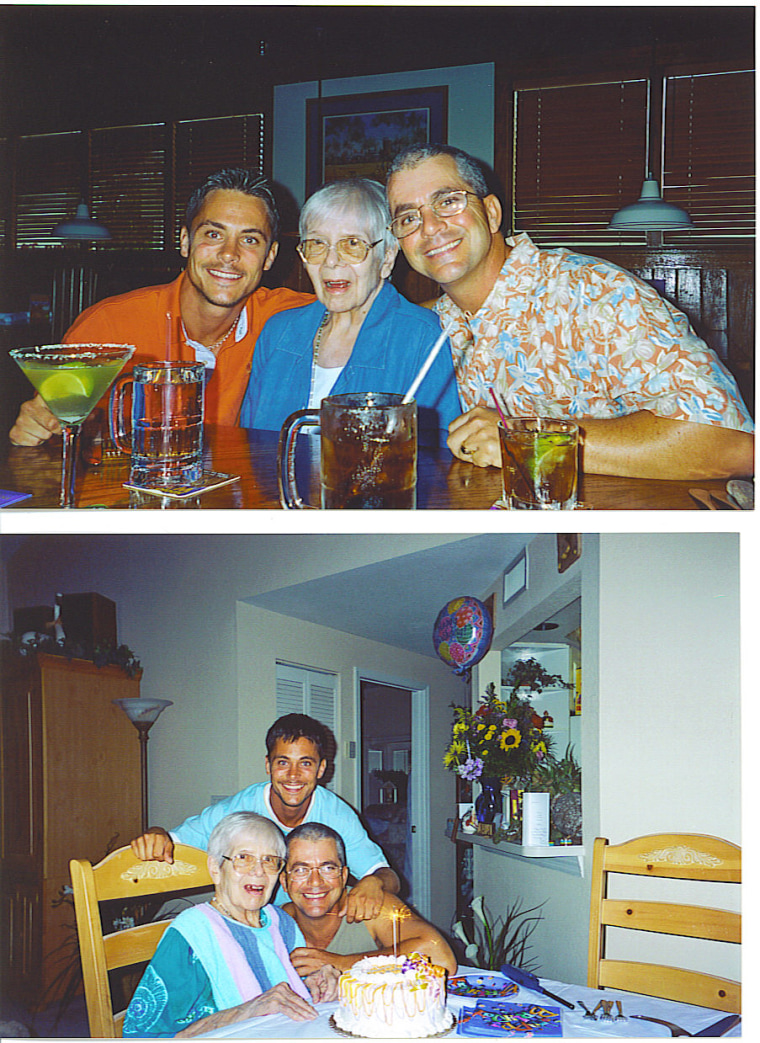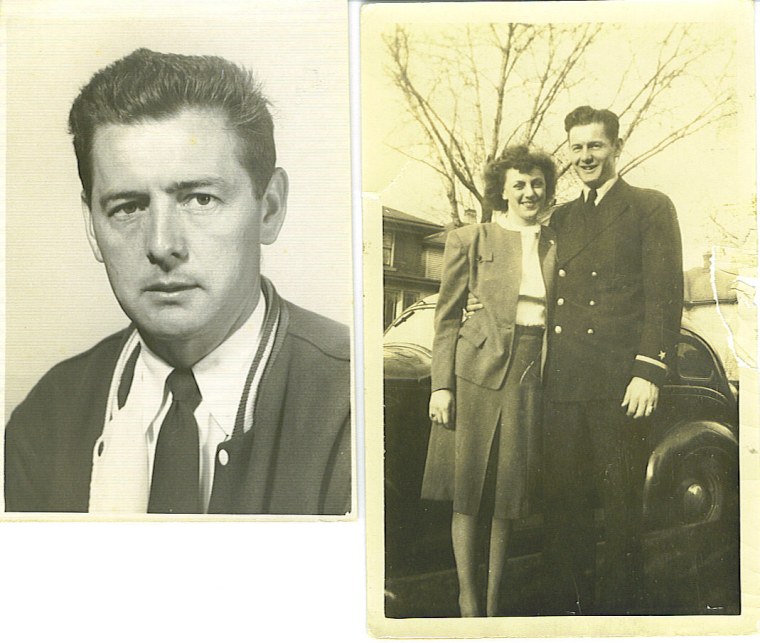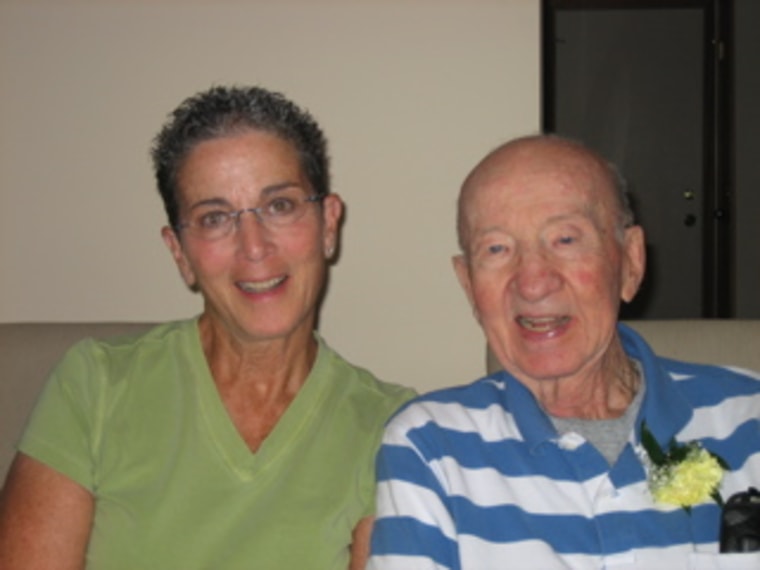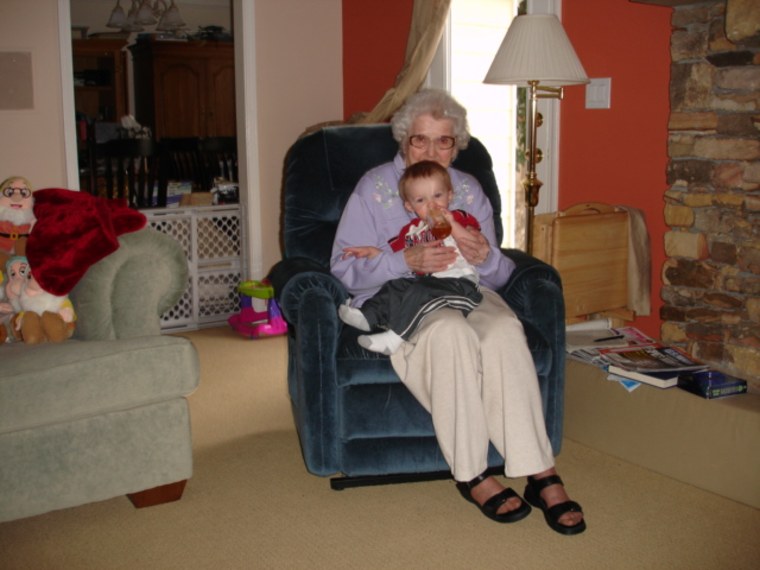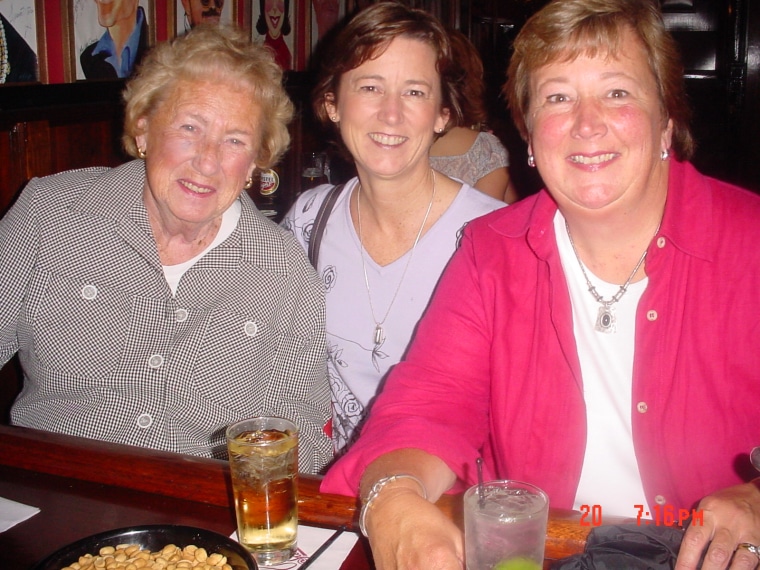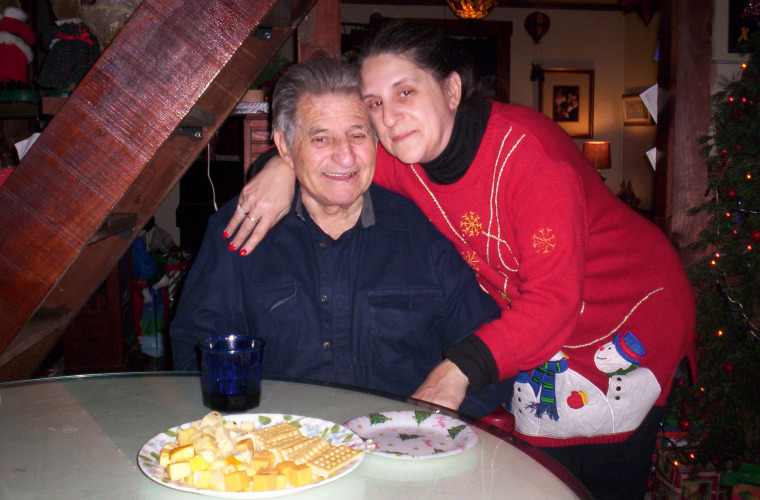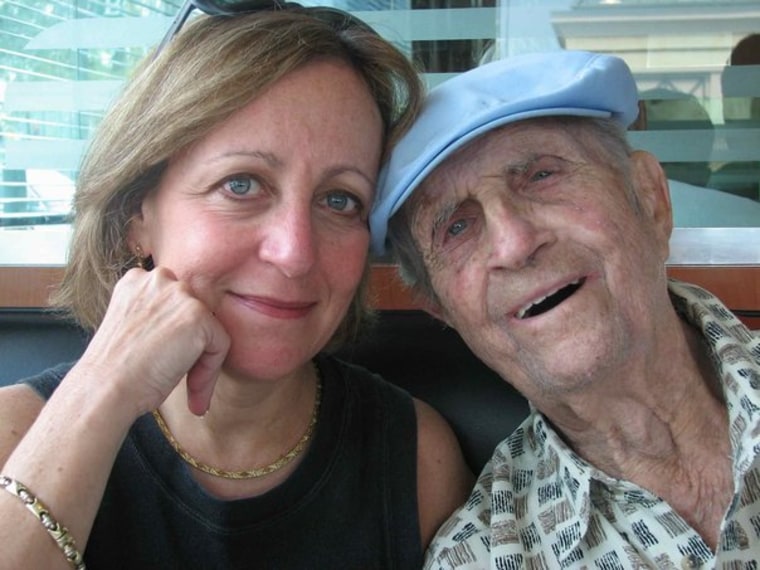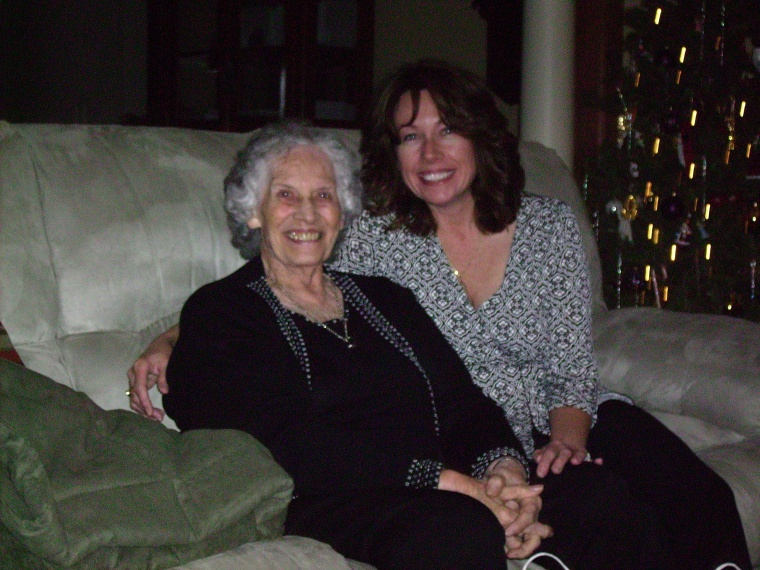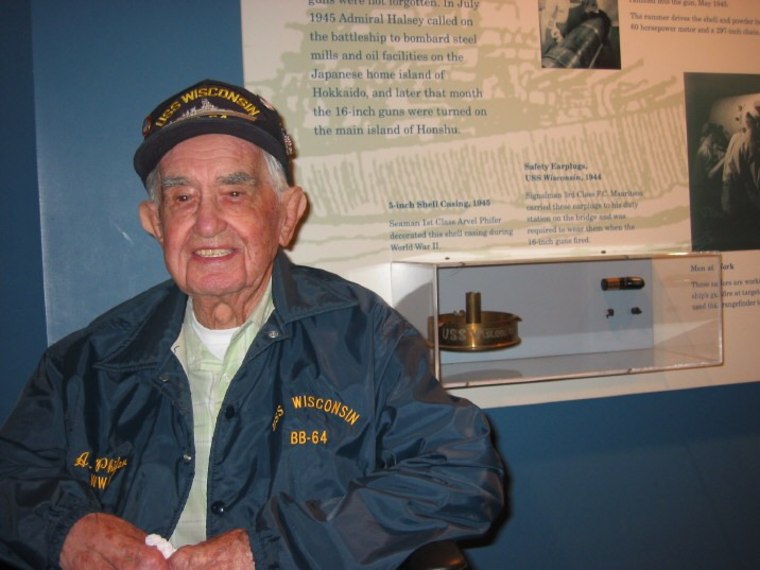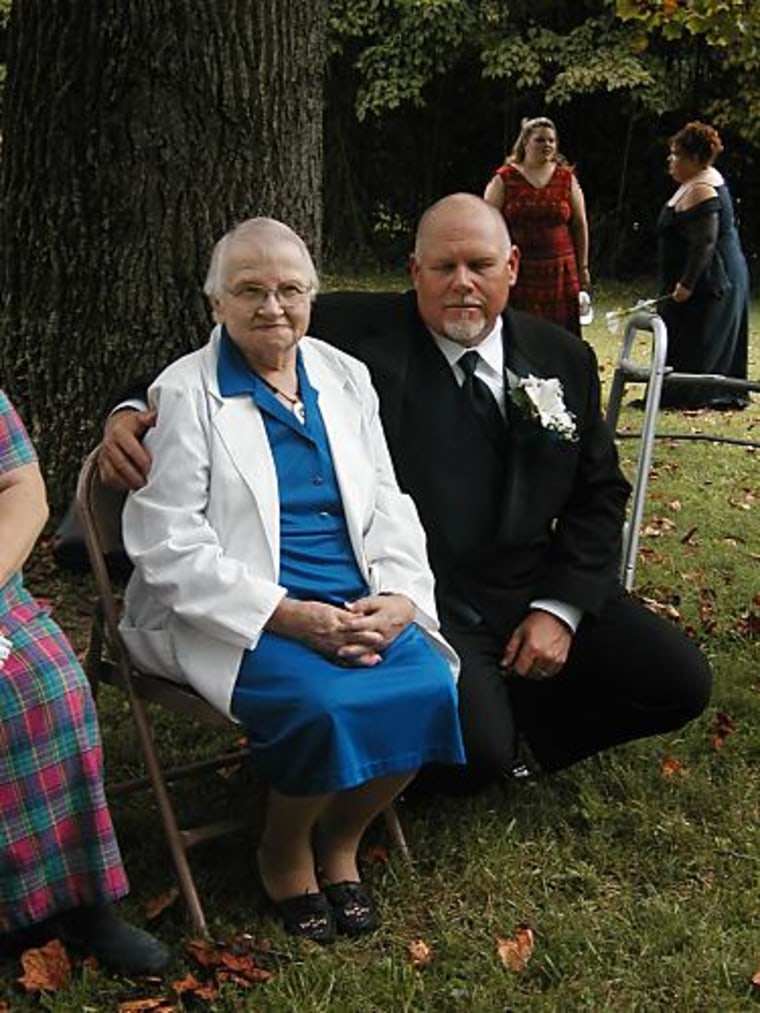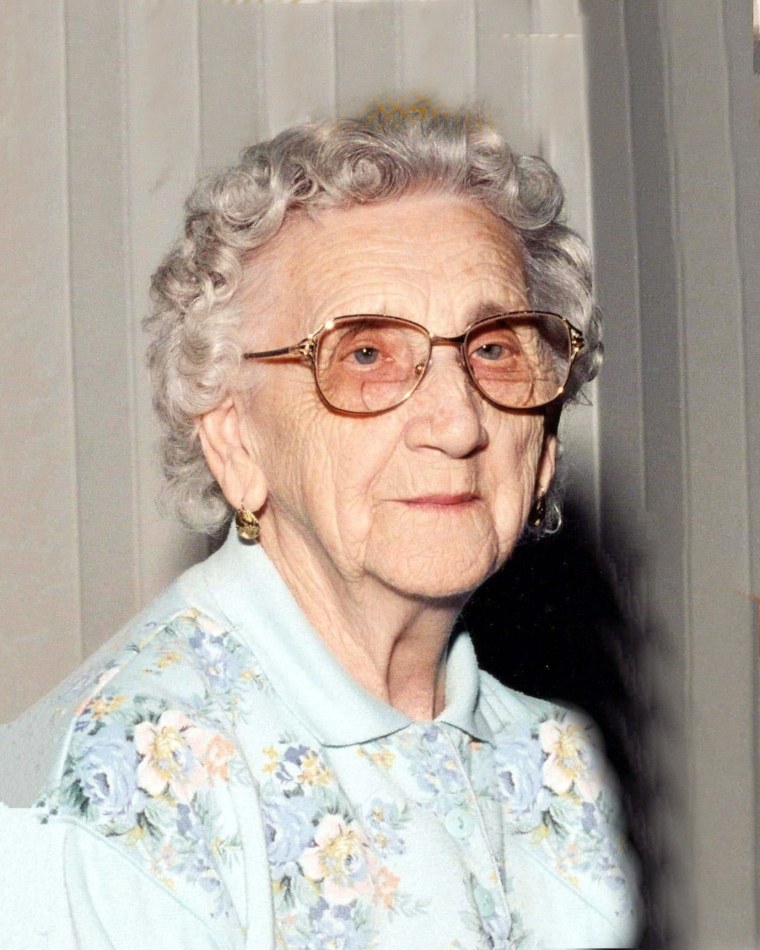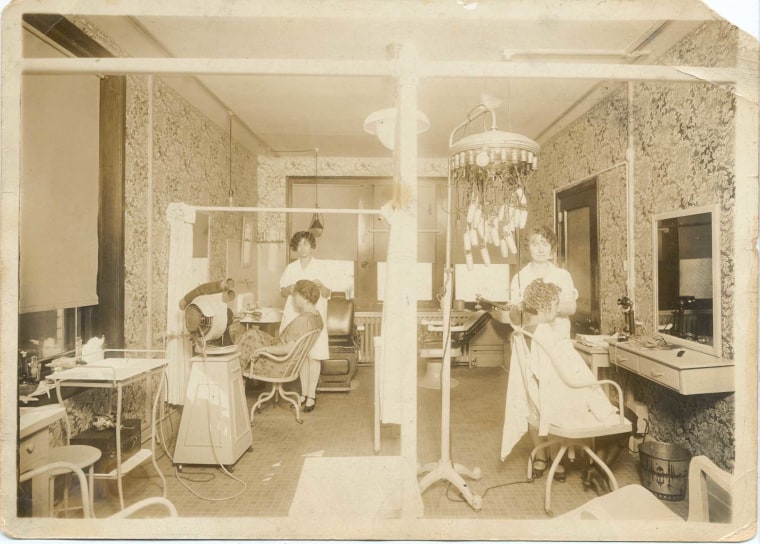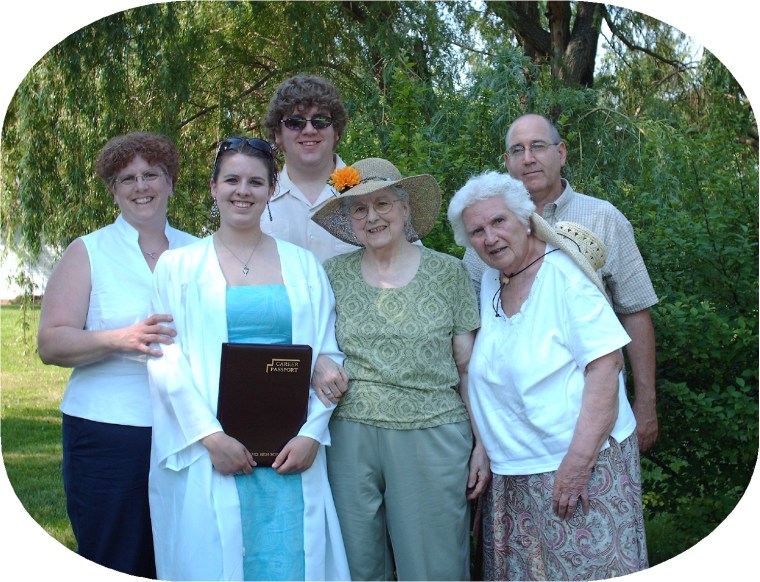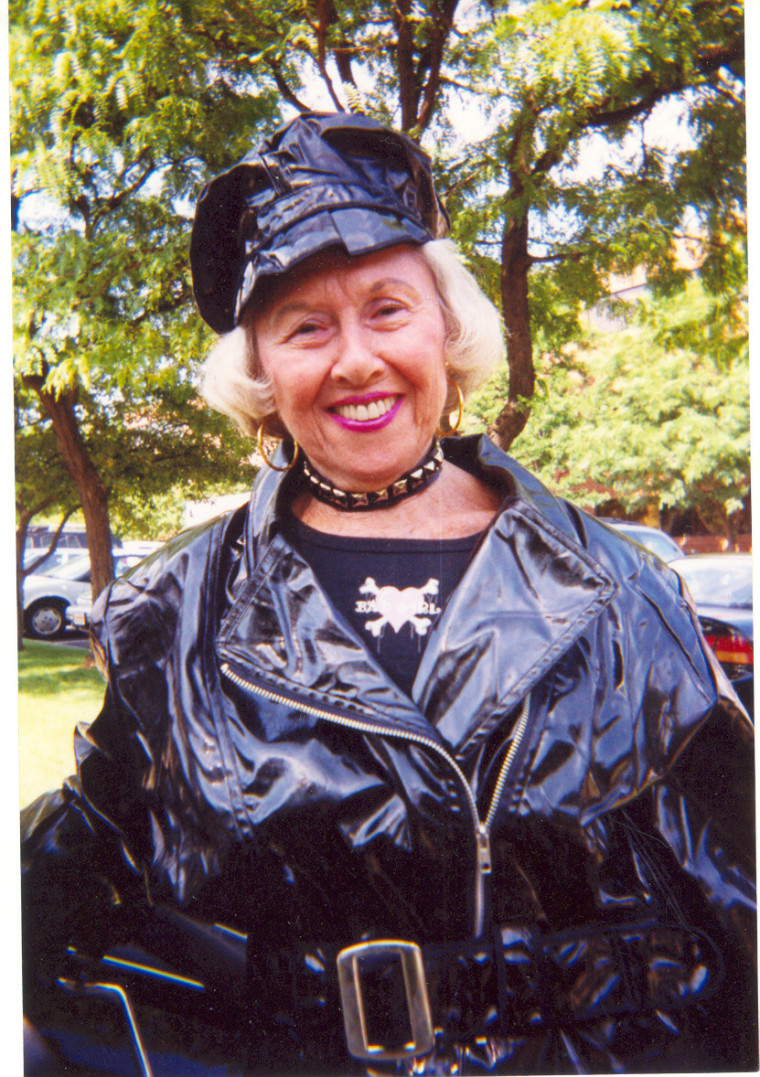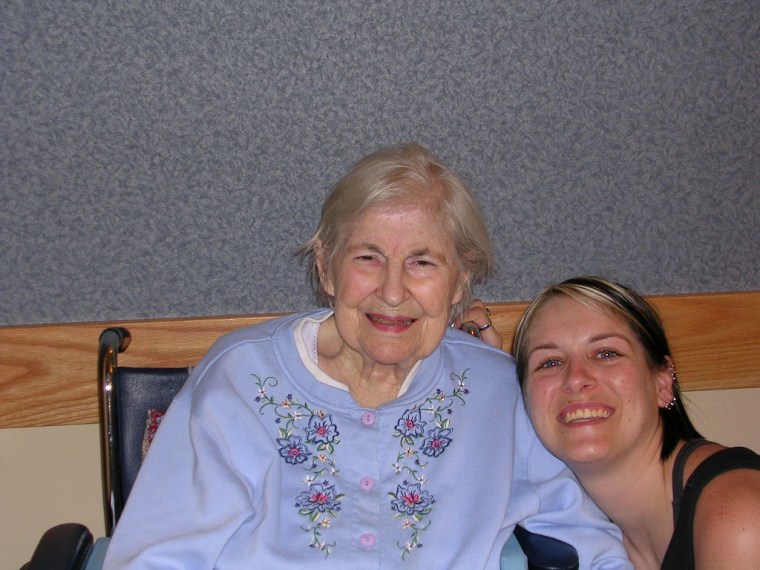 In 2001, we (three brothers) were facing the tough decision that caregivers face, "what are we going to do with Mom?" My younger brother and I decided to install a computer system with a webcam for our mom - who, by the way, had no computer experience - so we could videoconference with her. We were just doing what we knew how to do. My younger brother is a networking specialist for Cisco Systems and I was a systems engineer with IBM. The system we developed literally exceeded our expectations! I would call and have coffee with her almost every morning. The system gave her something to look forward to every day: one or two of her boys were going to visit, albeit electronically. The system enhanced our mother's quality of life and our lives as caregivers. It allowed us to keep her connected to family and enabled us, even with her Alzheimer's, to keep her independent and on the farm for the next 2 ½ years. In 2004, our mom developed cancer and passed away, but with the distance caregiving technology, we were able to keep her independent and on the farm up until the last 60 days of her life. Now, this is not the end of the story ... it is just the beginning!
Everyone kept telling us what a great idea, so I put together some proposals to fund the research and development of this "distance caregiving technology" idea. To date, we have received grants for over $1 million, primarily from the National Institutes of Health (NIH) and the Oklahoma Center for Advancement of Science and Technology (OCAST). The distance caregiving technology, now called AttentiveCare, has been developed to the point where other distance caregivers are integrating it into their intervention care strategies ... and our personal caregiving story is just being repeated ... over and over! See caregiver testimonial link:  http://www.caregivertech.com/testimonials.php
I am not sure what is in store for the next chapter of the story, but being a caregiver changed my life. Now, caregiving is my life ... and I can't think of anything that I would rather be doing than helping other caregivers experience what it we experienced ... and technology can help! It has been a fun and very gratifying journey!
--Ken Nixon, Oklahoma City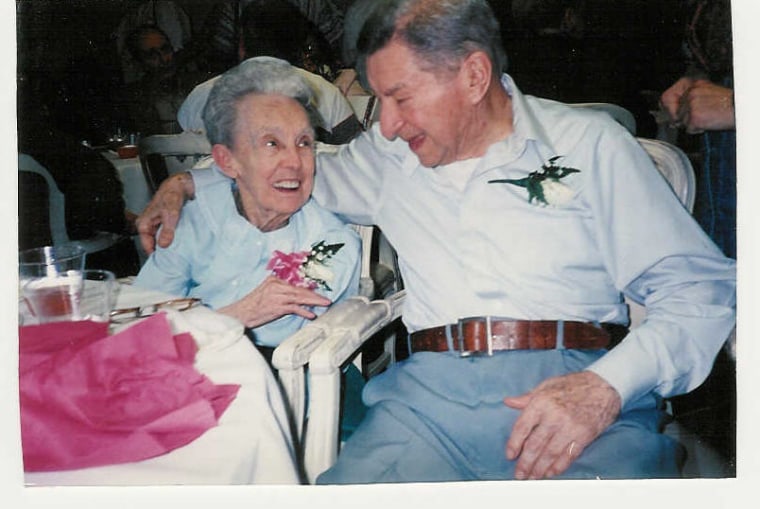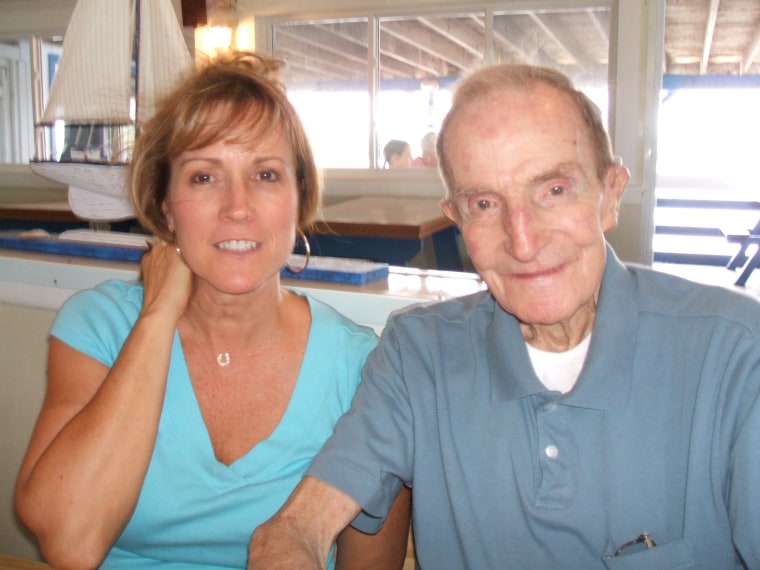 On May 23, I lost my father, Moe Plaksin, who was also my best friend. The loss was humongous to my brother, me, also to my father's many friends. Daddy was 89 going on 60. The son of Russian immigrants, Moe was a kind gentleman whose philosophy on life was to treat others as he would like to be treated. He would greet everyone with a cheerful "How do?" as his hazel eyes sparkled. He led a quiet life. A World War II veteran, he was a salesman for Julius Wile & Sons, which gave him time left over for golf - the love of his life. Golf started when he was 11 years old. As a 50-year member of Midvale Country Club, Penfield, N.Y., he was honored for twice shooting his ages, 76 and 78, the only member to have done so. His last two years of life, when his health began to decline, his strength of character and sense of humor remained with him. The last three months of his life were not easy, however his "How do?" greeting was still there. Thank God for hospice during his last few days.  Also thank God for me being with him as he passed. Death came quickly and peacefully. Thank you Dad, for all the intangibles you gave me- love, a sense of values, and loyalty. As your caregiver, I received courage from you. I'll love forever- you are my sunshine. My Dad was twice married and twice widowed. My Mom passed at age 50, caused by what was determined as sudden death. Daddy remarried 10 years later. His second wife passed from pancreatic cancer. I was my Dad's health care agent, his wishes for when the time came were explicit for when there was no possibility of quality of life. Carrying out his wishes was the hardest thing I've had to do in my life.
--Toni Mitchell, Rochester, N.Y.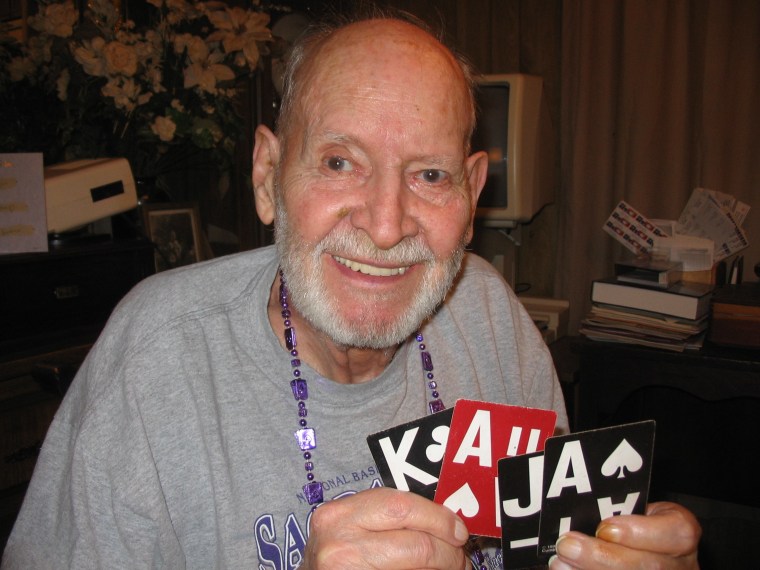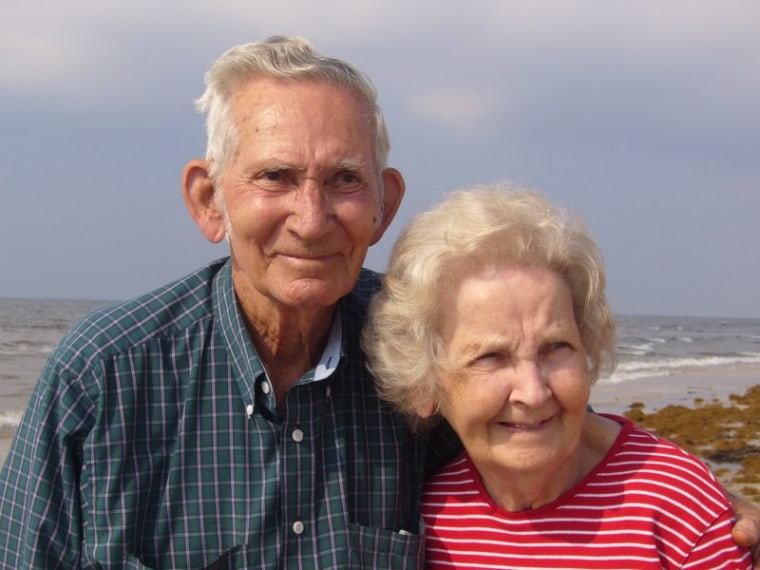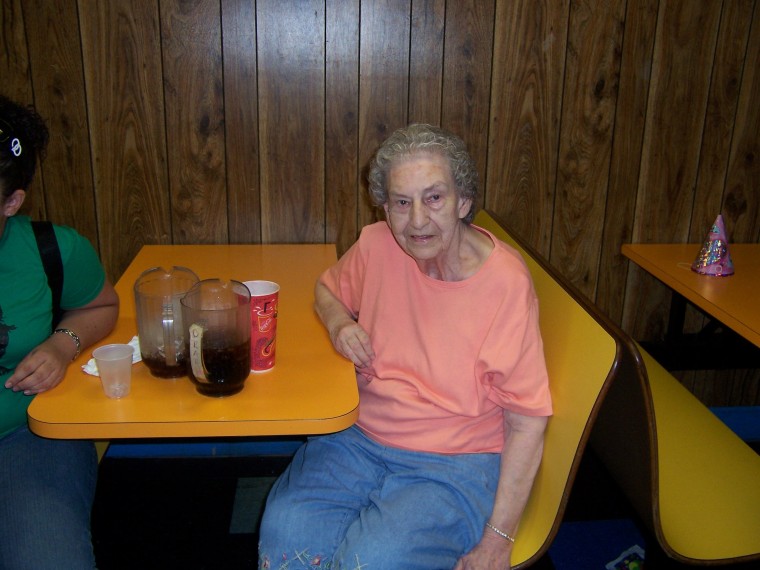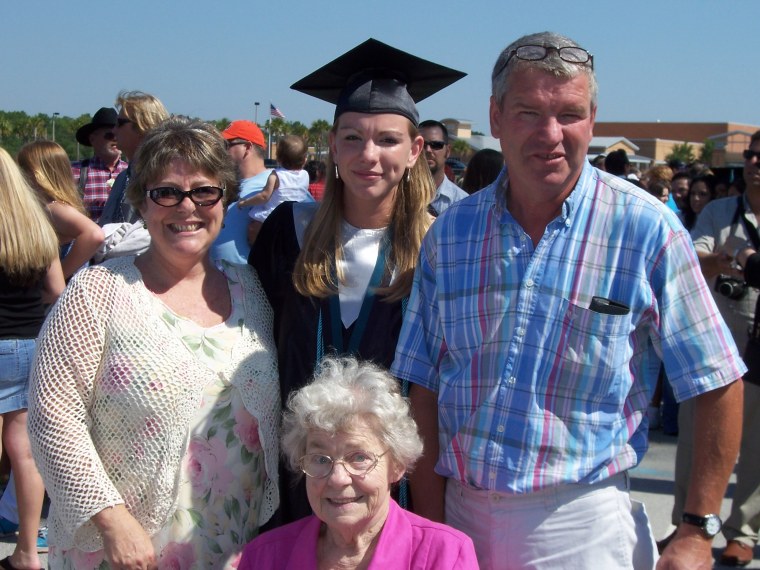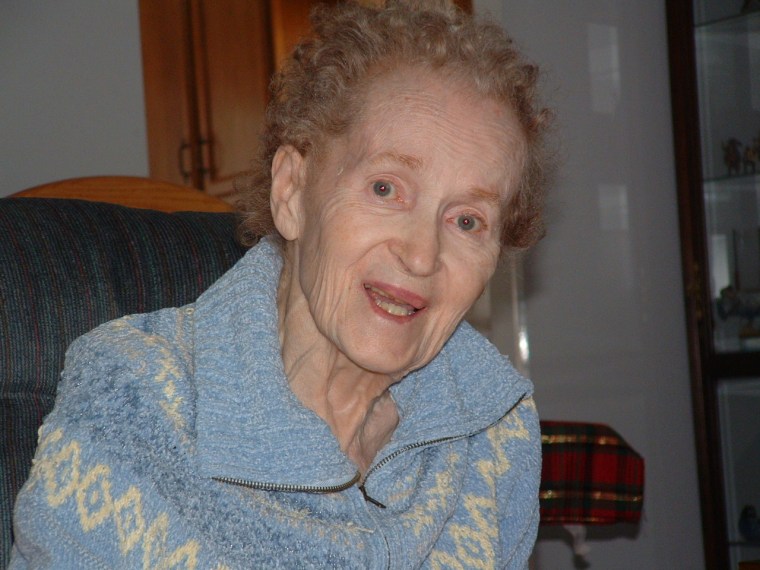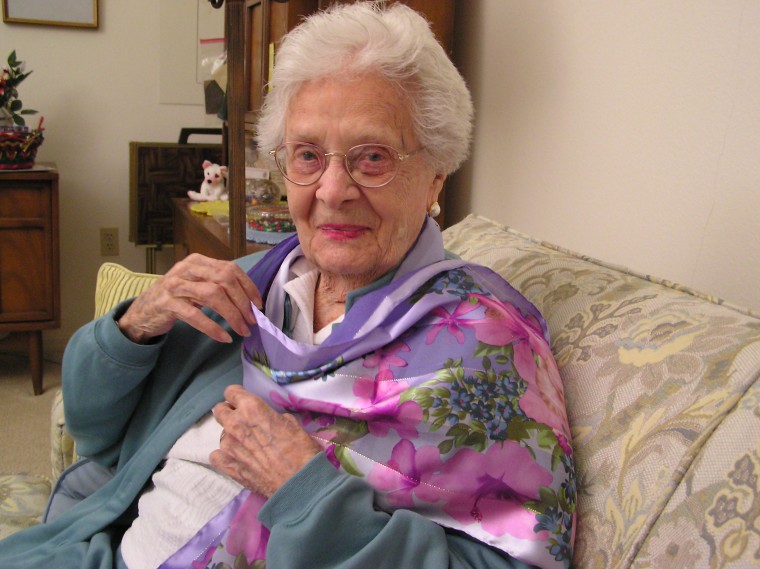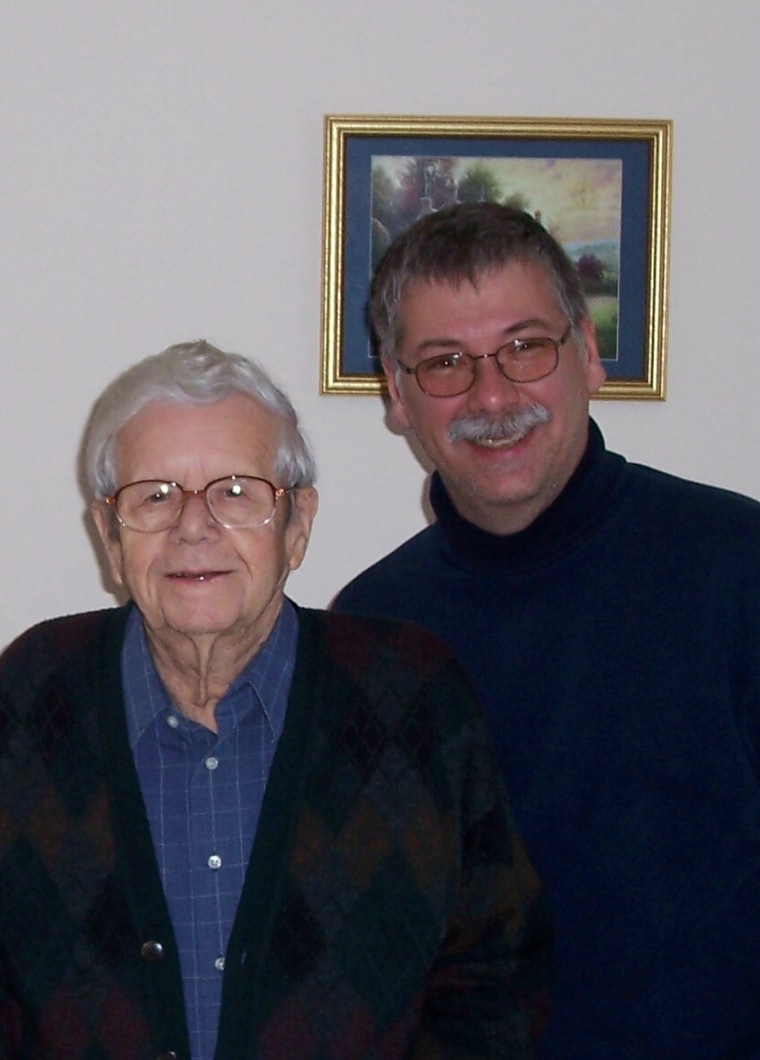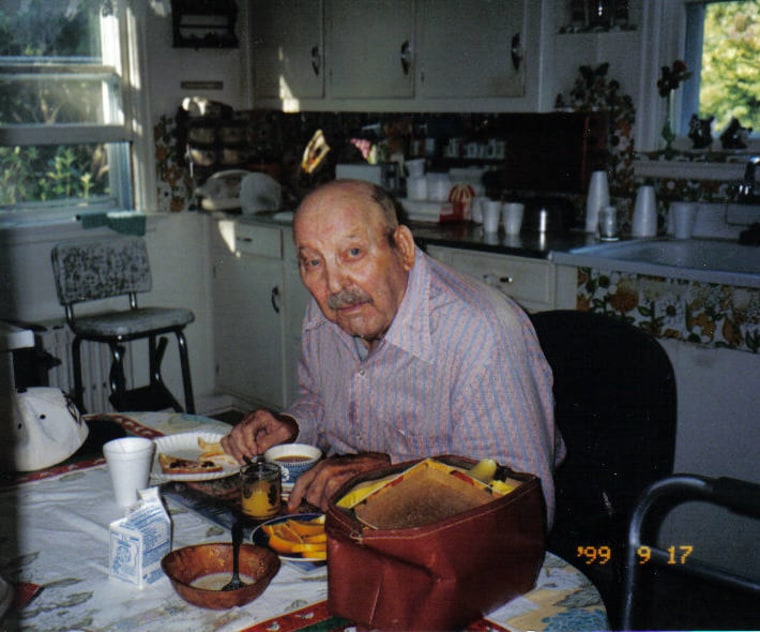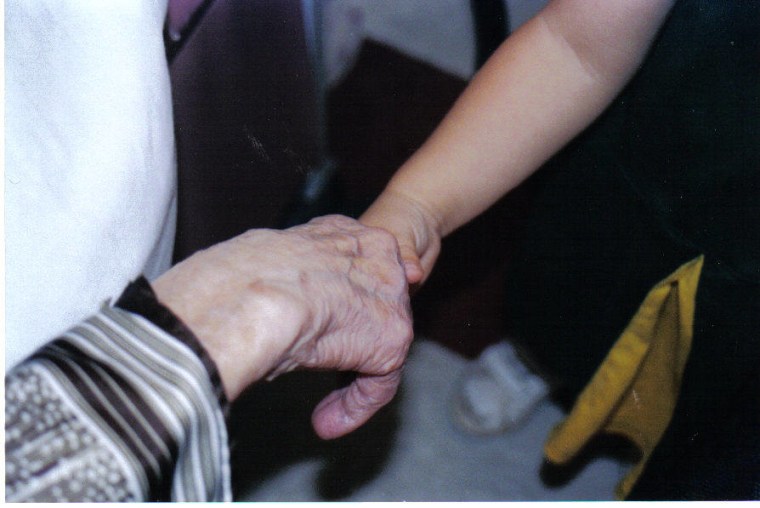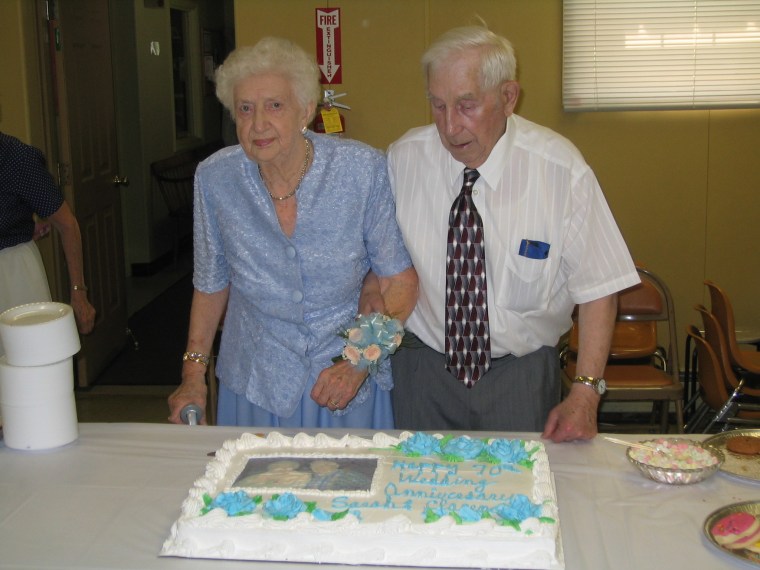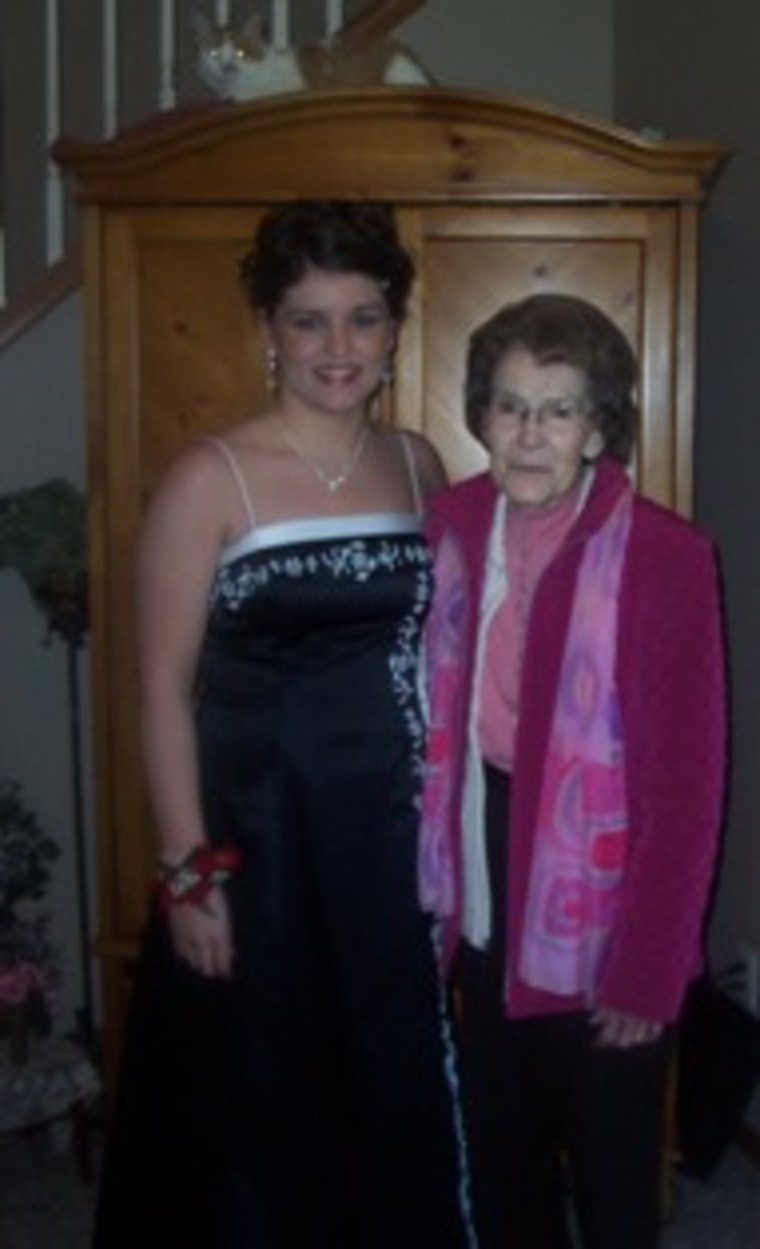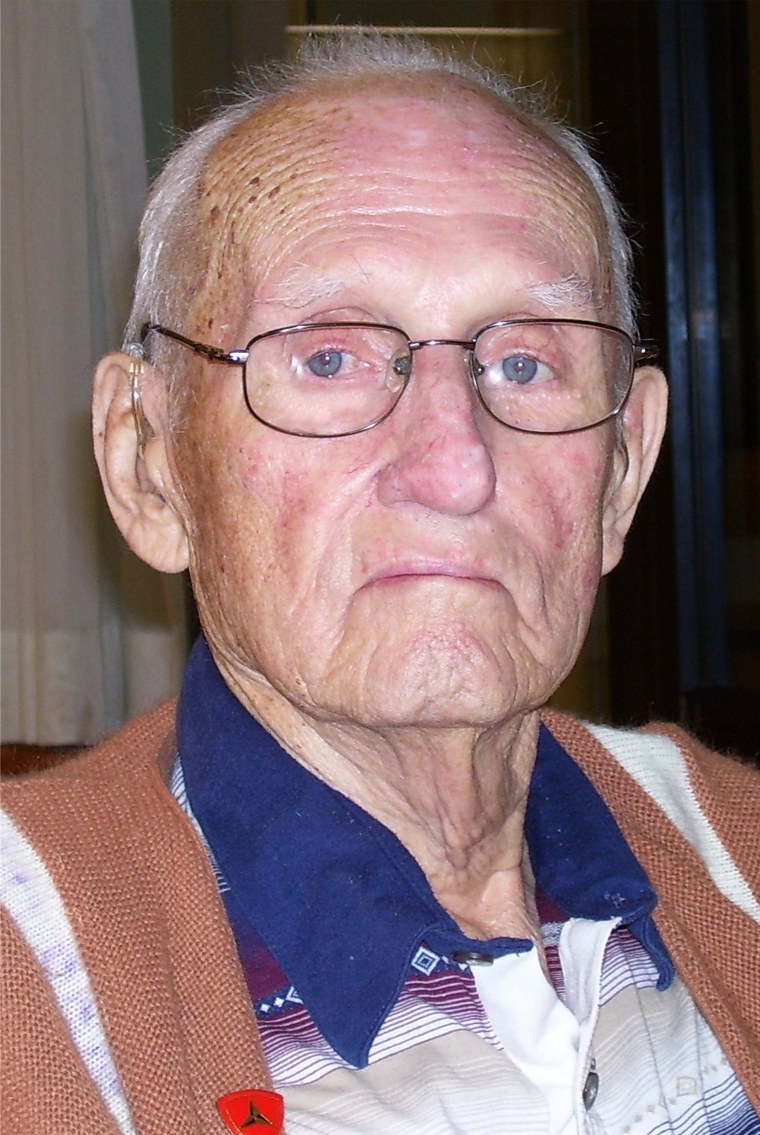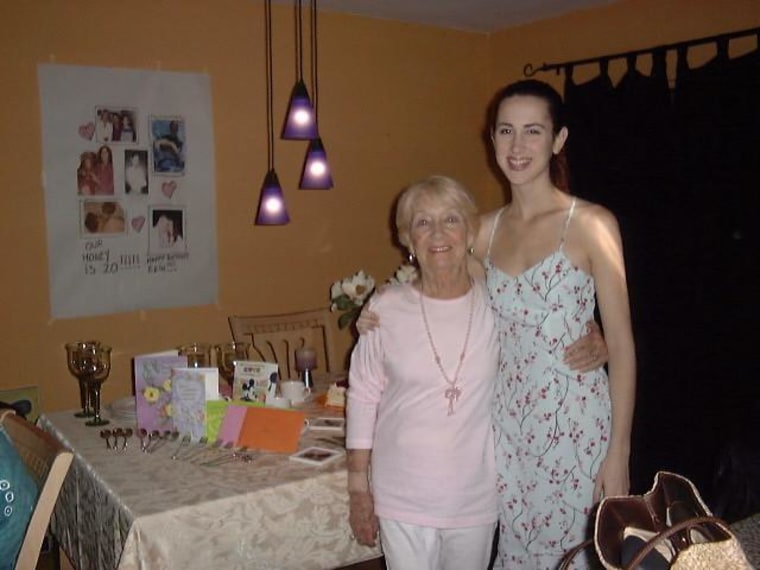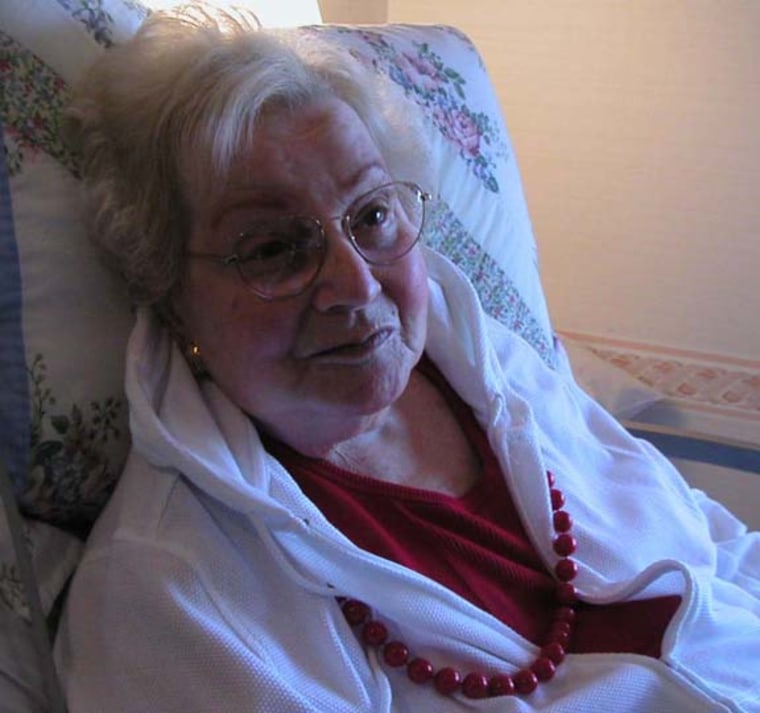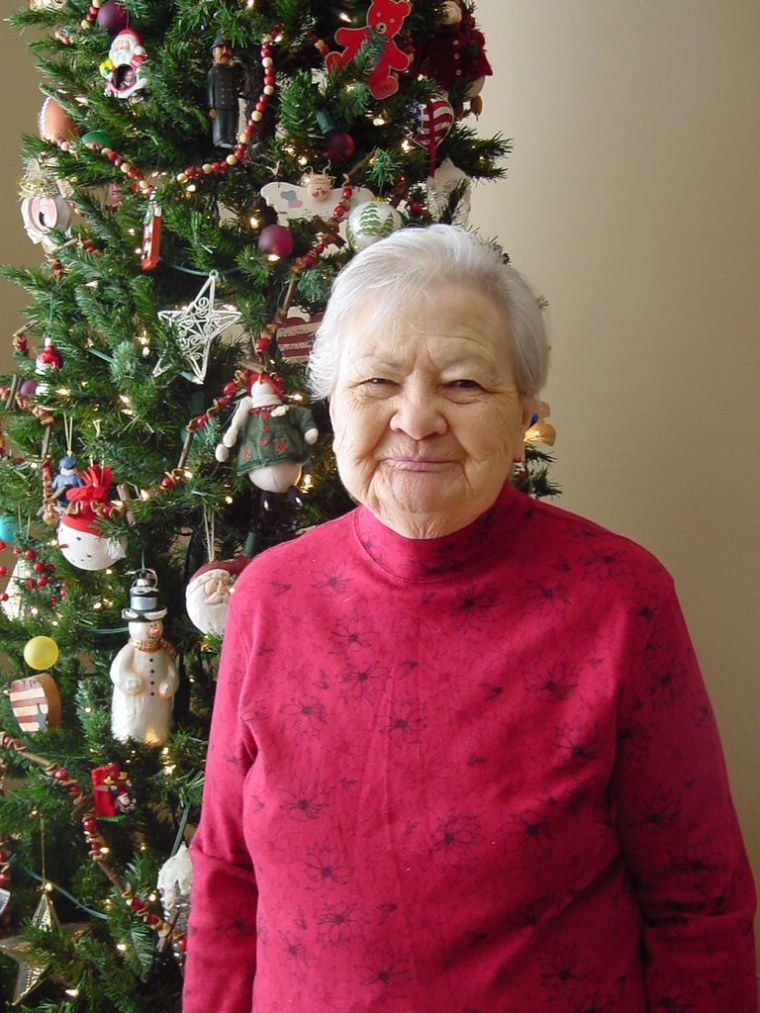 After many months of failed efforts to get our 90-year old father to give up the car, my brother and I flew into our home town, Kansas City, from different parts of the country to "disappear" it. The operation we planned was elaborate, including the theft and reproduction of the keys, registration papers, and many other preparations, all of which caused us great guilt and anxiety. Miraculously, the operation proved unnecessary. The day it was to come off, 9/11, Dad got up early and as always turned on the TV. He spent the morning watching the events unfolding in NYC and Washington. When we joined him in front of the TV in the afternoon he told us he "felt it was time to give up the car." We were so pleased that the theft we'd planned would not be necessary that we did not want to risk asking him how his decision related to 9/11. We still do not know. I feel fortunate that this is "my 9/11 story."
-- Martha Woodmansee
We know what you are dealing with since we're doing it now. My wife and I have been and are caregivers, first for my mother; now for hers. In the process we developed a caregivers handbook we titled; Chronolog.  We watch your broadcast almost every evening and this night saw your very personal look of caring for your own father in " Trading Places." Please visit us on the web, at: www.chronologcares.com and you'll see my wife Beverly on one of the pages that describes how and why we wrote this handbook. This simply designed handbook gives family caregivers the basic tools they will need in caring for a loved one.  - Thank you for taking a look and may god bless your family.
-- Alan & Beverly Jack, Claremont, CA
Alan - recently retired GE Healthcare
Beverly - recently retired Claremont High School-Special Ed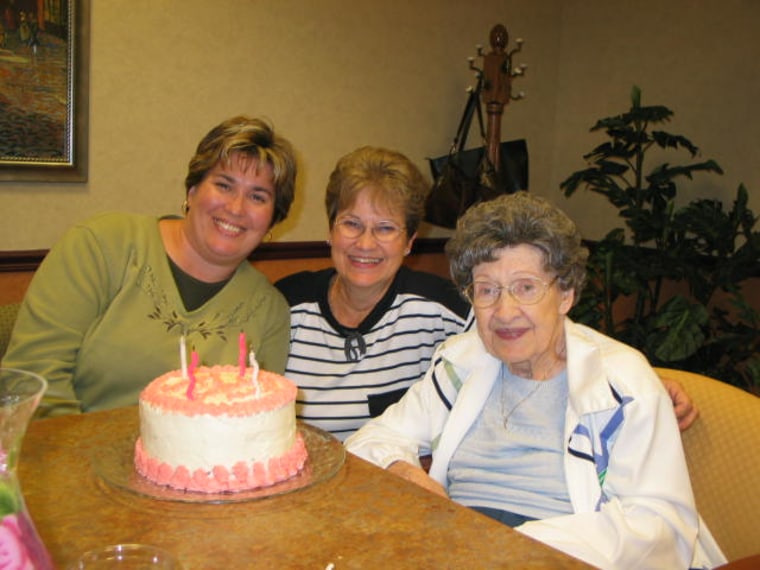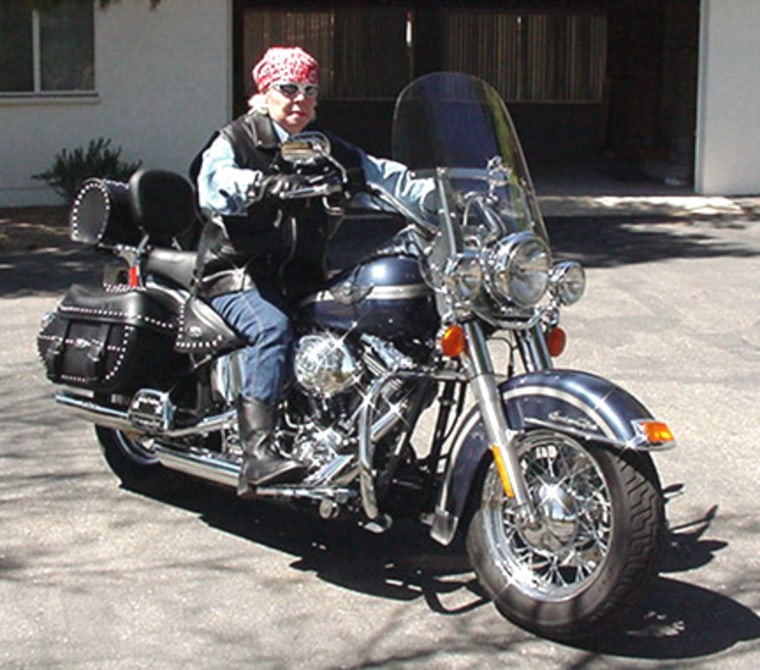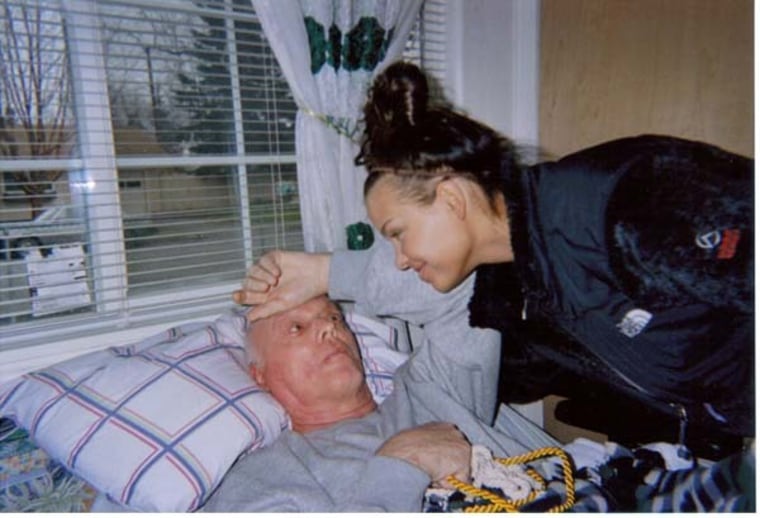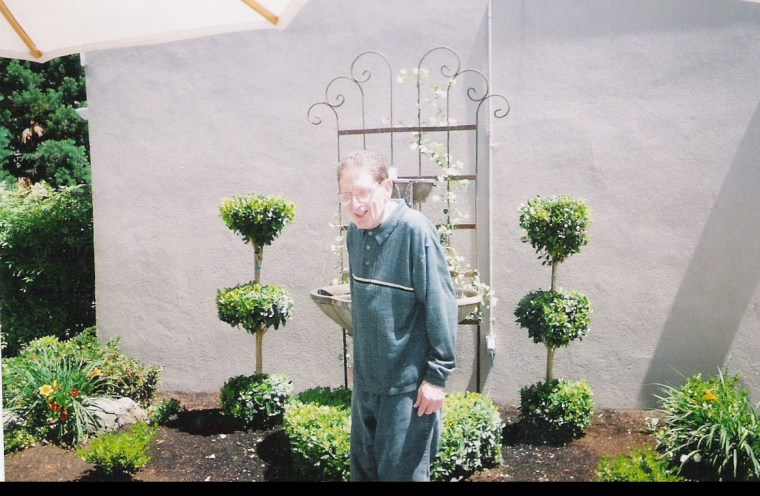 My father outside of the rest home. They knew the military had me and my brother scattered around the world so they took pictures and sent them to us.
Submitted by Aaron Arky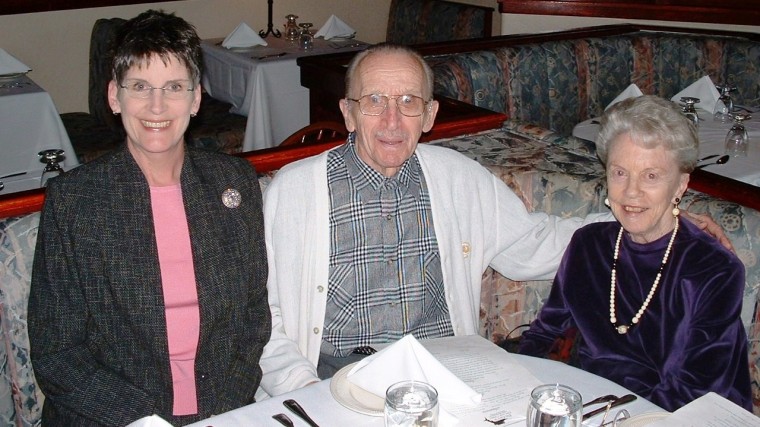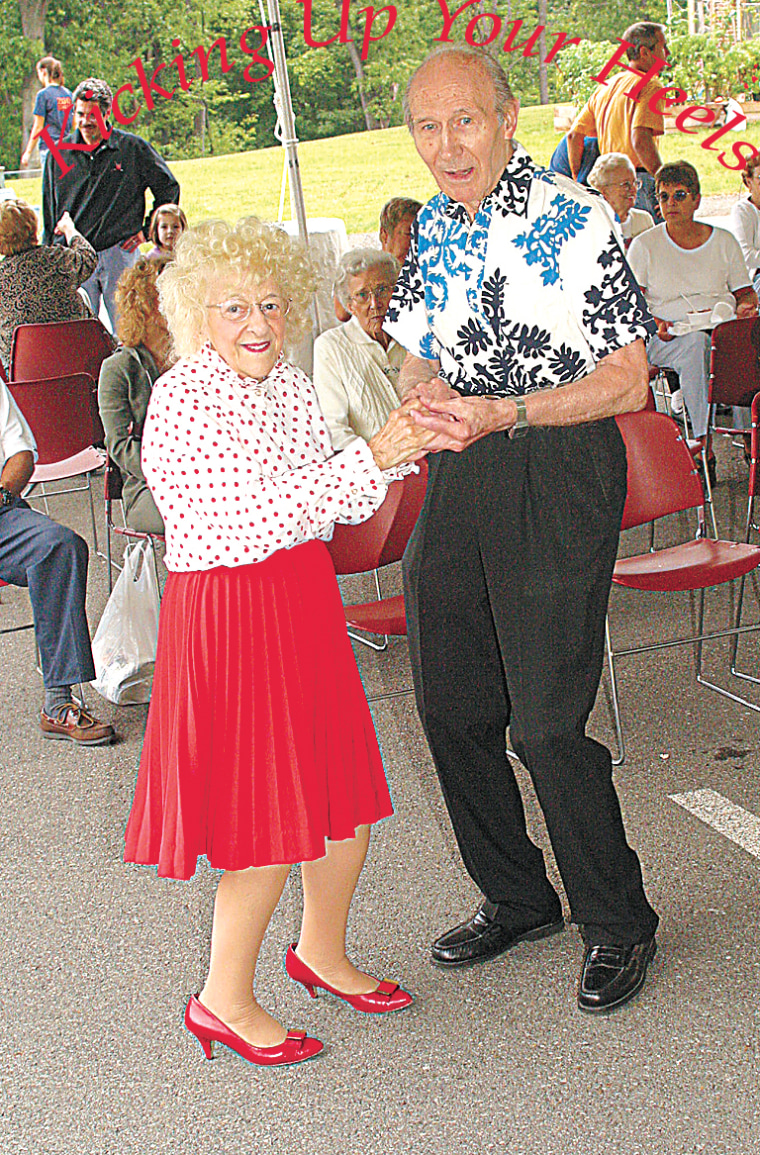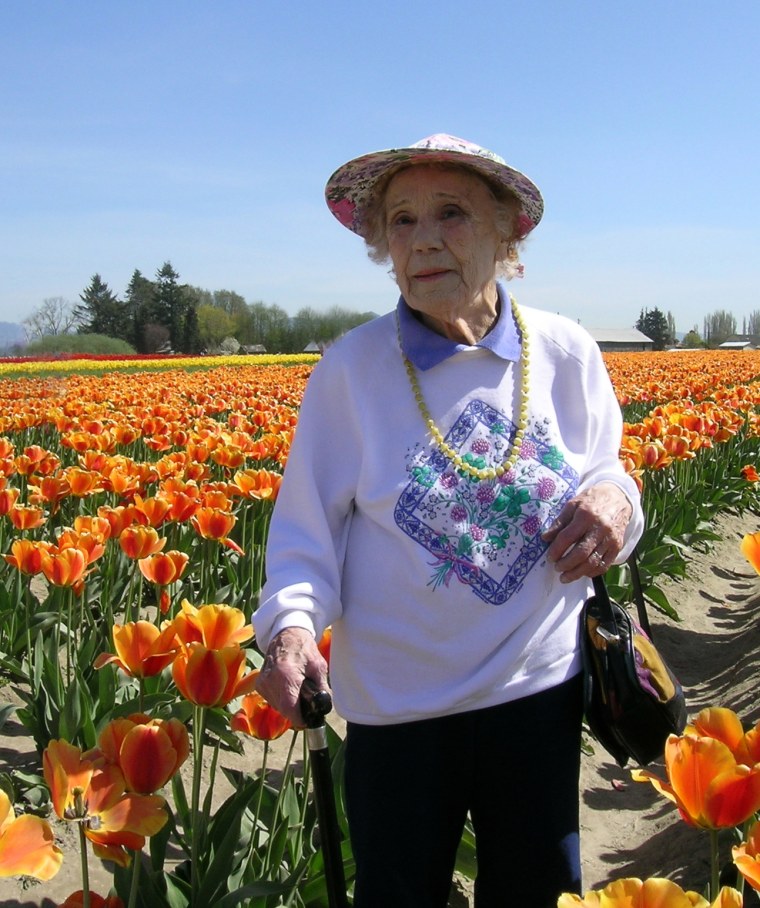 Maternal Grandmother on outing in 2004, Submitted by Marianne Fehrenbacher