/ Source: Forbes Traveler.com
The Draw
• Gorgeous waterfront setting and beaches galore
• A world-class dining, arts and club scene
• Two of the world's most famous man-made sights — Harbour Bridge and the Sydney Opera House
The scene
Combine a setting so enticing that it lures everyone outdoors (to surf or simply to enjoy a plate of Sydney rock oysters) with the outgoing Aussie personality, and you understand Sydney's allure. An openness and "G'day mate" friendliness pervade everything; even in the central business district, the streets don't feel claustrophobic and the city's energy never seems exhausting, as it does in other urban centers. This widespread esprit also keeps the rapidly upscaling dining and shopping scene from getting too snobbish. Service at the SoHo-style restaurants in the exploding Surry Hills neighborhood and even at top-dollar showcases, such as the exquisite Japanese-influenced restaurant Tetsuya's, is refreshingly unpretentious. The 2000 Olympics helped to upgrade the hotel scene. Worldwide groups such as the Four Seasons and Park Hyatt refurbished their Sydney hotels for the global event, and chic boutique properties such as Establishment and Blue (formerly W) Woolloomooloo are emerging as equally popular places to stay.
To be seen
• The Opera House. This winged structure is an architectural wonder, both inside and out. Learn the history of the building's revolutionary design by taking a tour, or better yet, by attending a performance or dining at the on-site restaurant, Guillaume at Bennelong. Its cathedral-shaped windows overlook the harbor.
• Paddington and Woollahra. Head here to experience Sydney chic. Some designers, such as Collette Dinnigan, are fast becoming known worldwide for their creations, while others are just waiting to be discovered.
• Bondi Beach. It's hard to imagine a wild beach so close to a city, but this white sand beach with crashing waves is just what surfing dreams are made of. If the crowds get too thick or rowdy, observe the scenery from above at the popular restaurant/bar Iceberg's.
For The VIP
• A ship with a view. Tooling around the harbor in a private yacht is the best way to take in Sydney's most magnificent sights. The hotel concierges at the Park Hyatt or Blue can arrange excursions. Want to keep the boat for a few days or a week? It's possible to moor your yacht at these hotels.
• Charter a seaplane to dinner. Sydney Seaplanes (www.seaplanes.com.au) will fly you to Cottage Point Inn restaurant for pan-fried wild kingfish and a glass of Waipara Hills Sauvignon Blanc. Located at water's edge in Kuring Gai Chase National Park, it's a mere 20-minute flight from downtown. In the process, enjoy a panoramic view of Sydney.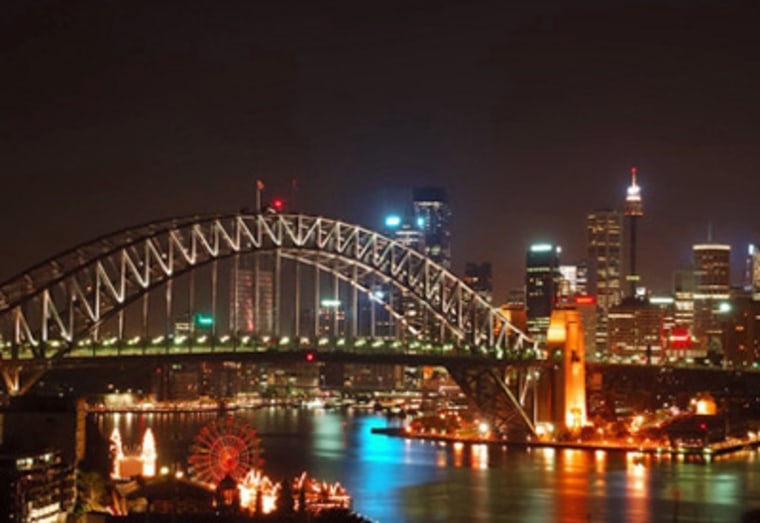 • Climb Harbour Bridge — alone. Have your concierge reserve a private BridgeClimb. There's nothing like soaking up the views from such a spectacular — and uncrowded —vantage point.
Overrated
Shopping in The Rocks. The stone buildings and cobblestone lanes are a testament to Australia's colonial past, one of the few such vestiges left in the country. The proliferation of tourist shops has increasingly given this historic neighborhood a tacky overall feel, however. Look at the buildings' architecture and not the store windows.
Underrated
The art scene. Don't let the emphasis on outdoor activities and spectacular seafood obscure the fact that the city showcases impressive collections of modern and Aboriginal Australian art in its galleries and museums.
Don't miss
A seafood feast. Greg Doyle's The Pier in Rose Bay, Flying Fish near the fish market in Pyrmont, and any of the scores of other good restaurants in town serve this quintessential taste of Sydney.
When To Go
If you can stand the heat and humidity, the summer (December through February) is when Sydney life takes place outdoors. In the fall (April through June), there are fewer crowds and moderate temperatures.