/ Source: Forbes Traveler.com
The draw
• Scenic splendor, from Table Mountain to the Cape of Good Hope
• The blended cultures and traditions of South Africa's Mother City
• Bustling city, beaches, winelands: the next stop for lovers of San Francisco, Sydney and Vancouver
The scene
Two oceans, mountains, dozens of beaches, yacht races every Wednesday and some of the world's most renowned vineyards just outside city limits: Cape Town ties all these together into a sophisticated cultural destination blessed with spectacular scenery and a mild Mediterranean climate. And its 400 years of cultural commingling add another layer to this multitiered city. Yes, the legacy of apartheid is still evident in the surrounding townships, and crime remains a concern. But given the abundance of fresh seafood and some of Africa's top hotels, visits to the oldest and fairest city in South Africa invariably inspire raves.
To be seen
• Table Mountain. Assuming there's no tablecloth (clouds resting on the mountain), the view from the top is splendid: False Bay, Signal Hill and the City Bowl lay below.
• Victoria & Alfred Waterfront. Dozens of buzzing cafes, pubs and hip restaurants line a working harbor. Despite the snipes about commercialism, the waterfront is still worth an early-evening stroll.
• The Winelands. Any trip to Cape Town demands a few days lolling in the vineyards. Check out the Cape Dutch lodgings in Franschhoek and Stellenbosch, and don't miss dinner at the Grand Roche Hotel in Paarl.
For the VIP
• Dine at the Mount Nelson's Chef's Table. Nestled at the foot of Table Mountain, the Mount Nelson Hotel has been housing the upper crust since 1899. With a little help from the head chef, you can enjoy a private, five-course meal on an elegant oak table located in the middle of the kitchen.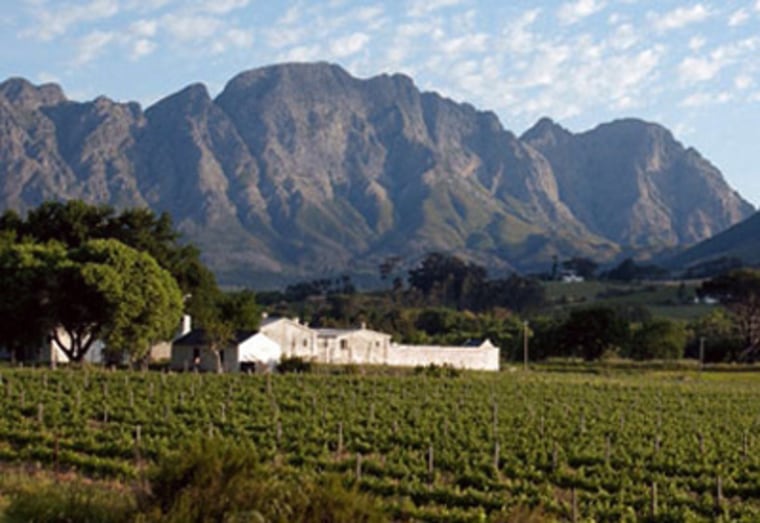 • Charter a Biplane. Location, location, location. Cape Town is surrounded by an embarrassment of natural riches: squint-inducing beaches, towering mountain ranges, acres of rolling vineyards. Get the lay of the land from a vintage 1930s Tiger Moth Biplane—ask your concierge for details.
• Cruise the Coastline in a Cobra. The winding roads outside Cape Town scream for a convertible. Cape Cobra Hire has all manner of costly and exotic rides for rent, but its signature ride is the original swinging-'60s English automobile.
Overrated
Tygervalley Centre. Cape Town's largest shopping mall has vast amounts of generic merchandise and very little charm.
Underrated
Greenmarket Square. A cheerful, relaxed crafts market in the heart of the city. Demand a quarter of your first quoted price, then work your way up from there.
Don't miss
Robben Island. The prison where Nelson Mandela spent 18 years is now a U.N. World Heritage Site. Most of the tour guides are former inmates.
When To visit
The crowds tend to be heavy during the summer (November through March), so consider the shoulder months — October and April.