Pakistan successfully test-fired a nuclear-capable, surface-to-surface ballistic missile with a range of 1,250 miles on Friday, the military said.
The test was witnessed by the chairman of the joint chiefs of staff committee, Gen. Ehsan ul Haq, who described it as an important milestone in Pakistan's quest to sustain strategic balance in South Asia.
"Pakistan's strategy of credible minimum deterrence was fully in place and was a guarantee of peace in the region," he said in a military statement.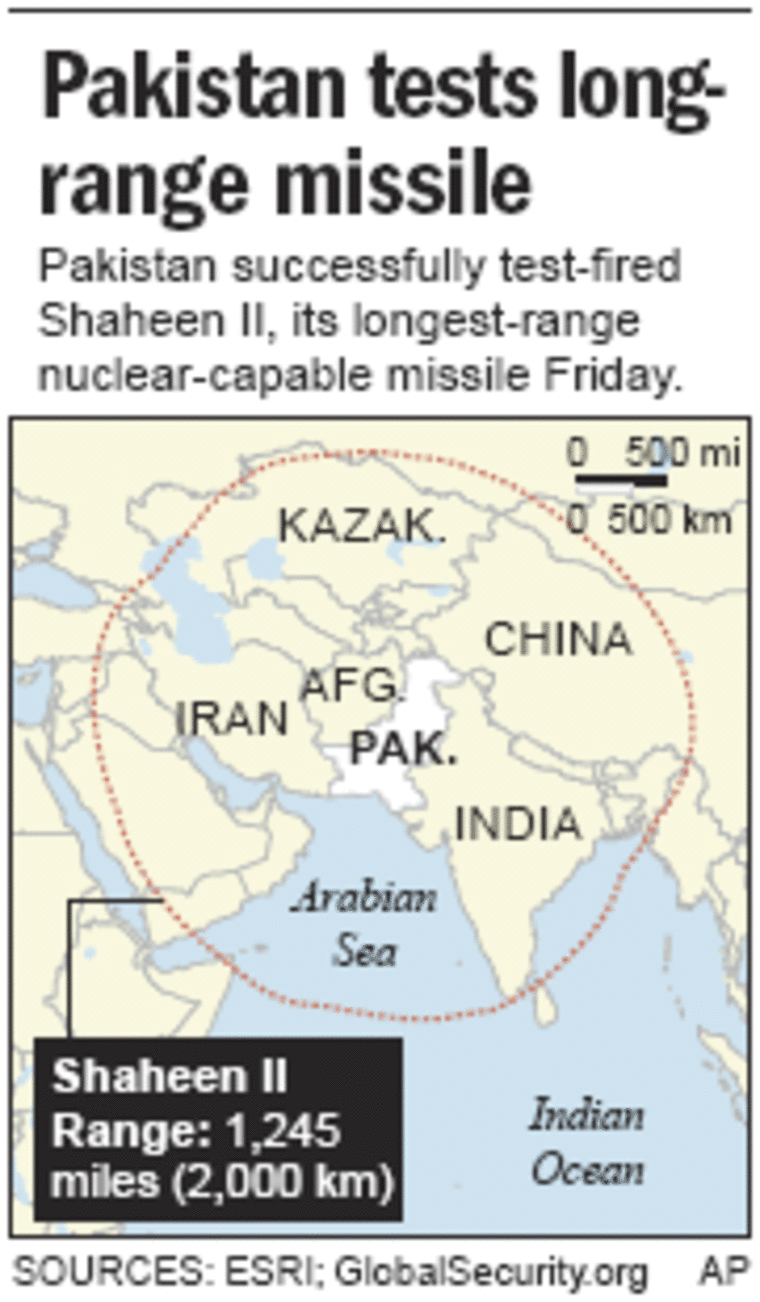 The Hatf VI (also known as the Shaheen II) is a two-stage solid fuel missile that can carry nuclear and conventional warheads with high accuracy. An advanced version has a potential range of 1,560 miles.
Pakistan conducted nuclear weapons tests in 1998, days after its neighbor and old rival, India, conducted similar tests.
The two countries nearly went to war for a fourth time in 2002, but their relations have improved since they embarked on a peace process in 2004.
"The missile test was part of continuous process of validation and technical improvement which Pakistan follows to consolidate and verify its various land based strategic missile systems," the military statement said.
Foreign ministers of Pakistan and India met in New Delhi on Wednesday and signed an accord to reduce risks of accidents linked to their nuclear arsenals.
Both countries' militaries regularly carry out missile tests, and they have agreed to inform each other of tests in advance.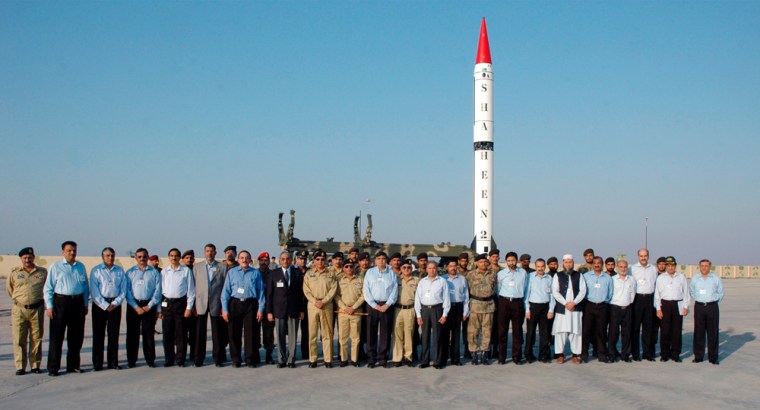 Analysts say the timing of their missile tests appears to be determined by technical factors and is not related to diplomatic issues.