/ Source: The Associated Press
Pakistan on Wednesday rejected a claim by the U.S. intelligence chief that Osama bin Laden and his deputy were hiding in northwestern Pakistan, and that al-Qaida was setting up camps near the Afghan border.
Interior Minister Aftab Khan Sherpao told The Associated Press there were no al-Qaida training camps in his country and U.S. officials had not provided any intelligence suggesting there were.
"We will act on any such intelligence, but so far they have not" provided any, he said.
Sherpao's comments came a day after Mike McConnell, the new U.S. intelligence chief, told the Senate Armed Services Committee that al-Qaida was trying to set up operations in largely ungoverned parts of Pakistan's northwest, along Afghanistan's eastern border.
"It's something we're very worried about and very concerned about," McConnell said. U.S. intelligence officials believe that bin Laden and his deputy, Ayman al-Zawahri, were trying to establish an al-Qaida base in the region, he said. McConnell noted the camps are in an area that has never been governed by any state or outside power.
On a visit to Pakistan on Monday, Vice President Dick Cheney met with President Gen. Pervez Musharraf to seek his aid in foiling an anticipated spring offensive by the Taliban and al-Qaida against coalition forces in Afghanistan.
Cheney was accompanied by Deputy CIA Director Stephen Kappes, suggesting that the U.S. officials were prepared to buttress their allegations about al-Qaida operations with intelligence data.
U.S. officials are concerned about a peace deal Pakistan signed with tribal leaders of the North Waziristan region in September. In that agreement, the tribes promised to respect the authority of the Pakistani government and curtail cross-border attacks by militants.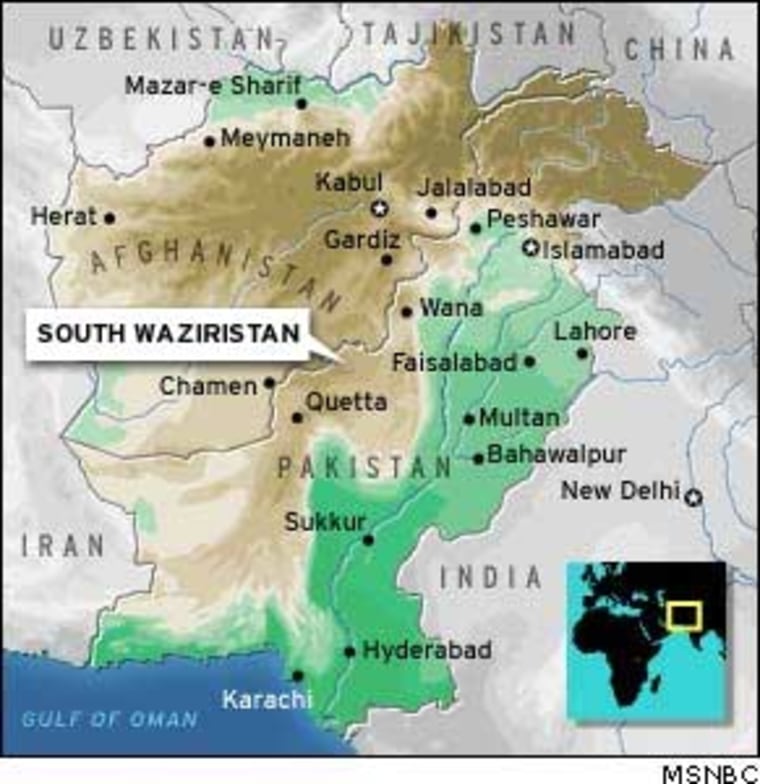 In return, Musharraf returned some of the tribes' weapons, released some prisoners and withdrew from posts inside North Waziristan.
At Tuesday's hearing, Lt. Gen. Michael Maples, head of the Defense Intelligence Agency, said the tribes have not abided by most terms of the agreement. McConnell added U.S. intelligence believes al-Qaida's training and related capabilities increased as a result of the deal.
Musharraf's office confirmed that during the meeting, Cheney expressed concern that al-Qaida was "regrouping" in the tribal areas and that the vice president "called for concerted efforts in countering the threat."
Musharraf, his office said, told Cheney that Pakistan was already doing all it could to fight the militants.
Sherpao insisted Pakistan was "fighting the scourge of terrorism in the best interest of Pakistan."
Musharraf is a key ally of the United States in its fight against Islamic militants.