/ Source: The Associated Press
Colleges across the country are taking kickbacks from student loan companies and reaping other benefits while making it harder for students to get better deals on their loans, the state attorney general has charged.
New York Attorney General Andrew Cuomo said Thursday an investigation he began last month into the $85 billion student loan industry found numerous arrangements made to benefit schools and lenders over the students.
Cuomo's office is investigating at least six lenders: the nation's largest student-loan provider SLM Corp. — commonly known as Sallie Mae; Nelnet Inc.; Education Finance Partners Inc.; EduCap Inc.; the College Board; and CIT Group Inc.
Cuomo said he notified more than 400 colleges and universities nationwide, including all in New York State, to end such deceptive practices. Cuomo said he is actively investigating at least 100 schools. Cuomo would not divulge which schools were being investigated, but they include some Ivy League institutions.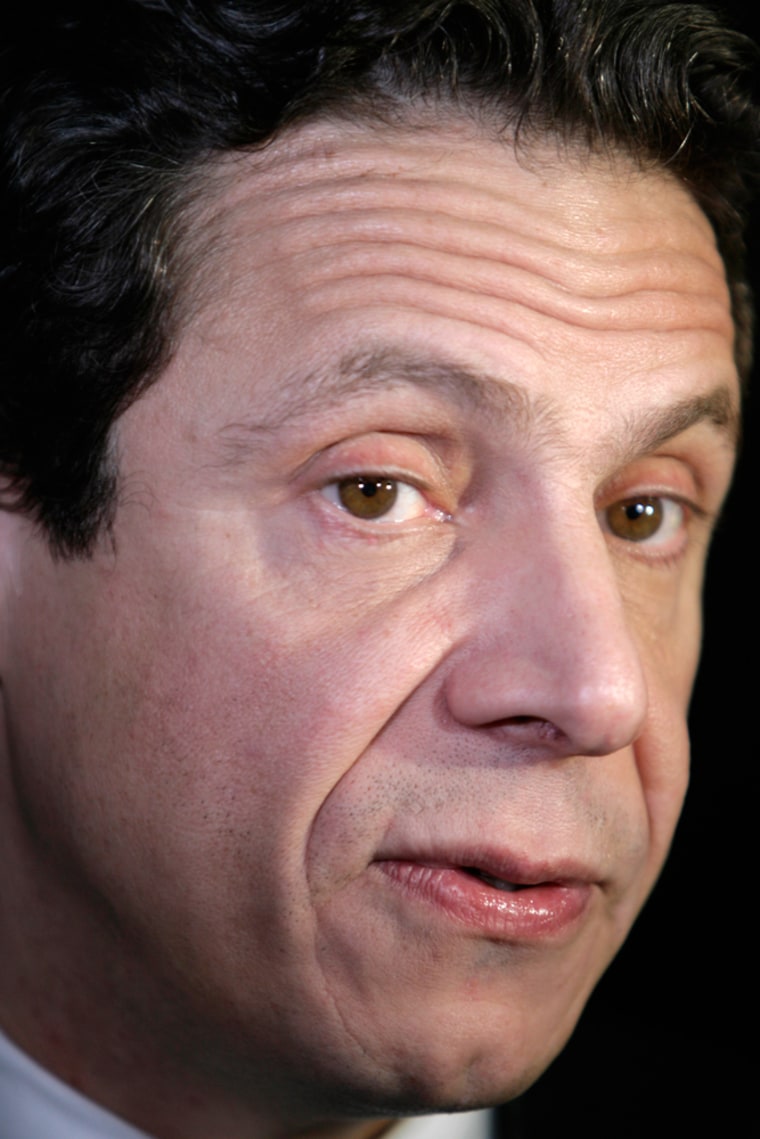 "There is an unholy alliance between banks and institutions of higher education that may often not be in the students' best interest," Cuomo said. "The financial arrangements between lenders and these schools are filled with the potential for conflicts of interest. In some cases they may break the law."
Investigators found that many colleges have established questionable "preferred lender" lists and entered into revenue sharing and other financial arrangements with those lenders.
In the process, students have been denied their choice of lender, or faced difficulty using that lender, hurting their chances of getting better loan terms, the attorney general said.
Two-thirds of college students take out loans for college, he said.
According to Cuomo, investigators found:
Lenders pay kickbacks to schools based on a percentage of the loans directed to the lenders.
Lenders foot the bills for all-expense-paid trips for financial aid officers to posh resorts and exotic locations. They also provide schools with other benefits like computer systems and put representatives from schools on their advisory boards to curry favor.
Loan companies set up funds and credit lines for schools to use in exchange for putting the lenders on their preferred lender lists and offer large payments to schools to drop out of the direct federal loan program so that the lenders get more business.
Tom Joyce, a spokesman for Sallie Mae, said his company was cooperating with Cuomo's office and he denied participating in any of the practices being investigated.
Joyce said preferred lender lists increase competition and help drive down the cost of loans while helping students sort out the complex web of financial aid. He noted that many private-sector lenders are now offering rates below the rate set by the federal government.
He said Sallie Mae has never paid any kickbacks to schools, nor has it flown financial aid officers to exotic locations. The company has only flown financial aid officers to places like Wilkes-Barre, Pa., and Killeen, Texas, so they could view the company's student loan processing centers, Joyce said.
George Pappas, spokesman for EduCap, said his company was supporting Cuomo's "effort to investigate these collusive practices."
"We don't engage in any of the practices with student loan departments the attorney general's office is investigating," he said.
Education Finance Partners is cooperating with the investigation, spokesman Jeff Dillow said. "The core of our company's mission is to give back to the students we serve and help provide greater access to education."
Sandra Riley, a spokeswoman for The College Board, said her company, which runs a small loan program, is cooperating with the investigation. Spokesmen for CIT and Nelnet also said their companies were cooperating with Cuomo's office.
"What I get out of it is parents and students should shop around and try to get the lowest interest rates and we fully support that," said Abraham Lackman, president of the Commission on Independent Colleges and Universities. "As long as the college is just giving recommendations and not requiring students to use a particular lender, I don't see anything wrong with it."