/ Source: Forbes Traveler.com
From vine-covered ruins to hip Condesa galleries, there's no dearth of cultural attractions in Mexico. We consulted a star chamber of Mexico travel veterans, many of them with aesthetically minded clients, to generate a list of must-see sights. Here's what we found.
is currently in the grips of a frenzy of international hype – much of it well-deserved. This buzzing city of 160 museums, 30 concert halls and hundreds of art galleries also happens to rival and in theater productions. Formerly staid cultural institutions like the National Museum of Anthropology and the Palace of Fine Arts are enjoying a bona fide renaissance, visiting rock stars can be seen strolling the streets of newly hip neighborhoods like Roma and Michelin-starred chefs are flocking to the city's vibrant culinary scene.
So where to begin? According to our panel of Mexico travel experts, that place is the Casa Azul, the former home of Frida Kahlo and Diego Rivera, in the pastoral suburb of Coyoacán. Frida was born in this house and lived and created here for many years, as evidenced by the wealth of personal artifacts on display: jewelry, clothing, unfinished easels and even the artist's wheelchair. Much like Georgia O'Keefe's home in New Mexico or the Henry Miller house in Big Sur, this is less a visit to a gallery than a private glimpse into an artist's world.
Mexico's unofficial national dance company, Ballet Folklórico, is another designated "can't miss" experience. The company has been entertaining audiences for over five decades with an eclectic array of regional dances; remember, this is ballet with a hard "t," and boisterous audience approval is encouraged. They perform three times a week in the magnificent Palace of Fine Arts in , which is well worth a visit if only for its magnificent murals.
And no visit to Mexico is complete without an exploration of at least one of its ancient Mesoamerican ruins, even if it's a guilt-induced venture prompted by several days of indulgence on the playa.
Roughly an hour outside , the city of Teotihuacán is rife with metropolitan charm, albeit one of a pre-Aztec variety: the ruins of tranquil plazas, quiet pedestrian alleys (including the "Calle de los Muertos"), and plenty of still-impressive architecture, including the third-largest pyramid in the world. But public transport is nonexistent, so remember to wear comfortable walking shoes.
Further south, the Peninsula is the land of the Maya, who still inhabited many of their magnificent stone cities when the conquistadores arrived at the beginning of the 16th century. Still very much a strong cultural presence – the current population hovers around six million – the Maya built these structures as ceremonial sites and sports arenas. Highlights here include the magisterial Chichén Itzá, home of the country's largest ball court, and the seaside monuments of Tulum.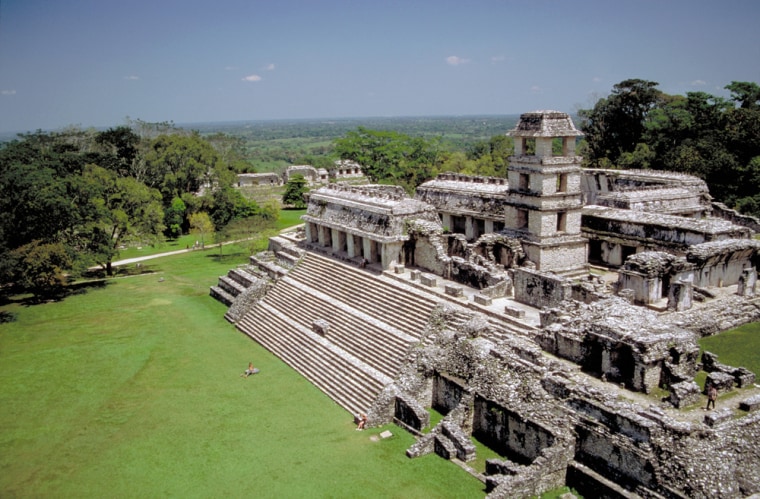 "Located on towering cliffs surrounded by white-sand beaches, turquoise Caribbean waters and lush green tropical forests, this ancient Mayan city is sure to put any traveler into a dream-like state," said high-end travel agent Bright Meyer. "The city stands atop a bluff facing the rising sun, offering visitors a spectacular view of the Caribbean Sea."
Over the last 10 years, the popularity of these sites has exploded, along with the rest of the Mexican Caribbean Coast, or "Riviera Maya." (In the '60s, Tulum was only accessible from the sea, and now it's surrounded by dozens of high-end resorts). Most of the opening hours are generally from 8 a.m. to 5 p.m., and it pays to stay crepuscular – stick to the morning or evening hours, as the heat isn't as oppressive and the tour buses are less of a factor. Guest services can range from fully staffed cafeterias to lonely guardposts – if you're visiting a smaller, more remote set of ruins (highly advisable), you may want to ask your hotel to prepare a picnic basket beforehand.
Even further south, toward the Guatemalan border in Chiapas, the terrain becomes more rugged, and the rewards that much richer. Palenque wins raves from our panel for its outstanding frescoes, saved from looters for 1,000 years by the dense surrounding forest. "In my opinion, it's the most beautiful and spectacular of the ancient Mayan cities in Mexico," said Jewell Ramos, a veteran of more than 90 trips to Mexico. "It's nestled in the jungle with pyramids, temples, chattering monkeys and even an underground temple. Give yourself at least four hours to see it properly."
And finally, if you have the stomach for it, you may want to consider going to a bullfight. Controversy notwithstanding, a visit to the "corrida de toros" provides a fascinating look at a 500-year-old tradition, and it's certainly a cultural experience you won't find on the grounds of a resort. The local arena won't be difficult to find – every large city in Mexico has one.
Read on for a list of more must-see Mexico cultural attractions.