/ Source: The Associated Press
A suicide attacker ran onto a police training field and blew himself up, killing up to 10 policemen and wounding dozens of others Monday in northern Afghanistan, officials said.
The attack happened in the relatively quiet city of Kunduz, where police were doing their regular morning exercises in a field, said Abdul Hadi, a security official. Hadi said that according to preliminary reports, 10 police were killed and 10 were wounded.
Azizullah Safar, chief of the Kunduz hospital, said 41 victims were brought to his hospital — and that nine of them died, and 32 were wounded, including four in critical condition.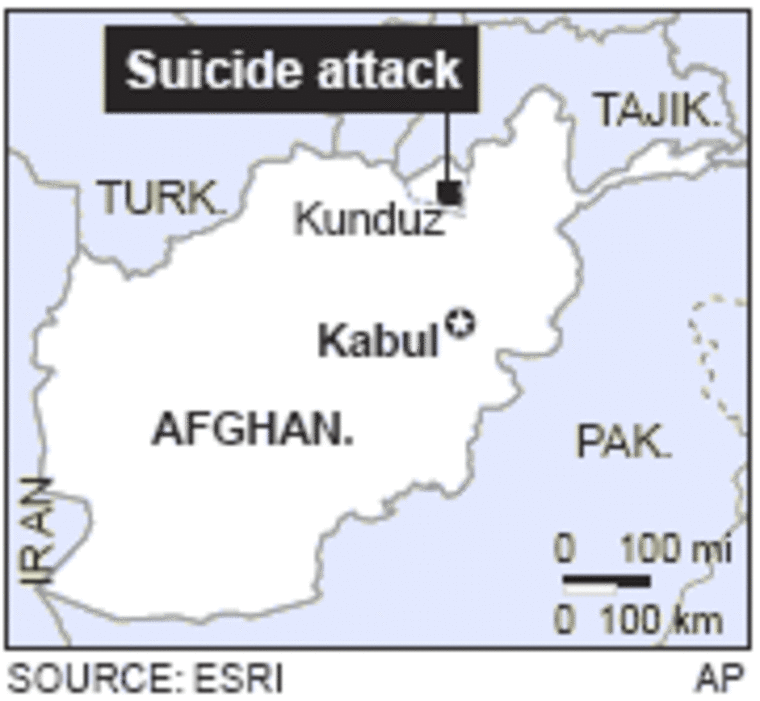 Provincial police chief Gen. Mohammad Ayub Salangi blamed the attack on the Taliban and al-Qaida, but he did not provide any further details.
The north is one of the quietest places in war-torn Afghanistan, and militant violence there is rare.
Motorcycle bomber
The attack comes a day after a suicide bomber targeted a private U.S. security firm in violence-wracked southern Kandahar province, killing up to four Afghans working for the company and wounding another, officials said.
The security firm U.S. Protection and Investigations said a suicide bomber riding a motorcycle blew himself up near a convoy, killing two employees and wounding another.
Mohammad Asif Khan, a police officer in Kandahar's Spin Boldak district, said the attack occurred on a main highway in the district, where the company was providing security for road construction projects. Three security guards and their driver were killed, Khan said. The differing death tolls could not immediately be reconciled.
Separately in the east, police and U.S.-led coalition forces attacked suspected Taliban insurgents crossing from Pakistan into Afghanistan, killing 10 militants and wounding 15, the provincial governor said Sunday.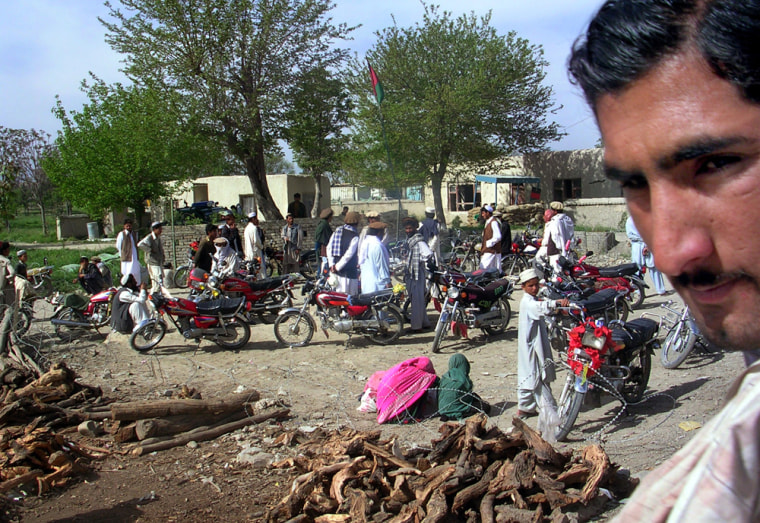 Afghan and western officials have stepped up pressure on Pakistan to crack down on militants who organize and train in Pakistan's tribal areas, and then cross the border to launch attacks and wreak havoc in Afghanistan.
The latest violence comes as more than 5,000 NATO and Afghan troops are engaged in Operation Achilles, launched last month to flush out militants entrenched in opium-producing Helmand province.