Teachers locked classroom doors, lowered shades and kept nearly 22,000 school children inside all day Thursday in two northern California cities after a man threatened to go on a killing spree inspired by Monday's mass murder at Virginia Tech.
Police patrolled public schools in Yuba City and nearby Marysville 40 miles north of state capital Sacramento after Jeffery Thomas Carney allegedly said he intended to make the mass slaying at Virginia Tech "look mild."
Carney, 28, surrendered late Thursday to the Sutter County sheriff's office, Sutter County sheriff Jim Denny said in a press conference.
Local officials say Carney called his pastor at the United Methodist Church on Wednesday evening to say he was armed with an AK-47 rifle, improvised explosive devices and poison and would seek to provoke a confrontation with police to "commit suicide-by-cop."
"At about 8:30 a.m. we asked the principals to put all schools in lock-down," said Nancy Aaberg, superintendent of the 12,000 pupil Yuba City Unified School District. "We just kind of felt it was a consistent across-the-board safety measure."
"We actually had police at all of our campuses," she said in an interview. "It was a generic threat; there was no specific threat to any of our specific schools."
Jittery
Schools have been jittery this week after Virginia Tech student Cho Seung-Hui shot and killed 32 people and himself on the Blacksburg, Virginia, campus on Monday in the deadliest shooting rampage in modern U.S. history. The murders have prompted a series of scares at universities and schools across the United States.
Yuba City officials sent high school students home early on Thursday. Officials in sister city Marysville across the river also locked down schools, impacting 9,700 students, an administrator said.
Yuba, Sutter and Butte counties canceled all classes on Friday because Carney was still at large until late in the day.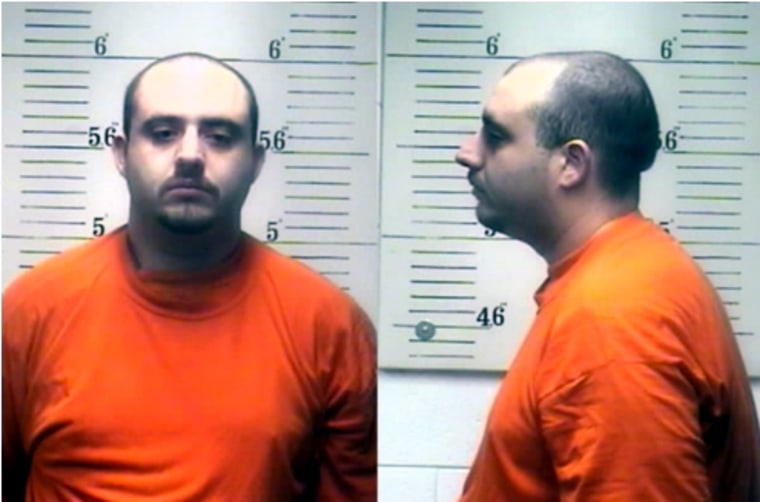 The sheriff's department described Carney, as a transient and reportedly a methamphetamine abuser.
The Sutter County Sheriff's Department said Carney has a criminal record including burglary and conspiracy and was out on bail following a charge of domestic violence against his parents, according to the Sutter County Sheriff's Department.
He faces charges of making criminal threats and committing a felony while on bail, said Sheriff Jim Denny.
Court records show that two years ago Carney filed for bankruptcy, listing total liabilities of $20,718, including $9,674 due in child support. He listed his occupation as personal assistant to his mother, Marie Carney, a real estate broker.