/ Source: msnbc.com and NBC News
A senior al-Qaida commander who was handed over to U.S. custody this week is believed to be a close confidant of Osama bin Laden who has provided U.S. intelligence officials with hundreds of important leads into al-Qaida's operations in Iraq, Afghanistan and Pakistan, U.S. officials said Friday.
The man, identified as Abd al-Hadi al-Iraqi, an Iraqi Kurd, has been implicated in several al-Qaida attempts to assassinate prominent world leaders and is believed to have launched attacks on U.S. and coalition forces from Pakistan.
Bryan Whitman, a spokesman for the Defense Department, said al-Hadi was "one of the organization's key paramilitary commanders in Afghanistan" when he was detained. Intelligence officials told NBC News' Jim Miklaszewski on condition of anonymity that he was captured late last year while on his way to Iraq, where he was to assume a leading role in al-Qaida's operations in the country.
The officials would not say precisely when al-Hadi was captured or where in order to protect intelligence sources. He is being sent to the U.S. military camp at Guantanamo Bay, Cuba, where his interrogation could resume, they said.
Big catch for U.S.
Al-Hadi's capture is a major development in President Bush's war on terrorism, NBC News' Robert Windrem reported.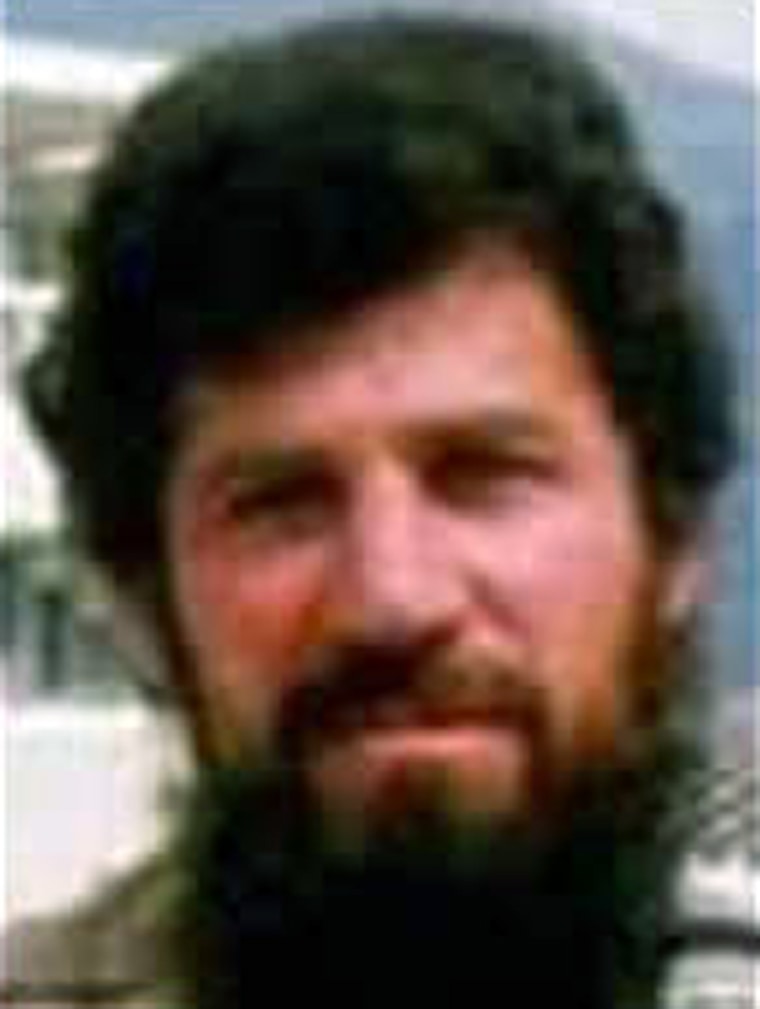 Al-Hadi is believed to have been a top leader in al-Qaida's worldwide structure, in a tier just below bin Laden and his deputy, Ayman al-Zawahiri. Although his recent contact with bin Laden had been limited, he is believed to have worked directly with him in the past and more recently to have commanded the terrorist network's paramilitary operations in Afghanistan.
Al-Hadi, believed to be in his mid-40s, is credited with personally having brokered an agreement in 2005 between bin Laden and Iraqi resistance leader Abu Musab al-Zarqawi that led to al-Zarqawi's swearing loyalty to bin Laden and renaming his organization "al-Qaida in Iraq."
Defense officials alleged that al-Hadi also coordinated plots to assassinate Pakistan's president, Gen. Pervez Musharraf, and top U.N. officials.
Musharraf was the target of two bombing attempts tied to al-Qaida within days of each other in December 2003. In the first, he barely escaped death when a jamming device on his car scrambled signals meant to detonate remote-control bombs as his motorcade traveled in Rawalpindi.
The bomb detonated just 30 seconds after Musharraf's motorcade passed by. Pakistani officials blamed al-Qaida, noting that al-Zawahiri had called for Muslims to "topple" Musharraf's regime.
Eleven days later, on Dec. 25, two pickup trucks packed with explosives rammed Musharraf's motorcade as he was returning from Islamabad to his official residence in Rawalpindi. Musharraf was not hurt, but three vehicles in the convoy were destroyed, several police officers were killed and more than 50 others were wounded.
Trove of information to be sifted
Intelligence officials said al-Hadi had provided the CIA with hundreds of leads into al-Qaida's operations in Iraq, Afghanistan and Pakistan, although he had not as yet provided battlefield intelligence that could lead to the capture of other al-Qaida operatives in Iraq. 
The material he has yielded in interrogations in an undisclosed third country, however, has provided U.S. intelligence agencies with a better understanding of al-Qaida's larger structure, activities and objectives, the officials said.
Al-Hadi, who was major in the Iraqi army before joining the Afghan resistance in the 1980s, is a key asset for U.S. intelligence both for his insider knowledge of al-Qaida's top-most secrets and for the insight he can provide into the fund-raising sources financing bin Laden's operations and those of dozens of smaller affiliated groups.
U.S. officials described him as closely tied to sympathetic Arab financiers across the Persian Gulf region who was able to move comfortably among all strata of society thanks to his fluency in Arabic, Urdu, Kurdish, the form of Pashtun spoken in Waziristan and some Farsi.
U.S. officials said al-Hadi has also worked with Khalid Shaikh Mohammed, the alleged mastermind of the Sept. 11, 2001, terrorist attacks on the United States, and with Abu Faraj al-Libi, another senior al-Qaida leader, NBC News' Courtney Kube reported Friday. Both men are already being held at Guantanamo Bay.
Al-Hadi also is thought to have played some role in suicide attacks that killed 52 peopke on London's subway system two years ago. In its quarterly threat analysis, Britain's Joint Terrorism Analysis Center, said it believed al-Hadi was planning another major attack in Britain sometime before Prime Minister Tony Blair's expected resignation this summer.