/ Source: The Associated Press
A former state trooper surrendered Thursday on a murder charge in the 1965 shooting death of a black man during a civil rights protest, a killing that led to the "Bloody Sunday" protest at Selma and the passage of the Voting Rights Act.
Former trooper James Bonard Fowler, who contends he fired in self-defense in a struggle over a gun, was charged with first-degree and second-degree murder in the fatal shooting of 26-year-old Jimmie Lee Jackson.
The first-degree charge is for a killing that is intentional, while the second-degree charge is for one that is unintentional. A jury could pick either. Both charges carry a maximum penalty of life in prison.
Fowler, who is 73 and lives in Geneva in southeast Alabama, was allowed to remain free on a $250,000 property bond.
After hearing two hours of testimony, a racially diverse Perry County grand jury returned a sealed indictment Wednesday against Fowler in the 1965 killing in Marion. Fowler appeared in court Thursday to learn the charges against him.
Fowler is accused of shooting Jimmie Lee Jackson in Mack's Cafe, where a number of people fled after troopers and other law officers broke up a march on the night of Feb. 18, 1965.
Witness accounts of chaos
Witnesses said the officers were clubbing people in an out-of-control attack that continued into the cafe, where they said Jackson was trying to get troopers off his mother and grandfather when he was shot.
Accounts by troopers say the crowd refused orders to disperse and, when the street lights suddenly went out, they began being pelted by bricks and bottles. Fowler said he was assisting a trooper who had been struck when Jackson hit him on the head with a bottle. Fowler said he fired the gun when Jackson tried to grab the gun from his holster.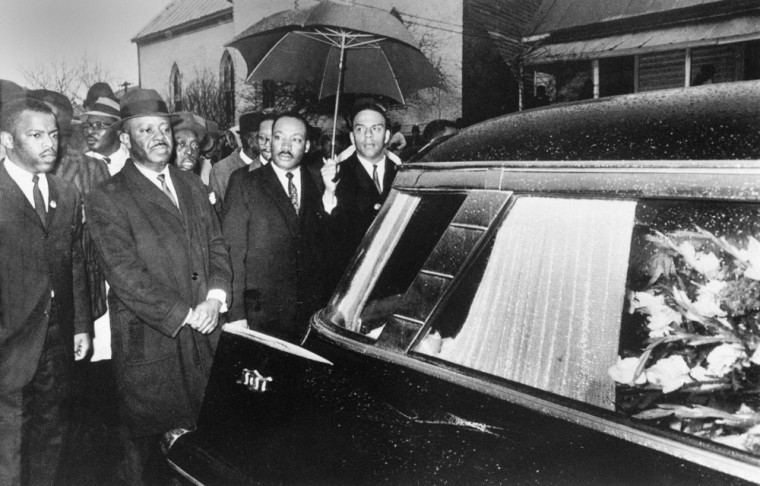 "He was up here quelling a disturbance and someone was killed," said Fowler's attorney, George Beck. "It's very unfortunate but it's certainly not murder. Under no circumstances could it be intentional murder or murder. The shooting was justified and the evidence will show this."
Doug Jones, a former U.S. attorney who won murder convictions of two ex-Klansmen in the Birmingham church bombing, said that unlike his case, the Marion case hinges on motive.
"This is not a random act of racially motivated crime. This is law enforcement," he said. "It's never been a question of who shot Jimmie Lee Jackson. It's under what circumstances, and whether there was criminal intent."
Previous run-ins with law
District Attorney Michael Jackson, who is not related to the victim, said Thursday that in probing the four-decade-old case, he learned that Fowler also shot a prisoner to death in 1966 at the city jail in Alabaster and struck his trooper supervisor in 1968.
Alabama Department of Public Safety records show that Fowler was fired on Sept. 30, 1968, but do not indicate the reason.
The Anniston Star first reported Thursday on Fowler's 1968 firing and the 1966 fatal shooting in Alabaster, which Fowler told the newspaper occurred when the man grabbed his billy club and began hitting him.
Fowler said little other than describing himself as a farmer. He was wearing a green knit shirt, brown casual pants and tennis shoes.
Shooting led to Selma protest
The shooting of Jackson inspired the "Bloody Sunday" protest at Selma on March 7, 1965, which set the stage for the Selma-to-Montgomery voting rights march later that month.
Rep. John Lewis of Georgia, a protest leader who was clubbed to the ground on Bloody Sunday, said he was gratified to learn of the indictment.
"It was the killing of Jimmie Lee Jackson that provoked the march from Selma to Montgomery. It was his death and his blood that gave us the Voting Rights Act of 1965," Lewis said in a statement. "This indictment will lead to closure. It will lead to healing. It will lead to reconciliation."
The indictment is the latest in a series of civil rights-era prosecutions across the South that have been resurrected after lying dormant for decades. Prosecutors have won convictions in the 1963 Birmingham church bombing that killed four black girls and in the 1964 killings of three civil rights volunteers near Philadelphia, Miss.