/ Source: The Associated Press
The 400-pound gorilla who ran amok in a Dutch zoo was back on display Saturday, while the woman he dragged along a path and bit a day earlier remained hospitalized.
Bokito, an 11-year-old male gorilla, slept apart from the females in his group on Friday night as he recovered from the tranquilizers that ended his brief taste of freedom at the Diergaarde Blijdorp zoo. He was reunited with the female gorillas on Saturday morning.
"He looks calm now ... as if he's thinking, my females and the children are safe and I'm with them," Ton Dorresteijn, director of the zoo in Rotterdam, told NOS television.
On Friday, Bokito apparently leapt over a moat surrounding the zoo's gorilla enclosure and clambered onto a path at the zoo, which was packed with visitors during a long holiday weekend in the Netherlands.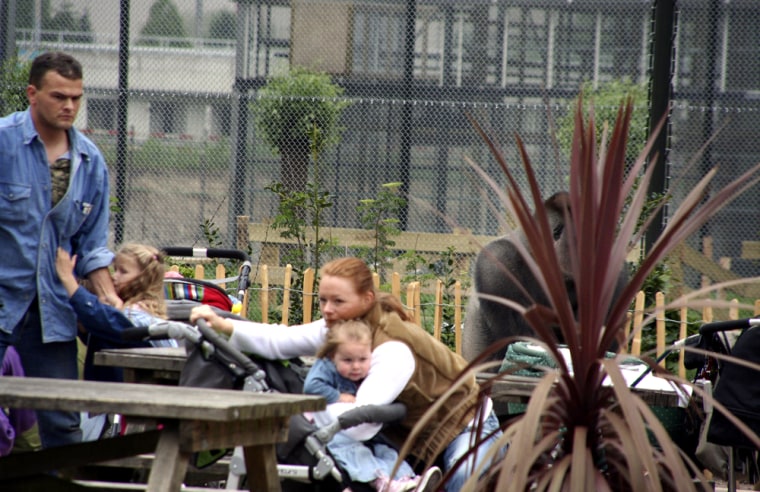 Bokito grabbed a woman, dragged her with him briefly and bit her before barging into a restaurant where he was barricaded in and shot with tranquilizer darts.
Three other people received minor injuries in the panic that broke out among zoo visitors.
Dutch media reported that Bokito also escaped from his enclosure at Berlin's zoo in 2004 before he was moved to Rotterdam.