/ Source: Forbes Traveler.com
Before the trilogy was filmed on Dominica, this Caribbean island was mostly off the radar. Even the post office was indifferent.
"We would have things shipped to us on location, and they would end up in the Dominican Republic," says Michael Singer, the films' unit publicist and author of a new book about their production, "Bring Me That Horizon: Pirates of the Caribbean — The Making of the Swashbuckling Movie Trilogy."
What a difference a $1 billion movie franchise makes. Since the first "Pirates" hit screens in 2003, tourism to Dominica has spiked 11 percent, driven in part by the films. With the release of the third film, other locations are hoping for a similar Depp-induced boost.
On , the film's set for , is still standing at Wallilabou Bay. And on Grand Bahama and in the Exumas, where film crews for the second and third films set up camp for 10 months, you'll find pirate-themed meals and souvenirs.
Fans of Jack Sparrow may want to stick to the film locations. But those interested in the startling history behind these larger-than-life characters (Henry Morgan, Captain Kidd, Blackbeard, et al) shouldn't miss out on the locales beyond Disney's domain. We've rounded up 10 Caribbean islands that are soaked through with real-life pirate lore.
Piracy (of the non-media-related variety) is alive and well: the ICC International Maritime Bureau recorded 41 attacks in the first three months of this year alone. But it's the group of 17th- and early 18th-century men (and occasional women) of piracy's Golden Age who truly capture our imaginations.
Immortalized by luminaries from Captain Charles Johnson in "A General History of the Robberies and Murders of the Most Notorious Pyrates" to Johnny Depp in various theme ride-inspired films, they preyed on the rich influx of goods (sugar, silver and slaves) to and from the New World.
"They had a field day," says David Cordingly, author of "Under the Black Flag: The Romance and the Reality of Life Among the Pirates." "The thousands of islands in the Caribbean made it almost impossible for authorities to police and very easy for pirates to pounce."
It started legally enough. During the 17th century, European powers continued to expand their colonial reach into the Caribbean. The British government hired privateers such as Henry Morgan and Edward "Blackbeard" Teach to protect their Caribbean interests and plunder enemy merchant ships. But with privateering outlawed in 1713, thousands of these legal pirates were suddenly out of work. Trouble ensued.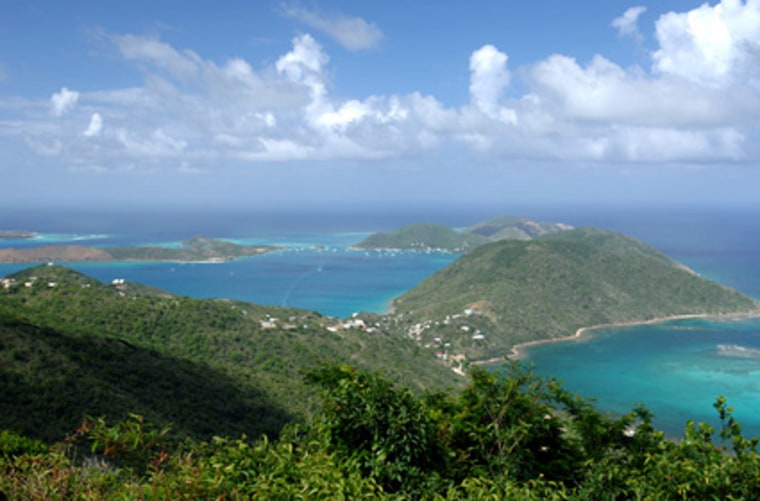 When the Spanish treasure fleet, laden with Peruvian silver, Mexican gold and Asian porcelain sank off the coast of Florida in July 1715, unemployed privateers from across the globe came for the spoils — and they stayed. Until the British government drove them away, they reigned supreme, attacking British and Spanish galleons alike, temporarily taking control of and burning Guadeloupe town to the ground.
"By our standards, they were nasty, vicious and brutal men," says Kenneth Kinkor of the Expedition Whydah Sea Lab and Learning Center, in Provincetown, Mass., home to artifacts from the only pirate shipwreck ever authenticated. "But they lived in a nasty, vicious and brutal age."
Indeed, some see pirates as veritable freedom fighters. By raiding ships, they complicated European attempts to exploit their colonies. They offered more egalitarian treatment to runaway slaves and brutalized sailors. And they took from the rich to give to, well, mostly themselves.
Nearly every Caribbean island, no matter how minute, bears the footprints of a pirate. Our list includes the usual suspects: Port Royal, 17th-century pirate refuge, considered the Sodom of the New World; and the "pirate republic" of Nassau, . But we've also added less-familiar islands.
, Venezuela, for example, was both desolate and isolated from the main Spanish shipping channel, making it a safe retreat for pirates on the lam. And , in the Honduran Bay Islands, may today be a quiet scuba diving destination, but in the 17th century, it was inhabited by hundreds of pirates, including Henry Morgan, whose treasure might still be buried there.
Of course, you don't need to leave the U.S. — or your home, for that matter — to indulge in pirate lore. Two years ago, former Philadelphia 76ers president Pat Croce opened the Pirate Soul Museum in , a collection of hundreds of pirate artifacts, including Blackbeard's very own blunderbuss. The International Pirate Society threw its first pirate convention in New Orleans last month, attracting three times as many fans as they expected. And next week, CBS launches "Pirate Master," a reality show where contestants hunt for a $1 million hidden treasure.
To truly sail in their wake, however, you'll need to head to the Caribbean.