/ Source: The Associated Press
The cold case trial got under way Wednesday in the deaths of two black teenagers who were beaten and dumped still alive into the Mississippi River during the state's dark days of racial brutality.
Ku Klux Klansman James Ford Seale faces federal kidnapping and conspiracy charges — along with potentially damaging testimony from a man also charged back in 1964. U.S. District Judge Henry T. Wingate began questioning prospective jurors Wednesday.
"We're at the doorstep of justice," said Thomas Moore, the brother of one of the victims, Charles Eddie Moore.
For decades, books and news accounts treated the killings of Moore and Henry Hezekiah Dee as footnotes in Mississippi's troubled history. They were 19-year-old friends who were hitchhiking on May 2, 1964, near Meadville when carloads of Ku Klux Klansmen were chasing rumors of a possible armed insurrection by black people in the area.
Anatomy of a murder
Recent court records said the two were driven to the Homochitto National Forest and beaten, then stuffed into a trunk and driven more than 70 miles to the Mississippi River near Vicksburg. They were weighted down with engine parts and dumped, still breathing, into the Mississippi.
Their bodies were found about two months later, when authorities were conducting a massive search for slain civil rights workers Michael Schwerner, James Chaney and Andrew Goodman, who disappeared from central Mississippi's Neshoba County on June 21, 1964.
Seale and reputed Klansman Charles Marcus Edwards were arrested in 1964 in the deaths of Dee and Moore.
But the FBI was consumed by the "Mississippi Burning" investigation of the three civil rights workers and the Dee-Moore case was turned over to local authorities, who threw out all charges against Seale and Edwards.
The Justice Department in 2000 reopened an investigation.
Edwards has been granted immunity and is expected to testify for the prosecution.
Probing attitudes on race
Each potential juror in the Seale case was required to fill out an extensive questionnaire that touched on a wide range of topics designed to reveal attitudes about race: Have you or any of your relatives ever belonged to the Klan or the NAACP? What do you think about interracial relationships? Do you attend religious services with people of other races?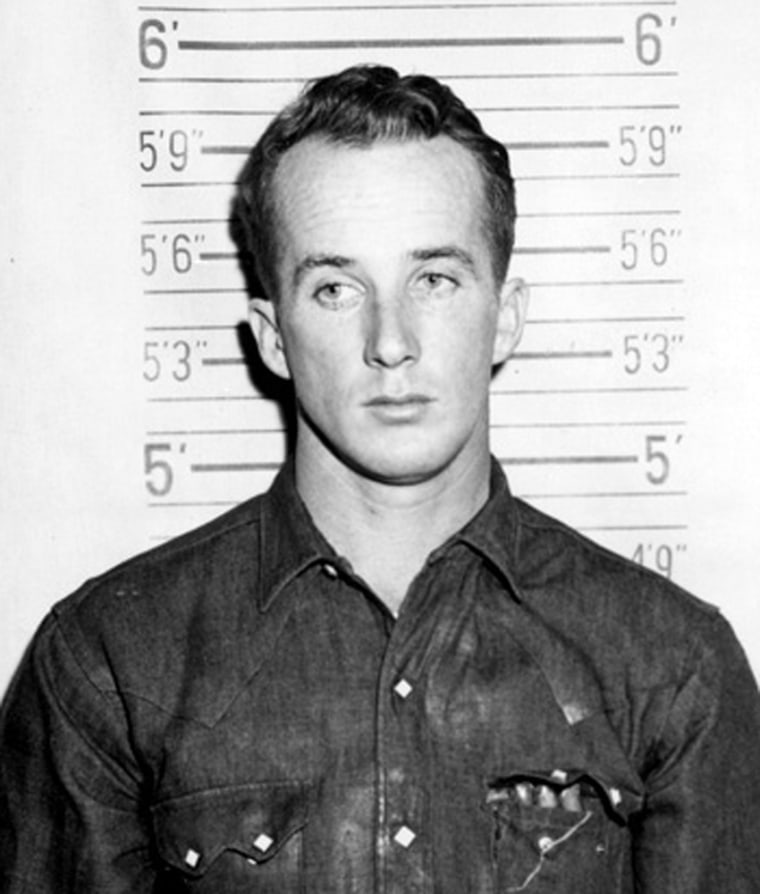 One of Seale's attorneys, assistant public defender Kathy Nester, said during a pretrial hearing in April that she worried the questionnaire could cause "racial hysteria."
"It goes beyond playing the race card. It puts the whole deck into play," Nester said.
Paige Fitzgerald, an attorney for the civil rights division of the U.S. Justice Department, said it's important to ask potential jurors a wide range of questions.
"The government is not inserting race into this case," Fitzgerald said.
Subject of documentary
Thomas Moore and two of Dee's sisters — Thelma Collins, 70, of Springfield, La.; and Mary Nell Byrd, 61, of Natchez, Miss. — spoke to The Associated Press on Tuesday in Jackson during an interview arranged by Canadian Broadcasting Corp. documentary maker David Ridgen.
Since 2005, Ridgen and Thomas Moore have pushed federal officials to reopen the case. Ridgen's film, "Mississippi Cold Case," is set to air June 2 on MSNBC.
"I try not to think about it so much because, you know, it's done now," Collins said of her brother's death. "But every time I think about it, I shed a tear."
Dee and Charles Moore were not troublemakers, their families say. "My thing is, Charles Moore and Henry Dee wasn't bothering anybody," Thomas Moore said Tuesday. "And for them to be butchered, tormented, hassled and drowned in the river — it was pretty bad."
Collins and Moore said they're prepared for any outcome in the Seale trial.
"I just have it in my heart that they're going to do the right thing," Collins said.
Moore has already planned what he'll do after the trial, regardless of the outcome.
"The last thing that I'm going to do when I leave Mississippi, I'm going to go to that cemetery, that Mount Olive Cemetery. I'm going to tell Charles Moore, 'I told you that I (would) see it to the end."'
Familiar questions, touchy subject
The tableau — lawyers questioning would-be jurors about their thoughts on race before picking them to judge facts in crimes that date to the civil rights era — has become a familiar one in the South.
Rita Schwerner Bender, the widow of a civil rights worker killed elsewhere in Mississippi in 1964, said there is value in American society re-examining long-dormant cases from an era of racial brutality.
"On the one hand, you could say it's old because it happened so long ago," Bender said in an interview from her law office in Seattle. "On the other hand, the very fact that there has been no acknowledgment until now indicates that it is not old history. It's present business."
Mitch Moran, a lawyer who represented the man convicted in Michael Schwerner's death, disagreed. He called the revival of decades-old cases "a political movement."
"It's a new thing, I guess, digging these cases up, trying to find a jury that is going to apply the law and not feel like they are supposed to come up with a certain verdict," said Moran, of Carthage, Miss.
Moran defended Klan leader Edgar Ray Killen in 2005, when the state of Mississippi brought the first murder case in the slayings of Michael Schwerner and fellow civil-rights workers James Chaney and Andrew Goodman. A jury convicted Killen of manslaughter, and he is serving a 60-year sentence.