/ Source: The Associated Press
An Ohio State University professor famous for his climate change research in glacier fields is one of this year's recipients of the National Medal of Science from the White House.
Lonnie Thompson, a glaciologist, is one of eight researchers who will receive the award this summer during a White House ceremony.
Thompson has worked for nearly three decades, leading more than 50 research expeditions to ice caps and glaciers on five continents, the university said. His work has included retrieving ice cores, some dating back more than 750,000 years.
Refrigerated storage rooms at the university house more than four miles of the 4-inch-thick cores. Thompson and his colleagues study dust, chlorine, sulfate and oxygen to determine past droughts, monsoons, volcanic eruptions and temperature records.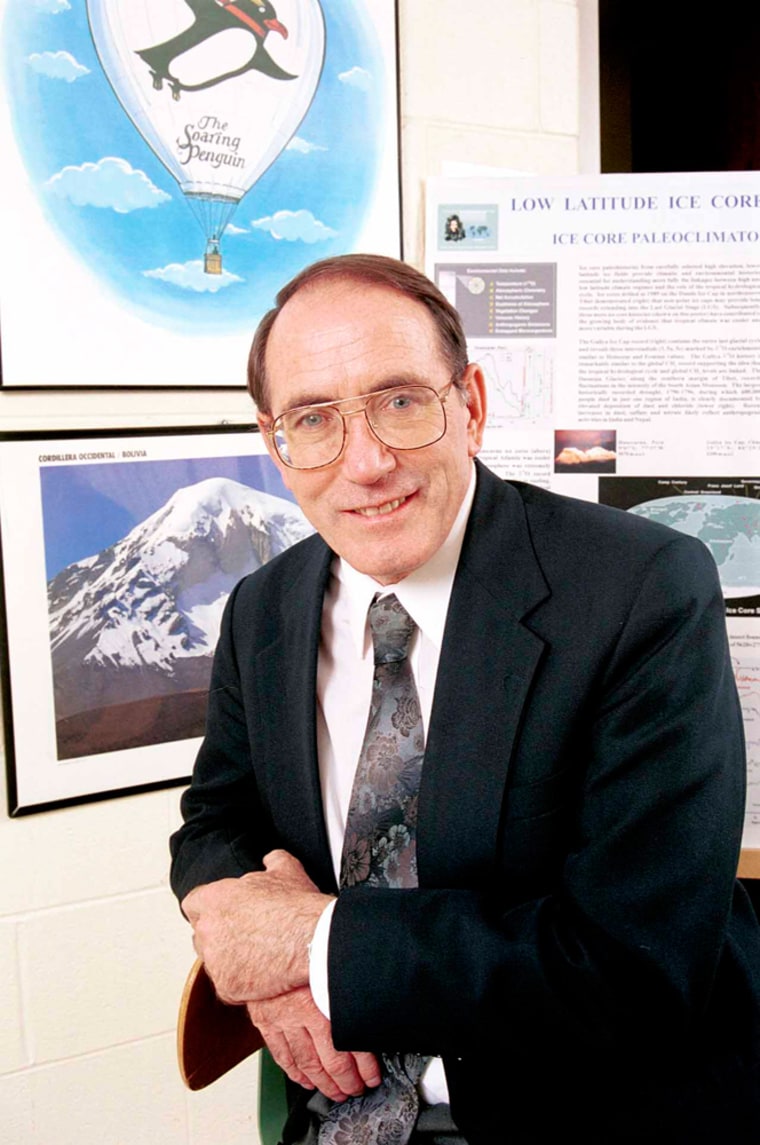 His work has shown that the last 50 years marked the warmest period in recorded history, the university said.
"The loss of our glaciers is the most visible evidence of global warming we have," said Thompson. "They store the history of many of the climate's most crucial variables that affect the earth's systems, and their loss is easily apparent to anyone who might take notice."
In 2001, Thompson predicted the snows of Mount Kilimanjaro in Tanzania would disappear within the next 20 years. He also has found ancient plants exposed for the first time in 5,000 years at the Quelccaya ice cap in the Andes in Peru, the largest ice sheet in the tropics.
Thompson, who grew up in Gassaway, W.Va., studied coal geology at Ohio State, where he also earned his doctorate degree.
Among Thompson's other awards is the 2002 Heineken Prize for Environmental Science from the Royal Netherlands Academy of Arts and Sciences and the 2002 Vega Medal from the Swedish Society for Anthropology and Geography.
In 2005, he was elected to the National Academy of Sciences and served as an adviser to former Vice President Al Gore for the 2006 documentary "An Inconvenient Truth."
"His work is the most serious warning cry yet that it is time to change our ways, and protect our children's future," Gore said.