/ Source: The Associated Press
A man accused of kidnapping and killing Kansas teenager Kelsey Smith was convicted 11 years ago of threatening his sister at knifepoint.
According to court records obtained by The Associated Press on Friday, a judge convicted Edwin R. Hall after he pleaded no contest in May 1996 and removed him from his adoptive home. Hall was then placed in state custody.
Hall, 26, was charged Thursday with first-degree murder and aggravated kidnapping of Smith at a Target parking lot in suburban Kansas City. His bond was set at $5 million.
The Johnson County District Attorney's office said Friday that Smith was strangled with a ligature, though spokesman Brian Burgess would not say exactly what was used.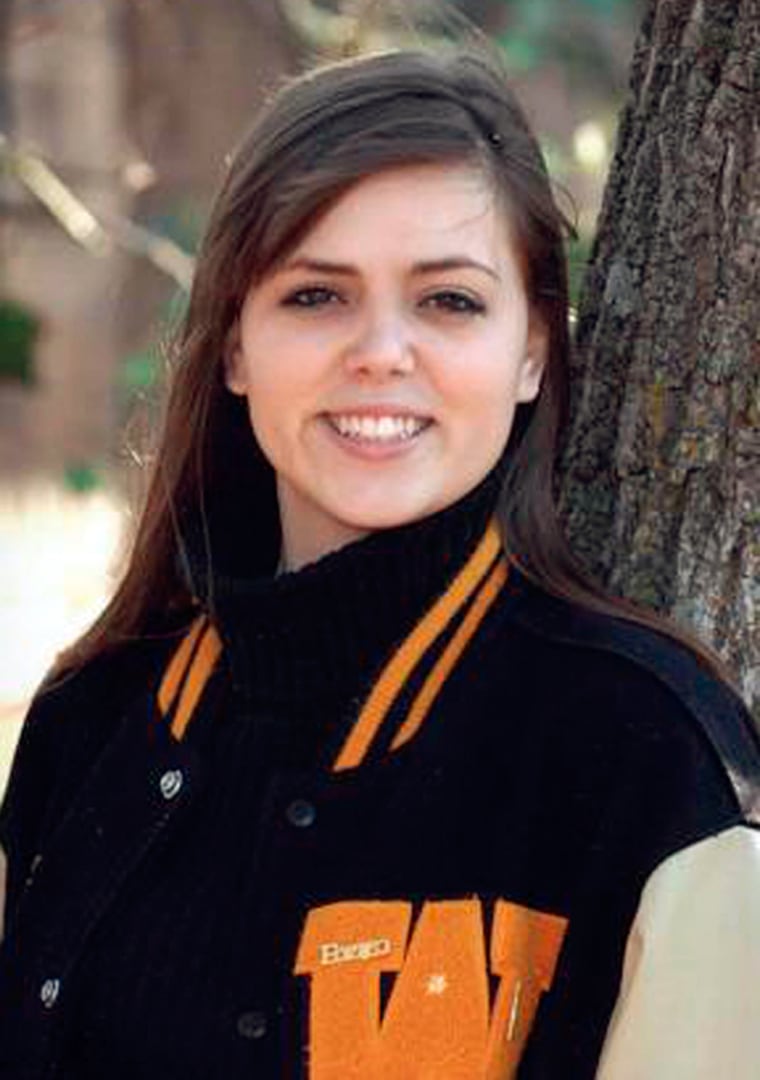 Hall's adoptive parents, Carol and Don Hall, of Emporia, didn't immediately return a call placed by the AP. However, Carol Hall told The Emporia Gazette that Edwin did something when he was 15 that made the couple feel he was a danger to the family. She did not provide details of the incident to the newspaper but said the couple felt they would have to give up Edwin, whom they had adopted when he was 7.
"That was the last time he was in our home," Carol Hall told The Gazette about the incident that occurred when Edwin was 15. The Halls hoped then that someone would be able "to get him the help that he needed," she said.
MySpace presence?
A MySpace Web page that appears to belong to Hall refers to interests that include "eating small children and harming small animals."
Only the name "Jack," which Hall is known by to neighbors, is used on the page, and the picture posted strongly resembles the 26-year-old.
The person on the MySpace page also uses the same age and location as Hall, and a person with the same name as his wife, Aletha, has a page linked to "Jack's."
In a photo on the page, the man is posing with a young boy. Neighbors said Hall and his wife have a 4-year-old son.
It was Hall's neighbors who told police he resembled the man they were looking for.
Cameron Migues, 30, said he and his wife laughed when they noticed a similarity between Hall and the man pictured in a surveillance video that police were using to solicit leads in the abduction. But then a video of the truck was released, and "we put two and two together," said Migues, who called a police hot line Wednesday morning.
Hall was being held at the Johnson County jail and appeared in court via a video feed looking tired and downcast. He spoke briefly, waiving reading of the charges until he could hire his own attorney. His next appearance was scheduled for June 14.
If convicted, he faces a minimum sentence of 25 years to life in prison for the murder charge and more than 12 years for aggravated kidnapping, Johnson County District Attorney Phill Kline said.
Kline said it was unclear whether the case would be tried in state or federal court but that the death penalty would be possible either way.
It is a federal offense to cross state lines while committing a kidnapping resulting in a death. Authorities have not said how or where Smith was killed.
"If we believe the crime is severe enough, and we do in this case, we will go to the jurisdiction that provides the most severe penalty," Kline said. "The discussions continue almost around the clock."
'He loved his son so much'
Detectives talked to Hall shortly after Smith's body was found Wednesday in a wooded area in Missouri.
Authorities have declined to offer a motive but say there is no evidence that Smith and Hall knew each other.
Neighbor Harold Barry, 50, said he was surprised when he heard Hall had been arrested. Hall recently helped him repair his pickup truck, he said.
"If I can go see him, I will see if I can help him out," said Barry, who added that Hall seemed especially close to his son.
"He loved his son his so much," Barry said. "He had his small kid in that truck every time I saw him."
Smith had been missing since Saturday night, when she went to a Target store in the Kansas City suburb of Overland Park to buy a gift for her boyfriend.
Surveillance video showed her being forced into her car around 7:10 p.m., and the car drove off. It was found in a nearby mall parking lot about two hours later.