/ Source: The Associated Press
Forget about the $350 stilettos. Shoes with status these days come with $1,000 price tags. And $600 handbags have become so bourgeois. A-listers don't want to be seen with anything costing less than $5,000.
It's no secret that luxury sales have been booming over the past six years. But at a time when the average American is grousing about meager wage growth and feeling strapped by a 30-cent spike in the price of gas, splurging by the wealthy has risen to gaudy proportions as the super rich seek new heights in pampering, price tags and one-of-a-kind items that set them apart.
"There's this insatiable appetite for the most luxurious," said Faith Hope Consolo, chairman of Prudential Douglas Elliman's retail leasing sales division, who has brought European designers including Versace and Valentino to the U.S. over the past two decades.
Luxury sales worldwide topped $150 billion last year, of which 30 percent came from the U.S., where such sales have been rebounding after taking a pause following the 2001 terrorist attacks, according to Telsey Advisory Group's James Hurley.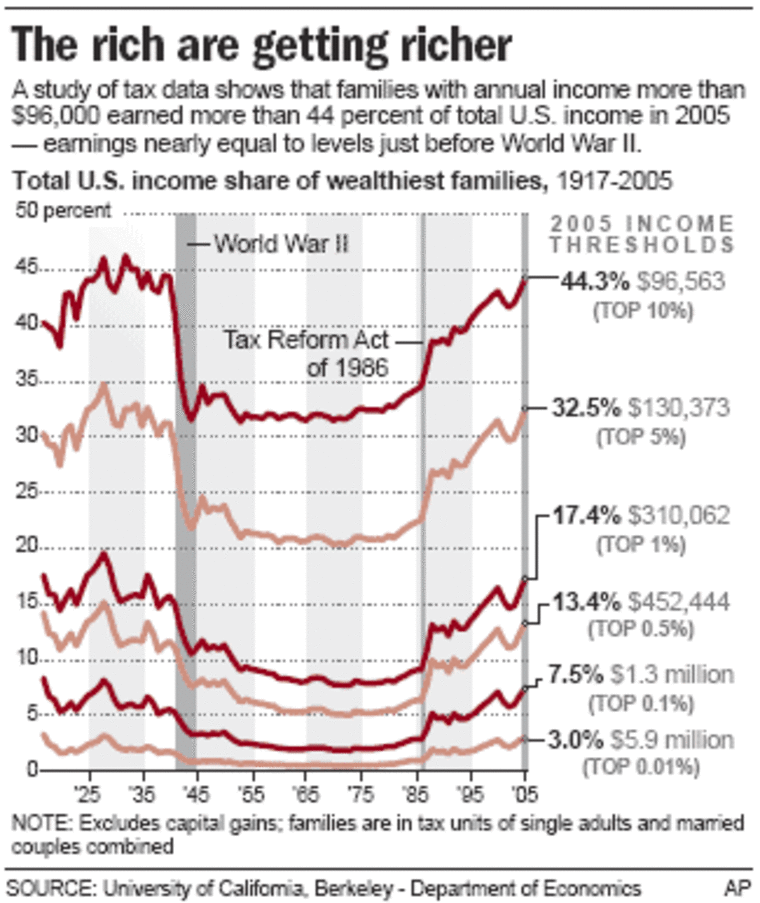 While U.S. store executives say that the weakening dollar has fueled a surge of tourists from Asia and emerging countries like Russia, whom experts say tend to go for the bling, luxury stores don't have to just wait for foreigners. Sure, investment bankers and Internet entrepreneurs have kept luxury sales booming, but the latest source of new wealth are hedge fund managers — the top 25 last year made more than a combined $14 billion a year, according to Institutional Investor.
Experts believe luxury spending — growing at double-digit rates for many high-end purveyors — won't lose momentum.
Some social experts warn the trend will only increase tensions between the haves and have nots.
The over-the-top splurging is happening at a time when the income gap between the wealthy — those making more than $350,000 — and everyone else is the widest since the Depression Era. And while the average American worker's income increased 4.6 percent in 2006, the wealthy have enjoyed double-digit gains.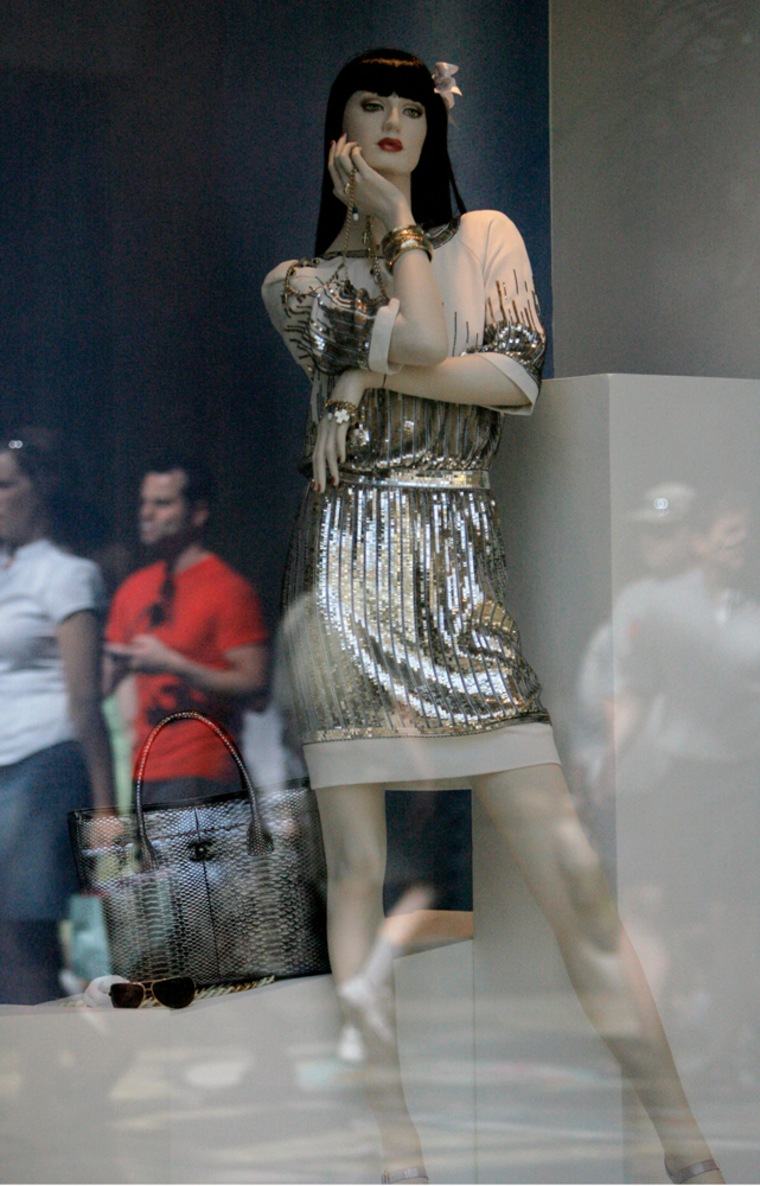 According to Carol Brodie, chief luxury officer at CurtCo Media, the publisher of the Robb Report, whose annual issue features the year's best-of-the-best like a $330,000 Mikimoto golden pearl choker, the super rich don't want just the expensive. What they are looking for is the rarest item, something that is custom-made and the best quality.
Unlike the 1980s and 1990s, "it's not about the logos," she said. "It shouts quietly."
Montblanc recently sold a $700,000-plus pen just a few days after it showed up in the New York store. The pen, adorned with rubies, sapphires and diamonds, took 15 months to handcraft. At Cartier, $1 million to $2 million sales checks — rare only a few years ago — is occurring a couple times a month at its North American boutiques.
Frederic de Narp, CEO and president of Cartier North America, said the largest bill tallied by a customer on a single visit last year topped $11 million. He would not give specifics on the purchase.
Bulgari also reports that single purchases in the millions of dollars are becoming more common in the States.
Louis Vuitton this spring pre-sold its limited number of $40,000-plus handbags made up of a patchwork of samples from different spring and summer collections. The bags cost only slightly less than the median household income of $46,326, as reported by the Census Bureau.
Even Coach Inc., whose bags average $300, is extending its reach to the next tier. Last year, the handbag maker introduced a collection of limited edition $10,000 crocodile handbags.
Designers and retailers are also going to new lengths to cater to these wealthy buyers — Tom Ford's new store in Manhattan has a butler who will bring drinks or order lunch.
With luxury merchants generating at least $8,000 in revenue per square foot — about 10 times what a middlebrow retailer takes, according to Consolo, these boutiques can afford the frills. But these stores can't afford to be snooty about who they serve.
As luxury companies expand their stores or open new ones in such major cities as New York, Las Vegas and Washington, and reach out into wealthier towns like Chevy Chase, Md., they have to be careful about giving all customers who walk in the door the VIP treatment. Even celebrities seem like to shop in Juicy Couture sweats.
"Stores have to be more welcoming regardless of who they are," said Jim Taylor, vice chairman of the Harrison Group, a marketing consultancy. He noted that based on a comprehensive Harrison study on the wealthy, most of the well-heeled interviewed say they have not been treated well.
Nevertheless, the prices on luxury goods keep going up as stores don't see any consumer resistance. According to Kelly Bensimon, founding editor of Elle Accessories, only a few years ago, the must-have bag retailed for $500; now the "it" bags go for well over a $1,000.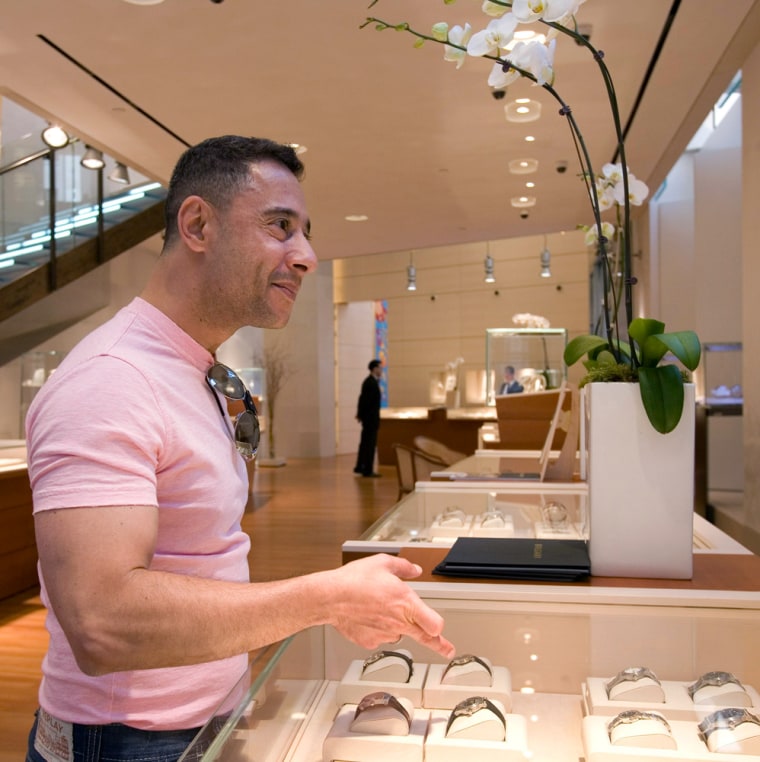 Trend experts say the shoe designer du jour is Christian Louboutin, whose prices top $1,000.
"Whether it's a handbag, shoe, or watch, the price of keeping up has gone up," said Bensimon. "In order for you to be that woman, you have to have a serious bank account."
Allison Weiss Brady, 36, a venture capitalist and philanthropist who is on the board of her family foundation, said she likes to be practical when buying handbags preferring to buy bags in basic colors. Still, she spends $20,000 per season on accessories and typically spends $5,000 per bag, much more than the $2,000 she used to spend a few years ago.
Among Brady's most prized finds recently is a multicolored lizard Fendi handbag for $4,960.
Nadine Absolam, a 32-year-old Brooklyn resident, says she likes to have the trendiest designer items, but she said it's getting harder to come up with the cash.
"My first priority should be my bills. But these designers bring out so many hot items that you must have these things," said the Pilates instructor. "I am always late with my bills."
Absolam spends about $1,000 in clothing and accessories per month, about half of her monthly salary. One of her most recent buys was a $1,100 Gucci messenger bag; her boyfriend last Christmas bought her Fendi's "Spy bag," priced at around $3,000 and coveted by fashionistas.
"I can't keep wearing my Spy bag. I have to change it," to look fresh, Absolam said.
Others like Jennifer Sandovan, 28 of Yonkers, N.Y., say they just don't want to be part of it.
"I think it's a waste," she said. The most Sandovan pays for a handbag is $50.