/ Source: Forbes Traveler.com
Discretion is a paramount concern at the in Miami.
"U2 stayed with us for a week, and no one knew they were here," says Devyani Singh, director of public relations. To keep their A-listers happy, the hotel employs a dedicated "entertainment sales manager" whose sole responsibility is look after famous guests.
"We thought it was important for someone to be in touch with the assistants and publicists," says Singh. "She's one-stop shopping for anything the celebrity needs."
It doesn't hurt that the hotel has a virtual celebrity wing — the residential tower. Set apart from the rest of the hotel, the tower has expansive suites, its own concierge and butler service, and a modest lobby which isn't conducive to loitering. Beyonce and Jay-Z approve.
"Most hotels that cater to famous people need to be completely private and create a sanctuary," explains Philippe Kjellgren, co-founder and president of , an independent hotel reviewer specializing in luxury accommodations. "There usually has to be a separate entrance so celebrities can sneak in without anyone knowing."
Or you can always just rent the place out. Case in point: Richard Branson's in the British Virgin Islands. Luminaries including Mel Gibson, Oprah Winfrey and Steven Spielberg have stayed there, some of them renting out the entire property at a rack rate of $46,000 per night.
The , a private island in Fiji, where Tom Cruise and Katie Holmes as well as Keith Richards and his family have sojourned, is a slightly less exclusive option. Eleven couples there share the resort's 2,200 acres, along with dozens of cozy inlets and beaches.
And while rest and relaxation is important, you don't want to miss a call from your agent. All the suites at the , located in Johannesburg and favored by a certain Chicago-based television hostess, have discreet workstations with multi-telephone lines, fax and ISDN connections. There's even an IT butler on hand.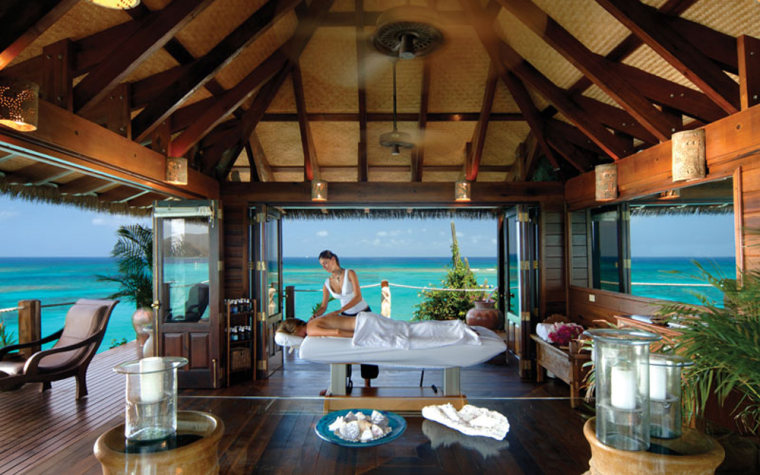 As for in-room entertainment, it's hard to beat the amenties at , the Jamaican former home of author Ian Fleming favored by the likes of Sting and Johnny Depp. One of the villas there boasts a luxurious media room complete with a theater-sized movie screen, surround sound, and satellite television. The DVD collection? Bond. All Bond.
But if you can't find exactly the hideaway you're looking for, you can always build one yourself. Donald Trump and three of his children are currently constructing Trump at Cap Cana in the Dominican Republic. A condo hotel, golf courses, and villas are well on their way to being realized; within the first few hours of a recent sales auction, a jaw-dropping $350 million worth of real estate was sold. One of the key reasons for the development was to create a retreat for the Trump Clan where they can "feel at home."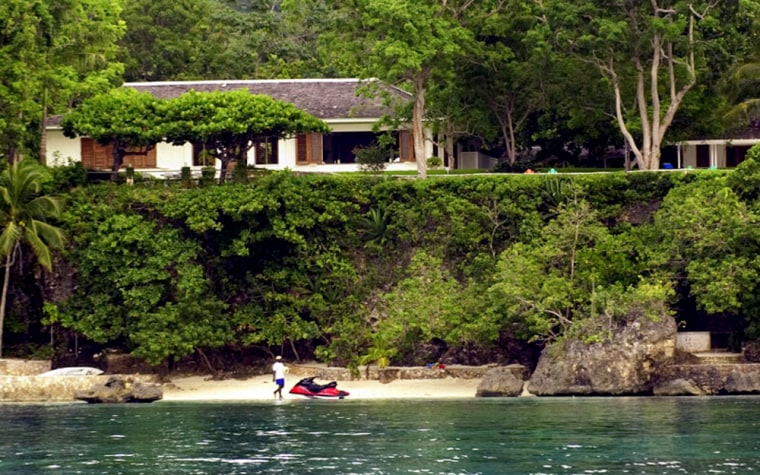 Because at the end of the day, everyone (celebrity or not) is looking for a little relaxation. "Famous people are well traveled and wealthy and looking for a place where they're comfortable and belong," offers Singh. She recalls that a publicist once called the Setai to warn that a starlet was arriving with the expressed intent to hibernate in her room.