/ Source: The Associated Press
A black teenager who once faced attempted murder and conspiracy charges in the beating of a white schoolmate amid growing racial tension at their high school was convicted Thursday on lesser, but still serious, felony charges.
After the attempted murder charges were reduced by a prosecutor earlier this week, an all-white six-member jury found Mychal Bell, 17, guilty of the new charges: aggravated second-degree battery and conspiracy to commit aggravated second-degree battery. Those charges could lead to a sentence of more than 20 years for Bell, who would have faced decades more in prison on the attempted murder counts.
"The appellate court now gets a chance to set this right," defense attorney Blane Williams said.
Sentencing was set for July 31.
Once the verdict was read, Bell's family and the family of beating victim Justin Barker, also 17, remained quiet. After court was recessed, Bell's father, Marcus Jones, rushed angrily from the courtroom and slammed a door. Deputies detained in the courthouse lobby briefly but released amid pleas from his family.
"The best thing, if you're black in this town, is to stay out of the system, because once they get you, you're done for. You're not getting out," Edna Thompson, a longtime friend of the Bells, said later.
Bell was among six blacks arrested in the Dec. 4 beating of Barker. The initial attempted murder charges filed against Bell and four others drew widespread attention and protests that the charges were out of proportion to the crime. Prosecutors have not said why they reduced Bell's charges Monday or whether they will also reduce the same charges against four other teens accused in the beating. Charges against the sixth teen have not been made public because of his age.
Nooses found in tree
Racial tensions in Jena — a town of 2,900 with about 350 black residents — were raised in September when high school students found three nooses hanging from a tree on campus. The nooses appeared after a black student sat under the tree, traditionally used by white students as a gathering spot.
The five-woman, one-man jury started deliberating around 11 a.m. Thursday and returned around 2 p.m. In closing arguments, Walters showed them emergency room photographs of Barker taken after the attack. They showed Barker's badly swollen face with one blackened eye swollen completely shut.
Aggravated second-degree battery includes the use of a dangerous weapon and Walters said the shoes the attackers used to kick Barker after he was knocked unconscious constituted weapons. As for the conspiracy charge, Walters said Bell took part in the attack with others. That constitutes conspiracy, he said, even if there was no specific plan to attack Barker.
Trying to head off the possibility that jurors might convict Bell of a lesser crime, Reed referred to the pictures of Barker's battered face. "Is that simple battery? It is not," Walters said.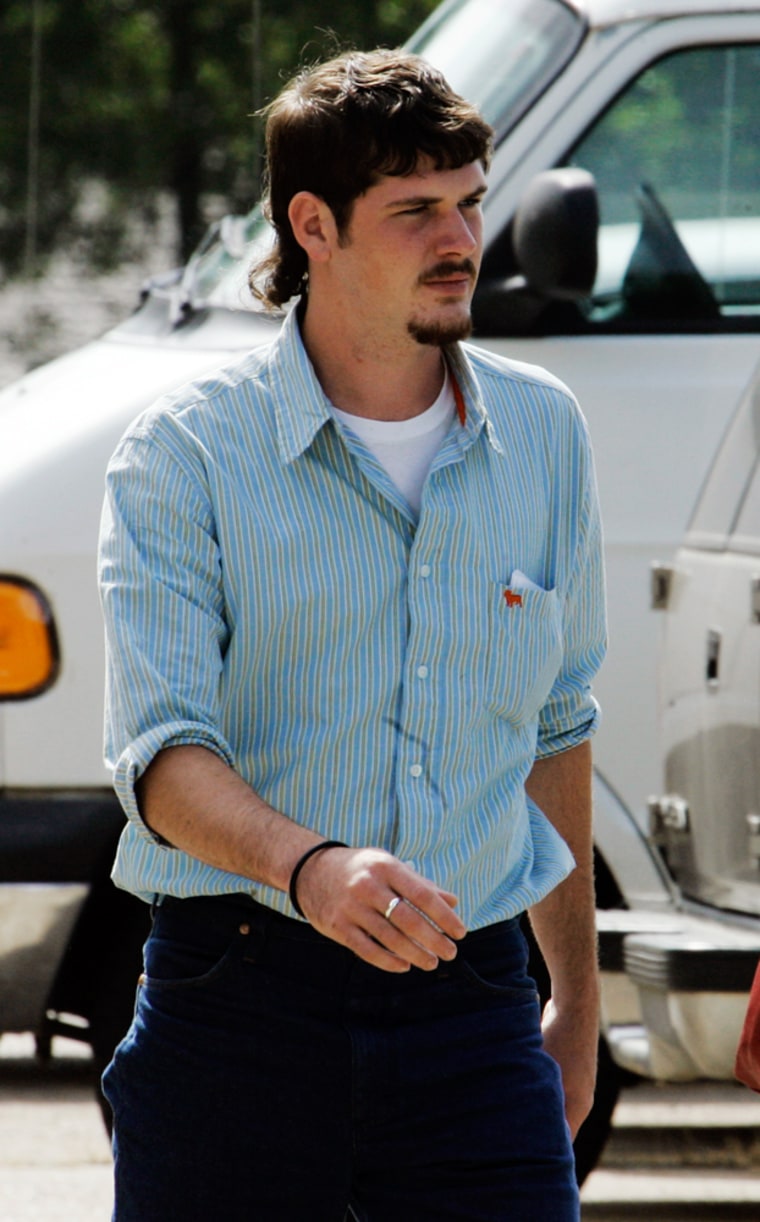 Williams had rested his case Wednesday without calling any witnesses, a decision criticized by some of Bell's supporters but one he defended Thursday. "People who watched this whole trial saw that it was not proven beyond a reasonable doubt on these two charges," Williams said.
Williams told the jury that Walters had failed to prove that Bell had even taken part in a crime, much less an attack with a weapon. A day earlier Barker had testified that he was struck from behind and immediately went unconscious; there was conflicting testimony from witnesses as to whether the initial attacker was Bell and whether that attacker was wearing a green hooded jacket or a red shirt.
Williams also sought to raise doubt about Barker's testimony that he still suffers headaches and forgetfulness since the beating. He noted a nurse's testimony that Barker had a history of migraines before the fight. "If I say I have memory loss, can anybody know if I have it?" Williams asked.
Difficult to find black jurors?
Williams and Walters differed on the significance of Barker having attended a nighttime class ring ceremony hours after the attack. Walters said Barker skipped a reception after the ceremony because of lingering pain from the beating.
"You get your ring. What else does a high schooler want — a reception? More speeches?" Williams said.
As for the conspiracy charge, Williams said high school students usually congregate in the same, cliquish groups all the time. That does not constitute a conspiracy, he argued.
The jury was seated Tuesday. Williams said he was comfortable with an all-white jury, acknowledging that it is difficult to find black jurors in LaSalle Parish, which has only about a 12 percent black population.
Barker, 17, testified Wednesday that he was attacked outside of the high school gym while his girlfriend was walking ahead of him on Dec. 4. Barker said they had turned to avoid a group of black students.
In September, three white students were suspended for the noose incident, but no criminal charges were filed.