He was a secret undercover informant in the heart of the Capitol, and an unlikely linchpin in the government's Washington influence peddling investigation that netted a powerful six-term congressman.
Prosecutors, for the first time, say it was only with the assistance of a young, twenty-something, congressional staffer named Will Heaton, and weeks of secretly taped conversations with his boss, which enabled them to finally bring down Ohio Republican Rep. Bob Ney, compelling Ney to plead guilty in the Jack Abramoff lobbying scandal.
Now, after pleading guilty to a single felony count himself in the lobbying conspiracy - and facing a stiff prison sentence, Heaton wants a federal judge to grant him leniency.
Heaton admitted to conspiring with Ney, Abramoff and others to accept pricey vacations, meals, drinks, golf outings, tickets to entertainment events and contributions to Ney's campaign in exchange for actions by the congressman that benefited Abramoff's clients.
But as a reward for his help, the Justice Department is also urging U.S. District Judge Ellen Huvelle to consider lowering the sentencing guidelines and granting the former House aide home detention.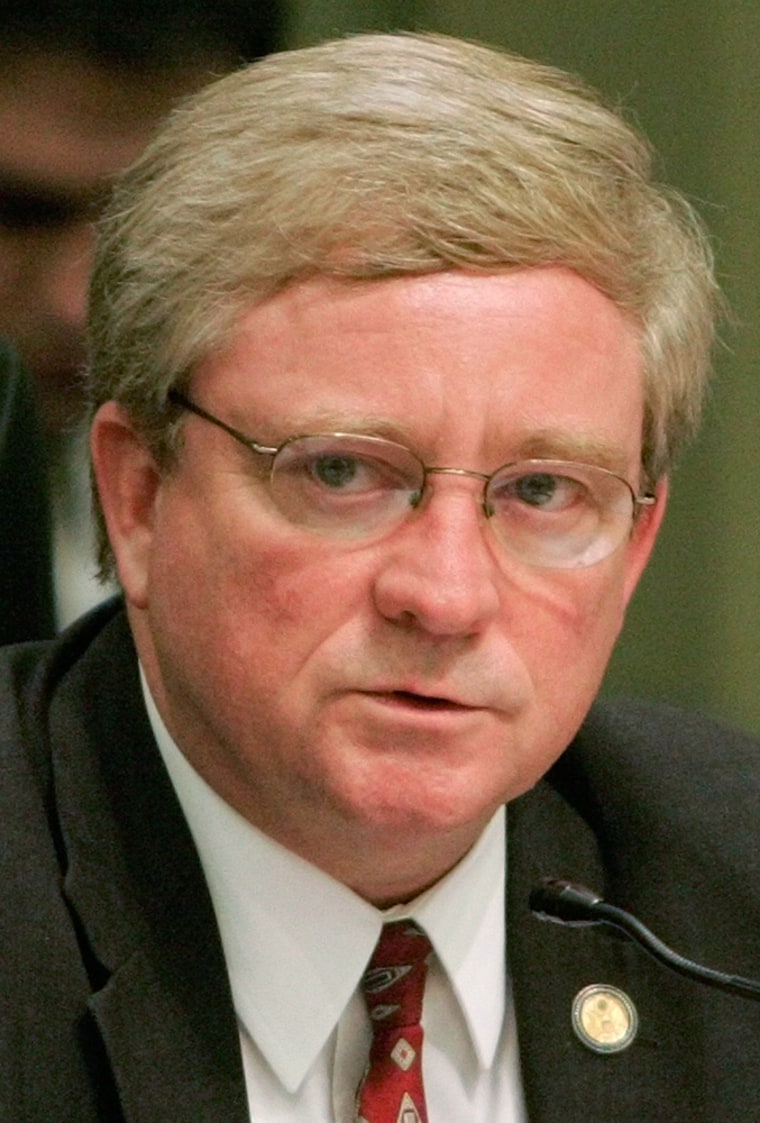 Heaton will learn his fate next week when he is scheduled to be sentenced by Huvelle. In a letter to the judge Heaton says, "I fully accept responsibility for my actions ...there is no excuse for what I did."
Prosecutors argue, in newly released court documents, that without his "exceptionally important" cooperation the congressman would never have been brought to justice. The aide's lawyers write, "It's quite was possible that the congressman would have contested the prosecution at trial, bringing uncertainty as to whether he ever would have been held accountable for his grave abuse of Congressional office."
Bob Ney, is currently serving a 30-month sentence at the Federal Correctional Institute in Morgantown, West Virginia.
The tapes
Heaton agreed to cooperate in the investigation of Ney, and at the government's request and direction, recorded telephone calls and a two-and-a-half hour meeting with Ney.
A Justice Department official said Friday that Heaton wore a wire to record a luncheon meeting he had with Ney, but that meeting did not take place at the Capitol or in a congressional office.  And the DOJ said that the telephone that Heaton used to record conversations with Ney was not located in the Congressman's office.
Heaton then participated in hours of debriefings, often on weekends and late at night so that he could continue working for Ney without arousing suspicion that he was cooperating with the government.  He also turned over documents from Ney's office that the government had been unable to obtain from any other source, even from its subpoena of Congressman's office.
The Justice Department said, "Mr. Heaton's cooperation with the government was difficult, extensive, and crucial in the prosecution of the Congressman." 
Prosecutors further said that Heaton "conscientiously followed the instructions given him by the FBI, notwithstanding that he was cooperating in an investigation of his one-time friend and mentor Bob Ney."  Officials said the tapes made by Heaton, "captured important circumstantial evidence that statements Ney had made to others about matters material to the investigation were false or intentionally misleading."
Prosecutors said through many hours of debriefing, "Heaton also provided valuable insight into Ney's corrupt activities, recounting conversations with Ney wherein Ney had made damaging admissions."
For example, Heaton described a conversation with Ney that took place after newspapers began printing negative stories about Abramoff in February 2004. In light of the scrutiny of Abramoff, Ney told Heaton that he would begin paying for his own meals and drinks with a credit card at Abramoff's Signatures restaurant,  in an attempt to establish a paper trail that Ney paid for his bills there.
The prosecutors further wrote that because Ney knew he had confided in Heaton and that Heaton had observed and participated in certain aspects of Ney's corrupt relationships, "Heaton's decision to cooperate in the case was likely an important factor in Ney's decision to resolve his liability with the government by pleading guilty."
Inexperienced staffers
Heaton was a 23 year-old staffer in Ney's Washington office. Ney was a six-term House member from a conservative district in eastern Ohio. Within a year of being hired, the congressman offered Heaton a promotion that he just couldn't refuse, though he tried.
Heaton, now 29, joined Ney's office in August 2001 as Ney's executive assistant. Before that he had little job experience. He was a Congressional Page in high school and worked for the Clerk of the House after graduating from college.
As an executive assistant for Ney, Heaton essentially was tasked with following Ney around the Capitol and keeping him on schedule.  But in February 2002, despite Heaton's inexperience, Ney tapped him to replace Neil Volz as his chief of staff.
In a letter to the judge asking for leniency, Peggy Sampson, the Republican Page Supervisor for the past 20 years, writes, Heaton struggled with accepting the promotion.  She said he took the job, "only after first turning down the position, then reconsidering and accepting the job at the persistent bidding of his Member, former Congressman Bob Ney."
Heaton became the youngest chief of staff on Capitol Hill.
But it was precisely his youth and inexperience that convinced Ney that Heaton was the perfect person to replace Volz who left to work for Abramoff's expanding lobbying empire.
According to court documents, in selecting Heaton for this position, Ney confided to Volz, that he valued Heaton's inexperience and deferential attitude, especially where other, more seasoned candidates might "get up and walk out of dinner because it was too expensive" and violated the $50 per occasion maximum gift value.
Heaton's lawyers write, "Ney intentionally hired and quicklyse
promoted young, inexperienced staffers - who did not receive any formal ethics training from Congress - so that the staffers would have neither the knowledge nor the maturity to question Ney's conduct."
What Heaton didn't know was that the conspiracy with Abramoff was in full swing while Volz was still working for Ney, before Heaton had even joined Ney's staff.
Volz has also pleaded guilty in the Abramoff conspiracy and has yet to be sentenced.
Heaton did not begin to knowingly participate in the Abramoff-Ney conspiracy until August 2002. His attorneys say he did so reluctantly, "Dreading the role of 'tattletale on the playground,' Mr. Heaton tacitly joined the ongoing conspiracy."
Ney and Heaton both admitted to accepting three trips from Abramoff - to play golf in Scotland, to gamble in New Orleans, and to vacation in Lake George, New York. In each case, Heaton was the person Abramoff's lobbyists Tony Rudy or Neil Volz first called to talk about the congressman's participating in the trips.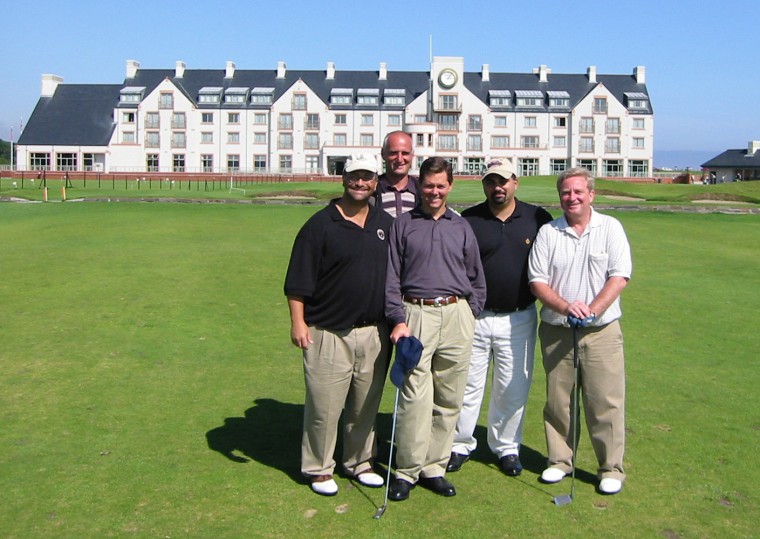 When Abramoff wanted favors from Ney, it was Heaton that his team called first.  Similarly, when Abramoff requested official action from Ney, he often used his lobbyists to contact Heaton first.
According to court papers, when Abramoff sought Ney's assistance on behalf of a client seeking a visa to travel to the United States, it was Heaton who was first contacted by the Abramoff lobbying team. Then, Heaton consulted with Ney about how to solve the visa issue and Heaton and Ney took steps to obtain this assistance for Abramoff's client.
In the court filing, officials say Heaton was an active participant in the conspiracy, soliciting and accepting free or reduced price trips courtesy of Abramoff and Volz, free food and drink at Abramoff's restaurant Signatures, and free entertainment tickets.  They also say, on a trip to London in August 2003, Heaton received and witnessed Ney receiving thousands of dollars worth of gambling chips from a foreign businessman, adding Ney brought back $47,000 in British Pounds and Heaton $5,000. Heaton placed them in the safe of the Capitol Hill office, opening the safe to withdraw cash at Ney's request.
Heaton lost his job on Capitol Hill because of the prosecution and now does landscaping work to make ends meet, living on a wage of $800 a month.
Joel Seidman is an NBC producer based in Washington.