India has morphed from a cheap travel destination into a chief player in the global luxury hotel market.
India has always been known for its rich history, majestic palaces and thousands of temples. In the last decade, the country has also established itself as an economic powerhouse and as the hotbed of outsourcing. Today, the world's second most-populous nation is becoming famous for another reason altogether: its luxury hotels.
"It wasn't until five or six years ago that India started offering really upscale hotels," says Pallavi Shah, owner of Our Personal Guest, a New York City luxury travel consultancy that has been planning trips to the country since 1989. "Many of the supposedly five-star hotels were in converted palaces that were aesthetically beautiful, but they just didn't meet international standards of luxury."
Except for a few classics such as the Taj Mahal Hotel & Towers in Mumbai and the Imperial in New Delhi, Shah says that 10 years ago, travelers staying in the best hotels India had could likely expect unpolished service, minimal amenities, such as coarse towels in the bathrooms, and a slightly musty smell.
The landscape changed when the Oberoi Group, an Indian hotel company, opened Rajvilas in Jaipur. Set among 32 acres of gardens and reflecting pools, the property's 54 rooms are set around courtyards and have four-poster beds and sunken white Italian marble bathtubs looking into their own walled ornamental gardens. The hotel also has a spa with an extensive menu of holistic and Western treatments and refined, doting service to match its lavish surroundings.
With rates starting at $300 a night, the hotel was outrageously pricey by local standards but caught on with affluent international travelers. Two more "Vilas" properties, one in Agra and one in Udaipur, soon followed.
Today, the rate for a basic room at these properties is nearly $700 a night.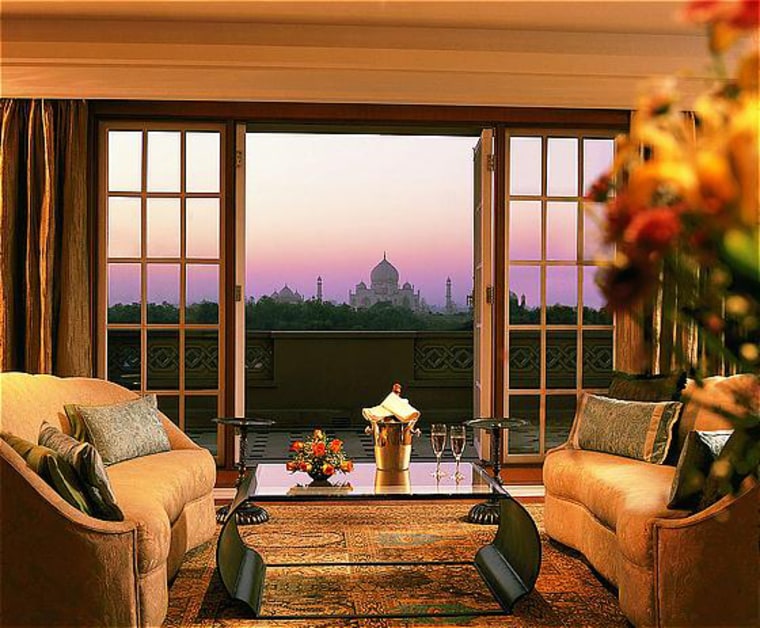 The luxury ante was upped when Amanresorts, the ultra-luxury chain, opened Amanbagh. The hotel is situated in Alwar, a less-traveled area of Rajasthan, and sits amongst a walled oasis in the Aravalli Hills. The grounds are full of eucalyptus, fruit and palm trees, and the 40 rooms are some of the most spacious in the country—the smallest is 900 square feet and has a 550-square-foot terrace. Activities in the area include trekking, horseback riding, visits to Ajabgard Fort, Mansarover Lake, and Sariska Nature and Game Sanctuary, which is home to animals like tigers, panthers and wildcats.
The newest entrant to the luxury-hotel market in India is the Four Seasons in Mumbai, which is set to open later this year. It's located in Worli, the city's financial center, and is targeted to the increasing number of business travelers frequenting the city. It occupies a 33-story glass tower and has 202 rooms which overlook the Arabian Sea and have high-speed Internet.
The upscale properties in India are concentrated mainly in Rajasthan and Mumbai. Shah says that areas such as Goa and Kerala are still lacking in deluxe hotels that would impress discerning travelers.
While the country still has its share of dirt-cheap accommodations that it was once famous for and that run as little as $5 a night, rates for these hotels start at $400 a night and run into the thousands of dollars.
But their lavish amenities and plush settings can easily justify the splurge.