/ Source: BusinessWeek Online
There are hotels built on stilts in the ocean, hotels fashioned out of former royal palaces, even hotels set among jungle treetops. So why not craft a hotel that can be plugged into an existing space in any city in the world? That was the thinking behind Qbic Hotels, a low-cost, high-design concept made up of prefabricated rooms that literally come out of a box.
Launched this July in Amsterdam, Holland, the 35-room hotel is the first of what is hoped to be a global chain. But it's not just the box concept that sets the hotel apart; it's the innovative self-service aspect, too.
Budget brainchild
Modeled after budget airways like Southwest Airlines in the U.S. and easyJet in Europe, Qbic allows guests to make their reservations online, with rooms ranging from €39 to €139 (about $80 to $200) a night, based on an advanced booking system. Once at the hotel, guests receive an electronic card that's needed to check in and check out. Digital lobby kiosks offer information on local attractions and restaurants. The Grab-and-Go Corner provides food and drinks, toothbrushes, phone cards, shampoo, even condoms — all purchased through the guest's electronic card. Guests check out when they want by simply using the lobby kiosk. There is maid service on-site. During the Amsterdam location's first six months, a service manager will be available in case a problem arises that needs a human touch.
The hotel is the brainchild of hoteliers and restaurateurs Paul Rinkens, Rino Soeters, and Marcel Voermans, who are known for their high-concept hotels in the Netherlands. The trio wanted to come up with a hotel that would cater to both the business traveler and the budget-minded in urban locales. They believed there was a large, untapped market for travelers on short stays who wanted affordable, chic rooms, but who didn't necessarily want to do without the amenities of a luxury hotel. At the same time, the three wanted to tap into the increasingly popular do-it-yourself (DIY) lifestyle trend among consumers around the globe.
Post plug-and-play
In order to create a hotel in big cities where real estate is often costly and space at a premium, Qbic's founders came up with a novel idea: Create a prefab, plug-and-play module called a Cubi that can be outfitted inside existing space. "There are more than 1 million square meters of empty office buildings in Holland," says Maxine Hofman, Qbic's sales and marketing manager, "and the idea was that we could build and franchise these hotels in high-trafficked cities where there are all these empty buildings." For instance, the Amsterdam Qbic is located in longtime-vacant offices in the city's World Trade Center.
The Cubi, a pre-assembled, 74-square-foot cube-shaped living area, is the focal point of each room. Despite the seemingly cramped quarters, each Cubi is both self-contained and luxuriously appointed with Swedish Hästens beds, flat-screen TVs, high-speed Internet access, and a small work station. The bathrooms boast a rain shower and Philippe Starck fixtures.
While no two rooms are designed the same — they are outfitted in images of local attractions — each room has a window view. Eschewing the generic look of most chain hotels, Qbic allows guests to change the color and theme of their room with a touch of the finger on an LED screen. "If you want a pink room or blue sky or orange, you can change the mood of the room," says Hofman. Moreover, she says, "the Cubi can be placed and hooked up within a few hours. Which means Qbic is a near-instant hotel." (See BusinessWeek.com, 2/9/07, "Pop-Up Stores: All the Rage").
According to Hofman, to date the average stay is 1.4 days, with a few guests arranging month-long visits. Qbic plans to open a second location in Maastricht at the end of the year and a third in Antwerp in 2008. Next up, the company is hoping to expand to Barcelona, Copenhagen, London, and Milan. Hofman says the company is in discussions to possibly extend Qbic to American cities as well as a franchise concept.
DIY digs
Qbic may be a new wrinkle in what is becoming known as the "pod hotel" movement. While pod hotels are not new in some Asian countries including Japan, where such tiny hotels have been around for at least 20 years, there seem to be more of them sprouting up in large capital cities in the West. Greek shipping heir and mogul in his own right Stelios Haji-Ioannou launched easyHotel in England, part of his growing budget empire that started with the no-frills easyJet airline and has grown to include Internet cafes, rental cars, and a cruise ship line. Recently the British YO! Sushi restaurant chain opened a prototype pod hotel in Heathrow Airport called Yotel.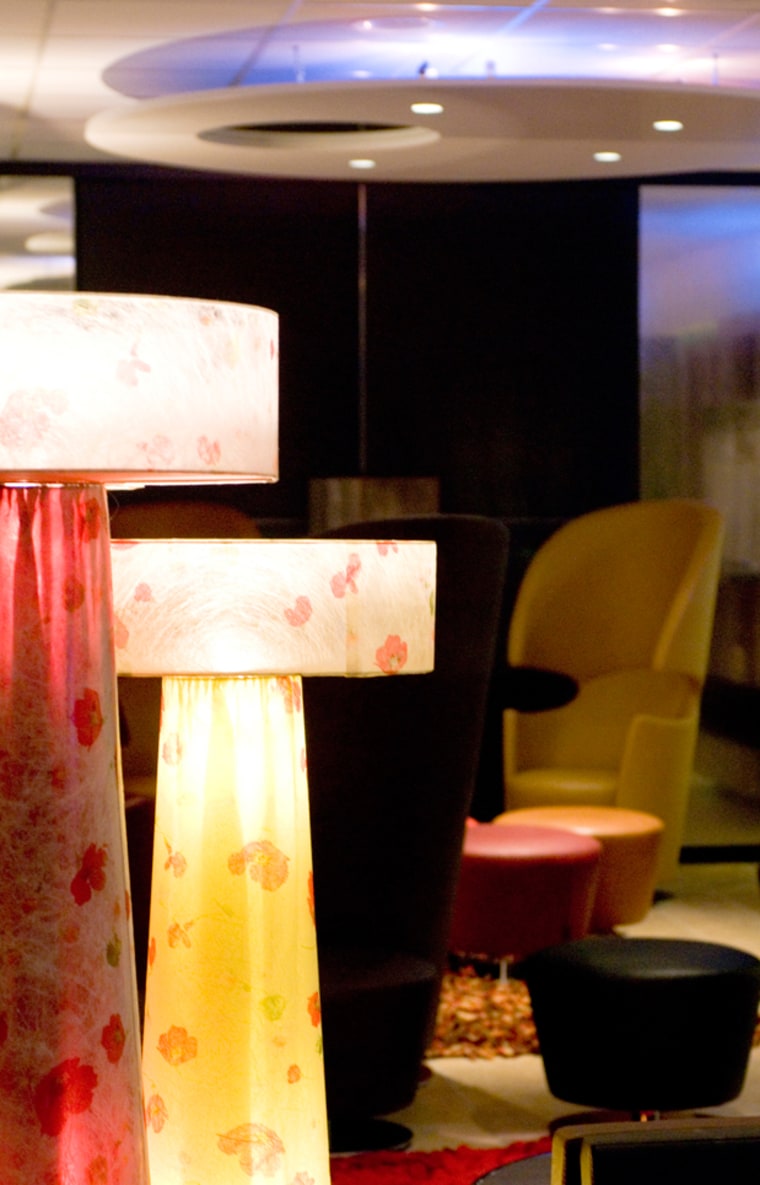 What distinguishes Qbic — at least for now — is its ability to offer both high style and low cost in a self-service environment. "Qbic is quite stylish and slick," says Harteveldt. "I think that it appeals to someone who appreciates style after being in an airplane cabin that is devoid of style." But he says that using technology as a proxy for human service works only if the instructions are clear and easy, and if customer expectations meet the hotel's promises. "We are an increasingly DIY global society, whether that means checking into a hotel or renovating a house."