It turns out, people weren't willing to pay hefty delivery fees for a pint of ice cream or even a bag of dog food.
That very simple rule of retailing — figuring out what the customer wants and is willing to pay for — proved to be the Achilles heel for some of the highest-profile dot-com flameouts.
Here's a sampling:
Pets.com: Although it was championed by investor and Internet pioneer Amazon.com — and made famous by its high-profile sock puppet mascot — neither proved enough to save this online retailing venture from an early flameout. Pets.com's demise did, however serve as a good warning for what people don't want to order online, most notably large quantities of dog food.
Living.com: An investment from coffee giant Starbucks and a partnership with Amazon.com weren't enough to save this online furniture store from filing for Chapter 7 bankruptcy in the summer of 2000. The implosion cost Starbucks about $20 million, but perhaps living.com was just before its time. Forrester Research predicts that online sales of home furnishings will grow 14 percent between 2006 and 2011.

Kozmo.com: It actually seemed like the perfect idea for those overworked dot-com zealots — create an online service that delivers everything from snacks to movies right to your door, generally within an hour. But despite a partnership with Starbucks and millions in investments from Amazon.com (anyone sensing a theme here?), the service died an abrupt and early death.

Homegrocer.com: Like Kozmo, Homegrocer.com's grocery delivery service seemed to have hit on just the right convenience for the newly wealthy dot-com set. But despite tons of hype and — wait for it — backing from Amazon.com, Homegrocer.com and its competitor-turned-parent company, Webvan, couldn't sustain themselves and ended up in bankruptcy. They also may have been ahead of their time, however — some predict further growth in online grocery delivery in the coming years.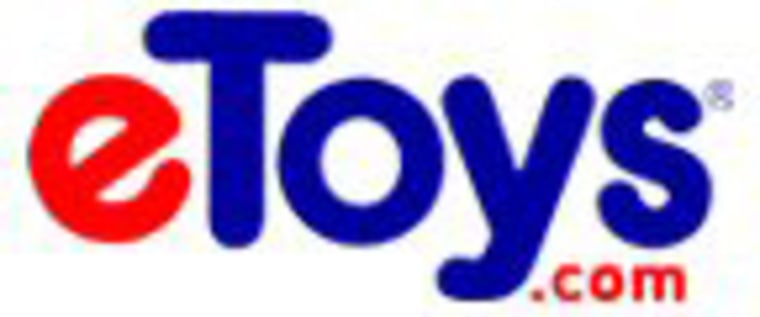 EToys: Hailed as an Internet revolutionary that would give those brick-and-mortar stalwarts a run for its money, eToys was for a time a Wall Street darling. But mounting losses and, finally, slower sales led to the company's swift decline into bankruptcy, paving the way for traditional toy retailers to make their online market.
Source: The Associated Press, Reuters file