With so many computer gizmos on the market, even the savvy business traveler can be forgiven for feeling confused about what accessories are worthy of their time, money and precious carry-on space.
From portable cooling stands to docking stations promising extra USB ports to lightweight, ergonomic laptop cases, the choices are endless.
But experts say if you're looking for ways to make navigating life on the road with a computer in tow easier, the key is to choose a few multi-tasking travel tools that boost your Internet and network connectivity, suit your style and—most important—protect your files.
"It's not just about having the coolest gadgets anymore," says Ryan King, an independent technology consultant based in Chicago. "Frequent travelers should be aware of technology that protects against hackers and data loss."
One way travelers can lock up their information is through fingerprint encryption. Nowadays, several laptops' hard drives can be accessed only by the swipe of a registered fingerprint, so even if the computer is lost or stolen, its data remain protected.
In the HP Compaq 2710 Notebook PC, for example, you can log onto the computer with your fingerprint, which opens the door to programmed Web sites and replaces the need for all of those passwords you're juggling.
"Very often, we are finding that people use it as a convenience," says Tom Augenthaler, worldwide public relations manager for Hewlett-Packard.
Data storage devices also can be fingerprint-protected. Pretec's i-Disk Touch has a USB drive that is just as tiny as normal flash drives, but also protects your PowerPoint presentation from the eyes of anyone whose digits can't be verified.
If you're worried about someone hacking into your phone, a la Paris Hilton, or any device with Bluetooth capabilities, Mobile Edge makes briefcases featuring a "bunker-like" wireless security-shield pocket of zinc-lined material that blocks all cell signals. The pocket not only protects cellular devices from hackers in search of private information, but may come in handy if you tend to forget to turn off your phone during meetings. Once it's in the pocket, phones can't send or receive calls.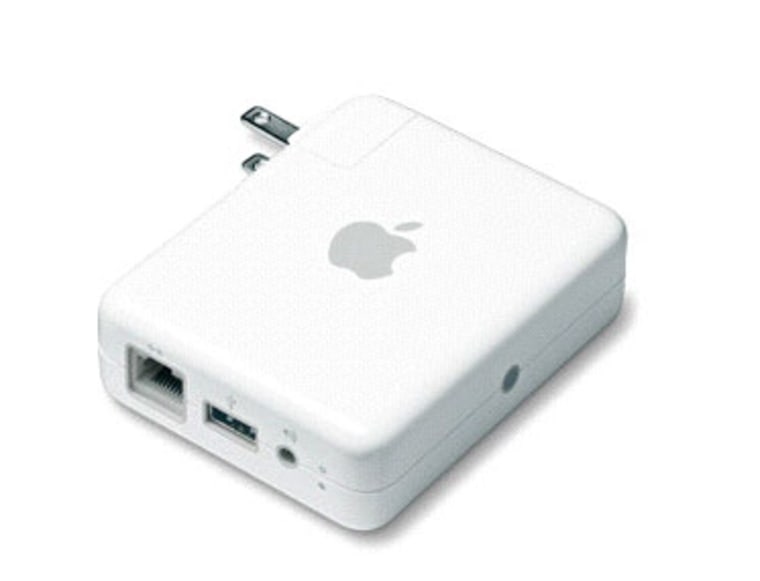 Staying connected on a business trip is also easier, thanks to devices such as Fujitsu Computer System's new LifeBook U810 mini and Apple's AirPort Express Base Station.
The AirPort Express can create a wireless network from any broadband network, which is common in most hotels and conference rooms.
Available next month and billed as the world's smallest tablet convertible, the 1.5-pound LifeBook U810 can be used as a standard notebook for sending e-mails and surfing the Internet, or as a handheld Tablet PC with a touch screen for finger or pen input.
"There is really no reason to have a disconnect between product capabilities and wireless availabilities," King says.
Finally, if you just can't resist the pull of quirky gadgets, look no further than your USB port, which can now power cushy cup-warmers, ultra-mini fridges and tiny humidifiers.
"Travelers want to take advantage of the practicality of the technology," King says, "but some also just want the comfort of the home office."