/ Source: Forbes Traveler.com
There's no place like home. But if you're a celebrity, there's also no place like your second (or third, or fourth) home. "For stars, their second homes are almost more important than their primary ones," explains real estate experts Donna and Shannon Freeman, hosts of HGTV's "Secrets That Sell" and authors of "Seven Steps to Sold." "Because that's where they go to recharge their batteries."
For Johnny Depp, Vanessa Paradis and their two children, the ultimate respite is the calm of the family's villa outside Plan de la Tour, a 12th-century village near St. Tropez. As the actor told the London Times, the sleepy enclave (population 1,500) provides "the opportunity to live a basic and simple life with my kiddies, a life of normalcy. I can take a ride into the village and go to the little local bar and have coffee with my girl, and people say, 'Hello, Johnny, how are you?' I'm not looking round the periphery for the paparazzi. You drive back home and walk in the vegetable garden and have a nice lunch."
Celebrities also find that sense of normalcy stateside. Jackson Hole, Wyo., beckoned to Harrison Ford, Sandra Bullock and Vice President Dick Cheney, who all own homes in the region. The giant spaces, big sky and breathtaking landscape of the Grand Tetons are big draws. And then there's what Lori Hogan of Wyoming Travel & Tourism calls "western lifestyle" or "simple living — ranching, horses, cowboy boots and being close to nature." And while the vibe is casual, Hogan notes, "at the same time, Jackson Hole offers many amenities that attract the wealthy including luxury spa services, exquisite cuisine and world-class arts and culture."
And then there's the glamour factor. Take East Hampton, where Jerry Seinfeld, Steven Spielberg and Russell Simmons have their beach mansions. "A celebrity wants a drop-dead experience which is also grounded in reality," offers Jason Oliver Nixon, Style Director of Hamptons and Gotham magazines and a marketing and branding consultant. "In the Hamptons you can go to a green market to buy your vegetables, hit the beach, go to a white-hot restaurant or dinner hosted by a famous fashion designer, attended by a who's who of international society and prepared by the world's best chefs. The next day you can either head to a mom-and-pop diner, or get your $35-a-pound lobster salad."
According to Bill Talbert, President and CEO of the Greater Miami Convention & Visitors Bureau, what lures luminaries including Jennifer Lopez and Matt Damon to his city is the buzz factor. "Stars want to be where other stars are," explains Talbert. "There's a comfort level knowing that celebrities are here. There are also practical factors like the fact that Miami is easily accessible from most American cities and Europe."
Celebrities also like the ease of having an assortment of amenities at their fingertips. Consider Isleworth, a noted golf community 20 minutes from downtown Orlando where Shaquille O'Neal, Tiger Woods and Vince Carter own second homes. Originally designed by Arnold Palmer, the 600-acre gated enclave not only lies on a famed 18-hole golf course, but there's also a concierge on hand to stock your refrigerator, provide transport to and from the airport, plan parties or tune up your car. "When residents walk in the front door, they can immediately start to enjoy their vacation and do what they enjoy," says Lisa Richards, president of Isleworth Realty.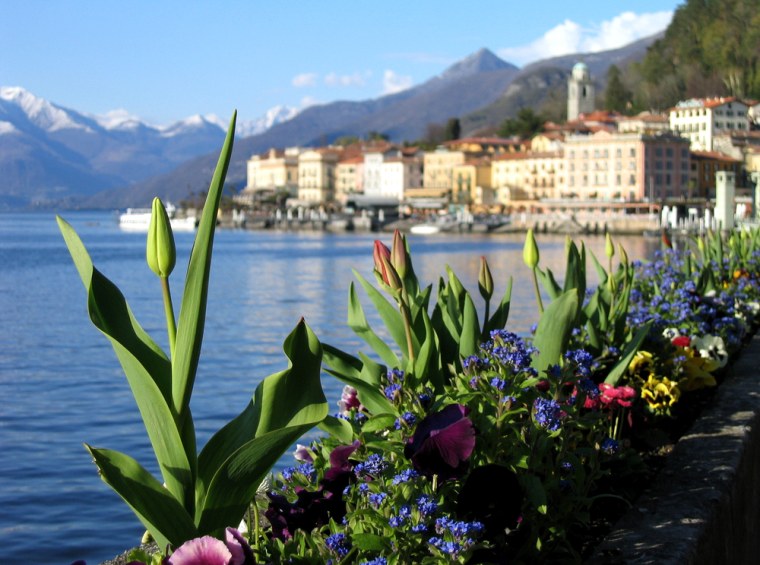 Second home sales are resurgent. According to the National Association of Realtors, the market is thriving, and in 2006, second homes accounted for 36 percent of all housing purchases. But celebrities, who have the freedom to buy pretty much anywhere, are always on the lookout for the locale that offers something more, that je ne sais quoi of specialness that's hard to define. Take New Mexico, where Julia Roberts and Shirley MacLaine own ranches. "It's a place that not only sparks and feeds your imagination, but everything that you imagine becomes real," MacLaine has said of her beloved Abiquiu. "On any given little mountaintop, you can scoop up a handful of crystals and start a shop."
From Oprah Winfrey's Tara II in Montecito to George Clooney's 18th century Villa Oleandra on the shores of Lake Como, second home destinations that celebrities find irresistible. And who could blame them?