In travel, just when one trend seems hot, another one takes over.
Case in point: Five years ago, affluent travelers, tired of staying in luxury hotels for their holidays, starting booking grand villas in the Tuscan countryside, on the beaches of Mexico and in the South of France. Now, hotels around the world are building villas, and vacationers are migrating back.
Another example: It wasn't too long ago that renting a yacht loaded with amenities was considered a vacation only for the mega-wealthy. Today, however, with prices falling, renting a luxury yacht has become a hot summer vacation for legions of travelers.
In a vast industry that's constantly changing, it's not always easy to find upcoming trends, but industry experts have helped us select a few frontrunners.
Today's biggest travel trend is eco-awareness.
"Travelers today are much more concerned about the environment than they have ever been," says Alexandre Chemla, president and owner of Altour International, a luxury travel consultancy. "A couple of years ago, you didn't hear about this as much, but now upscale travelers want to do whatever they can to be eco-conscious."
According to research from the Green Hotel Association, a trade organization in Texas that promotes ecological consciousness in the hospitality industry, 43 million U.S. travelers say they are concerned about the environment.
And thanks to the widespread effort the travel industry is making to promote green initiatives, it's not difficult for consumers to be more eco-friendly. Car rental companies Hertz, Budget and Avis are adding more fuel-efficient cars to their fleet, and many limo companies use hybrid vehicles. Hotel chains including Fairmont and Aloft also have new green programs.
Experts say another trend in upscale travel is private jet charters. Aram Gesar, editor of AirGuide magazine and AirGuideonline.com, says that there are around 500 private jet operators worldwide, up from around 100 just five years ago. Prices to charter your own plane have declined to as little as $2,200 an hour for three to five people, down from $3,800 five years ago.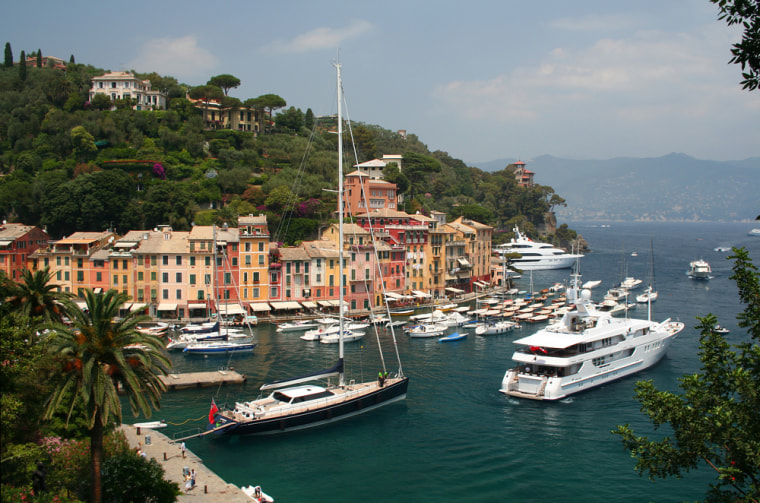 One unexpected development in the travel world: Despite the boom of Internet travel sites such as Expedia and Travelocity, some consumers are returning to the old-fashioned way of planning trips.
"The Internet is obviously a major tool that travelers are using to book their vacations, but surprisingly, affluent travelers want human interaction and are returning to using travel agents," says Bjorn Hanson, a principal in the Hospitality and Leisure Practice at PricewaterhouseCoopers. "As a result, the growth of booking travel on the Internet is slowing."
Upscale travelers often rely on luxury travel consultants who charge fees to plan every aspect of a trip, from securing hotel rooms to scoring concert tickets and dinner reservations. The agents at Altour International charge anywhere between $250 to $1,000 to plan a vacation. Last year, the company had $490 million in revenues, up from $250 million in 2003.
Fisher Travel, a members-only travel concierge based in New York City, costs $250,000 just to join, and another $10,000 a year in fees. But you're out of luck if you're ready to shell out the dough; there's a waiting list to join.
Another unanticipated trend is the growth in adults-only trips. According to the 2007 National Leisure Travel Monitor from travel marketing firm Yesawich, Pepperdine, Brown & Russell, six out of 10 vacationers recently took a trip with a spouse or other adult, without children. That's twice the number of adults who took a trip with kids.
As a result, hotels are increasingly segregating childless adults from families. The Emerson Resort & Spa in Mount Tremper, N.Y., has a new 25-suite, adults-only inn separate from its main lodge. And the hotel and restaurant at the Grace Bay Club in Turks and Caicos is just for adults.
"With the increase in the number of adults who don't have children, this is a growing market," says Peter Yesawich, chief executive of YPB&R. "This is also a less-price-sensitive crowd and a highly lucrative one for the travel industry. So they are going out of their way to accommodate adults who want to be separate from families."