/ Source: The Associated Press
Upset that her roommate had accused her of theft, a University of Arizona freshman bought a knife, returned to their dorm room and stabbed the woman as she slept, according to court papers filed Thursday.
But before 18-year-old Galareka Harrison killed Mia Henderson, she forged a note in which the victim purportedly admitted falsely accusing her roommate and "mentioned ending her own life," university police Officer Mario Leon wrote in a sworn statement.
Harrison entered the room, left the note on her roommate's desk and then stabbed her "numerous times," according to the probable cause statement filed in Pima County Justice Court.
Harrison is jailed in lieu of $50,000 bail on a first-degree murder charge in Wednesday's stabbing. A judge entered a not guilty plea on her behalf.
Police would not say what Harrison had been accused of stealing and would not release the police report her roommate filed Aug. 28.
But Lee Ann Dejolie, a Northern Arizona University student who described herself as a close friend of Henderson's, said Henderson had complained this week that her roommate had been going through her purse and taking things.
"So Mia was really ticked off," Dejolie said.
Both girls were residents of communities on the Navajo Indian Reservation — Henderson from Tuba City and Harrison from Chinle, about 100 miles east of Tuba City near New Mexico.
Acted in self-defense, mother speculates
After Harrison's initial court appearance Thursday, her mother, Janice Harrison, said her daughter has no history of violence. Noting the teen was injured and briefly hospitalized, she said her daughter must have been defending herself.
"She never did anything wrong," she said, teary-eyed and speaking softly and hesitantly. "She's a real nice person. She's never been away from home."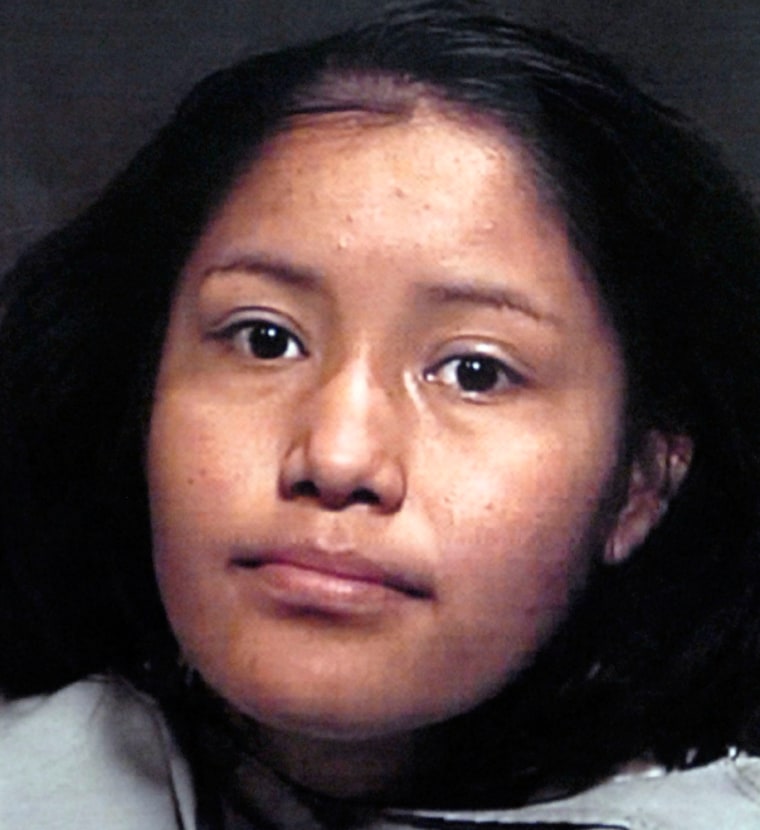 Galareka Harrison had not discussed her roommate or spoken of any problems at school, Janice Harrison said.
Janice Harrison said her daughter wants to become a pharmacist, participated in high school track, and is heavily involved in rodeo and devoted to her three quarterhorses.
Henderson, 18, had attended a summer science program at the university, held a prestigious tribal scholarship and planned to major in biology.
About 200 people, including members of Henderson's former softball team at Tuba City High School on the Navajo reservation, went to the school's athletic field Wednesday night to remember her.
"It's just tragic because the people in Tuba City know her really well, and Mia was a good kid," said Hope MacDonald-Lonetree, a Navajo council delegate who represents Tuba City and grew up with the young woman's mother. "She was known as a high-achiever; she was very congenial. She was not known to be in any kind of conflict or anything like that. She was just a good kid."
When Henderson filed the police report, she told police that she would not stay in her dormitory room until either Harrison or she was moved, Police Chief Anthony Daykin said. Daykin said the roommate had also been named as a possible suspect in a theft report filed by another student in the dorm.
The next day, Henderson declined an offer of different housing, Daykin said. The chief said Wednesday that he did not know when Henderson had returned to the dorm room or what had triggered their fight.
But students called police shortly before 6 a.m. after hearing screams, and officers found both young women injured. Both were taken to a hospital, where Henderson was pronounced dead. Harrison was not seriously hurt.
Harrison has turned down all media interview requests, a jail spokesman said.