/ Source: The Associated Press
DayJet Corp. received approval from the Federal Aviation Administration to use Eclipse 500 jets for its on-demand airline, clearing the way for it to begin selling flights in Florida, the company said Wednesday.

DayJet will use the three-passenger Eclipse 500 jets, known as "very light jets," to begin serving business travelers at five regional Florida airports in the coming weeks. The airline currently has 12 Eclipse 500s.

"This milestone is the culmination of more than five years of dedicated work to develop the world's first fully automated fleet operations system," said Ed Iacobucci, DayJet president and chief executive.

The airline will sell individual seats on flights to Boca Raton, Gainesville, Lakeland, Pensacola and Tallahassee. With direct flights, DayJet says it can deliver passengers to destinations faster, and have them home the same day — without the hassle of changing planes at larger, busier airports or driving several hours each way.

The airline said it will begin activating its "on-demand" online reservation system, which has no set flight schedule. DayJet's customers tell the airline where they want to fly and how much time they have to get there, and the company responds with a price.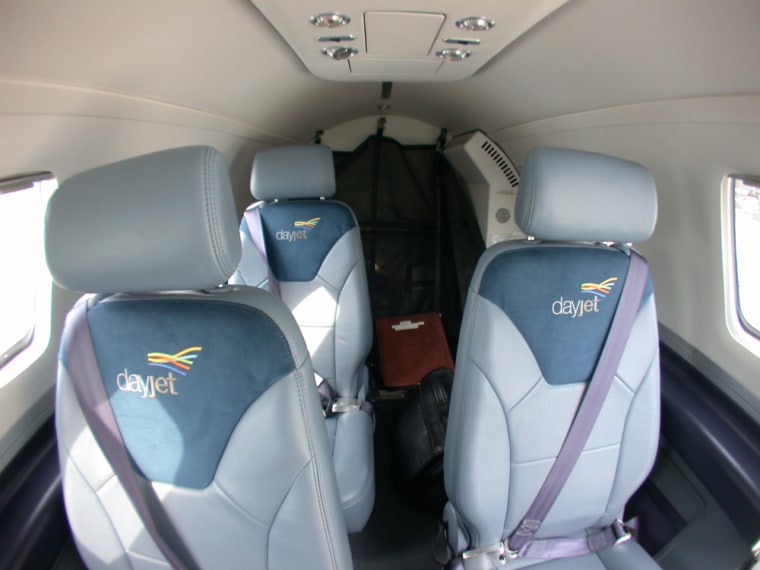 Computers, with complicated math formulas and algorithms, also determine where the company can best position its planes and schedule flights to make the most money.

DayJet has generated interest with its business model, though some observers wonder if demand will be sufficient and if the flights are going to be affordable.