/ Source: The Associated Press
In the seven years since CEO Robert Eckert took over Mattel Inc., the world's largest toy maker has gone from struggling with sagging sales and unhappy shareholders to a leaner, more profitable company.
Now, the man credited with that turnaround is on the defensive, forced to explain to Congress how some of his decisions resulted in three high-profile recalls this summer involving millions of Chinese-made, lead-tainted toys not long before the holiday shopping season begins.
"The real issue or question lies with not so much how he's handling it all, but how the heck does this happen on his watch?" said Linda Bolton Weiser, analyst with Oppenheimer & Co. "Why wasn't he aware that there appears to be a quality and monitoring and testing issue in his company?"
Eckert, 53, declined an interview request from The Associated Press.
Among other things, he put the company back on track by closing what was then Mattel's last U.S. factory in Kentucky in favor of shifting more production at less expensive plants and subcontractors in China and Mexico.
The move was in line with what Mattel and other toy companies had done for decades. More than 80 percent of toys sold in U.S. stores are now made in China, and other toy makers have also been stung recently by recalls of Chinese-made products.
But Mattel has taken more of a beating because of the scope of its recalls and the fact that it had cultivated an image of being an industry leader when it came to controlling its production in China. About 65 percent of Mattel's toys are made in China, but the toy maker has stood out among its rivals because it owns many of its factories there. About 50 percent of Mattel's production in China is produced in company-owned plants.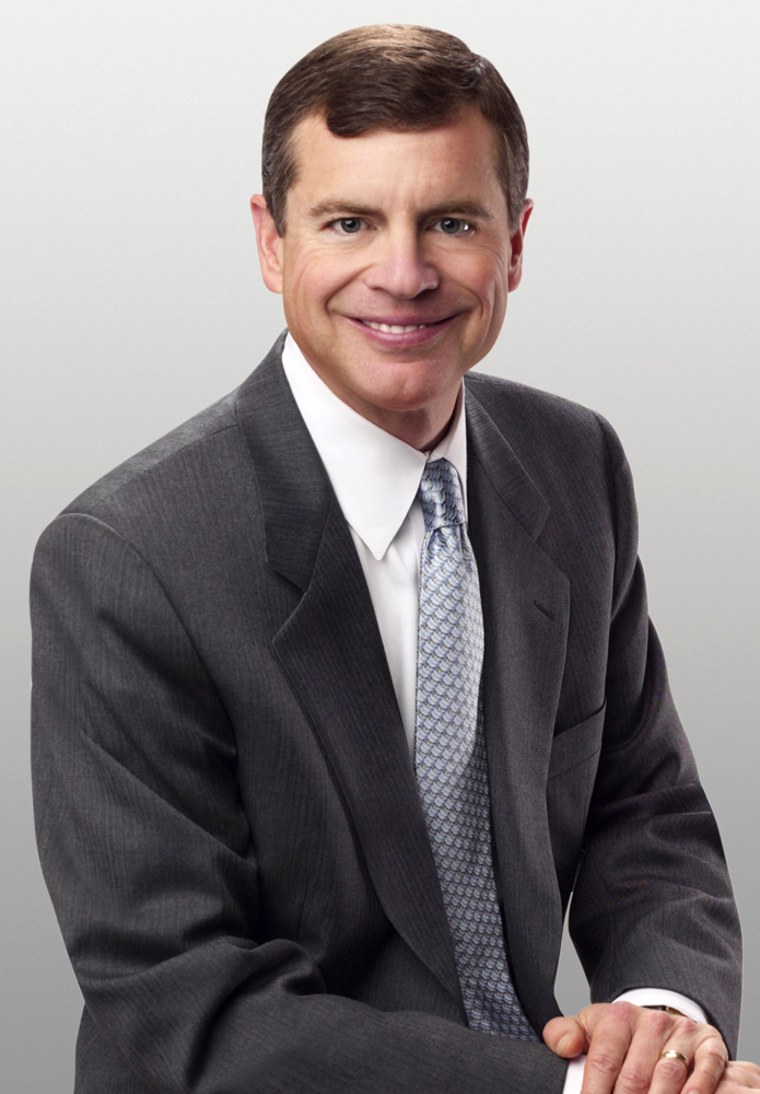 Apparently, the controls were not strong enough, and the string of recalls has left Mattel fighting to maintain its reputation as company shares have fallen about 9.4 percent since Aug. 1, the date of the first recall. Mattel stock fell 62 cents, or 2.8 percent, to $21.30 Friday.
In a little more than a month, Mattel has recalled more than 21 million Chinese-made toys worldwide over worries that they were tainted with lead paint or contained small magnets that could be swallowed by children.
The latest recall came Tuesday and targeted about 800,000 toys, including 675,000 accessories for Barbie dolls.
In response to the problems, Mattel said it has stepped up testing of its toys and oversight of subcontractors in China while promising consumers that problems would be quickly found and fixed.
Eckert has been front and center throughout the effort, issuing public apologies and trying to reassure parents during TV interviews or on videos posted on Mattel's Web site.
The company said it has more than 1,500 quality control and safety employees around the world, including 400 engineers, technicians, auditors and managers. It did not provide a specific number for operations in China.
Among other things, they are checking every production run of completed toys before they go to stores, Mattel said.
The toy maker previously required paint to be tested but said some of its Chinese vendors and their subcontractors didn't follow the procedures.
Eckert has drawn some positive marks from Wall Street analysts and industry experts. But they note it might be too early to tell whether his actions will be enough to steer Mattel from trouble this holiday season. The big question is whether parents will avoid the brand in favor of other competitors. The most vulnerable is its Fisher-Price preschool brand, which had built a reputation among parents for its safety but has been swept up in two of Mattel's three lead paint recalls, analysts say.
"In a kind of crisis management view, he's done that pretty well," said Eric Johnson, a professor of operations management at Dartmouth's Tuck School of Business. "The part that's unfortunate is this most recent recall ... It just shows this is a problem deep in the supply chain, and it takes a while to root it out." He noted that competitors in the preschool arena like MGA Entertainment Inc.'s Little Tikes and Hasbro Inc.'s Playskool brands could benefit from Mattel's woes.
Questions have also surfaced about whether Mattel took longer than necessary to disclose problems to regulators. Eckert will likely have to address such questions next Wednesday before a Senate Appropriations subcommittee.
Also scheduled to testify are Toys "R" Us Inc. Chief Executive Officer Jerry Storch, two Consumer Product Safety Commission members and representatives of industry and consumer groups.
A House Energy and Commerce subcommittee plans a Sept. 19 hearing on hazardous toys.
In a prepared statement late Friday, Eckert said he looked forward to addressing lawmakers and supports the regulatory agency that handles product safety recalls.
"Mattel has worked hard and in good faith not only to comply with its obligations but also to go beyond them," Eckert said. "In addition to what the law expects, I know that parents expect safe toys, and they want assurances that those toys have been tested to make sure that they're safe. That's what we are doing at Mattel."
Before taking over at Mattel in 2000, Eckert was president and CEO of Kraft Foods Inc. He also serves on the board of directors for McDonald's Corp.
"In my book, he's one of the best consumer goods marketing executives," said Gerard R. Roche, executive recruiter for Heidrick & Struggles.
At Mattel, Eckert has presided over success with many of the Mattel brands.
In 2006, powered by sales of the popular T.M.X. Elmo doll, Mattel posted full-year profits of $592.9 million, or $1.53 per share, compared with a profit of $417 million, or $1.01 per share, in 2005.
The toy maker's 2006 revenue of $5.65 billion also marked an increase over the previous year's $5.18 billion.
Still, Mattel has struggled to turn around lagging sales of the company's flagship Barbie dolls, particularly in the U.S., as rival MGA's Bratz dolls cut into the Barbie market.
"I would say Barbie's decline and (the toy recalls) are the two biggest things he's had to face as CEO," Bolton Weiser said. "He's under a lot of pressure right now."
Toy sales during the holiday season could be the most telling gauge of the industry's reaction to safety concerns.
"At the end of the day, what consumers are more likely to do is turn the back of the toy over and see where it came from," Johnson said.
"And that's not a Mattel problem, that's an industry problem, because if you're trying to avoid Chinese toys this Christmas, there's not going to be much under the tree," he said.