Air France is showing its passengers satellite views of the countries, cities and terrain they are flying over, thanks to a new partnership with the European Space Agency (ESA).
The French airline receives satellite images of varying resolutions from ESA on CD-ROMs and uses them to create a program lasting the full length of each flight on its services from Paris to Bangalore, Delhi, Mumbai and Singapore.
Air France says it is the first airline in the world to offer the service to passengers. The airline shows the satellite-image programs on a dedicated channel on its 777s' inflight entertainment (IFE) systems, which provide seat-back screens for each passenger.
The images are integrated into the Geovision flight-information displays that passengers can see on their seat-back screens. Geovision is Air France's brand name for the Airshow flight-information software produced by Rockwell Collins in Tustin, Calif.
"It is an example of the innovative initiatives that Air France aims to develop for our passengers," said Patrick Roux, Air France's vice president of marketing. "We are looking forward to extending this offer to other destinations."
Initially Air France has supplied the satellite-image CD-ROMs to its fleet of 14 Boeing 777-300ER aircraft, which operate the airline's routes to India and Singapore, said Christian Maquin, the Air France marketing department project manager overseeing the ESA satellite-imagery project.
But these aircraft also serve destinations other than Singapore and India. And since some images — such as the four images shown on takeoff from Paris Charles de Gaulle and over northern France, Belgium and the Netherlands — are common to many long-haul routes, passengers on other flights are also able to view them for parts of their journeys, said Maquin.
So far, ESA has selected 250 image acquisitions for Air France from various satellites, including its own Envisat and Proba, as well as Korea's Kompsat and the Spot 5 satellite operated by French space agency CNES. The images vary in resolution depending on where the aircraft is in its flight and which satellite was used to provide the image, said ESA Earth-observation spokesman Frederic Le Gall.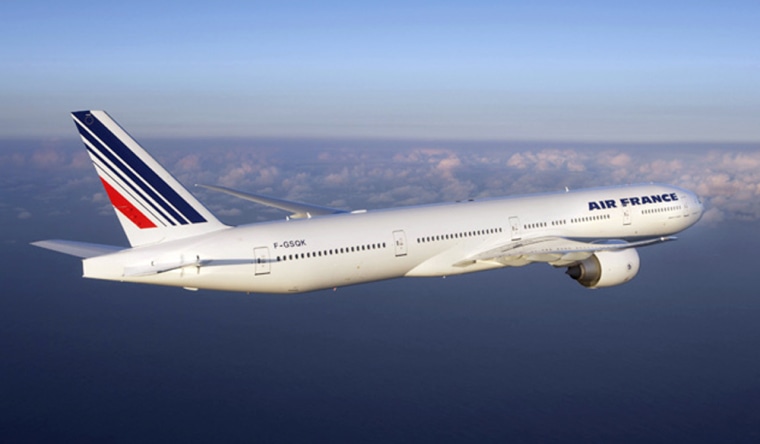 For instance, the images of the departure city and surrounding area shown just after takeoff and the destination area just before landing have resolutions of one pixel to 4 to 5 meters, said Le Gall. These images are provided by the Proba or the Spot 5 satellites. Images that are shown while the aircraft is in cruise flight — such as Envisat images of the European Alps — are medium-resolution photographs, typically featuring a resolution of one pixel to 300 meters.
Each 777-300ER's Geovision system is set up with automatic triggering parameters so that a new image is shown every time the aircraft reaches a certain distance from a point of interest en route.
Most images are triggered 40 kilometers (25 miles) from geographical points of interest, said Maquin. In such cases, the image is shown throughout the time the aircraft takes to traverse the 25-mile-radius circle around the point of interest.
The images aren't real-time. Some are very recent, but some are up to a year old. However, Air France has the opportunity to update the images — and to add satellite-image IFE programs for new long-haul routes — up to three times a year, when it updates its Geovision software, said Maquin.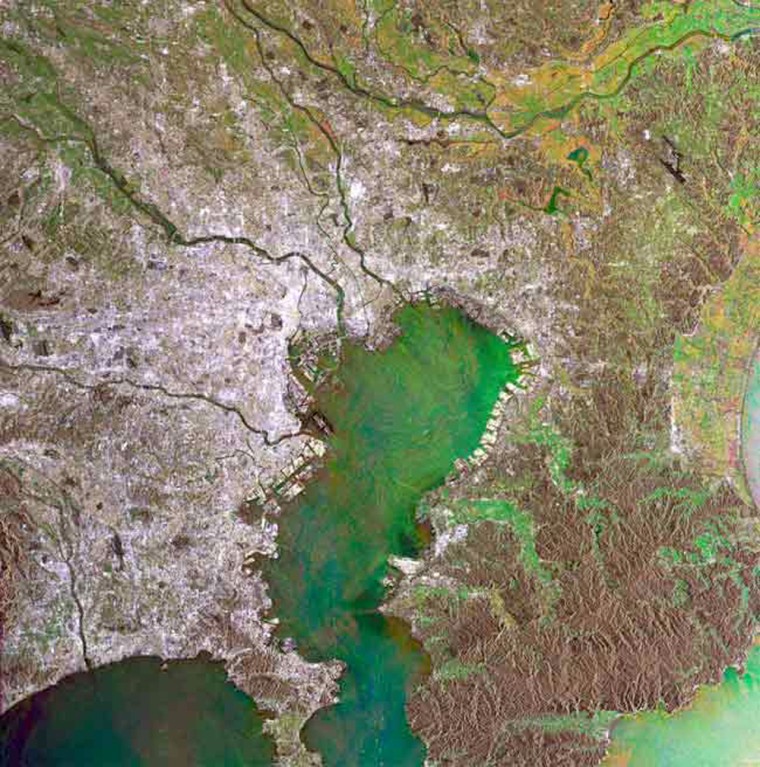 Air France will begin offering the satellite-image program on additional routes as soon as possible, but in some cases its ability to provide it will depend on the capacity of the image CD-ROM. That's because Air France has to caption its Geovision programs in two languages in some cases.
The airline will probably introduce the new satellite-image program next on its services to Tokyo and other routes to Japan, said Maquin. But since the airline uses the Geovision system across its entire long-haul fleet, which numbers more than 100 aircraft, Air France's passengers to North America eventually will be able to see satellite images of the terrain they are flying over and their destinations, he confirmed.
Geographical points of interest on Air France's North American services that the airline might illustrate with satellite images are destinations such as Boston and New York and features such as the Great Lakes and the Grand Canyon, said Maquin.
Air France's ability under the ESA program to show satellite images to its passengers could be enhanced in the future. "We might also have other (satellite image-provider) partners joining further out," said Le Gall.
ESA isn't negotiating yet with any other airline to provide satellite images for their IFE flight-information channels. "But, as a public institution, we have no exclusivity," noted Le Gall.