/ Source: The Associated Press
A federal jury found five aging men guilty Monday in a racketeering conspiracy that involved decades of extortion, loan sharking and murder aimed at rubbing out anyone who dared stand in the way of the ruthless Chicago mob.
The verdicts capped an extraordinary 10-week trial that laid bare some of the inner workings of The Outfit.
The prosecution's star witness was an admitted hit man who took the stand against his own brother to spell out the allegations, crime by crime. The jury heard about 18 unsolved killings, including the beating death and cornfield burial of Tony "The Ant" Spilotro, the mob's man in Las Vegas and the inspiration for Joe Pesci's character in the 1995 movie "Casino."
The jury deliberated for less than 20 hours. The defendants, all but one of whom already have spent years behind bars, simply looked on, pokerfaced, as the clerk read the verdicts.
It was a sweeping victory for prosecutors. The five men were found guilty of all counts, including racketeering conspiracy, bribery, illegal gambling and tax fraud.
Alleged mob boss James Marcello, 65; alleged mob capo Joseph "Joey the Clown" Lombardo, 78; convicted loan shark Frank Calabrese Sr., 70; and convicted jewel thief Paul Schiro, 70, could now face up to life in prison. The fifth man, retired Chicago police officer Anthony Doyle, 62, was the only one among the five not accused of taking part in at least one killing.
The trial focused on the killings, ordinarily among the deepest and most closely held secrets of the mob, whose members have sworn an oath of silence. Jurors will next be tasked with determining which men were responsible for each of the 18 deaths.
Fit for a script
From the start, prosecutors asked the jurors to forget what they learned from "The Godfather" movies, but the testimony that followed was fit for a Hollywood script.
Witnesses described former friends being blindly lured to their deaths, the relentless squeezing of a mob bookie and a pizza restaurant operator for thousands of dollars in "street tax," and clandestine rituals where the new initiated "made guys" had their fingers cut and were required to take an oath while holding burning religious pictures.
The government's star witness was Nicholas Calabrese, an admitted hit man who cooperated with the government in hopes of avoiding a death sentence. He said his brother, Frank Calabrese, ran a loan sharking business and specialized in strangling victims with a rope, then cutting their throats to make certain that they were dead.
Frank Calabrese admitted in court that he associated with mobsters, but he denied being one himself.
Yet his brother described a 1983 killing in which the two blasted away on a Cicero street, killing two.
"In my mind, I knew I had to do this because if I didn't, my brother would have flattened me," Nicholas Calabrese testified. "I would have been left there."
Frank Calabrese's own son helped the FBI tape conversations with his father while both were serving time for a loan-sharking conviction. In court, the son translated for jurors: When his father tells him to "keep 10 boxes of Spam ham, 'He's telling me to keep $1,000 a month for myself,"' he said.
True to 'The Clown' nickname
In Spilotro's case, witnesses testified that mob higher-ups were enraged at him for making side deals with the potential to attract federal investigators. It seemed he was also having a love affair with another mobster's wife.
Frank Calebrese's attorney, Joseph Lopez, had urged jurors not to trust his client's brother.
"He would shoot you in the head over cold ravioli," Lopez declared.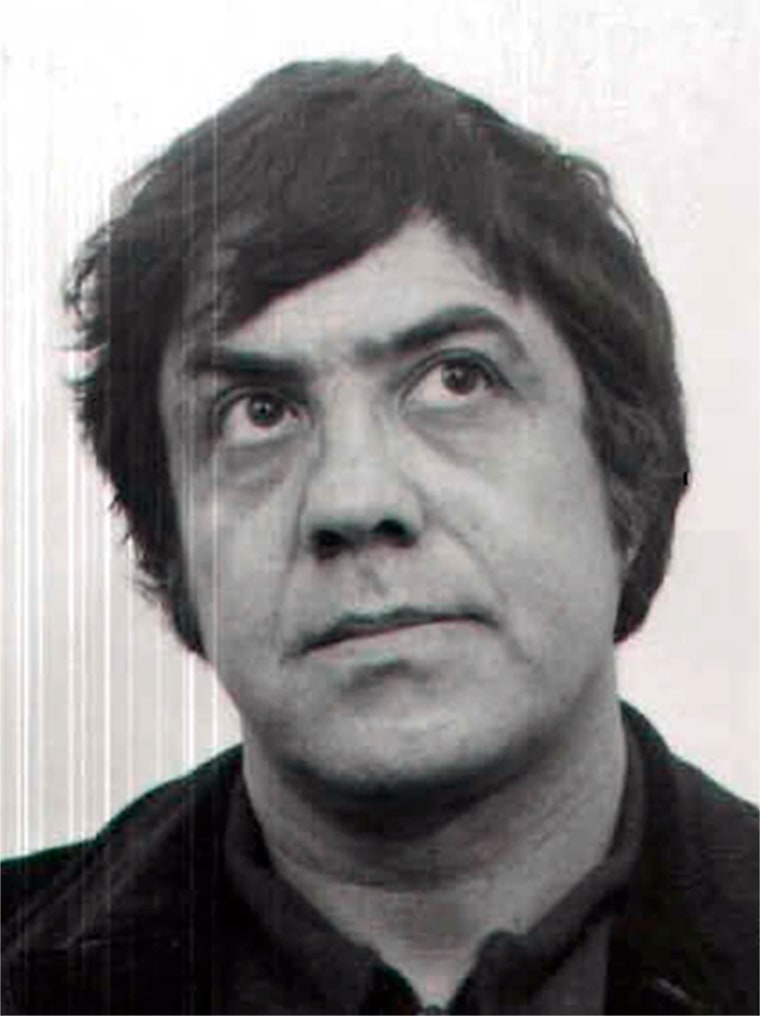 Lombardo also took the stand and admitted running what his attorney, Rick Halprin, called "the oldest and most reliable floating crap game on Grand Avenue." But he denied committing murder or being part of mob.
Lombardo is probably the best known defendant. After the indictment was unsealed, he went on the lam for eight months before finally being cornered by an FBI organized crime squad in an alley outside Chicago.
True to his nickname, "The Clown" later answered a judge who wanted to know why hadn't seen a doctor lately: "I was supposed to see him nine months ago, but I was — what do they call it? — I was unavailable."
Doyle, the retired police officer, was accused of leaking inside law enforcement information to the mob. During the trial, he dismissed tapes that the FBI made of him as he spoke with Calabrese in the visitors room at federal prison.
Prosecutor said it was mob code talk. Doyle said he couldn't understand what Calabrese was telling him and considered it "mind-boggling gibberish."