/ Source: Forbes Traveler.com
It was a Saturday evening like any other. And as the crepuscular light fell on Paris, a pair of lovebirds dined on what would soon be their last meal at the legendary Ritz Hotel. The evening was, of course, August 30, 1997 and just after midnight the couple—Dodi Al Fayed and Diana, Princess of Wales—would perish in a car crash in a tunnel along the Seine.
The Ritz, which for more than a century had cultivated a devoted following among the world's elite and well-known including the likes of Marcel Proust, the Shah of Iran and Coco Chanel, was suddenly thrust into the public consciousness and became synonymous with the death of a larger-than-life royal: Diana Spencer.
It wasn't images of lavishly decorated interiors that the world would get to know the Ritz by, but those few seconds of closed circuit TV frames showing her sidling through the revolving doors. Even today, the hotel is weary of the event; when asked how they dealt with it on a PR level at the time a spokeswoman tersely responded, "I'm sorry, we're not allowed to make any comment about Diana; none whatsoever, that's our policy, so no comment."
The Ritz is just one of a number of hotels whose pasts are linked with well-chronicled historical events. Many of these hotels are still in operation, like another Paris's stalwart, the Hôtel de Crillon, which like a few other posh Paris hostelries was taken over by the Nazis during their occupation of France. Others, like the Lorraine Motel in Memphis, where Martin Luther King, Jr. was shot, have been turned into museums. And some, like the Ambassador Hotel in Los Angeles, where Bobby Kennedy was assassinated, have been razed altogether.
Most properties with checkered pasts are, understandably, reluctant to talk about them. After all, if you were the Inter-Continental group, would you want to shout from the rooftops that your recently-opened Bavarian resort at Berchtesgaden is actually located on the hilltop site of the Eagle's Nest, the former retreat of Adolf Hitler? Probably not. Although, if you're bedding down at the Europa Hotel in Belfast, chances are you already know it was the most bombed hotel in the world (28 times), or that there was an Irgun attack on British troops at Jerusalem's famed King David Hotel.
Not all hotels, though, boast unpleasant accounts; to the contrary, some have aided in changing the course of history. The Fairmont Hamilton Princess on Bermuda became a crucial Allied intelligence hub where all mail, radio and telegraphic traffic bound for Europe, the U.S. and the Far East was intercepted and then analyzed by 1,200 British experts, scientists and linguists, before being routed to their final destination.
Indeed, World War II had an impact on a number of hotels in all sorts of ways. Walking through the whitewashed colonial-style lobby of Singapore's luxe Raffles Hotel it's hard to imagine throngs of Japanese soldiers, who had invaded the tiny island by way of the Malay Peninsula on bicycles, milling about. Or that Helsinki's Hotel Kämp would house the Finnish foreign ministry's press services during the Winter War between Finland and the Soviet Union in 1939.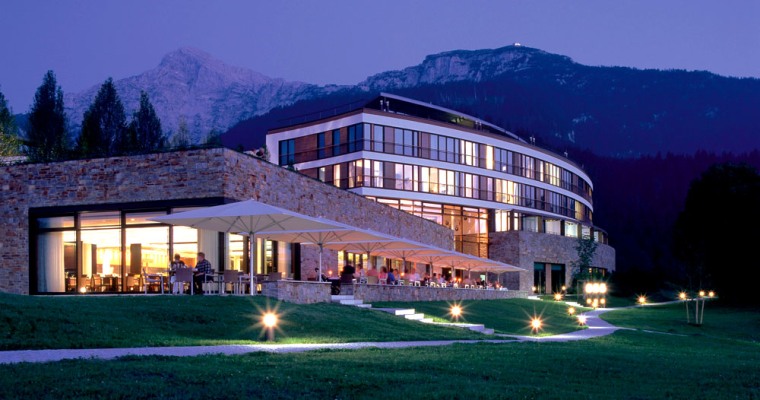 Prior to that conflict, during the height of the First World War in nearby St. Petersburg, the Grand Hotel Europe was used first as an orphanage and later, during the 900-day siege of Leningrad from 1941-1944, as a much-needed hospital providing up to 1,300 beds for patients. Some hotels would have played a much larger, however sinister, role if history had unfolded in a different way. Consider in West Virginia, which features a bunker fashioned during the Cold War that was to house members of Congress in the case of a nuclear attack.
Mostly, though, hotels have been places where history of a good kind has been made. At the longest continually running hotel in the U.S., the Omni Parker House in Boston, John F. Kennedy announced his intention to run for public office; he later proposed to Jackie in the hotel's dining room. And at another property, this one in San Francisco, the year was 1962 and the setting was the hotel's ornate Venetian Room when Tony Bennett first performed what would become his signature tune, "I Left My Heart in San Francisco." The same hotel was also where delegates met in 1945 to draft the U.N. Charter.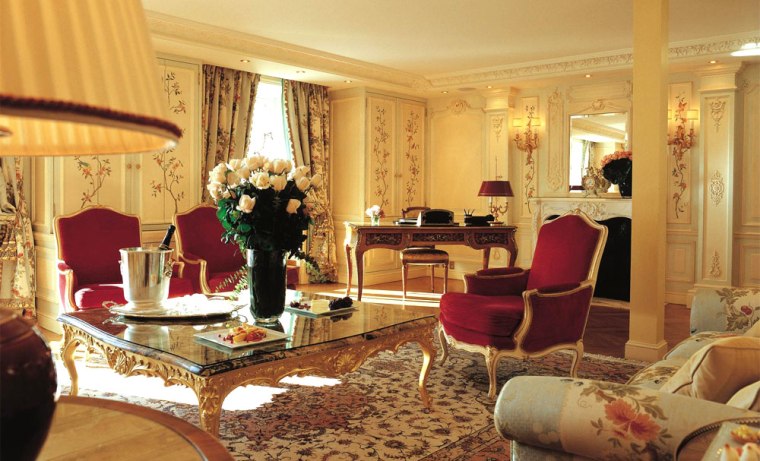 in Rio de Janeiro had plenty of outrageous Hollywood tales and scandals from the Carnival balls and New Year's parties. The national landmark, located on the famed Copacabana Beach, was where Ginger Rogers danced the night away; another instance saw Ava Gardner taking up residence in the hotel after a drunken rampage forced her to leave her original hotel at 2 a.m. On discovering water shortages in Rio during his stay, Orson Welles demanded bottles of mineral water be delivered to his room so he could bathe.
But conflicts seem to have put most properties on the map, like the Villa San Michele in Florence, which as a Franciscan monastery was requisitioned by Napoleon as headquarters during the invasion of Italy in 1808. And during the Anglo-Boer war, it was at Cape Town's Mount Nelson Hotel where General Kitchener held strategy meetings, and where a young Winston Churchill roamed the corridors looking for stories as the war correspondent for The Times of London. In later years, he would retire regularly to the gardens of in Marrakech, which he called the "loveliest spot on Earth."