/ Source: The Associated Press
Weekend grocery shopping list:
— Milk, on sale at four half-gallons for $5.
— Cookies, two packages-for-one at $3.99.
— New $200,000 fixed-rate mortgage, 30 years at 6.2 percent.
Kroger Co., the nation's largest traditional grocery chain, has been quietly but steadily expanding its financial services business since beginning with a Kroger credit card three years ago. Stores now market mortgages, home equity lines of credit and a just-expanded set of a half-dozen insurance coverages from identity theft to home and life policies.
The company has been broadening its offerings at the same time as rival Wal-Mart Stores Inc. is expanding its financial services business. Kroger sees its services not as big moneymakers, but as a good way to increase traffic and customer loyalty.
"It's about driving more people to the store and bringing them back," said Kathy Kelly, president of the Kroger Personal Finance division formed in 2004.
The grocery chain, which had $66.1 billion in total revenues last year, reaps fees for the services provided in partnership with conventional banks and insurance companies. Kelly wouldn't disclose specific numbers, but said that the services offered are usually priced in the middle-to-lower-end of market averages.
For consumers, they're a convenience, if surprising to find from their grocer, which so far markets them mainly in store displays and brochures.
One of Kroger's initial offerings was pet insurance, through Jeffersonville, Ind.-based PetFirst Healthcare. Wayne DeLancey of Parkersburg, W.Va., was passing the time while his wife was shopping when he spotted the Kroger rack with brochures about its financial products.
He read through one on pet insurance, and soon signed up their beloved Blu, a 5-year-old Siberian husky and German shepherd mix.
"I told my wife if this thing does what they say, this is a pretty good deal," DeLancey recalled.
For $24.95 a month, most of Blu's health-related expenses are covered, including 90 percent of a recent tumor removal.
"We're real happy with the coverage. I'm glad Kroger did this," he said.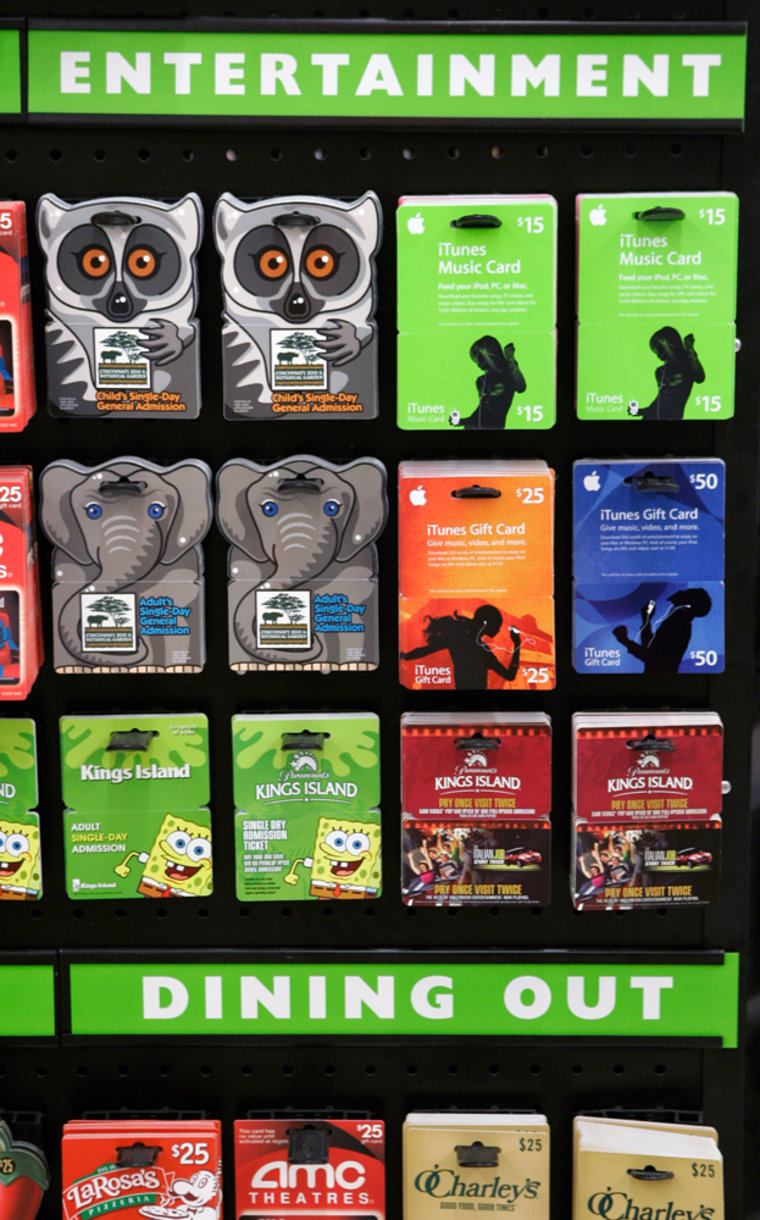 Wal-Mart, which sells groceries nationwide in its Supercenter stores, early this year dropped a bank license application that drew opposition from critics who said having a bank would give the world's largest retailer too much economic power. But Wal-Mart is adding a new prepaid Visa debit card to its branded credit card and other money services while planning to increase more than fourfold the number of "MoneyCenter" alcoves in stores.
Combining financial services with groceries has been common for years in some other countries such as Britain, where leading chains Tesco PLC and J Sainsbury PLC have done so for a decade. Kroger partnered with Royal Bank of Scotland, which has a joint venture with Tesco, for its personal finance launch.
Kroger stores, like Wal-Mart and supermarket chains from Stop & Shop Inc. stores in the northeast to Pleasanton, Calif.-based Safeway Inc. stores, have long hosted banking company branches in some locations. But Kroger has now made financial services part of its own business. Advertised in stores by a cartoon figure, the loans and policies can be applied for on Kroger's Web site.
Kelly thinks financial services will continue to grow in the grocery industry, just as many grocers began offering full-service pharmacies and gas stations in past moves into new businesses.
Analysts say grocers, in a low-margin business, are constantly looking for ways to pull another dollar or two from customers in their store visits and to increase traffic, so financial services can look like a simple way to add profits.
Spencer Hapoienu, president of Insight Out of Chaos, a database and marketing company, cautioned that grocers might range too far from their area of expertise.
"I think the problem is whether or not the grocery chains understand the other businesses and execute properly," he said. "If you start doing financial services and you have a bad experience, it can backfire on an individual consumer level and business level."
He noted that the current national credit crunch could squeeze some Kroger credit-card customers, for example. Kelly said the company hasn't had any negative feedback, although business for some financial products has been sluggish.
Some other grocers aren't convinced that consumer finance is a business for them. Spokeswoman Haley Meyer said Minneapolis-based Supervalu Inc., the nation's third-largest traditional grocery chain, hasn't "at this time" seen a demand from its customers to offer personal finance.
Kroger's partner on life insurance, Garden State Life, says it was intrigued by the reach of the company, which has stores in 31 states.
"We know Kroger's got a lot of stores and those stores get lots of traffic, so the potential to expose our message to lots of people was certainly there," said John Barrett, vice president of marketing for the League City, Texas-based company.
He said the partnership is too new to evaluate, but the company expects to be represented in 2,000 stores by mid-October.
Meanwhile, Kroger keeps adding products, including a bevy of gift cards for everything from restaurants to airline tickets. It's also trying out Kroger-branded ATM machines for its stores, gaining fees from customers accessing their bank accounts through Kroger.