/ Source: The Associated Press
Kenny "Babyface" Edmonds has won Grammys and worked with megastars like Eric Clapton, Madonna and Mariah Carey, but the singer-songwriter still remembers a time when he was blocked by racial barriers.
"When I was a child, there was an amusement park that I couldn't go to -- they would open up only one day a year so blacks could go," the 49-year-old recalls.
So when organizers asked him to participate in "The Dream" concert to raise money for a national memorial for Martin Luther King Jr. in Washington, D.C., Edmonds was quick to say yes.
"I don't think you have a right to say no," says Edmonds. "It's a major event and something that I wouldn't want to miss."
A host of other performers have the same sentiment. Usher, Aretha Franklin, Garth Brooks, Stevie Wonder, Carlos Santana, John Legend and Ludacris are among those scheduled for Tuesday's concert at Radio City Music Hall.
So far, about $82 million has been raised for the memorial on the National Mall in Washington, D.C., where monuments to George Washington, Abraham Lincoln and the troops who died in the Vietnam War stand today. A sculptor has already been selected for the three-story King structure. Organizers are hoping the concert will get them close to their $100 million goal. Tickets for the event range from $150 to $1,000.
Rap mogul initially wasn't on board
Russell Simmons was approached about the King monument project by designer Tommy Hilfiger years ago, but admits he wasn't interested.
"I had no interest in building a shrine," he says, adding that he was more interested in his other charities, specifically for underprivileged children.
But one night as he was talking to friends about how the United States could better promote peace and understanding, a friend told him: "That's why you have to help us with the Martin Luther King memorial."
Now, Simmons, like Hilfiger, is a co-chair of Tuesday's event, and one of the projects most vocal supporters. The rap mogul says it's crucial to have King's image at the National Mall, where he gave his famous "I Have a Dream" speech in 1963 during the March on Washington.
"Martin Luther King exudes the kind of consciousness that we need in our country today, and kids need an image like his on the mall today, besides the presidents and memorials about the wars," he says.
Simmons makes some calls
Simmons also called folks like Ludacris, Robin Thicke and Usher to participate in the concert when organizers fretted there weren't enough young performers on the bill. Wyclef Jean was one of the people Simmons called. The singer and producer feels that Martin Luther King Jr. Day is not enough of a tribute to the civil rights leader and Nobel Peace Prize winner.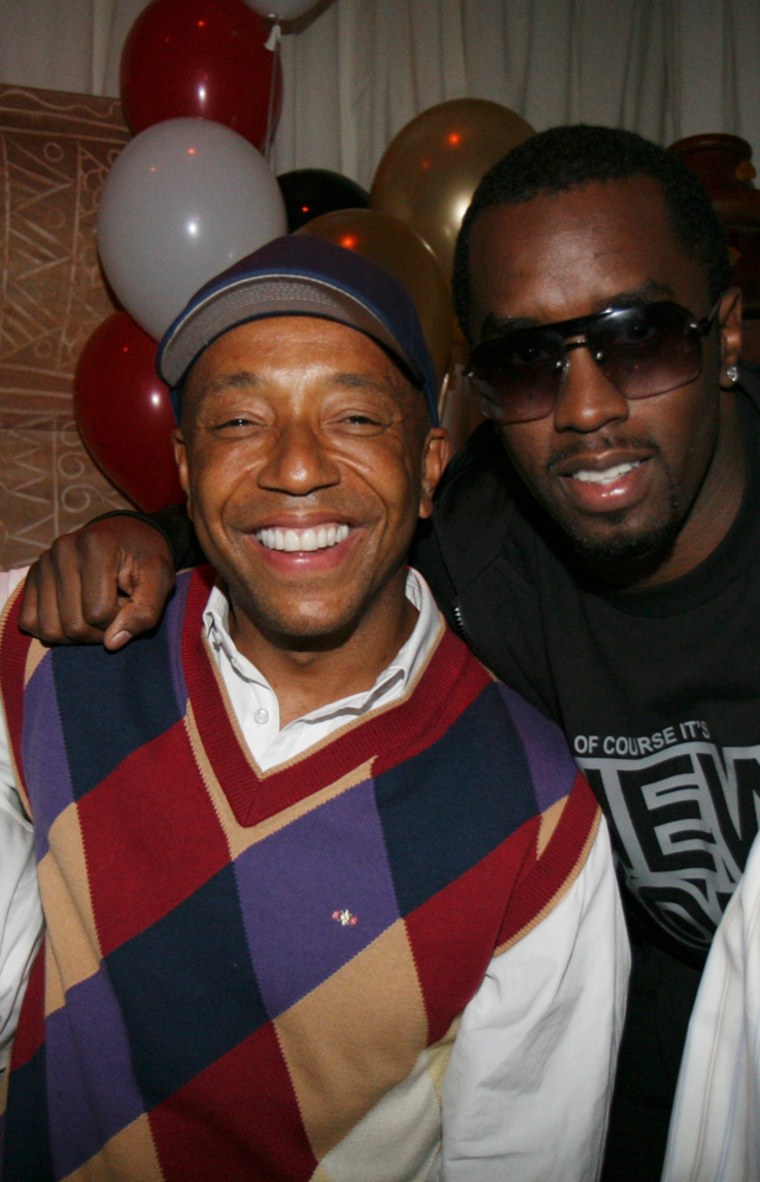 A memorial, Jean says, "carries out the legacy. It's the same way, you have a monument of Abraham Lincoln, and that takes you to a place and a time and a history that will never be forgotten. We have to do whatever it takes to make sure the legacy of Martin Luther King is never forgotten."
It has been almost 40 years since King was assassinated. Some worry that people are already forgetting about aspects of his legacy, which was broader than his fight for equal rights for blacks.
"It goes beyond color lines," Edmonds stresses. "It helped advance the causes of black Americans but women as well and any minority ... he helped all of us. To have that memorialized in Washington D.C., it's the right place, it's the perfect place to do it."
The King memorial is expected to be erected by 2009 between the memorials for Presidents Lincoln and Jefferson.