/ Source: The Associated Press
Construction of new homes fell in August to the slowest pace in 12 years as troubles in the housing industry continued to intensify.
The Commerce Department reported Wednesday that construction of new homes fell by 2.6 percent in August to a seasonally adjusted annual rate of 1.331 million units.
The housing industry is experiencing its steepest downturn in 16 years with analysts forecasting weak prices and further declines in sales for months to come, given rising mortgage defaults which are dumping even more homes on an already glutted market.
On Tuesday, the National Association of Home Builders reported that its index of builder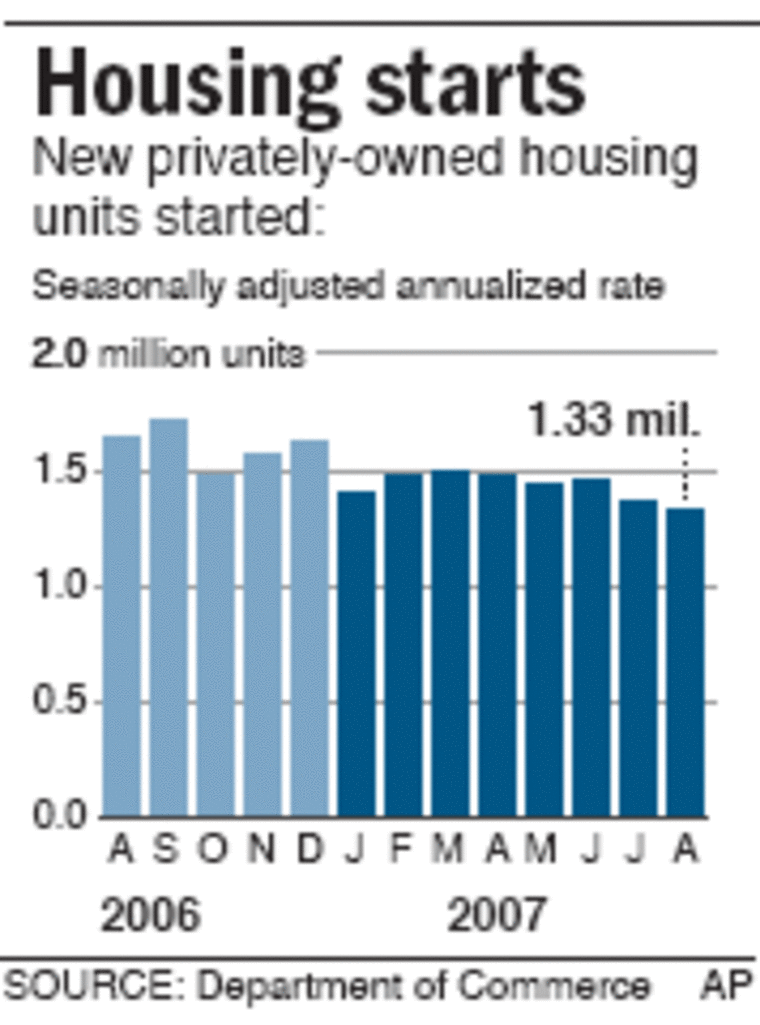 confidence fell in September to 20, tying the lowest level on record.
But homebuilder shares soared Wednesday after the Federal Reserve's half-point cut.