/ Source: Forbes Traveler.com
Say you're at the Burning Man Festival in the midst of Nevada's windswept Black Rock Desert. At this radical arts event, encounters with the extraordinary happen roughly every 30 seconds: a metal dragon lurching across the sand, a "Mad Max" inspired marching band, the occasional pirate ship.
But what's with the two dudes in blue and green body paint who faintly resemble Google billionaires Sergey Brin and Larry Page?
That's no mirage—Brin and Page have been coming to this bastion of self-expression for years. But unlike most "burners," they now arrive via private plane. They get their art groove on and network a little, too: In the past, the Google founders have hired fellow Black Rock attendees like CEO Dr. Eric Schmidt.
While it's unlikely that you'll see other members of the Forbes 400 List of Richest Americans at Burning Man, chances are that they're having their own spectacular experience in some corner of the Earth. "The world is actually a little flat, and they all have access to the exceptional," explains Bob Emmett, managing director of FOLIO, LLC, a collection of luxury private residence clubs. But, as Emmett explains, they're seeking that priceless experience, that elusive something that money can't buy. Or can it?
Not surprisingly, many titans of business empires share a penchant for island life. Sybaritic hot spot St. Barts, in the French West Indies, is where billionaire Microsoft co-founder Paul Allen feels most at home away from home. The investment wunderkind tends to put his 416-foot yacht, the Octopus, into port at Gustavia, the isle's main town. Luxury expert Emmett says of St. Barts, "There's a sense of casual elegance and fashion. It's a place where the world's top members of finance, media and celebrity can integrate at a higher level and play."
You may well find Michael Bloomberg at his oceanfront estate on Tucker's Point, on the eastern tip of the island of Bermuda. If running Gotham keeps the mayor tight-lipped about why he likes the place, its attractions are no secret. "When you visit Bermuda, you drive through history and experience some of the greatest architecture in the Caribbean," says Alan Worden, principal of Scout Real Estate Capital, which is developing a resort in Bermuda. "It's a real place that is very close to the East Coast, but when you're there you feel a million miles away."
Billionaire head of Oracle is another island kind of guy. Or more precisely, a boating kind, but when you're the owner of the world's fourth largest yacht, you've got to park it somewhere. And the spot he prefers for his $200 million Rising Sun is the Yacht Haven Grande marina in St. Thomas's pretty capital, Charlotte Amalie. It's a deep-water harbor once prized by pirates. According to Chuck Smith, the marina's public relations director, Yacht Haven Grande "operates as a five-star hotel, servicing all our guests' needs which have included a $38,000 order of caviar, $10,000 in bottled water, flights to get a nanny delivered to a ship in port, private helicopters and spa services." There's shopping too, from Louis Vuitton and Ultra Diamonds to Sunglass Hut and Bad Ass Coffee.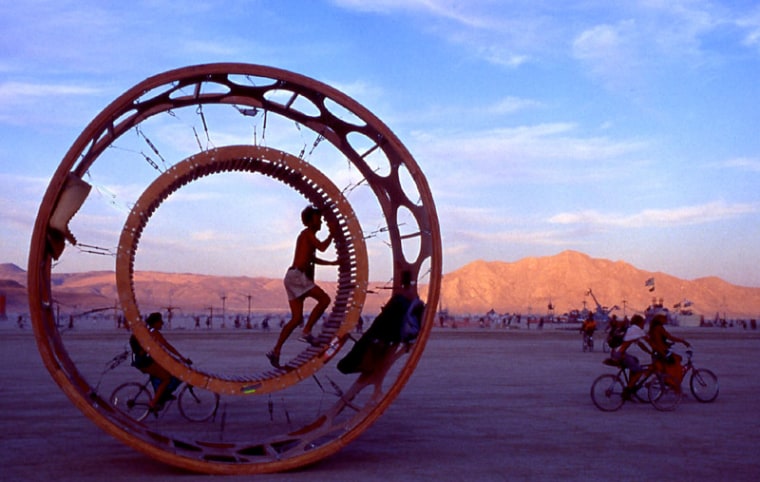 Bill Gates is a repeat visitor to the Mnemba Island Lodge off the coast of Zanzibar, which lies in the midst of a marine reserve. It takes a dash of distance to make the world's richest man truly feel a world away—Mnemba is 20 minutes by flat-bottomed boat from Zanzibar itself, kicking that exotic, authentic feel up a notch. Dotting the property are just 10 villas (called "bandas" here), fashioned from traditional Zanzibar palm and tucked away in the tropical beach forest for maximum seclusion. There are oversized verandas and Zanzibari sun beds for lounging, and pristine beaches all around. The coral reefs abound with ghost crabs and giant turtles.
But some prefer respites a little closer to home. If Rupert Murdoch has professed taking pleasure in yachting around St. Tropez, when it comes to charging up his batteries long enough to dream up his next buyout scheme, more likely than not he'll be doing it Down Under. Back home, the magnate owns a vast sheep station in Yass, Australia.
Billionaire founder of Public Storage Bradley Wayne (or B. Wayne) Hughes, a horse racing enthusiast, prefers the rolling hills and verdant pastures of Lexington, Kentucky—prime thoroughbred country. His Spendthrift Farm is there, and that's where he keeps his champs Don't Get Mad and Osidy. Hughes, and fellow billionaires including Carl Icahn, have bought horses at Keeneland Race Course in Lexington. Last year, Keeneland regular Sheikh Mohammed bin Rashid al-Maktoum of Dubai spent nearly $60 million on 34 thoroughbreds.
"People are looking for an interesting main street and the opportunity to eat in a local greasy spoon," says Worden. "And while they may like to run into a fellow billionaire, they also hope to meet the guy who works for the Department of Public Works who has a better feel for where the bluefish are than anyone else on the island."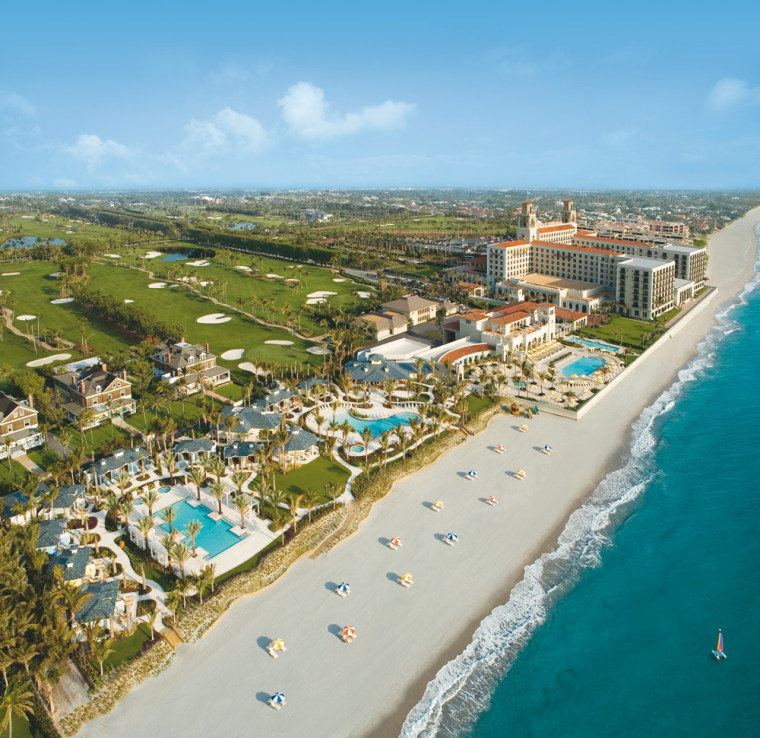 Nantucket is the kind of place that fits the bill for those who never worry about how to pay one. There are no traffic lights, no fast food chains either. What you will find on this unique and historic island, 21 miles south of Cape Cod, are stretches of pristine beaches, gray-shingled houses, dramatic lighthouses, and above all, a delectable quiet. "You can go to cocktail parties every night, dine at five-star restaurants and shop at high-end specialty boutiques," says Worden, the resort developer who also owns the Harbor View Hotel & Resort in neighboring Martha's Vineyard. "But if you prefer cookouts with friends on the beach, going fishing and putting wet towels on the furniture, you can do that too." And chances are that Fidelity Investments billionaire Abigail Johnson does.
Another playground that exudes a genteel sense of place is Palm Beach. In 1892, when Standard Oil chief Henry Flagler brought the railroad to Florida, he stopped in what he thought was the most beautiful place on Earth, and set about building the resort community that would become Palm Beach. His first project was the Royal Poinciana hotel in 1894 and two years later he built the famed Breakers. Soon the Astors, Carnegies, Rockefellers, Vanderbilts and other members of the Northeast upper crust came in droves.
"It was all word of mouth," explains Enid Atwater of the Palm Beach County Convention and Visitors Bureau. "Marjorie Merriweather Post gave grand parties in the 1920s at her Moorish estate Mar-a-Lago (which was later purchased by Donald Trump). They held society events, charity balls and didn't go back north until after Easter." Palm Beach continues to attract notables like Donald Trump, Andre Agassi, Vera Wang and billionaire oil conglomerate honcho David Koch, who owns a sprawling 25,000 square-foot oceanside property, the Villa el Sarmiento.
Founder and CEO of Dell, Inc. Michael Dell owns a chalet in a gorgeous playground spot that's also a haven of high-powered networking: Aspen. This pocket-sized Rocky Mountain town is a lot closer to Silicon Valley than St. Moritz, and arguably gets a more interesting mix: corporate moguls, movie stars, Internet titans and bona fide cowboys frequent Aspen's seven-block central business district. How many business deals have been done on "the bucket," a 14-minute gondola ride from Durant Street to the summit of Aspen Mountain, is not officially known, but to listen to the locals, it's more than just a few. In the real estate department, a comfy house with a $15 million price tag won't raise too many eyebrows around here. Sense of place and lofty prices are the stuff billionaire playgrounds are made of.