/ Source: Forbes Traveler.com
We wear out the carpet regularly," says Claire Brown, Director of Communications for the Smithsonian Air and Space Museum at the National Mall in Washington, D.C.
With 5 million visits last year, the home of the Wright brothers' 1903 Flyer, the Apollo 11 command module, and a fleet of other airborne wonders landed at number two on Forbes Traveler's most-visited museum list.
In fact, the Smithsonian's vast, diverse—and free-admission—institutions in Washington, D.C. are perennial visitor favorites.
But you may be surprised at the number of the Smithsonian's 19 museums that made our list.
There is serious competition from some perhaps unexpected places. The Ellis Island Immigration Museum, with 1.67 million visitors last year, edged out several national heavy hitters to land in our top 10, and a few Midwest mega-museums, such as the Chicago Museum of Science and Industry and the Indianapolis Children's museum, muscled past some better-known art institutions.
Still, our list reveals that big-name art collections are reliable visitor attractions. According to Cynthia Robinson, director of the Museum Studies program at Tufts University, "Art museums are on the upswing these days." This is in part because they the get most free press, she says, and in part because "there's still a lot of cachet associated with art and culture."
And sometimes the buildings that house world-class collections can attract more interest than the contents within. "We call it the Bilbao effect," says Jason Hall, the director of government and media relations for The American Association of Museums, referring to the Frank Gehry-designed Guggenheim in Bilbao, Spain, which "everybody concedes has had an effect in turning around fortunes in that city."
"More and more," Hall explains, "museums seem to be hiring an international name architect or architectural firm that promises to do some innovative design for a new building."
Indeed, our top 25 tally is replete with renovated facades and star-architect attractions, from the recently modernized de Young museum in San Francisco and the revitalized MoMA in Manhattan, to Washington, D.C.'s Holocaust Memorial Museum, designed by I.M. Pei and his partners.
The American Association of Museums estimates that there are approximately 600 million visits to U.S. museums annually. AAM spokesman Hall says that while that number is high, it's been relatively flat in the last few years, and museums are thinking about ways to increase visitorship.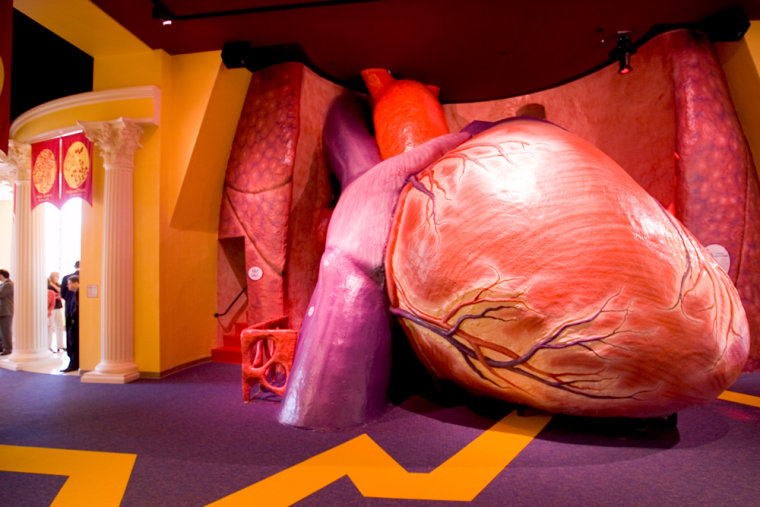 "I think there's been a heightened awareness that museums in aggregate need to make a better case about their value," he says. "Not because the public has suddenly decided that museums are not important—we did research a few years ago and found a high level of trust in what museums put forward." Instead, Hall explains, "museums are reacting to an increased amount of competition for people's attention—not least of which is the explosion in popularity of electronic devices."
Cynthia Robinson says this kind of cultural shift might actually be a boon for certain museum sectors: "Science and children's museums have been doing well because of our current cultural interest in pop culture and entertainment. These museums are able to satisfy both of those interests." Robinson adds that museums have shown an "increasing change from an inward-looking focus on collecting and preserving to an outward, audience-driven focus."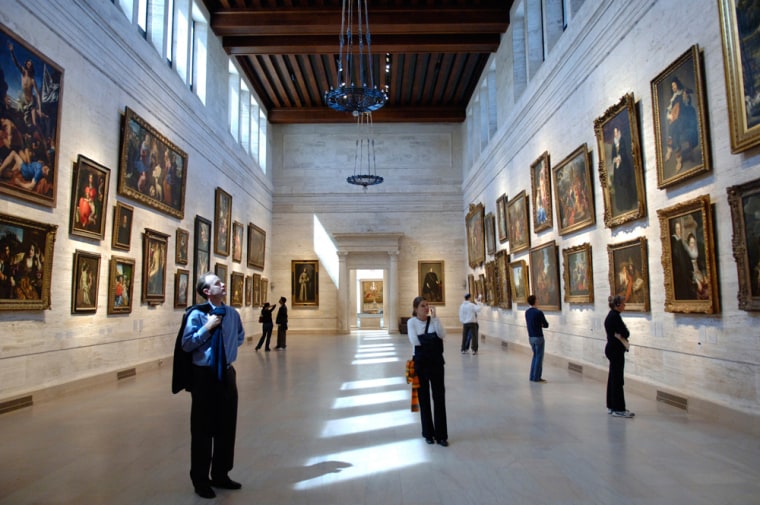 Science museums make a particularly strong showing on the Forbes Traveler 25. Some of these sprawling complexes have the look and feel of theme parks. Like children's museums, they tend to feature hands-on exhibits geared to kids and their families. Janet Rice Elman, the Executive Director for the Association of Children's Museums, says she's seen children's museum attendance grow over the years, and she adds that many youth-oriented museums have recently shifted their focus to younger children (infant to 8 years). "Most children's museum have spaces dedicated to early childhood audiences, and the new trend is to have multiple early-childhood spaces and exhibits," she explains.
To see which children's museum cracked the Forbes Traveler Top 25, and to find out which art, science and history collections drew the highest number of exhibit-gazers, young and old, explore our slideshow of America's most magnetic museums.