As air travelers' summer of hell draws to a close, stories of canceled flights, lost luggage and late arrivals abound. But while it might seem that the whole system is a mess, which carriers are actually the biggest culprits?
Other than JetBlue's much publicized ice storm fiasco in February, customers seem to be engaged in a general rage against the industry machine. And it's true that some common annoyances, like long security lines, come courtesy of the government and tend to affect airlines across the board.
But when it comes to delivering for customers, there can still be quite a difference from one carrier to another. To measure the worst performing airlines for the 12 months ended July 31, 2007, we analyzed the U.S. Department of Transportation's Air Travel Consumer Report for the three criteria that consumers say are nearest and dearest to their hearts — flight delays, cancellations and mishandled bags.
Overbooked planes were also cited in consumer complaints — who doesn't detest getting bumped from an oversold flight? But because the problem affects only a tiny fraction of the flying population, we didn't include the category in our calculation.
The numbers show that Atlantic Southeast Airlines, a former Delta Air Lines unit that still has working agreements for baggage and other ground operations with its former parent in Atlanta, and which ranks at or next to the bottom in all three categories, has earned the dubious distinction of America's worst airline. Right behind are Delta's low-fare subsidiary Comair, which has the nation's highest cancellation rate, and American Airlines' unit American Eagle, which ranks among the bottom four in all categories.
Atlantic Southeast, which was sold to Skywest Airlines by Delta in 2005 but continues as Delta's connector partner, tends to get short shrift during weather delays by an Air Traffic Control system that would always rather delay flights with relatively fewer people on them.
And because it operates with few empty seats, common in the budget-conscious industry, "one late flight will throw off the rest of the day," says spokeswoman Kristen Loughman. Barely more than half the carrier's flights landed on time from July 2006 to July 2007. Also, Delta's contract with ASA allows it to impose its own cancellations on its regional partner, which it sometimes does to make room for its own flights. That practice hasn't prevented Delta itself from making the worst 10 list in its own right, landing the No. 9 slot."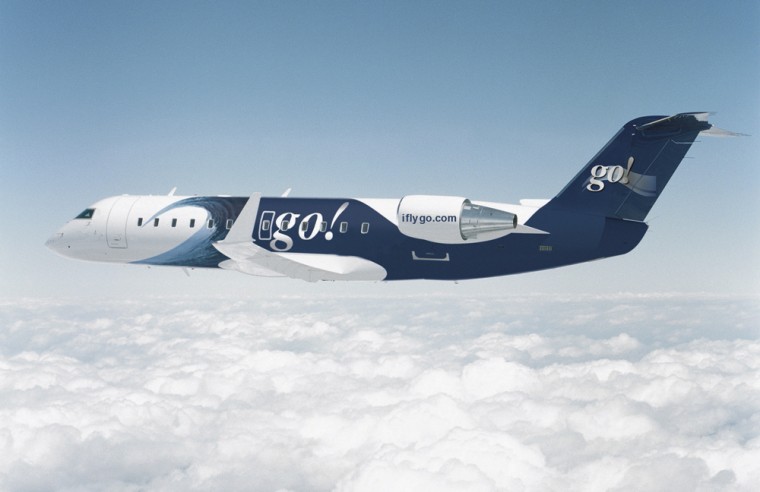 American Eagle was no doubt hurt by rough weather this past year at its main hub city of Dallas-Fort Worth. And as a small regional airline, the company's Embraer jets are more weight restricted than larger planes used by legacy carriers, meaning more bags get left behind. Still, acknowledges American Eagle spokeswoman Andrea Huguely, "we've outgrown our baggage facilities."
Among the carrier's recent initiatives, she said, is working with DFW Airport to rebuild the baggage transfer system at its terminal, a process that's in bidding right now, while modifying the Embraer so it can carry more weight. The company expects those modifications to be ready by spring 2008.
Comair, meanwhile, pointed to a 40 percent spike in demand in the Northeast this past year, where weather was also tough during the winter of 2006 to 2007. While blaming weather can be an easy copout, it's certainly a factor. It's probably no coincidence that Hawaiian Airlines and Aloha Airlines rate as two of the best carriers in the country in on-time performance and efficient baggage handling, while incurring few cancellations.
"We continue to fight a losing battle against weather and congestion in that part of the country," says Comair spokeswoman Kate Marx. "We are doing everything we can to assist customers during delays and cancellations, but we anticipate the issues to continue until an overarching solution is implemented," she says, asserting that general air traffic control problems are at least partly to blame.
Certainly when it comes to flight delays, problems unique to specific airlines like plane readiness and crew availability are compounded by factors beyond their control, such as airport mismanagement, air traffic congestion, bad weather and, these days, longer security lines. There's no shortage of ideas on how to deal with some of these problems, though the most radical one comes from Robert Poole, director of transportation studies for the Reason Foundation.
His solution? Turn over the air traffic infrastructure to the private sector. His Air Traffic Control report cites a Centre for Asia Pacific Aviation study, which asserted that privatization would transfer and spread risk, while introducing more efficiencies into the system.
Not everyone sees the private sector as the answer, though Poole is certainly not alone in criticizing a traffic control system increasingly seen as obsolete. From a taxpayers' perspective, it wouldn't require a huge investment to bring the air traffic control system into the 21st century. The FAA conservatively estimates that upgrading the entire U.S. air traffic operation to a satellite based-system would cost $1 billion per year for the next 20 years, a rounding error in the national budget.
Mary E. Peters, U.S. secretary of transportation, has cautioned that time is growing short.
"Aviation delays will grow without significant reforms as forecasters predict that air traffic will increase by the equivalent of two major hubs a year," she said in a recent statement.
Meanwhile the number of mishandled bags--those lost, damaged, delayed or pilfered has nearly doubled over the past three years to more than 4 million incidents. Industry laggard Atlantic Southeast mishandled 17 bags for every 1,000 passengers it carried last year, according to the DOT report.
It's enough to get airlines to spend on upgrading those services that matter most to customers, now that traffic is up and balance sheets are improving.
As American Eagle's Huguely puts it: "We don't like being at the bottom."