/ Source: The Associated Press
A young sheriff's deputy who opened fire on a pizza party and killed six people reportedly flew into a rage when he was rebuffed by his old girlfriend and others at the gathering called him a "worthless pig."
A longtime friend told the Milwaukee Journal Sentinel on Monday that 20-year-old Tyler Peterson came to his door in the hours after the rampage and calmly explained what he had done.
"He wasn't running around crazy or anything. He was very, very sorry for what he did," Mike Kegley told the newspaper, adding that he gave Peterson coffee and food and later called 911.
Peterson told Kegley that he had gone to his ex-girlfriend's house early Sunday morning in hopes of patching up the relationship after a recent breakup. But, he said, Peterson lost control when the meeting ended in an argument and other people started ridiculing him as a "worthless pig."
Kegley declined to comment when reached by The Associated Press.
Police, who declined to provide details of the argument, said Peterson stormed out, retrieved an AR-15 rifle from his car outside and burst back into the house firing 30 shots that killed all but one of the people at the party.
"We had no idea, obviously, that anything like this would ever occur," Crandon Police Chief John Dennee said at a news conference Monday.
Peterson, a deputy and part-time police officer, later died after exchanging gunfire with law enforcement officers. Whether Peterson was shot by police or took his own life was unclear.
Community: Why hire so young?
The rampage raised questions in the remote northern Wisconsin community of 2,000 about how Peterson could have met requirements to become a law enforcement officer, especially after police acknowledged Monday that Peterson received no psychological screening before he was hired.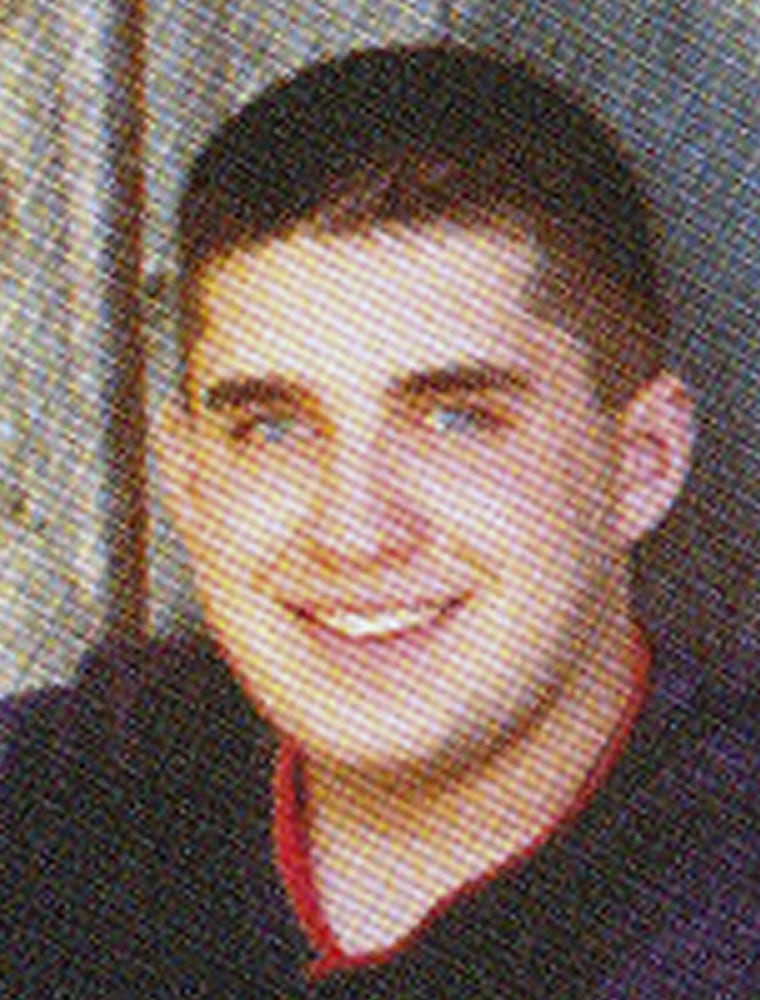 Some questioned the wisdom of hiring someone so young.
"No person that I've ever known at 20 years old was responsible enough to be a police officer," said Steve Bocek, of Oak Creek, whose nephew Bradley Schultz was killed. "It's unbelievable. You don't have the mind to be a police officer. It takes a lot."
But Crandon city attorney Lindsay Erickson said age doesn't matter as long as officers do their jobs well. Peterson testified for her in several cases. He wrote good reports and was "true to his job," she said.
"From what I saw of him, I didn't see any warning signs or red flags," Erickson said.
Shooter was hired when he was 19
Peterson was hired as full-time deputy sheriff on Sept. 11, 2006, at the age of 19, according to personnel records released by the Forest County clerk. His yearlong probation ended last month.
Dr. Phil Trompetter, a police psychologist in Modesto, Calif., estimated at least 80 percent of states require psychological testing of prospective officers.
"Wisconsin must be in a very small minority of states," he said.
The Wisconsin Department of Justice Law Enforcement Standards Board requires only that applicants be free of any emotional or mental condition that might hinder them in their duties. It does not say how that is determined.
No nationwide standards
No formal national standards exist for hiring police, although individual states are adopting requirements such as mandatory psychological tests, said Craig Zendzian, author of several guidebooks for police applicants.
In Minnesota, for example, police officers must be licensed by the state Board of Peace Officer Standards and Training — a process that includes an evaluation by a licensed psychologist.
At the news conference, which gave the most detailed explanation yet of the shooting, the police chief said Peterson and the young woman had been in a relationship for a few years.
"They had broken up and gone back and forth," Dennee said.
After the attack, in phone conversations with the police chief and others, Peterson identified himself as the shooter, authorities said.
The rifle used in the shootings is the type used by the sheriff's department, but investigators had not confirmed whether the gun came from law enforcement.
Classes canceled as students mourn
The six young people killed in the rampage were either students or graduates of Crandon High School. They were at the house to share pizza and watch movies during the school's homecoming weekend. Classes were canceled Monday, and many teens went to a church to meet with counselors.
The other victims were identified as Jordanne Murray, who was believed to be the girlfriend; Katrina McCorkle; Leanna Thomas; Aaron Smith; and Lindsey Stahl. Autopsies were scheduled to be completed Monday, but results were not immediately available.
Schultz, 20, was a third-year criminal justice major at the University of Wisconsin-Milwaukee who hoped to be a homicide detective. He was home visiting friends and appeared to have died trying to protect one.
"We still don't have many details, but from what they've told us, there was a girl next to him and he was covering her, protecting her," said an aunt, Sharon Pisarek, as she sobbed. "He was loved by everybody. He was everybody's son. Senseless."
The lone survivor, Charlie Neitzel, 21, of Pickerel, was upgraded to serious condition and was improving Monday at a hospital.
Pastor Bill Farr read a statement from Peterson's family in which relatives expressed their shock and sorrow.
"Our hearts go out to the victims, their families and their friends. We are grieving for your losses. We feel a tremendous amount of guilt and shame for the acts Tyler committed," it said.
It continued: "We may never receive the answers we all seek. Like those close to Tyler we are in shock and disbelief that he would do such terrible things. This was not the Tyler we knew and loved."