/ Source: Forbes Traveler.com
If you still equate the word zoo with cowed animals trapped behind bars, then it may be time to update your mental image inventory. The sad cages of menageries past have been replaced, by and large, with zoos that provide evocative and realistic habitats for countless creatures, in addition to offering visitors the appeal of getting up close and personal with animals of all shapes and sizes. As of 2007, there are 16,306 endangered species globally, according to The World Conservation Union's Red List of Threatened Species. In fact, many threatened species no longer exist in the wild—you've got to visit a zoo or two if you want to see some of the world's rarest fauna.
Even the most commercial zoological parks have an eco-friendly aura these days. Says John Lehnhart, Animal Operations Director at Disney's Animal Kingdom in Florida, "the backstory of the park is conservation and connecting people with nature." The star attractions at the park are its some 1,500 exotic animals (and that, Lehnart points out, isn't counting the birds and the fishes), as well as Kilimanjaro Safaris, a 110-acre re-creation of the African savannah.
While Charles Stovall of Walt Disney World admits, "We don't think of it as just a zoo … it's a full fledged theme park," Animal Kingdom is all about animals, all the time. The park has rides, parades, and performances like any other Disney park, but visitors can also explore a variety of walking trails and watch animals frolic in realistic habitats. "Basically," Stovall explained, "throughout the park, there are animal exhibits. The animals aren't limited to the specific, major attractions."
On the West Coast, all of the lions at the San Diego Wild Animal Park's Lion Camp, for instance, are associated with the Wildlife Trust, whose conservation efforts target lions, African wild dogs, and cheetahs. The park lets visitors to this branch of the San Diego Zoo view African lions in all of their glory—glass panels are all that separate the humans from the lions, as the big cats play in their savannah-like home.
Zoos overseas have lots to offer, too. "I view a foreign zoo as one of the very best ways of mixing with the locals," says Allen Nyhuis, co-author of the forthcoming book America's Best Zoos. "Unlike the regular tourist attractions, zoos are not filled with international tourists, so you can really get to know what the real people of a place are like," he adds.
So, visit a foreign zoo on your next vacation and rub shoulders with animals of the human variety, too. Or, just consider a trip to an animal park as an unconventional component to a more classic itinerary. Perfect example: you're visiting the chateaus of the Loire Valley, going from one art-filled castle to the next, sipping fine wines—but the kids are bored out of their minds. Why not take them to see white tigers Gorby and Raisa at the Beauval Zoo? Just a half-day among the zoo's lush grounds might put them in a better frame of mind for the next museum on your hit list. And how does one say giraffe in French? There's no end to animal-derived family fun.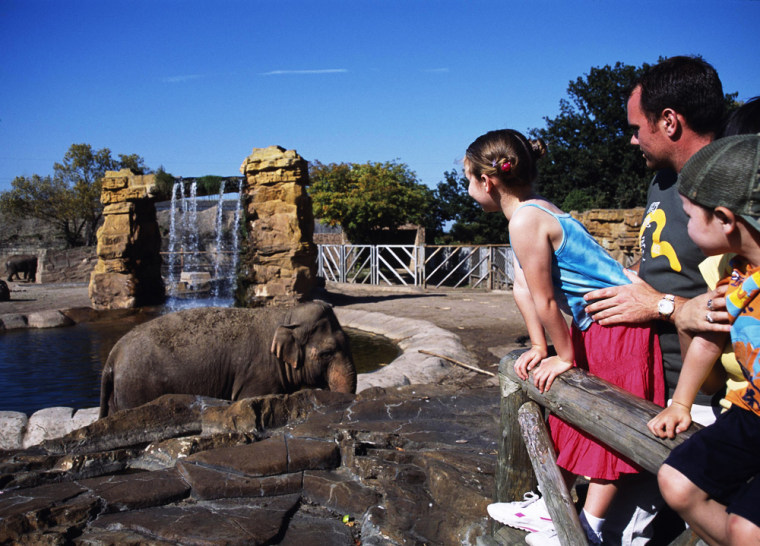 Some zoos let you get quite close to the creatures, however, with programs that may appeal more to adults. Why not go "where the wild things are" and camp out overnight at the National Zoological Gardens of South Africa? Or, if you really want a hands-on zoo experience, be a zookeeper for a day at Chester Zoo in England and learn what it's like to care for animals from nine to five, instead of leisurely perusing zoo exhibits.
You don't have to clean cages to appreciate animals abroad, however. If a more laid-back encounter is what you have in mind, there's plenty of opportunity to admire creatures all over the globe. Coo at the new, undoubtedly adorable baby panda at Vienna's Schönbrunner Zoo, or check out the Water Seal Show at Sydney, Australia's legendary Taronga Zoo. Most of the seals in Sydney have been rescued, so you can feel warm and fuzzy not only because the seals are cute, but also because they're much safer in their new home. And oh yes, there are plenty of koalas.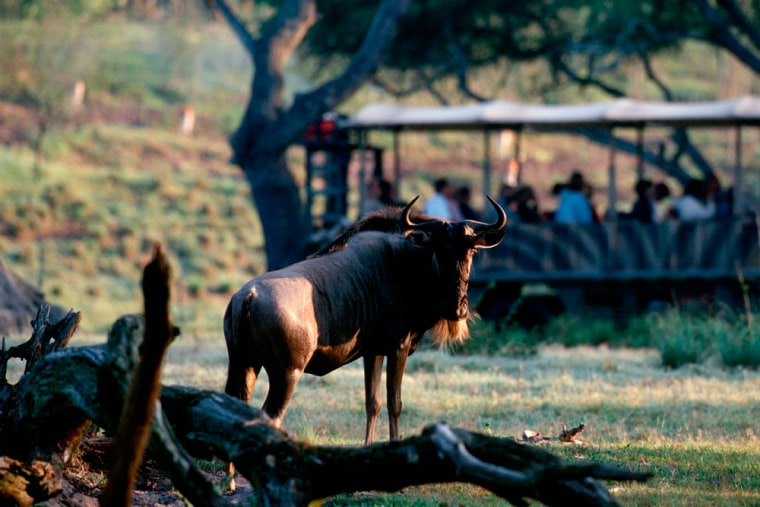 The Singapore Zoo presents a unique approach to wildlife. It's an "open concept" zoo, which means that the animals are enclosed in natural settings, with moats separating most of the creatures from visitors, rather than bars. There's still glass between ferocious animals and the zoo's visitors, but the overall effect is as distant from the old standard of animals in cages as possible.
Zoos used to be an unlikely addition to travel itineraries, but appreciating the beauty of endangered species—spotted, striped, big, small, fierce or meek—during your travels seems quite apropos amidst the buzz of saving our planet. Of course, our list includes some American classics, too. Having toured "well over 200" American zoos, aquariums and animal parks, zoo expert Nyhuis emphasizes that some of his favorite zoos are American: He cites the Bronx Zoo, and the National Zoo in Washington D.C. as standouts.