/ Source: The Associated Press
Former Republican Gov. Jim Gilmore announced Monday that he will seek the U.S. Senate seat held by retiring Republican John Warner, setting up a formidable battle that could help determine whether Democrats can expand their narrow majority in Congress' upper chamber.
Gilmore made the announcement, which for weeks had been regarded a certainty, in a video e-mailed to 5,000 supporters and reporters and posted on YouTube and other Web sites. He also announced it in 70,000 letters mailed to backers on Friday, said Gilmore adviser Dick Leggitt.
His announcement means that two former Virginia governors will battle for one of the state's two Senate seats.
Democrat Mark R. Warner, 52, no relation to the Republican senator, announced his intent to run for the seat in mid-September, just two weeks after John Warner announced his plans to retire after five terms. His retirement opened up an opportunity for Democrats to expand their one-seat majority in the Senate. That slim majority has made it difficult for Democrats to pass legislation on major issues, such as withdrawing U.S. troops from Iraq.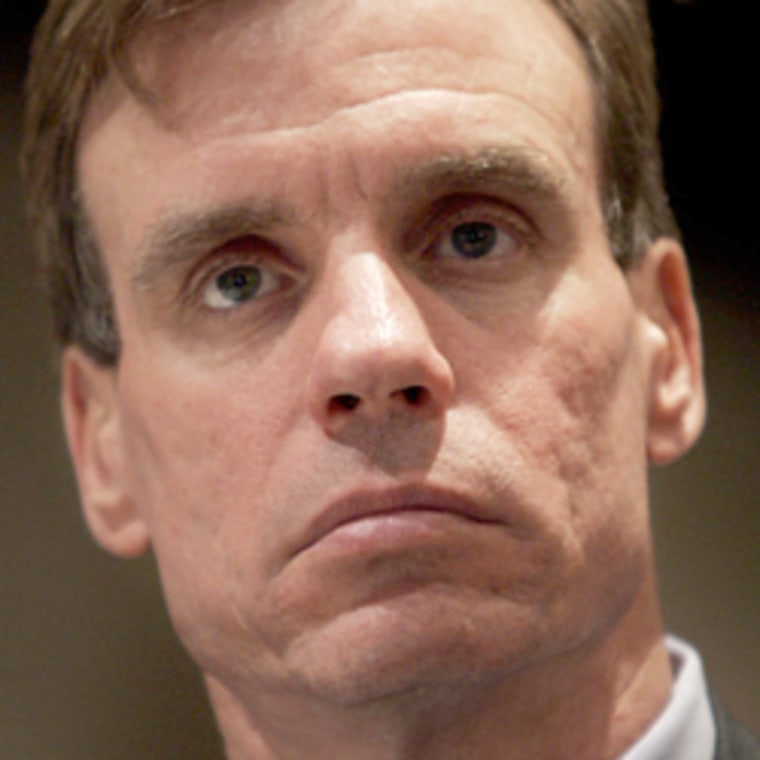 Mark Warner is by far his party's most popular and dominant figure in Virginia.
Gilmore effectively secured the Republican nomination in October when U.S. Rep. Thomas M. Davis chose not to run. He waited until after the Nov. 6 legislative elections to announce his candidacy the same way Warner did: online. Gilmore will publicly inaugurate his campaign "with marching bands and all that stuff" early next year, Leggitt said.
John Warner's seat is just one of several being vacated by Republicans who are not seeking re-election in Congress.
In 1997, Gilmore was elected governor in a landslide after promising to eliminate the personal property tax cities and counties in Virginia impose on private cars and pickup trucks. By the end of his term in 2002, however, a tax cut and the Sept. 11, 2001-deepened recession had created a state budget shortfall that eventually topped $6 billion.
Mark Warner blamed the fiscal mess on Gilmore in a 2001 race and again in 2004. The Democrat left office in January 2006 with job-approval ratings of more than 70 percent, the highest marks for any departing Virginia governor.