Elizabeth Brinckerhoff never thought adjusting to retirement would require so much work.
"It took about six years to get used to it," she says.
Isn't building the nest egg the hard part? Well, apparently, money isn't the key to retirement bliss, although scarce savings could trip you up as you try to walk away into the sunset.
But many like 62-year-old Brinckerhoff don't look past dollar signs in planning for their golden years. She just responsibly checked that her nest egg sufficed before cracking it open. Then the longtime teacher said sayonara to school schedules — and even her watch.
What she wasn't prepared for: the shame of not having a job. When asked "What do you do?" at a dinner party, Brinckerhoff could no longer ramble off, "I am a teacher."
And "I am retired" or "I read and write" just didn't resonate the same way. Who was she without her job?
In our workaholic society, many people's lives revolve around their jobs. And leaving the work force can expose a hole that's not always easy to fill.
"Work has so many psychological benefits to it," said Patrice Jenkins, a private career and retirement consultant. "It's almost too good not to include in your life."
What it can bring to your life: structure, a sense of accomplishment — and a social outlet.
Some people even tie their careers to their life goals. Hazel Tobias' was inspired by her second-grade teacher.
"Since I was 7 years old, I wanted to be a teacher like her," she says. "My dream came true."
At the end of every school year, the longtime teacher from San Diego, Calif., could be proud that she transformed a fresh batch of illiterate first-graders into readers and writers.
But Tobias was forced into early retirement when her labor of love led to stress-induced medical problems. She suffered three strokes by the age of 45.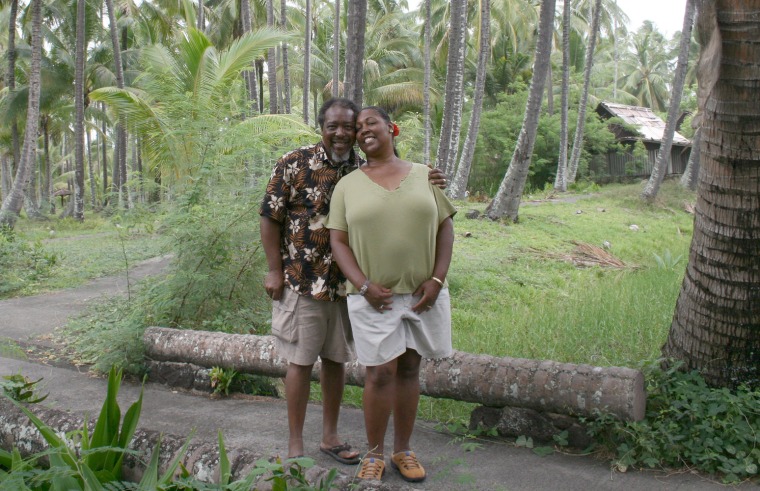 "The parents got some of the best of me," says Tobias, who is now 54.
While she permanently closed the career chapter of her life, many baby boomers like her find work so rewarding, they can't go without it even in "retirement."
A 2006 Merrill Lynch survey found that about 71 percent of boomers wanted to keep a foot in the workforce. The reason: to stay mentally and physically fit.
And surveyed participants with "retirement careers" expressed more satisfaction in their lives than those without.
"Most people don't want to be retired," says Jenkins, the consultant. "It sounds like a racehorse you take off the track because it's not good anymore."
While the stigma still exists, the first of roughly 78 million baby boomers are just entering their retirement years, which are likely to be more action-packed than those of any previous generation, thanks to longer and healthier lives.
And more than half of baby boomers surveyed by Merrill Lynch see their retirement years as a chance at a new career.
After Brinckerhoff's husband stepped down from his post as school principal, he donned a captain's hat to charter a fishing boat. The demand for fishing in upstate New York has allowed him to turn his hobby into a job.
"I would have been out on the water three or four days a week even without a charter business," 64-year-old Richard Booth says.
Used to getting after-hours calls from parents, he now gets inquiries about fishing conditions.
But some retirees also find joy outside of labor. The transition may be easier for those who find a sense of purpose outside of their jobs, said Phyllis Moen, a sociology professor at the University of Minnesota.
"You need to do something meaningful with your life," she says.
Besides work, people can find that in a hobby, community service or religion.
Tobias' husband, Charles, says he didn't miss work when he retired. The former marine and deputy sheriff never felt like his jobs made him who he was. He identified himself more as a family man and a pious Catholic.
He and his wife recently moved to Hawaii on a whim. Charles Tobias had secretly bought an acre of land on the Big Island at an auction a few years back.
"When somebody outbids you, it really becomes a competition," he says.
He eventually divulged his parcel of paradise to his wife — and the couple later decided to transplant to Ocean View, Hawaii. They enjoy the sense of community among the islanders.
Hazel Tobias' health is on an upswing — and they go island-hopping and bounce back to San Diego to visit old friends.
"I'm never bored," she says.
Elizabeth Brinckerhoff isn't either. She's enjoying some passions outside of teaching — writing and organizing homes. And she's even overcome her identity crisis.
It helps that Brinckerhoff now has an answer to the dreaded dinner-party question: "I am a writer and a home organizer."