/ Source: The Associated Press
Democratic leaders voted Saturday to strip Michigan of all its delegates to the national convention next year as punishment for scheduling an early presidential primary in violation of party rules.
Michigan, with 156 delegates, has scheduled a Jan. 15 primary. Democratic Party rules prohibit states other than Iowa, New Hampshire, Nevada and South Carolina from holding nominating contests before Feb. 5.
Florida was hit with a similar penalty in August for scheduling a Jan. 29 primary.
Michigan officials anticipated the action by the Democratic National Committee's rules panel. But Michigan Democratic Chairman Mark Brewer said before the vote that he didn't think the delegates would be lost for good. He expects the Democratic presidential nominee will insist the state's delegates be seated at the convention.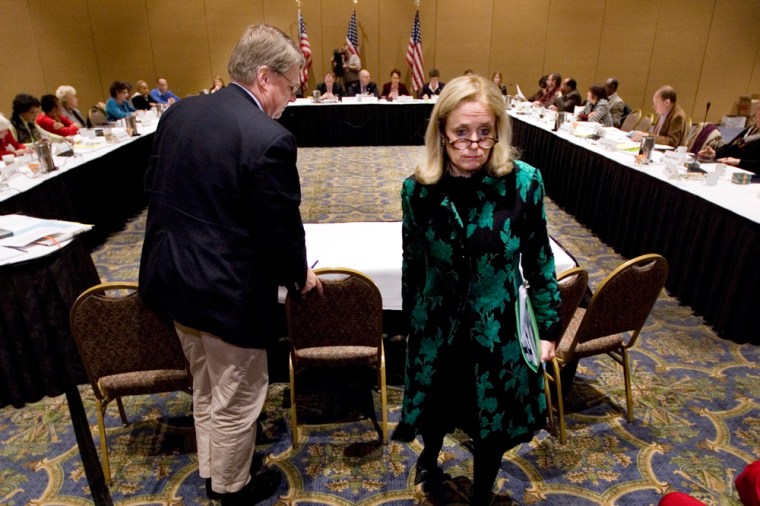 Nevertheless, Saturday's vote further diminishes the significance of Michigan's Democratic primary. All the major Democratic candidates have already agreed not to campaign in either Michigan or Florida because the states violated party rules. And in Michigan, most of the major candidates won't even be on the ballot.
Democratic candidates John Edwards, Barack Obama, Bill Richardson and Joe Biden have withdrawn their names from the ballot to satisfy Iowa and New Hampshire, which were unhappy Michigan was challenging their leadoff status on the primary calendar.
That leaves Hillary Rodham Clinton, Dennis Kucinich, Chris Dodd, Mike Gravel and "uncommitted," as the choices on the Democratic ballot in Michigan.