/ Source: The Associated Press
Federal transportation officials said Saturday their main priority as they investigate a train collision on Chicago's South Side is to figure out why both trains were on the same track at the same time.
People were catapulted from their seats when the double-decker Amtrak train traveling to Chicago from Grand Rapids, Mich., crashed into a freight train Friday. But most of the 187 passengers aboard the "Pere Marquette" walked away without major injuries.
The accident sent 71 people to area hospitals, most of them in stable or good condition, according to the Chicago Fire Department. Three people — one Amtrak crew member and two passengers — were hospitalized overnight, said National Transportation Safety Board Vice Chairman Robert Sumwalt. All three had been released by Saturday evening, according to Amtrak spokesman Marc Magliari.
"We're very fortunate that injuries were limited," Sumwalt said Saturday.
A team of nine NTSB investigators planned to begin interviewing crew members, passengers, dispatchers and supervisors Saturday, but said the investigation could take months to complete.
Investigators search for train's recorder
Officials also hoped to review information from the passenger train's event recorder, a device similar to the black boxes on airliners. Retrieving it from the wreck will take "finesse," authorities said.
"That will give us a lot of information, like what the train was doing, the speed and when the brakes were applied," spokesman Keith Holloway said Saturday.
A police surveillance camera mounted on a nearby post recorded the accident and the footage was turned over to NTSB on Saturday.
The Chicago Tribune reported Saturday that a dispatcher in Michigan told the Amtrak train crew to slow down, prepare to switch tracks and proceed with caution as their train approached Chicago's Union Station. The same dispatch center had told the freight train crew to proceed toward their Chicago destination.
The Amtrak crew did as told, but still slammed into the freight train about a mile later. The Amtrak train's emergency brakes were applied as it approached the freight train, the newspaper said.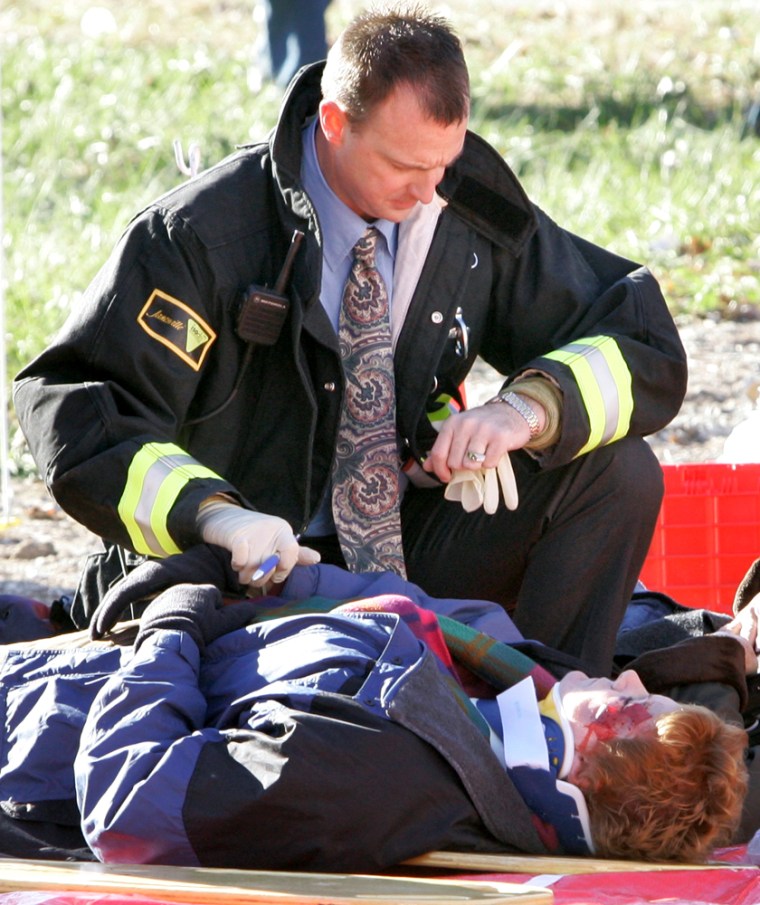 Holloway said Saturday that investigators were still reviewing the facts and couldn't comment on the newspaper's report.
Fault unclear
Amtrak spokesman Derrick James said it was unclear which train was in the wrong place. He said Amtrak shares the track with the track's owner, Norfolk Southern.
Norfolk Southern spokesman Rudy Husband said he had no details about what caused the accident or what the freight train was carrying. It was heading from Elizabeth, N.J., to Chicago.
Damage to the passenger train was mostly to its engine, where some of the five Amtrak workers aboard were, authorities said. The train's three double-decker passenger cars remained upright.
No one was in the portion of the Norfolk Southern freight train that was struck, and neither of the two workers on board was hurt.